Happy Holidays! New Chickadee Snow Scene Print by A E Ruffing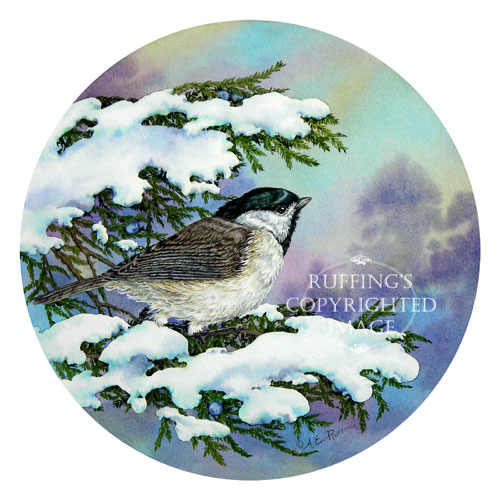 Happy holidays to all of you from each of us! We hope you are all weathering the storms and staying warm.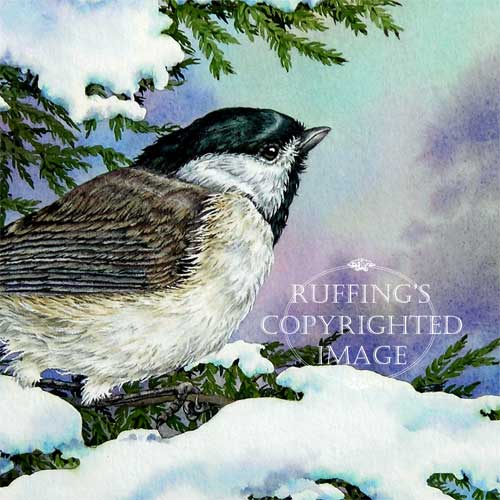 We'd like to introduce a new print of my "
Carolina Chickadee and Eastern Red Cedar
". I love to see chickadees in the snow, even though we haven't had any snow yet, here in North Carolina.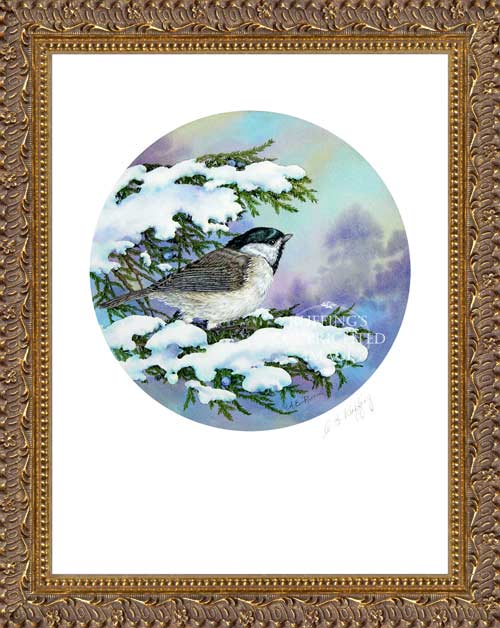 This little bird has been a part of my "Songbirds of the South" collector plate series from
Oxmoor House
/
Southern Living
Gallery, and he's been on a holiday card from the
National Wildlife Federation
. We're offering this
chickadee print
in a larger and a mini size.
Enjoy the wintry weather as much as you can and have a wonderful holiday, one and all!
Labels: a-e-ruffing, art-prints, chickadee-bird-art