Rosa the Flower Baby, Original Fairy Art Doll by Elizabeth Ruffing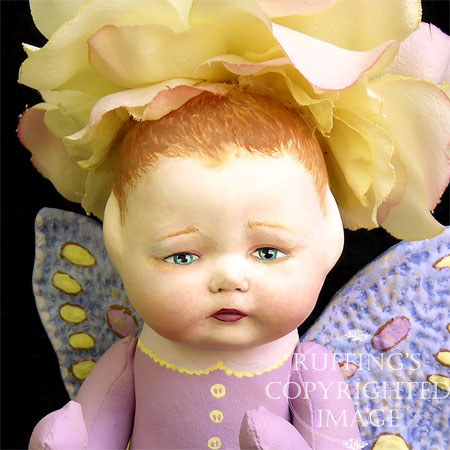 She's done! This is Rosa the flower baby, an original, one-of-a-kind fairy art doll.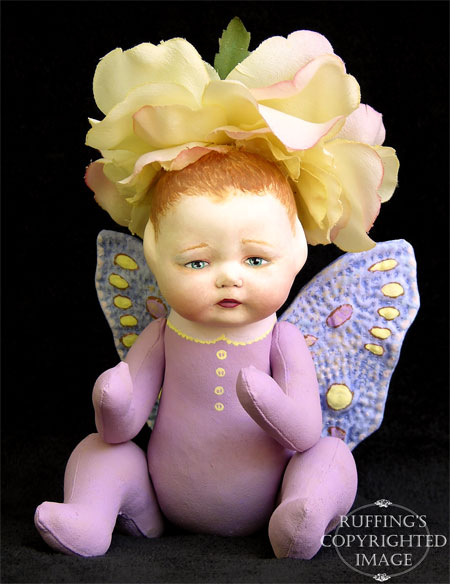 Rosa has an antique reproduction baby face of papier mâché. Her head and ears are paperclay, and her body is 100% cotton cloth. Her periwinkle butterfly wings are hand quilted and she is entirely hand painted with acrylic paint. She will be sealed with matte varnish for protection. Please click here to visit Rosa's web page.
I coordinated Rosa with the colors from my "The Fairy and the Dove" and "Fairies and Butterflies", and so they make nice companion art pieces for Rosa.
art-dolls,art-prints,elizabeth-ruffing,faery-art,fairy-art,fantasy-art,folk-art,original-one-of-a-kind-art