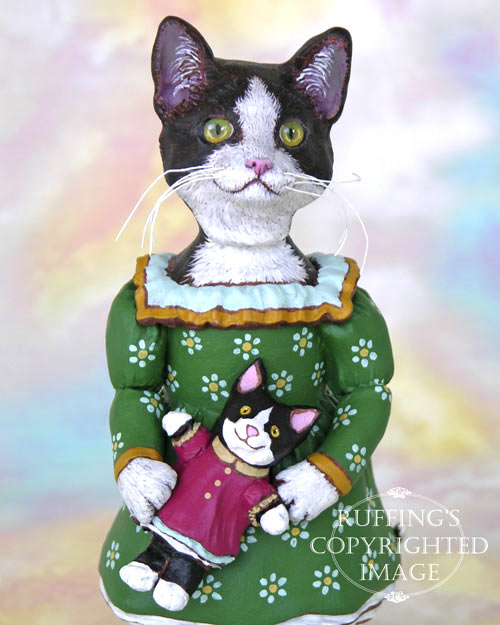 Wanda is a striking black and white kitty with big yellow-green eyes and wily white whiskers.
She is interested in everything in the world around her and is always on the lookout for adventures to share with her doll Rowena.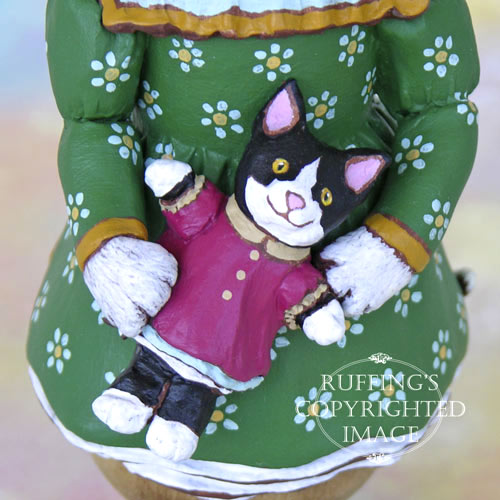 Together Wanda and Rowena run helter-skelter after butterflies. They sneak up on other unsuspecting kitties, and leap out at them from behind bushes. Sometimes, they take out all the food in the kitchen and cook up delightful new dishes.
Every day is a new day to be filled with new surprises and daredevil escapades.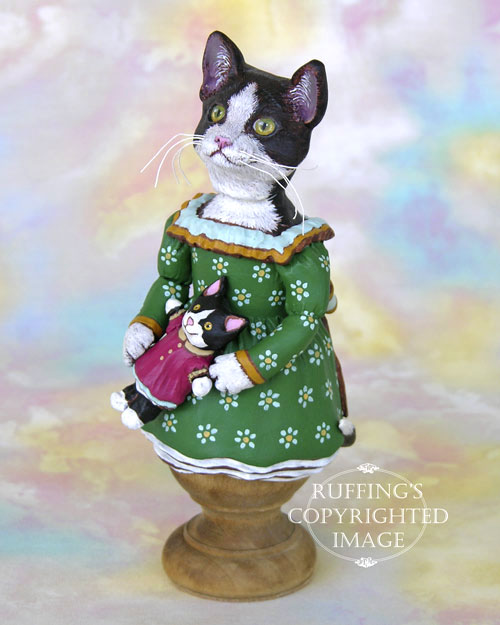 Wanda's dress is forest green with little blue flowers. Her square neckline has a pale blue ruffle with a gold border. It matches the sash that ties in a big bow at the back. She has white petticoats that can be seen below her hemline.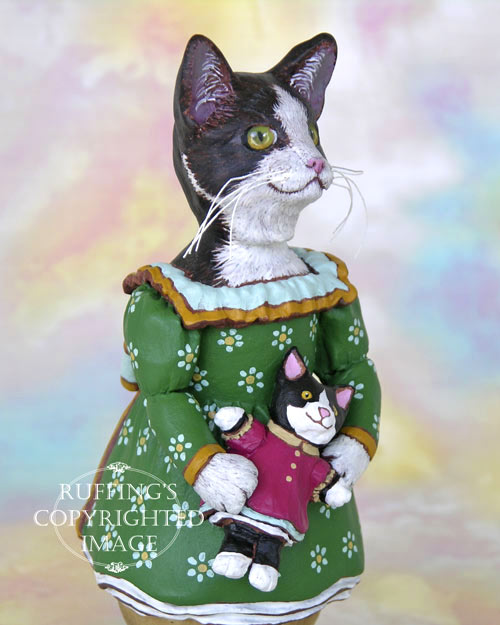 Rowena has a ruby red dress with gold cuffs, a gold collar, and gold buttons down the front. Rowena's petticoats are blue and white.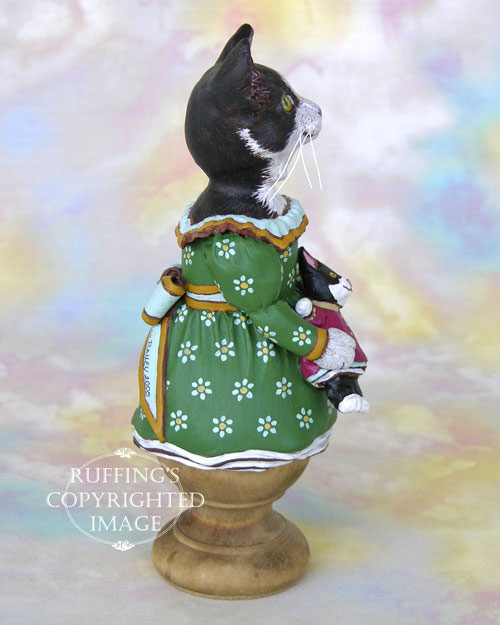 Wanda is an original one-of-a-kind work of art, and she is meant for display only. No molds are ever used in my work. She and her doll are hand sculpted from paperclay, and entirely hand painted using acrylic paints. Wanda's whiskers are made from stiffened cotton thread.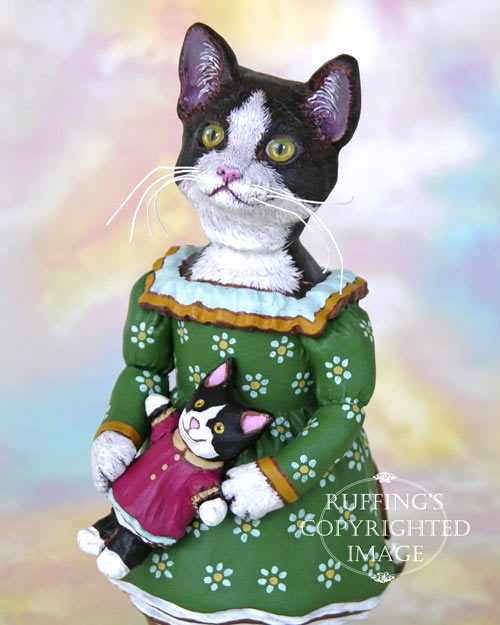 Wanda is signed and dated, and sealed with matte varnish for protection and preservation. She rests firmly on a turned wooden base that is stained and sealed in golden oak.
Wanda stands 6 1/8 inches tall. She comes with a hang tag, a certificate of authenticity, and a copy of her story.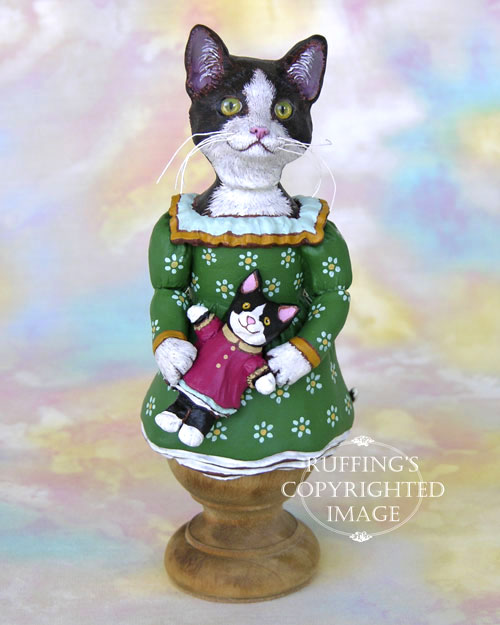 Wanda is available for $225.00, with free Priority Mail, insured, shipping within the United States. Priority Mail International, insured, is available for $20 to Europe, Australia, Canada, and Mexico. Please inquire to ruffings@ruffings.com or find her in our Ruffing's Etsy shop by clicking here.