SUZIE THE SUNFLOWER FAIRY
by Max Bailey and Elizabeth Ruffing

(already adopted)
Back to Art Dolls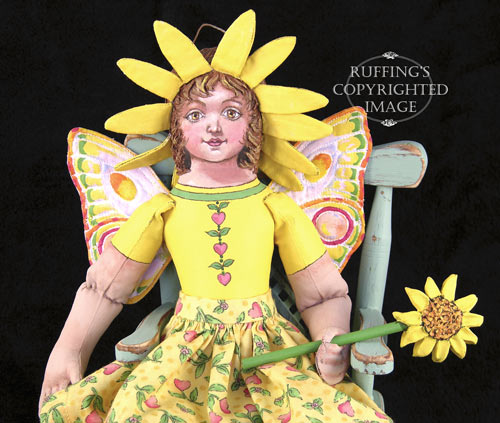 Here is Suzie, a cheerful little soul created to remind us all on dreary winter days, that spring is on its way. Suzie loves her job as Sunflower Fairy.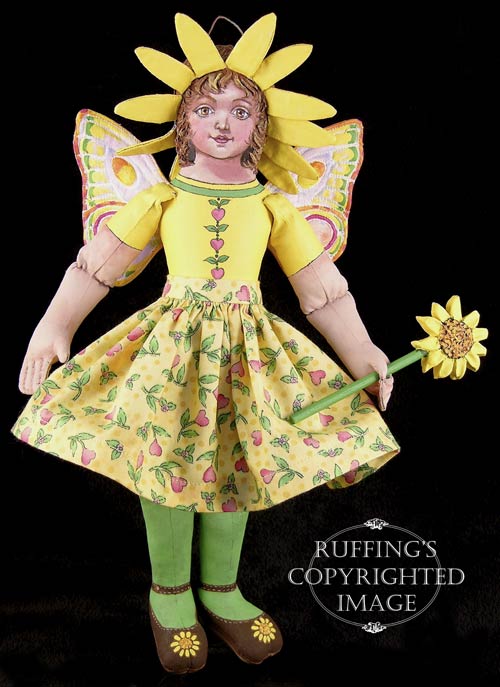 When the earth is warming, she calls upon the sun to bring new life. Like magic, the little seeds that lay dormant in the cold of winter emerge as seedlings from the ground. With her sunflower wand, she touches them and gives them the strength they need to become tall and majestic. She watches over them, and loves their sunny friendly faces.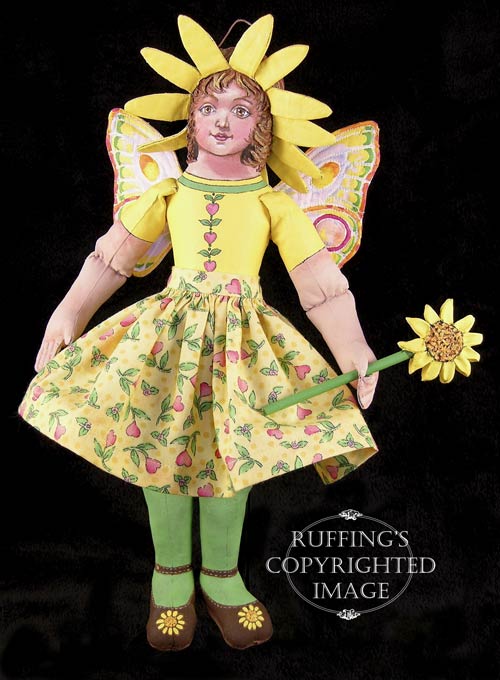 In the fall, when the birds and squirrels and chipmunks have had their fill of the sunflowers' seeds, she takes the seeds that are left behind and gently tucks them into the earth, where they will emerge again next year.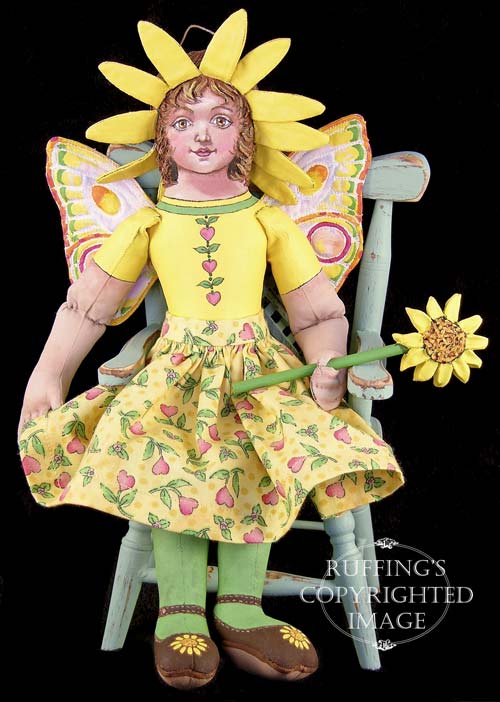 Suzie is an original one-of-a-kind work of art, created in collaboration by Max Bailey and Elizabeth Ruffing. She is 12 and 1/2 inches tall, with a wingspan of 5 and 3/4 inches. Her body is sewn from cotton fabric, then stuffed and painted with acrylic paints. She has warm brown eyes, and brown hair streaked with gold from the summer sun. Her hair is sculpted from paper clay blended into the fabric.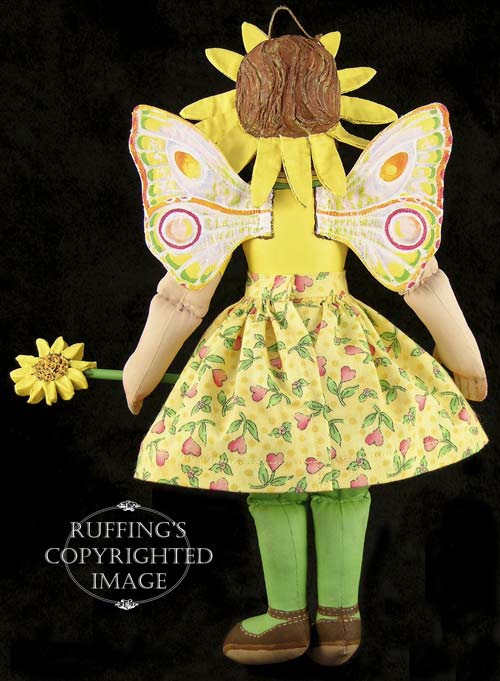 Elizabeth made Suzie's skirt from a pretty yellow cotton print with rose hearts and green leaves, and Max painted the top of her dress with matching hearts and leaves. She wears little brown shoes with buttoned ankle straps, decorated with sunflowers. Her green tights are painted on, as are her ruffled white bloomers with rose ribbons. Her wings are quilted and painted in a multitude of fairy-like colors, from pastels to bright greens and yellows. The sunflower wand she carries was created from wood and paper clay, and it is removable, should you need to borrow it to make your sunflowers grow.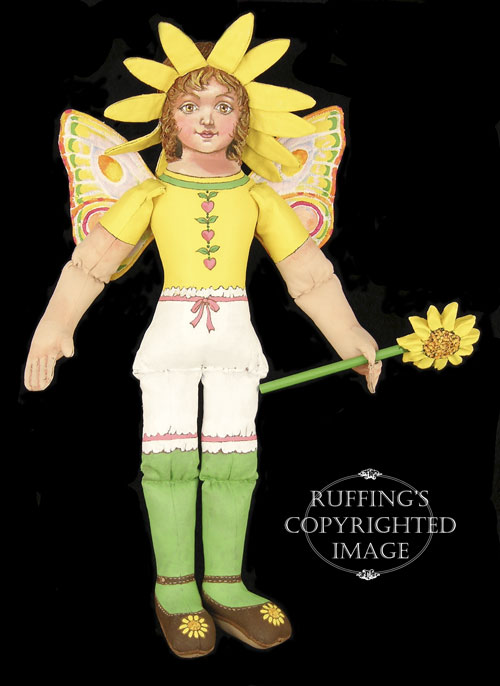 There is a small loop in the top of Suzie's head, in case you would like to hang her up.

Suzie can also sit on a chair, or on a shelf, or stand with a doll stand (chair and doll stand not included).

She is signed and dated, and sealed with matte varnish for protection and preservation.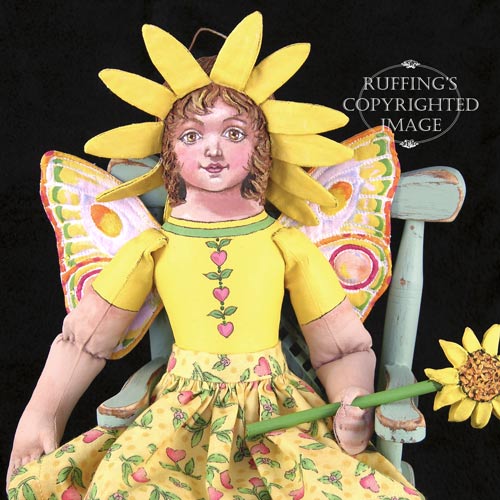 Many hours go into the making of each of my dolls.

We strongly believe in fine craftsmanship and artistry, and we pay great attention to small details.

Each doll is a unique work of art, and we are able to produce them in only a very limited number.

We do our best to create little dolls with big personalities because that is what we love to do.
"Suzie the Sunflower Fairy" has already found a home.
Back to Art Dolls