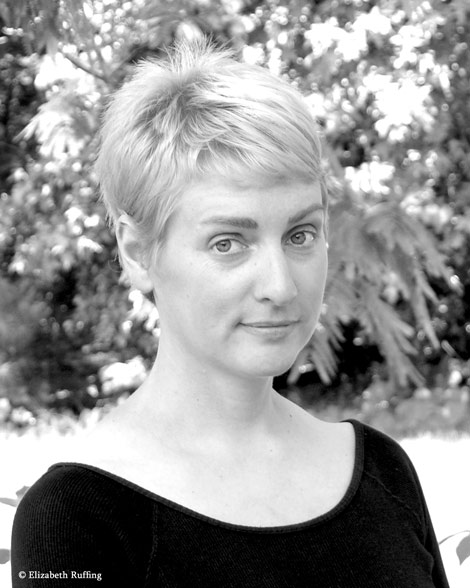 Elizabeth Ruffing is the daughter of artist A. E. Ruffing. As a child, she took an interest in drawing and painting. She learned the technique of working in watercolor from her mom, and went on to study art at Yale, Brown, and The Rhode Island School of Design.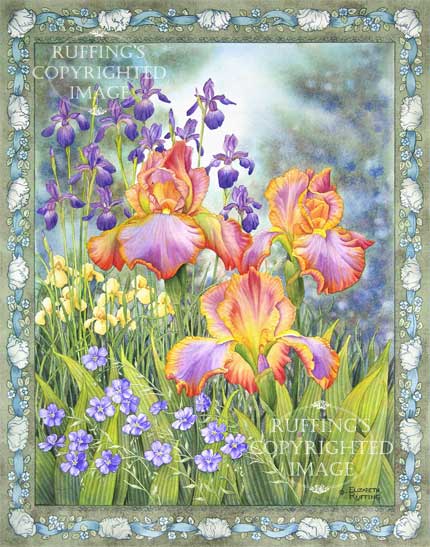 Elizabeth began working as a professional artist right out of college, painting in both watercolor and acrylic, and sold paintings to local galleries and frame shops. Her paintings are remarkable in detail and striking in composition. She often adds decorative borders to her depictions of nature or fantasy.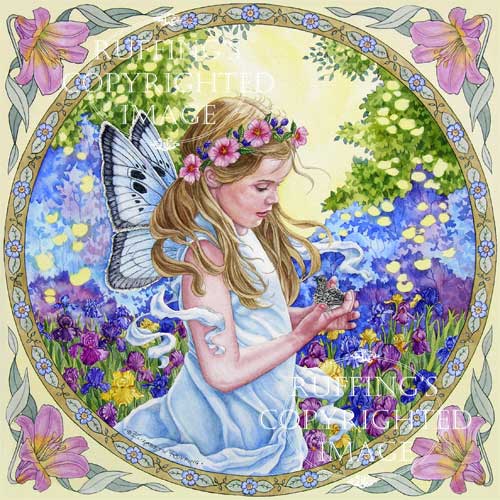 We have licensed her art for needlework kits for JCA and Candamar, and pillows and throws for Scene Weaver.
Elizabeth has also always enjoyed sewing, which she learned from her mom as well. She grew up making doll clothes, toys, clothing for herself, and home decor items. She has been sewing for as long as she can remember. Elizabeth became interested in art quilts and art dolls. She incorporates her love of sewing, quilting, and pattern design into her artwork to create her own original, one-of-a-kind art dolls and art quilts. Her lifelong love of animals shows in her work.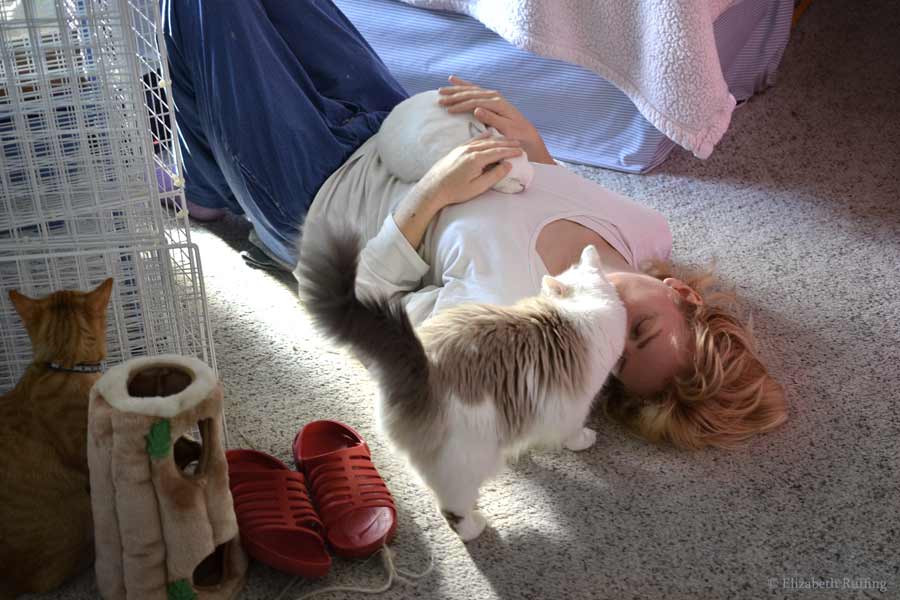 Elizabeth has always surrounded herself with furry friends. Elizabeth writes about her creative process, showing what she is working on, and about her cats and her bunny, in her online journal posts.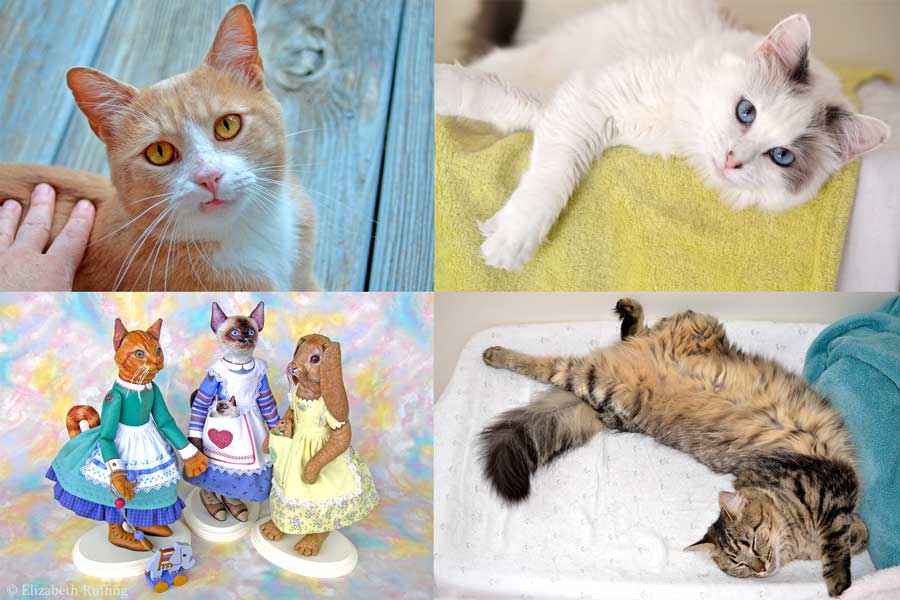 Elizabeth thought it would be fun to translate her drawings into doll and toy patterns for play too. She was so happy to discover that other people enjoyed them so much. She has received many nice messages from people who have been comforted and cheered up by them.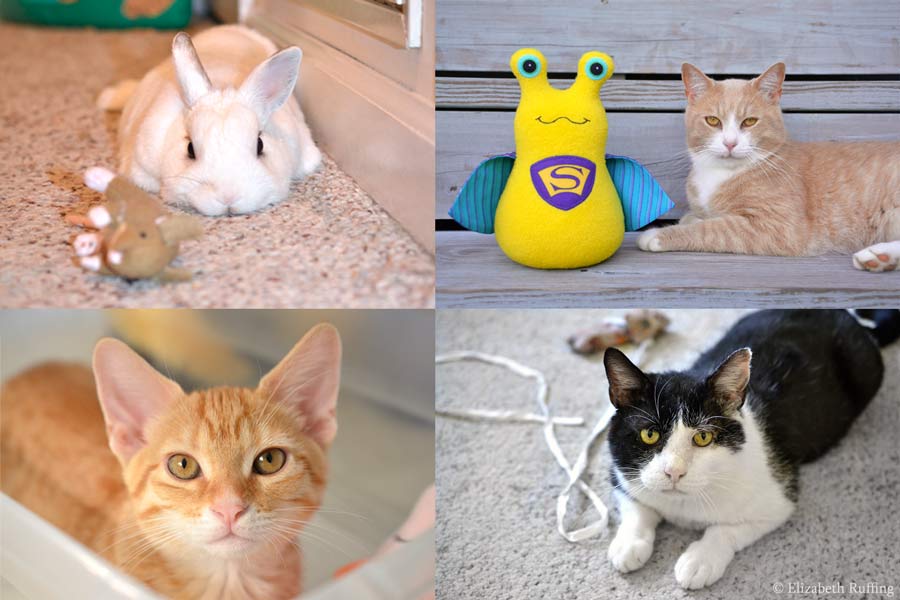 She loves to see her toys in their new homes, with their new families and friends. Her dolls and toys are all made from her own designs and patterns. Each one is carefully sewn by hand.
In her online journal posts, she writes about the process of creating art and crafts. You'll get a behind-the-scenes look at what goes into making watercolor or acrylic paintings, one-of-a-kind folk art dolls, art quilts and other fiber art, and assorted sewing and crafts projects. She explores various techniques and mediums for artwork on paper, canvas, and fabric, and she makes some things just for fun. You'll also have a look at what goes into being an artist, and, in general, what goes into being Elizabeth.