Description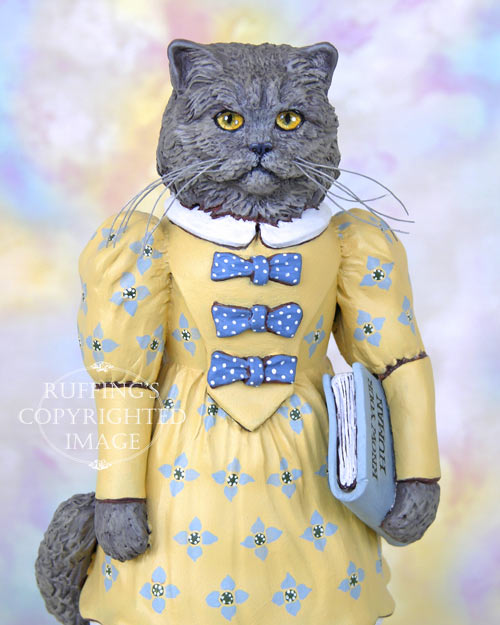 Hyacinth is a handmade, original, one-of-a-kind Blue Persian cat art doll figurine, hand painted and hand sculpted in paperclay by artist Max Bailey.
Hyacinth might be described as an intellectual.
She is currently attending Kitty College to get her master's degree in human psychology. The book she carries is called KNOW YOUR HUMAN. It has lots of good tips.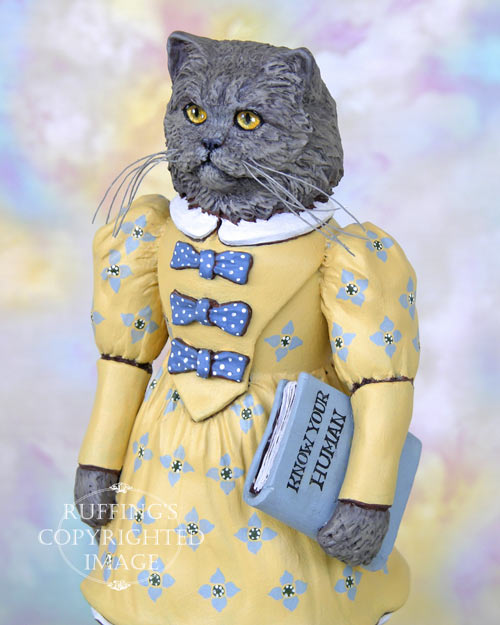 Hyacinth has noticed that life seems very complicated for the human beings around her. They often require her help in solving their problems, and frequently need her counseling.
Hyacinth patiently points out to them that life is really very simple. You eat, you play, you sleep. That's about it.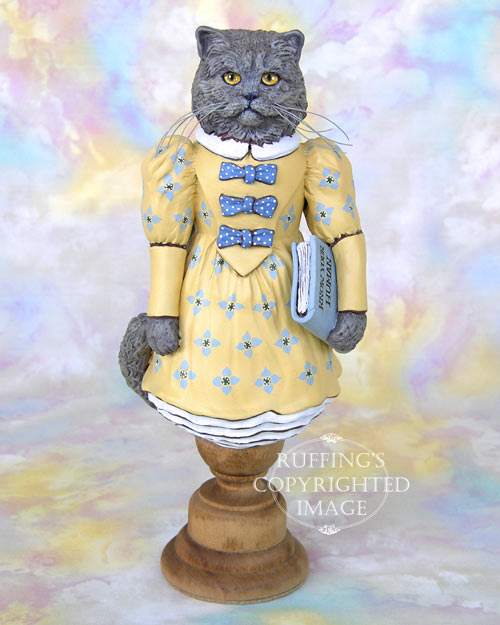 In her careful observation of human beings, Hyacinth has noted that there is a direct correlation between their being in a good mood, and giving out kitty treats.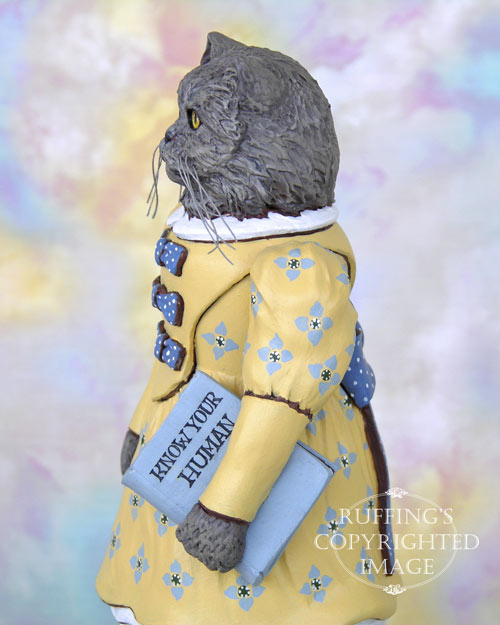 She has determined that it is in her best interest to keep them as cheerful as possible.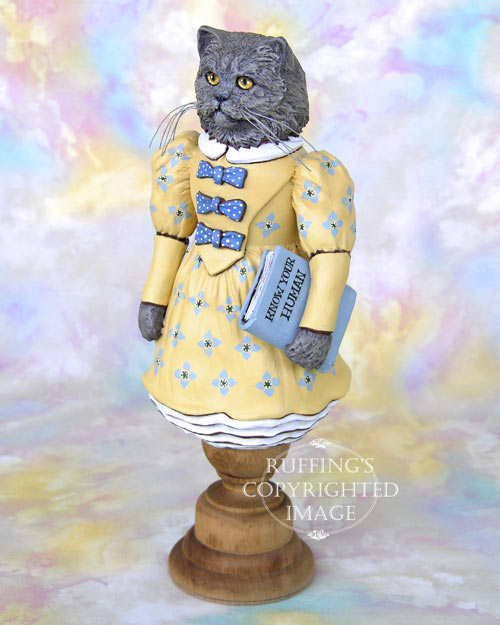 Hyacinth is a Blue Persian cat, who sees the world through beautiful and intense yellow eyes. She wears a yellow dress with a pattern of blue flowers. Three blue bows with white polka dots adorn the front of her dress. They match the big bow at the back. Her collar and petticoats are white.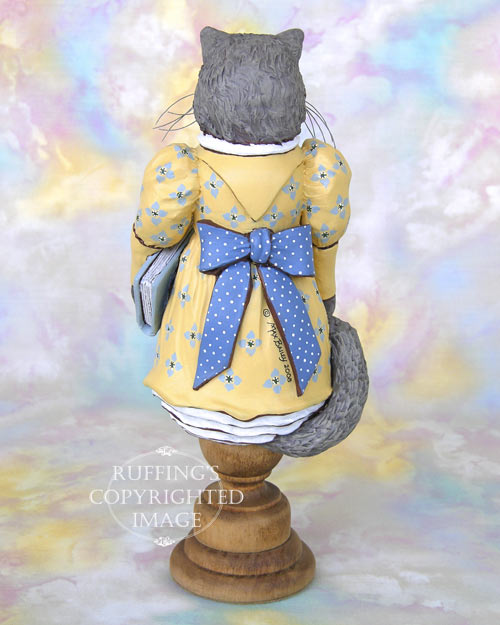 Hyacinth is an original one-of-a-kind work of art, and is meant for display only. No molds are ever used in my work. She and her book are hand sculpted from paperclay, and entirely hand painted using acrylic paints. Her gray whiskers are made from stiffened cotton thread.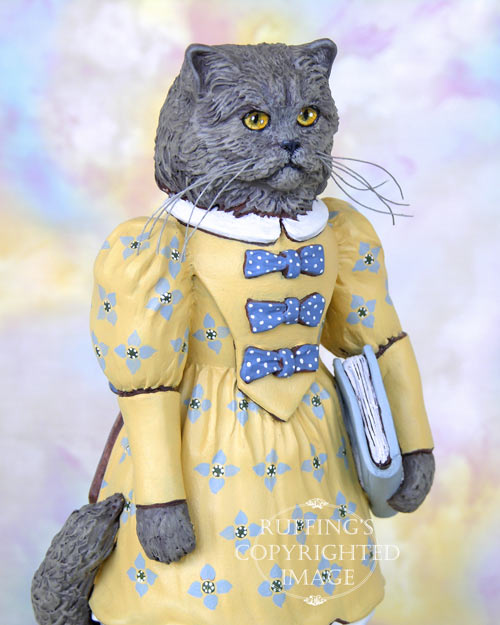 Hyacinth is signed and dated, and sealed with matte varnish for protection and preservation. She rests firmly on a turned wooden base that is stained and sealed in golden oak. She stands 9 and 1/4 inches tall. She comes with a hang tag, a certificate of authenticity, and a copy of her story.