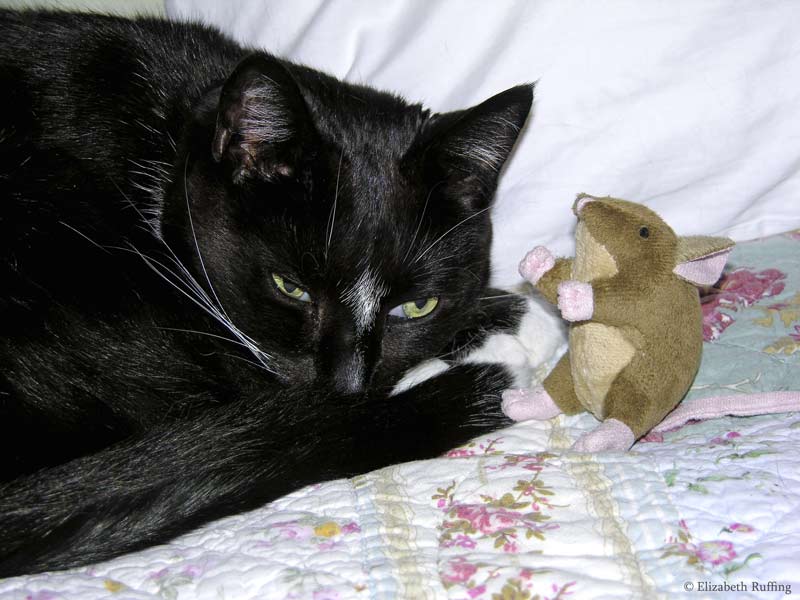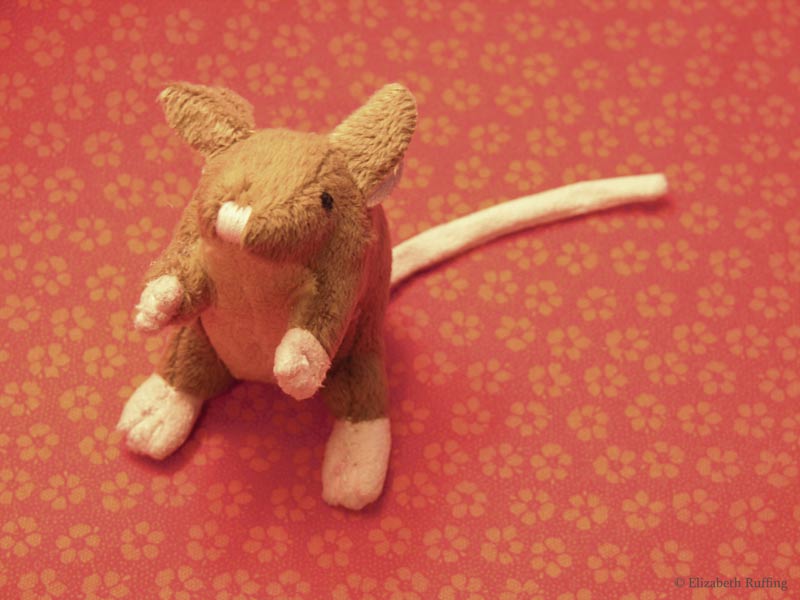 We went food shopping today, and I stuck this little toy mouse for cats in the cart, thinking it was cute. This cat toy is really called "The Cat Fancier's Association Active Cat Solo Play Cat Toy". I guess it looks kind of real. Kind of. Sort of.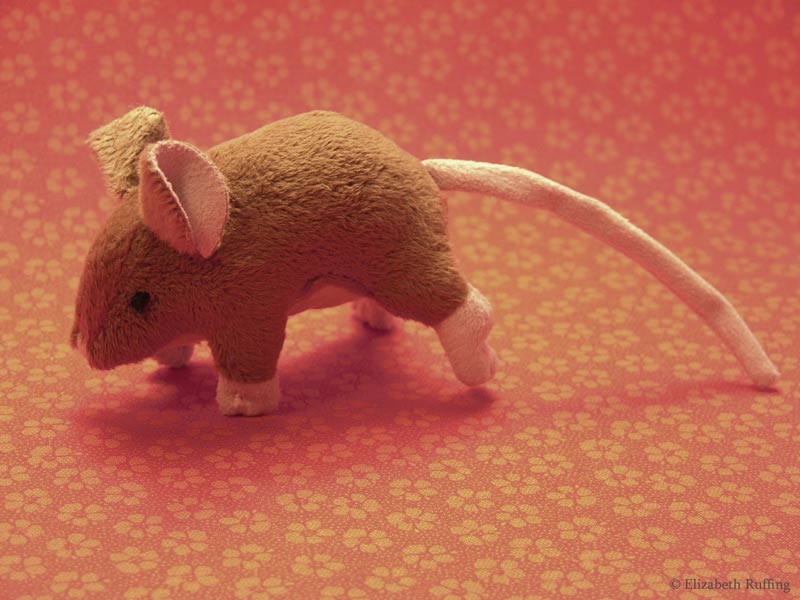 That's what I thought anyway, until I heard the cashier shrieking uncontrollably. Mind you, at the time, the stuffed toy mouse was sewn to a card, which was printed in part with the words "cat toy" on it. "Oh, I can't touch it! I CAN'T touch it! It's the tail! IT'S THE TAIL! AHHH!!"
She got a paper towel and tried to pick up the toy mouse. She was still shrieking.
"AHHH!! I CAN'T!!! Oh, I can't touch it!"
The man behind us picked up the toy mouse. I tried to get around the cashier, from the other side, to scan the card myself, but she was holding onto my arm. We were all laughing at this point, even the poor cashier, but she just couldn't get herself together. She was shaking. I finally grabbed the mouse and scanned the card. She held out a bag for me to drop it into, while trying not to look. I said, "It's all gone now," and apologized for traumatizing her. I hope she has recovered by now!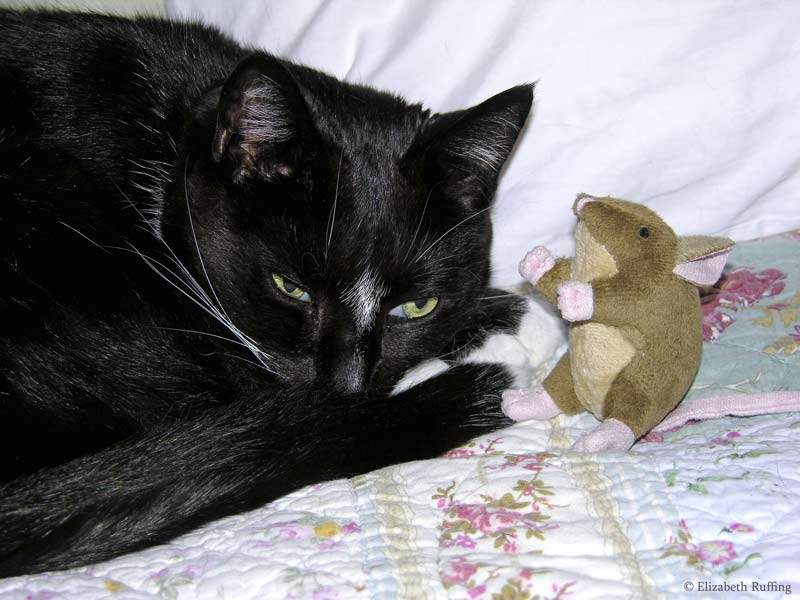 Back at home the Monster Chiller Horror Mouse Toy wasn't nearly as scaaary.
If you are in the mood to make some scare-free completely un-mouse-like catnip toys, check out my catnip toy tutorial for catnip squares, cigars, and kickers with free patterns.