Original Angel Cat Acrylic Folk Art Painting on Wood by Max Bailey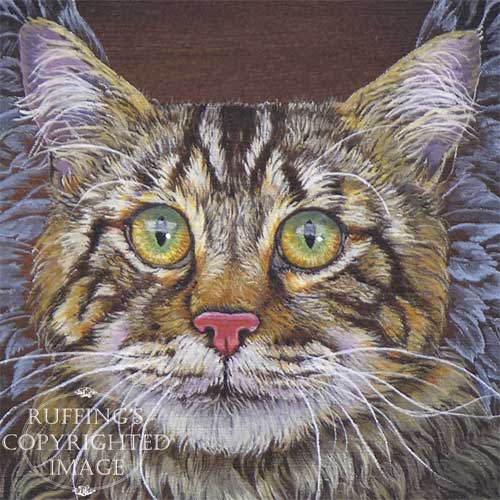 This is "Terence the Tomcat". With his roguish good looks and feline charm, he is surely an angel, even if, at times, he may be thinking less than angelic thoughts.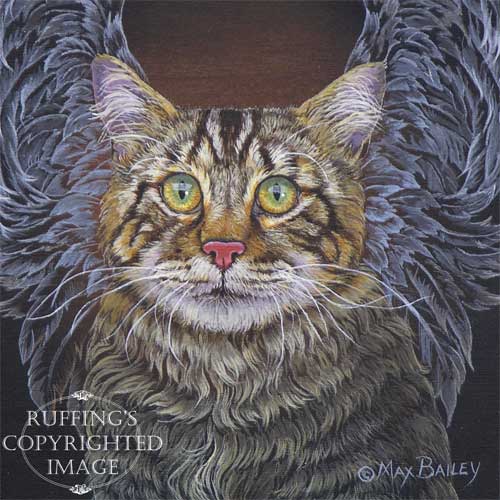 Terence looks out from a rich warm background of browns blending into black, which gives the effect of Terence having just emerged from the darkness. He is painted in acrylic on solid poplar wood. I coated the painting with clear gloss varnish to give it depth, and to protect and enhance the color.
angel-art,cat-art,max-bailey,original-one-of-a-kind-art,tabby-cat-art