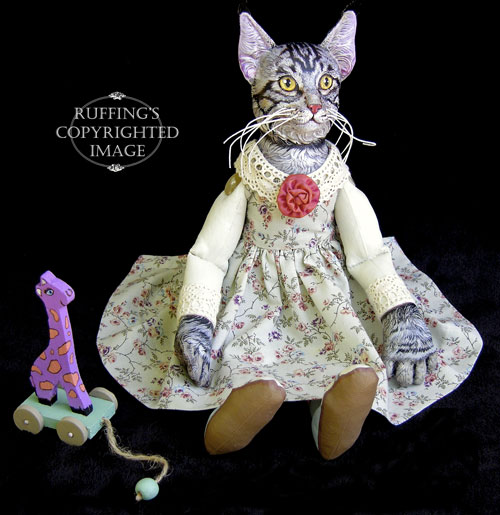 Catarina is a lovely silver tabby Maine Coon Cat.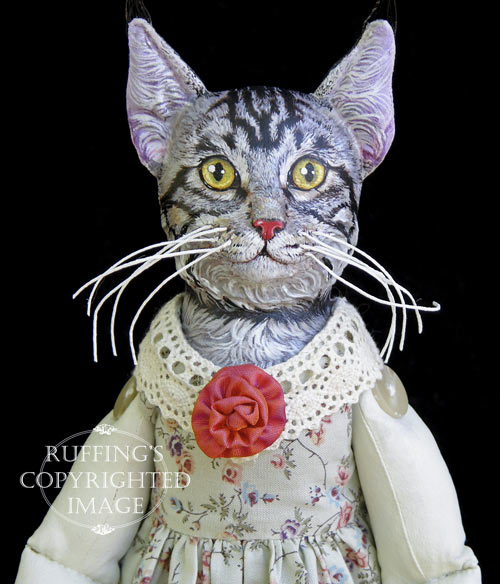 You can tell she's a Maine Coon cat by her large tufted ears, her big oval eyes, and her long whiskers.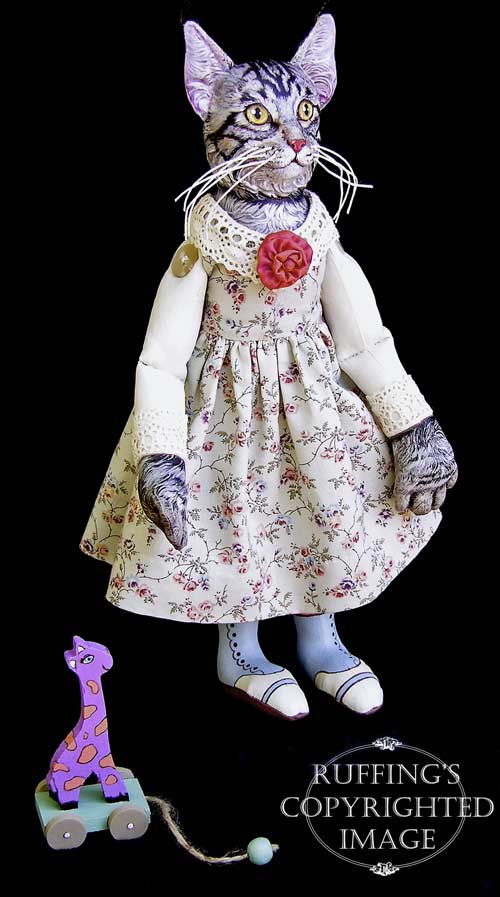 Catarina, in spite of her name, has no idea she's a cat.
She's quite sure she's a person, but just a bit more clever and a great deal more fashionable.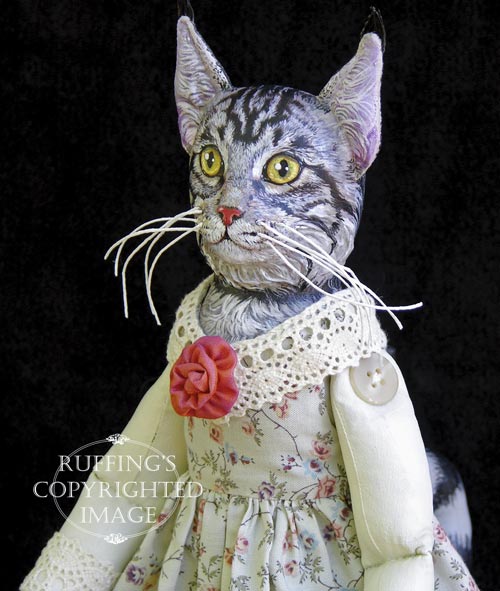 She loves her flowered dress with its lace shawl collar and cuffs. The rosette on the collar looks just right with her pretty nose.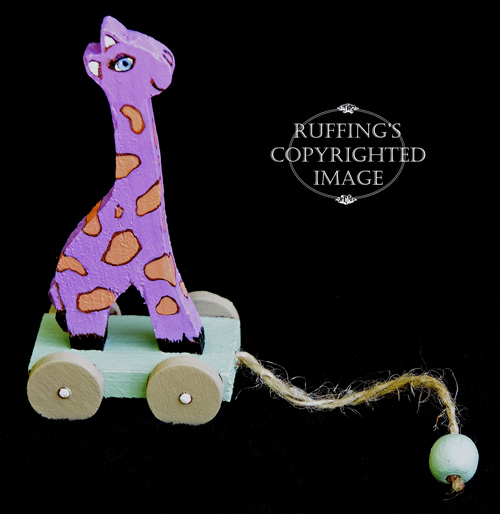 Her favorite pull toy is Harold. He's a purple giraffe. Catarina doesn't know what a giraffe is, but she doesn't think he's a person, like herself.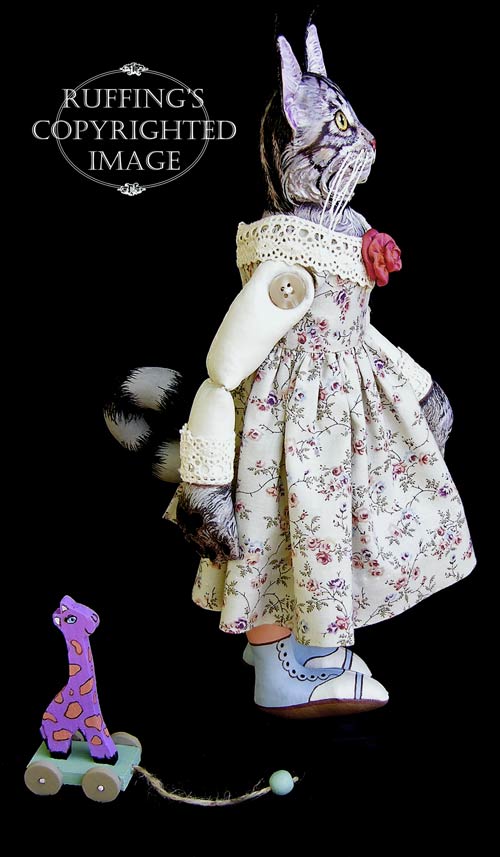 When they take a walk, he rolls along behind her, unless they're going down a hill.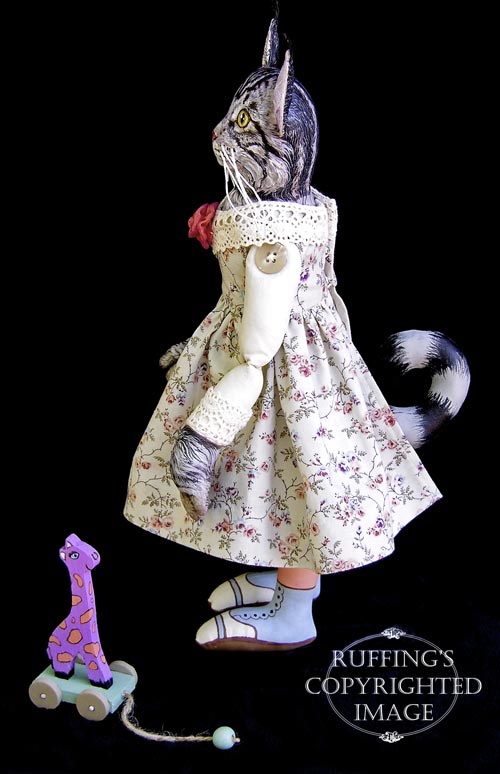 Catarina is an original one-of-a-kind work of art, created from my own design and patterns. She is made from 100% cotton fabric which is sewn, stuffed, and completely hand painted with acrylic paints. She is 13 inches tall and meant for display only.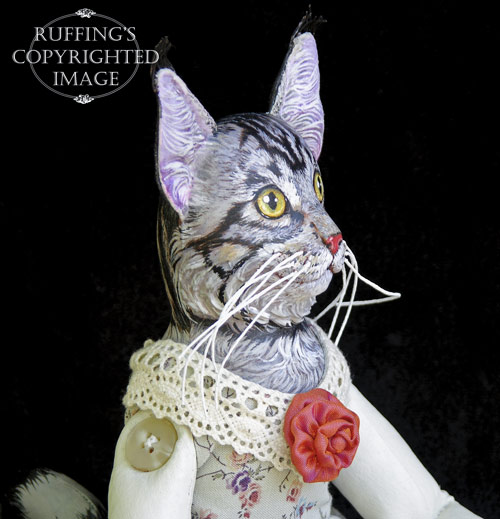 I sculpted the front of her face from paperclay, which I smoothed into the fabric. Her whiskers are made from stiffened pearl cotton, threaded through the clay before it dried. The tufts on her ears are stiffened cotton thread, sewn into the tip of each ear.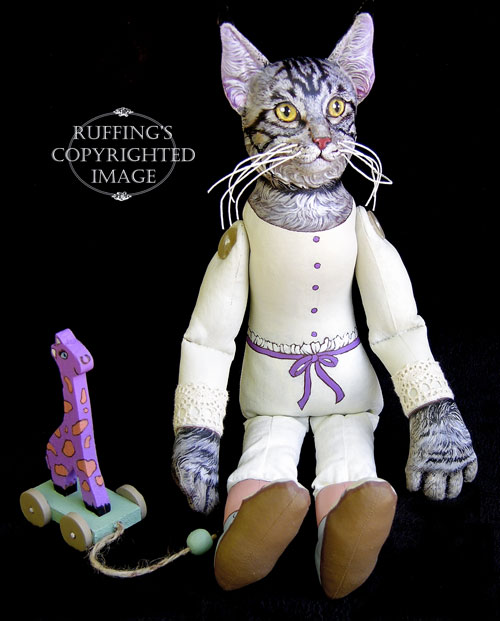 Her arms are button-jointed, so she can be easily posed, and her paws are needle-sculpted.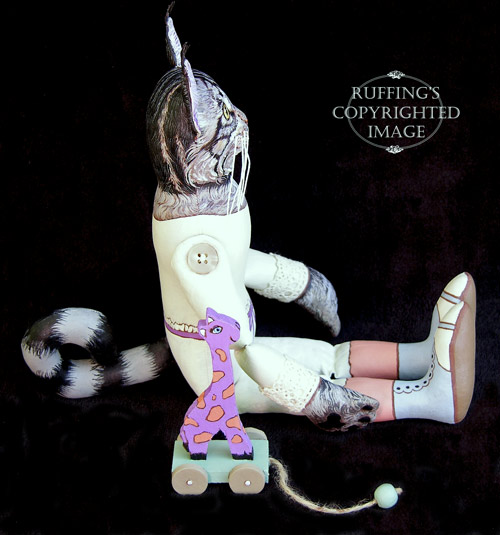 Catarina's striped tail supports her very nicely, so that she can sit up all by herself. She can also sit on a chair, or stand with a doll stand. (Chair and doll stand not included.)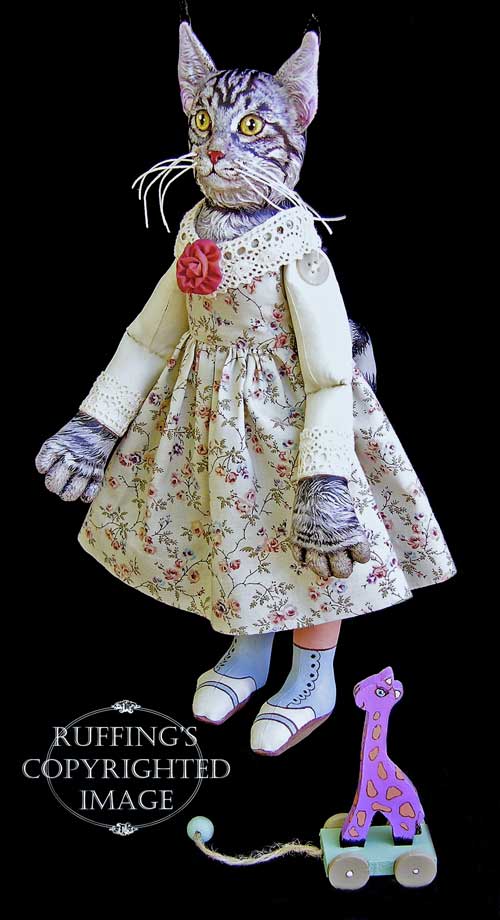 I made Catarina's fashionable dress from cotton fabric that has a delicate pattern of dainty leaves and roses which are blue, orange, and purple.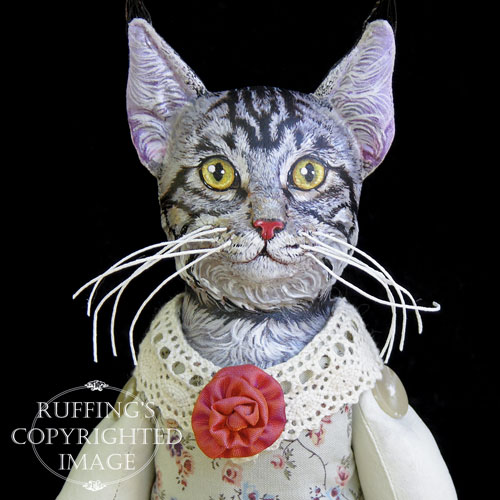 The lace at the neckline and cuffs is real cotton lace, sewn on by hand.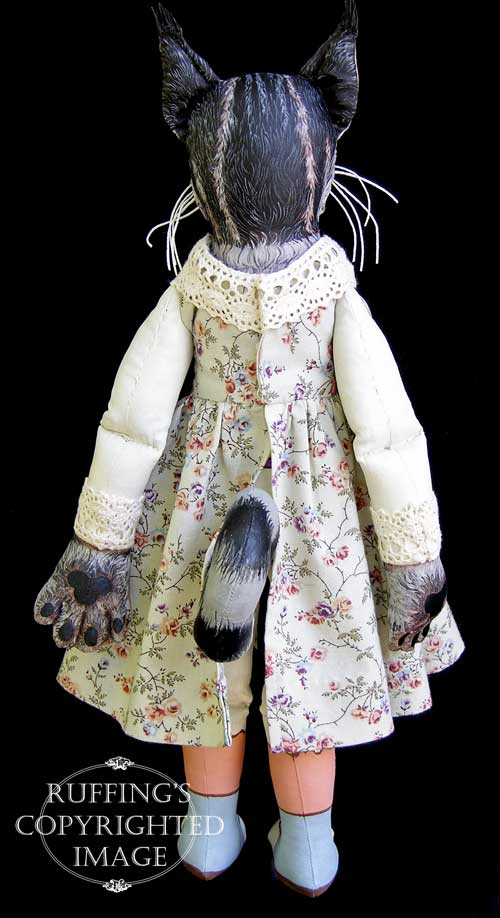 She has painted white bloomers, and her kitty legs are covered with orange tights that match the roses in her dress. She wears cute little two-tone high button shoes in blue and ivory.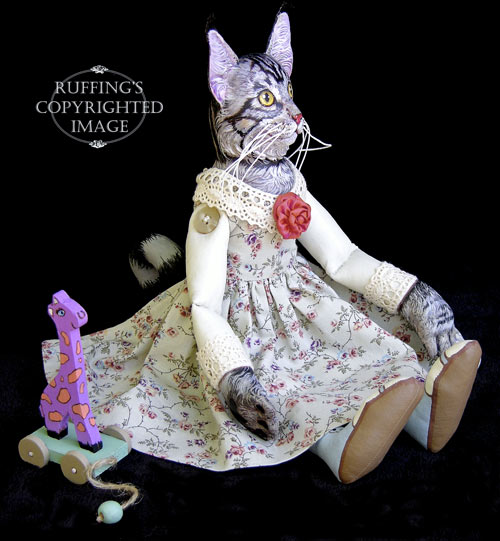 Harold the giraffe is made of wood, which I hand painted. He is 3 and 3/4 inches tall and his base is 2 inches long.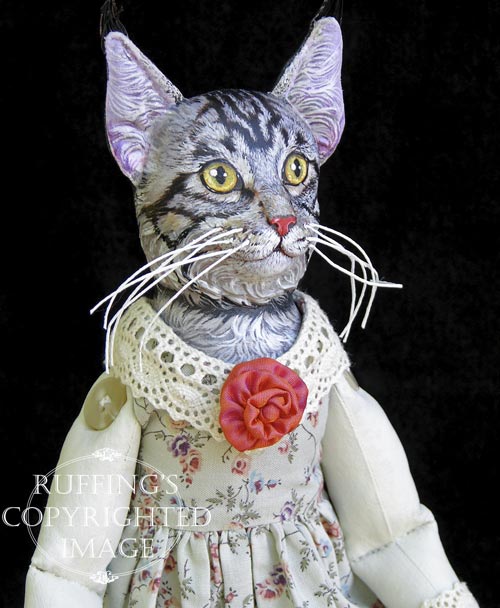 Catarina and Harold are signed and dated, and sealed with matte varnish for protection and preservation.
Update: Catarina and Harold have already been adopted. Thank you!