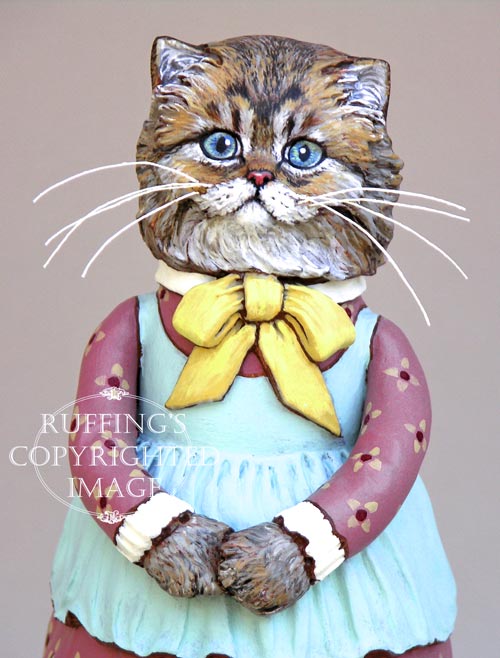 My Name is "Fluffy". It's not a very original name, but I didn't pick it, did I?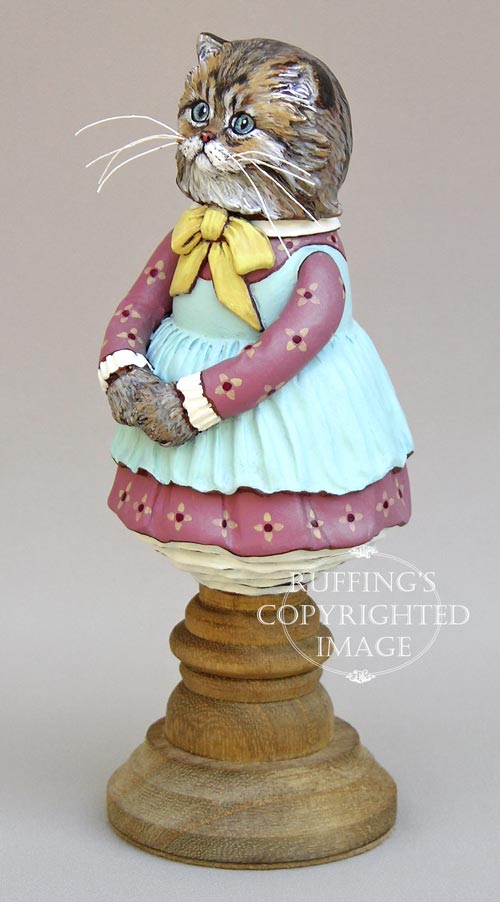 I would have picked a fancy name like "Floradora", or maybe an exotic name like "Esmeralda". But not "Fluffy". No way.
At least I wasn't named "Puffy". I wouldn't like that one bit.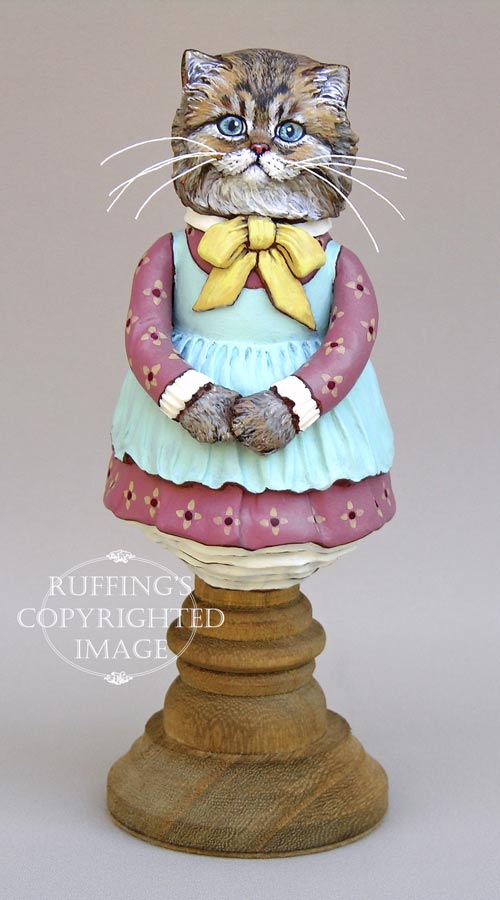 From now on, maybe I just won't come when I'm called.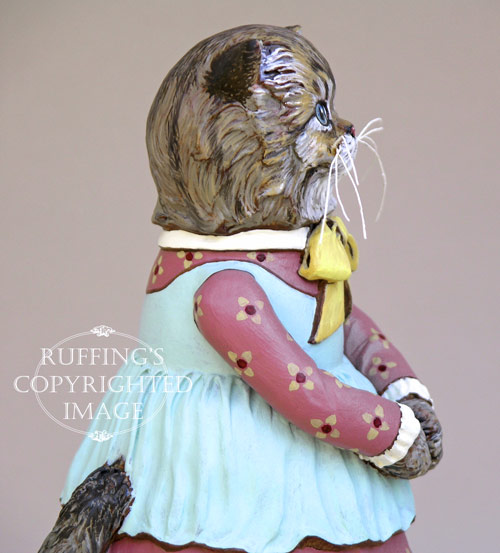 I have a red velvet cushion that has "Fluffy" embroidered on it in gold. It has real gold tassels on it too. I like the way the tassels bounce up and down when I swat at them. If I wasn't named "Fluffy", it wouldn't be my cushion anymore, would it?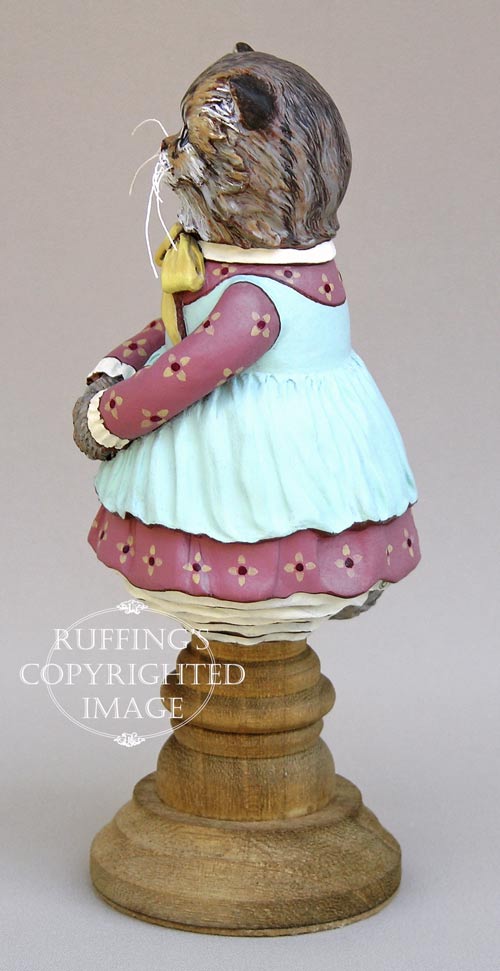 I also like my pink flowered bowl. It says "Fluffy" on the side of it. It's my bowl. Just thinking about it makes me hungry.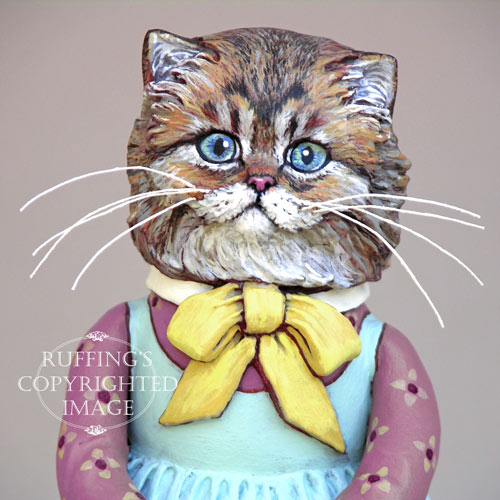 I hope you understand that underneath all this fur is a tiny little kitten who needs a lot to eat.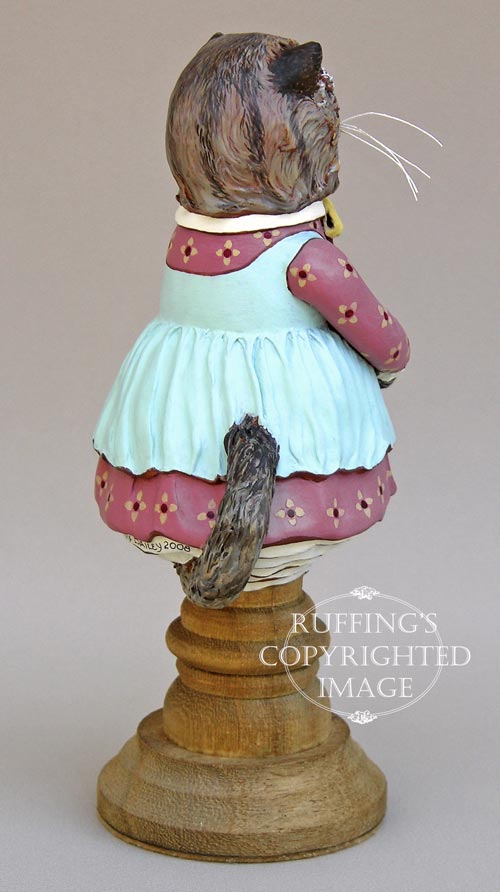 Someone just called "Fluffy". It must be dinner time. Maybe "Fluffy" is a pretty nice name after all.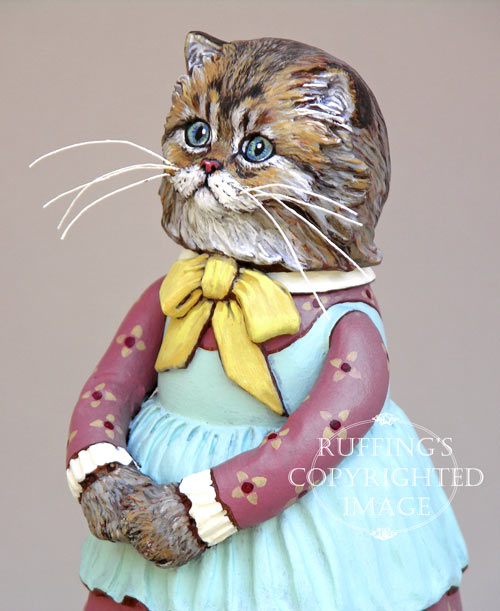 I wonder what's for dinner? I think I'll go see.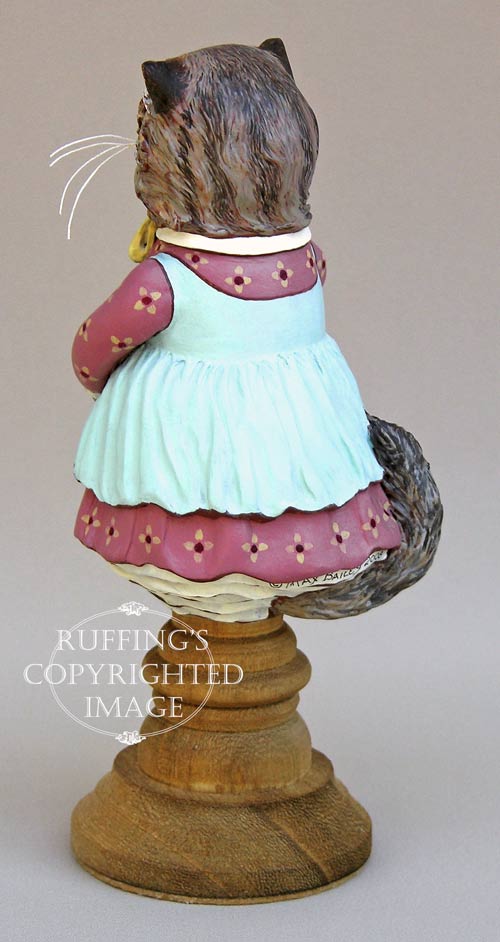 I'm back. I ate, and I feel much better. As I was saying, my name is Fluffy. I'm a Persian tabby kitten, and I'm just a baby, so my eyes are kind of blue. I'm wearing a really pretty dress. It's mauve, and has pale gold flowers with wine-colored centers. It's got a white collar and ruffled cuffs, and lots of swirly white petticoats. I'm wearing a pale turquoise jumper over it. Best of all, I like the big yellow-gold bow at the front.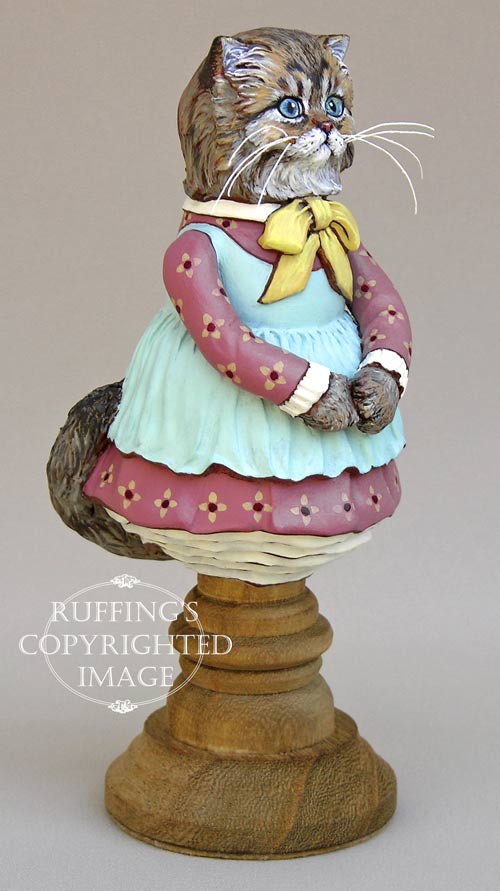 Max Bailey hand sculpted me from paperclay. (He's the one who named me Fluffy.) My whiskers are made from stiffened cotton thread. I'm a one-of-a-kind original work of art, and meant for display only. No molds are ever used in Max's work, so nobody else looks like me and never will!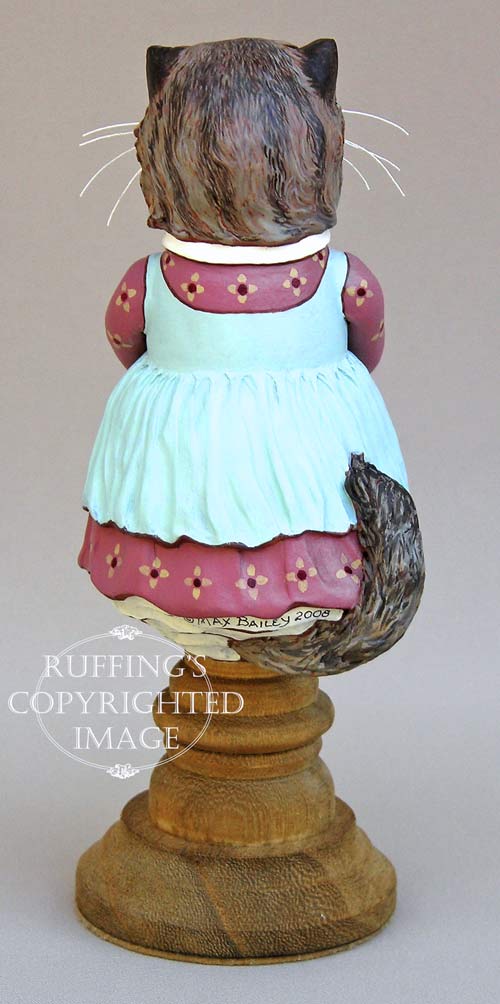 I was completely hand painted with acrylic paints, then signed and dated and sealed with matte varnish for protection and preservation. I rest firmly on a turned wooden base that is stained and sealed in golden oak, and I am 7 and 1/8 inches tall.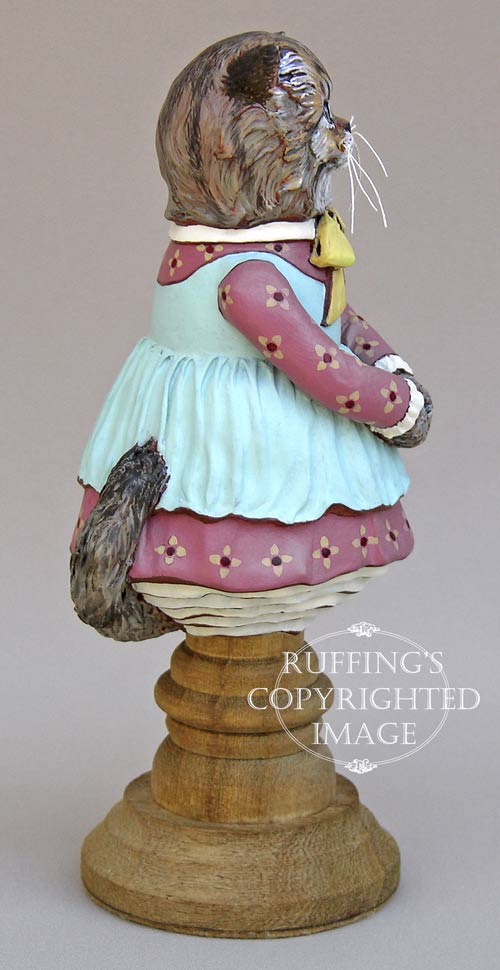 Update: Fluffy has already been adopted. Thank you!