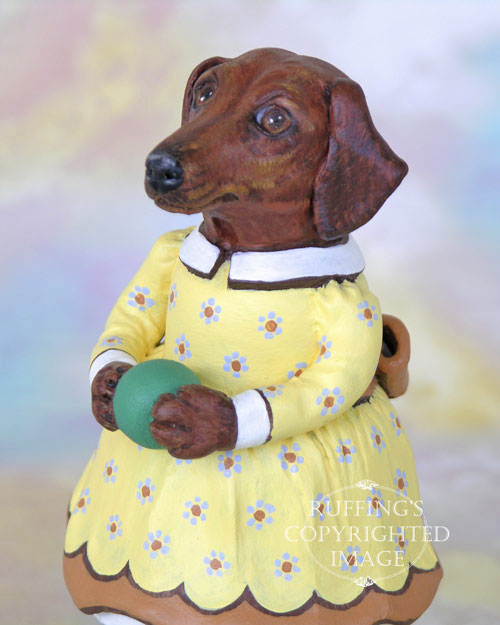 Janie's passion is playing ball.
When she isn't playing ball, she's thinking about it.
She imagines herself running as fast as the wind, her soft ears blowing backward, and her little legs just a blur.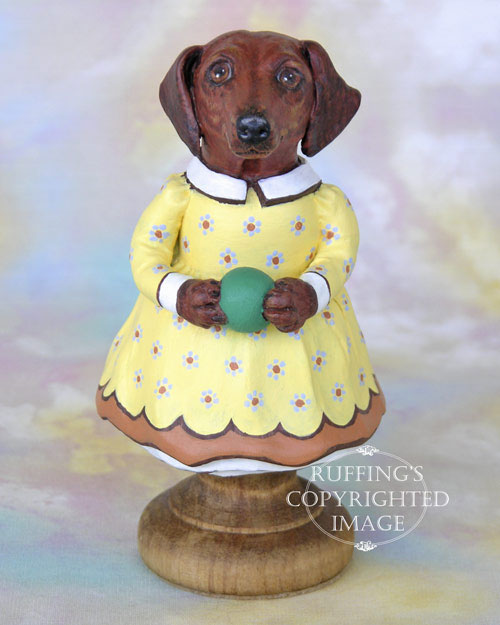 Today she is all dressed up for company. She holds her bright green ball and looks hopefully from one face to another.
Maybe the company will leave soon so she can run outside and play.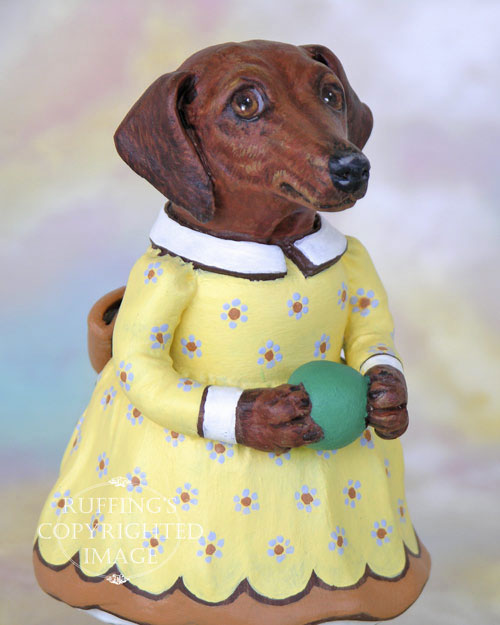 Janie is a Dachshund with soft brown eyes. She wears a lovely yellow dress with a white collar and white cuffs. It has a scalloped orange hem and tiny blue flowers with orange centers.
At the back is a big orange sash tied in a bow. White petticoats can be seen below her dress, and her cute little tail emerges from the petticoats.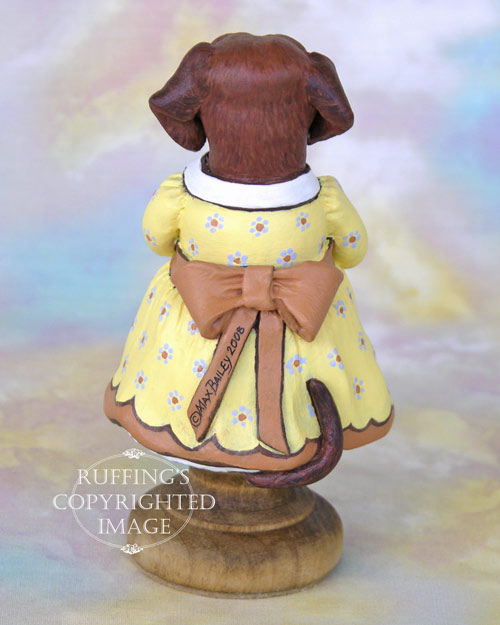 Janie is an original one-of-a-kind work of art, and is meant for display only. No molds are ever used in my work. She and her ball are hand sculpted from paperclay, and entirely hand painted using acrylic paints.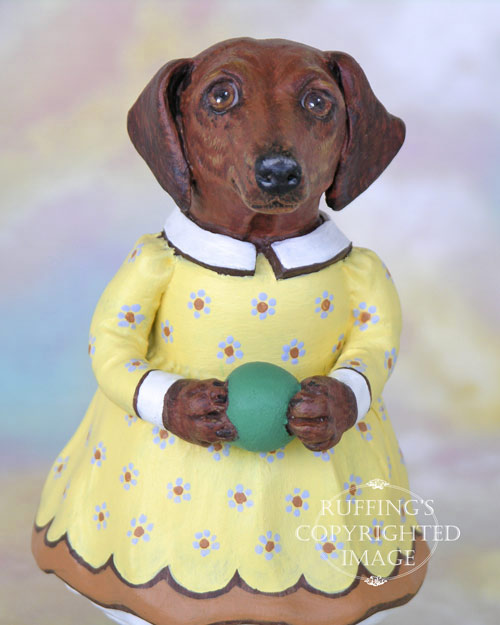 Janie is signed and dated, and sealed with matte varnish for protection and preservation. She rests firmly on a turned wooden base that is stained and sealed in golden oak. She stands 4 and 3/4 inches tall.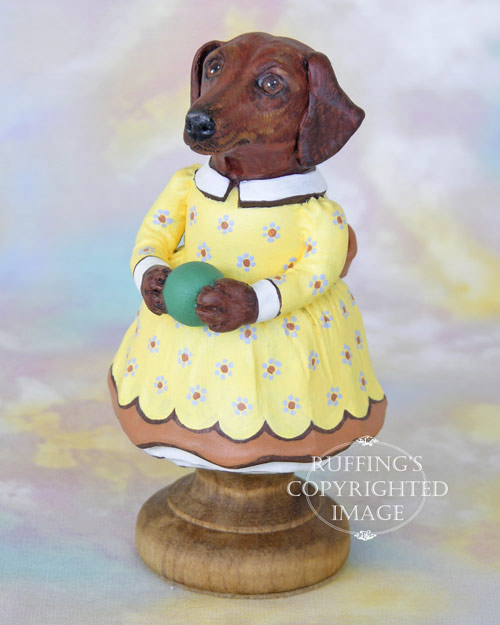 Update: Janie has already been adopted. Thank you!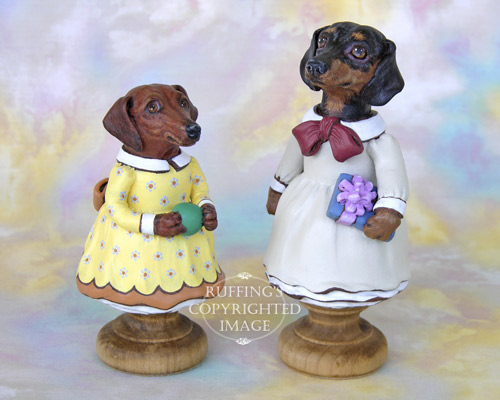 Janie's friend is Dinah the Dachshund (right). Update: Dinah has already been adopted as well. Thank you!