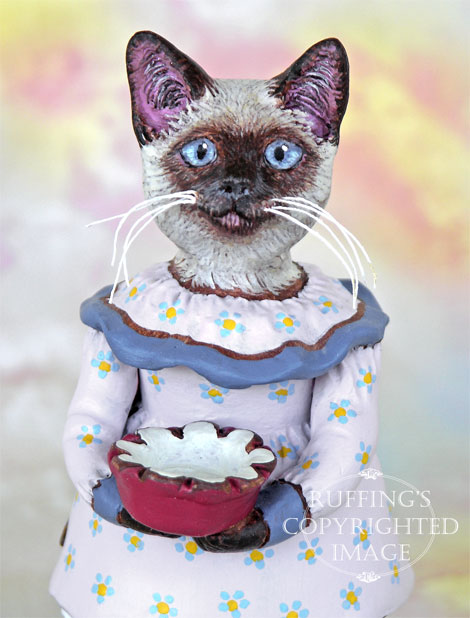 Crocus is a sweet little Siamese kitten. She was born in the spring at the same time the first crocus bloomed.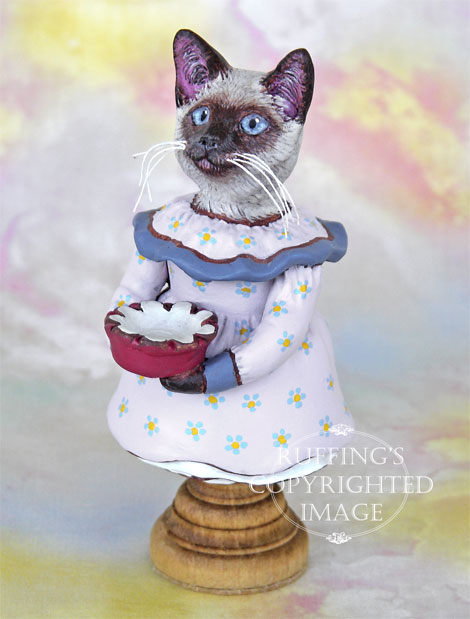 Crocus is very earnest, and quite serious. She cannot comprehend how a bowl, which is always supposed to have food in it, can possibly not have food in it.
"This has to be a mistake," she will say, as she looks at the empty bowl in shock and disbelief.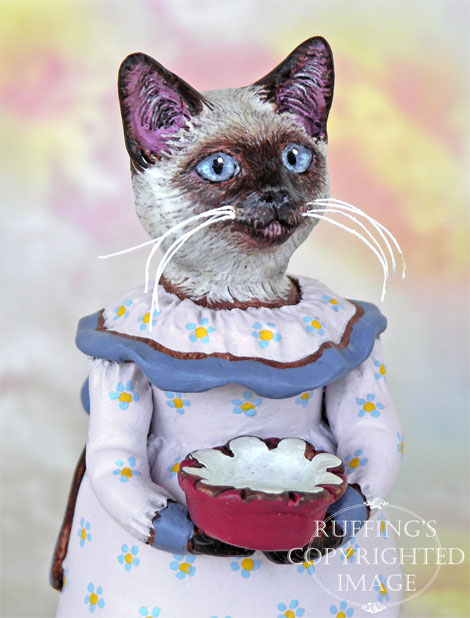 "This can't be right," she will sigh, as she paces back and forth in the kitchen.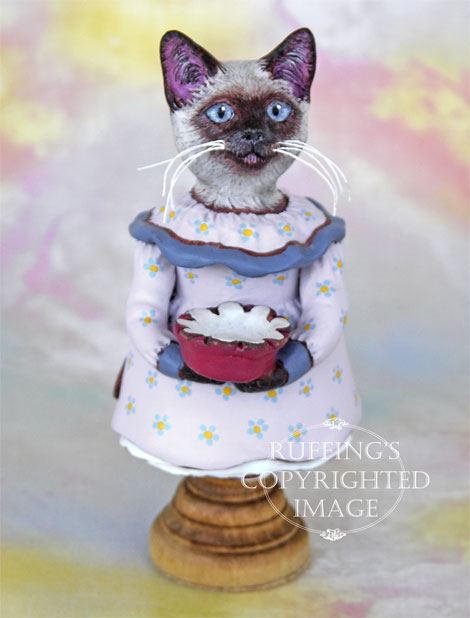 "This is a HUGE oversight," she will cry, her voice getting louder and louder.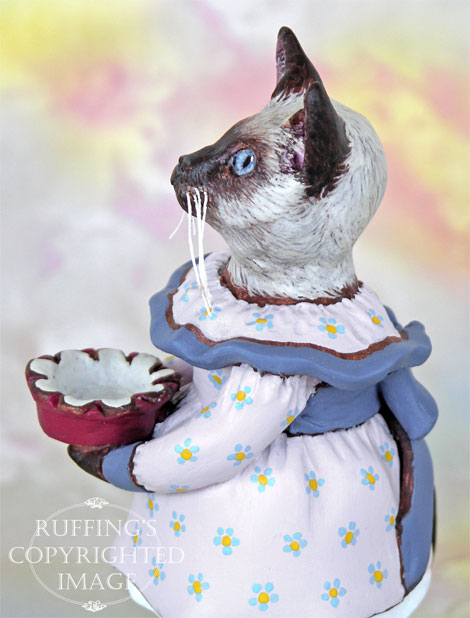 "How could this happen?" she will howl in dismay, and, sure enough, someone will put her food in the bowl, and listen to her quietly purring.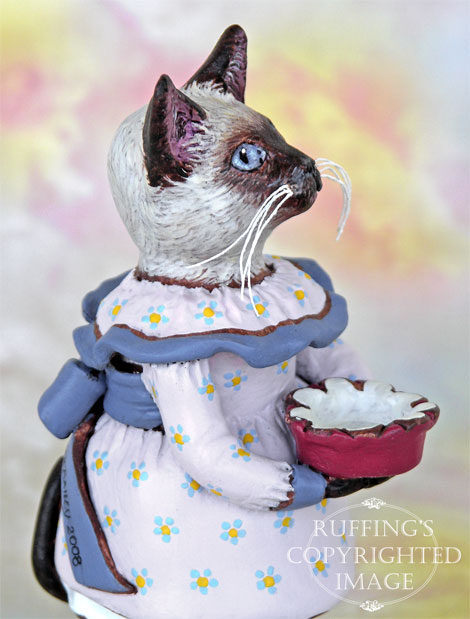 Crocus has extraordinary blue eyes that look out from her dark little face. Her pale pink dress is covered with tiny blue flowers, and has a big ruffled collar edged in blue, with blue cuffs. Her blue sash is tied in a big bow at the back, where you can see her dark little tail. Ivory petticoats show below her hemline. She carries a very empty rose and white bowl.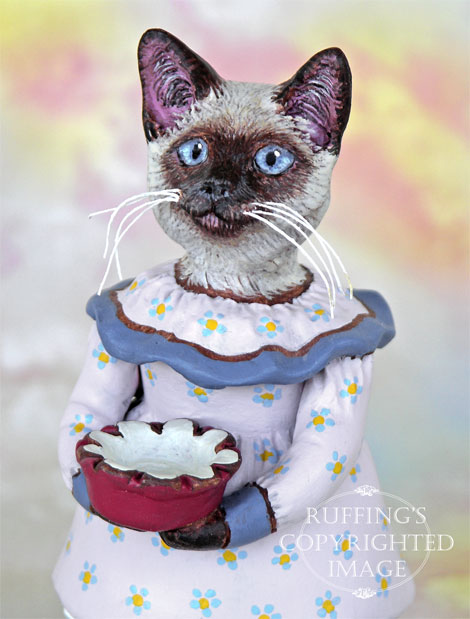 Crocus is an original one-of-a-kind work of art, and she is meant for display only. No molds are ever used in my work. She and her bowl are hand sculpted from paperclay, and entirely hand painted using acrylic paints. Her whiskers are made from stiffened cotton thread.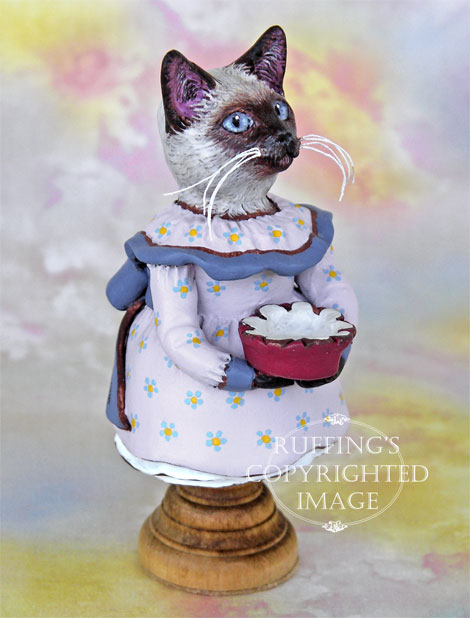 Crocus is signed and dated, and sealed with matte varnish for protection and preservation. She rests firmly on a turned wooden base that is stained and sealed in golden oak.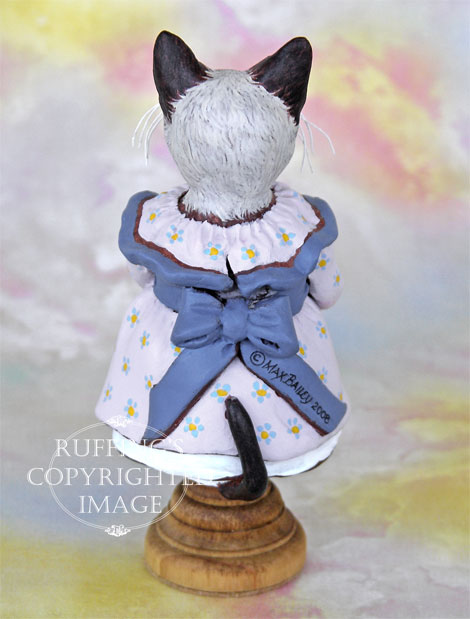 Crocus is an itty bitty kitty. She stands only 4 ½ inches tall.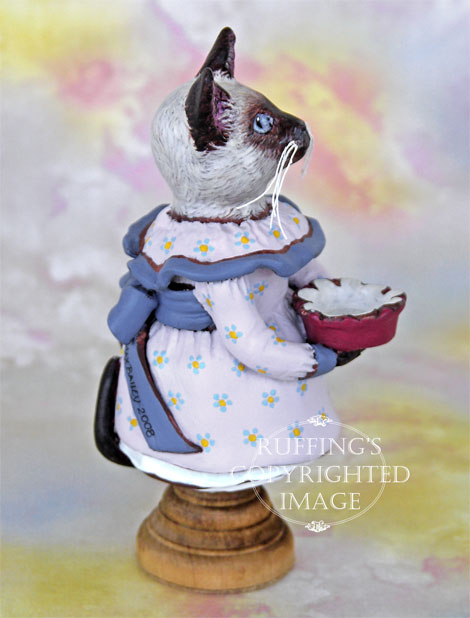 Update: Crocus has already been adopted. Thank you!