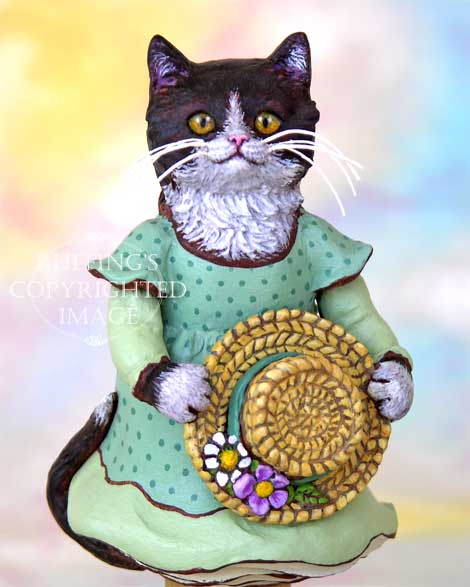 Matilda is a tuxedo kitten who charms everyone she meets. Her bright amber eyes are alert and honest, and she is always exquisitely polite.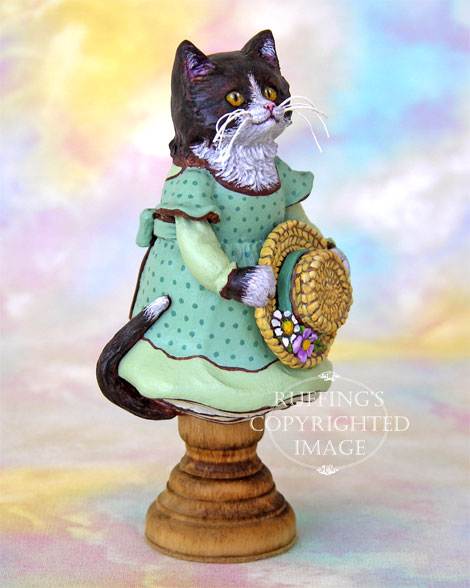 Today Matilda has been invited to an afternoon garden party, and is properly dressed for the occasion in a pale green dress. Over the dress she wears a darker green polka dot pinafore that ties in a big bow at the back.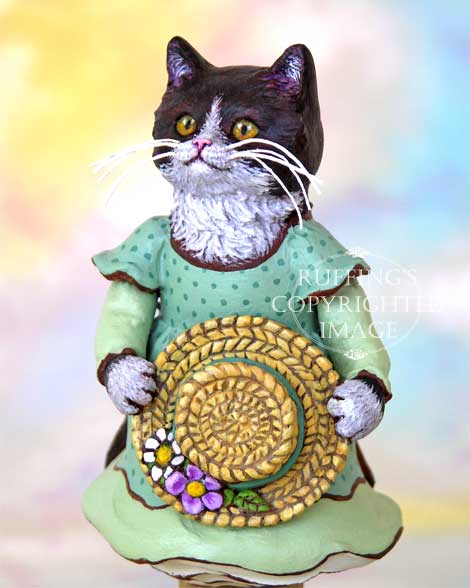 To keep the sun from freckling her little pink nose, Matilda plans to wear her best summer straw hat. It is decorated with pink and white flowers on a dark green band. Her white petticoats swirl about below her hemline. She will be a much admired guest.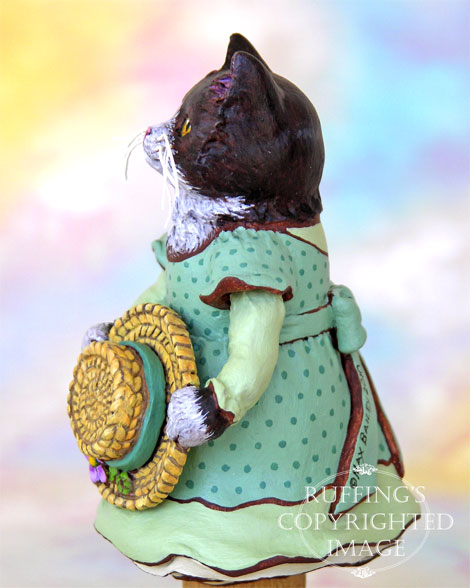 Matilda is an original one-of-a-kind work of art, and she is made for display only. No molds are ever used in my work. She and her straw hat are hand sculpted from paperclay, and entirely hand painted with acrylic paints. Her whiskers are made from stiffened cotton thread.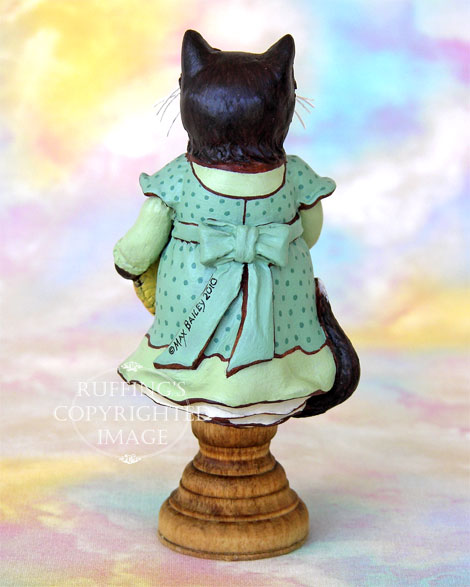 Matilda is signed and dated, and sealed with matte varnish for protection and preservation. She rests firmly on a turned wooden base that is stained and sealed in golden oak.
Matilda is an itty bitty kitty. She stands only 4 ½ inches tall.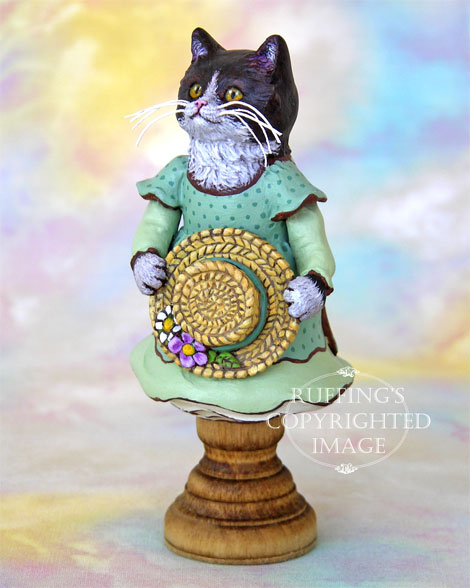 Update: Matilda has already been adopted. Thank you!