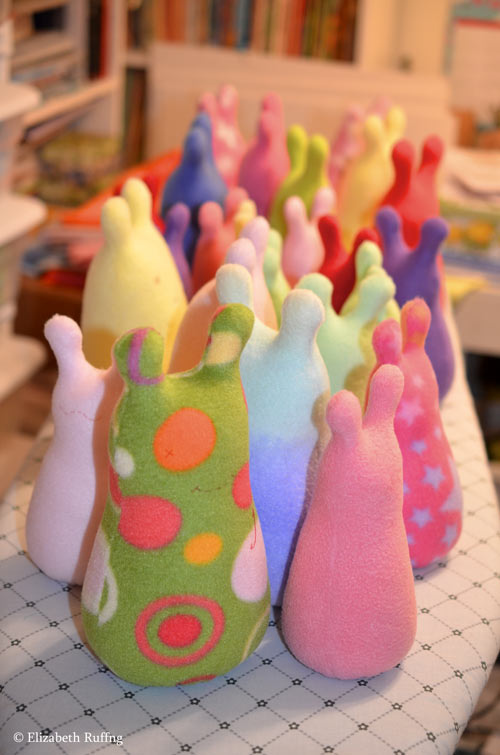 This is what I'm up to this week.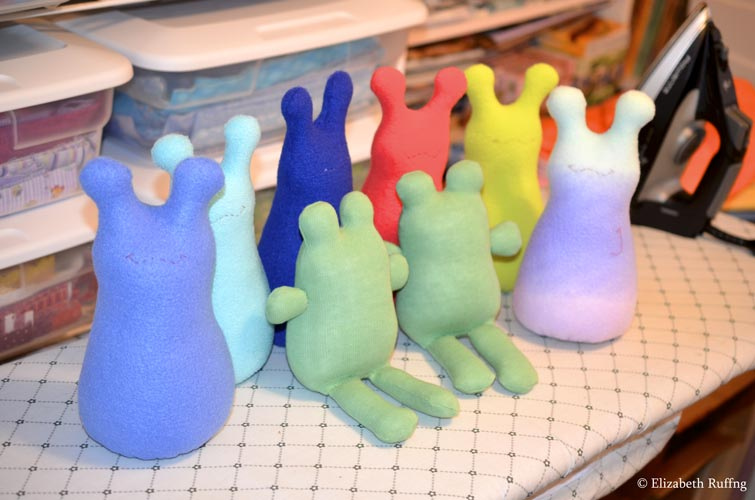 I'd been feeling rundown, and it was nice to sit and watch movies while stuffing toys. I've got some Hug Me Slugs, Hug Me Bugs, Hug Me Toads, and a Hug Me Kitten in that mix.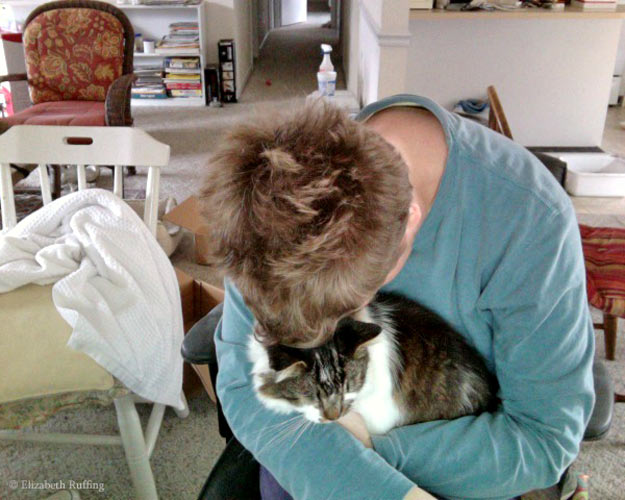 I took at least one day where I mostly rested. Gray days are nice for that.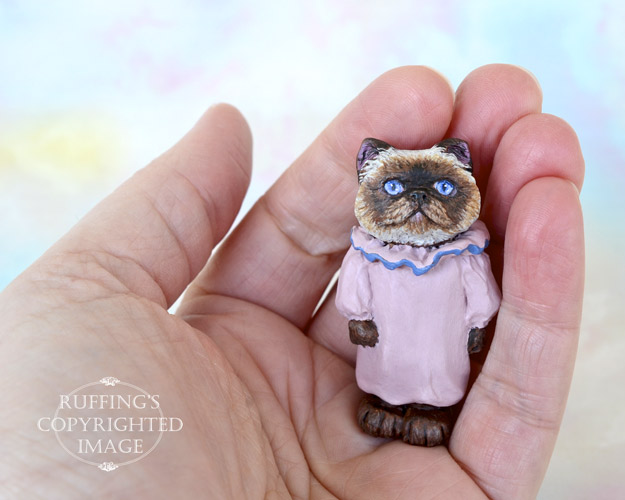 We just posted a new original cat art doll entry on our Ruffing's site. Marjorie is up on our Ruffing's blog with more photos. She a miniature Himalayan kitten art doll by Max Bailey. She comes with a cradle so she can nap too.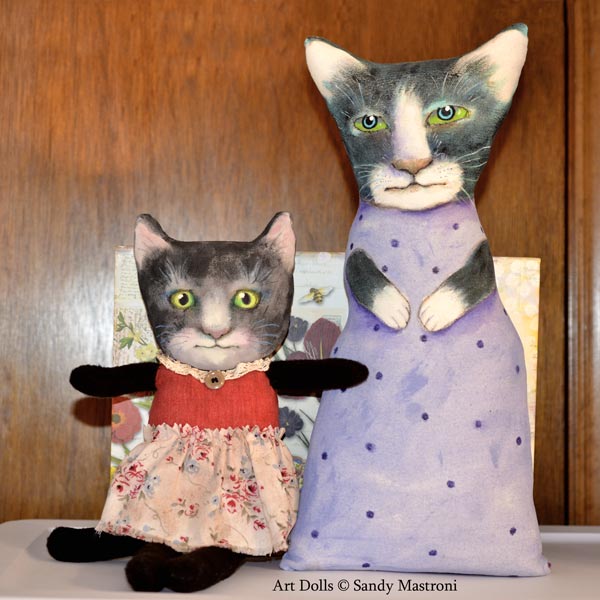 These are original cat art dolls by Sandy Mastroni. I got the one on the left this year for Valentine's Day, and the one of the right last year. I think I will name the new one Babette. I named last year's addition Nanette. I ate so much chocolate this time around.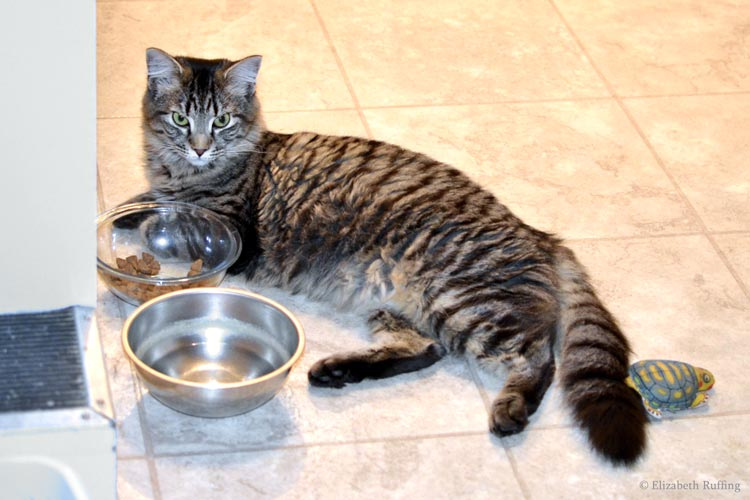 This is Bertie. She eats everything she can get her paws on. She's getting so big. She was just eating while lying down, when I took this photo. She likes to experiment with various ways to eat. Sometimes she picks food up with her paw and puts it in her mouth, like a person.
I finally learned how to use the video on my camera, and took some of the kittens. Too big to post here, but I'm glad I finally tried it. It should be fun catching them at play.