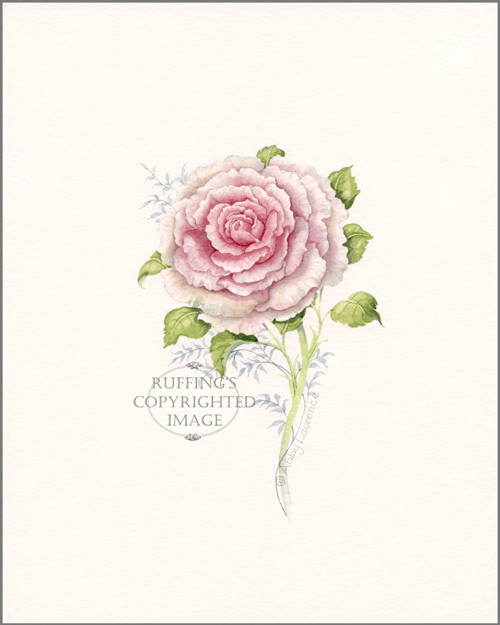 We have some beautiful original, one-of-a-kind watercolor paintings of flowers by artist Abby Laurence, over in our Etsy art shop.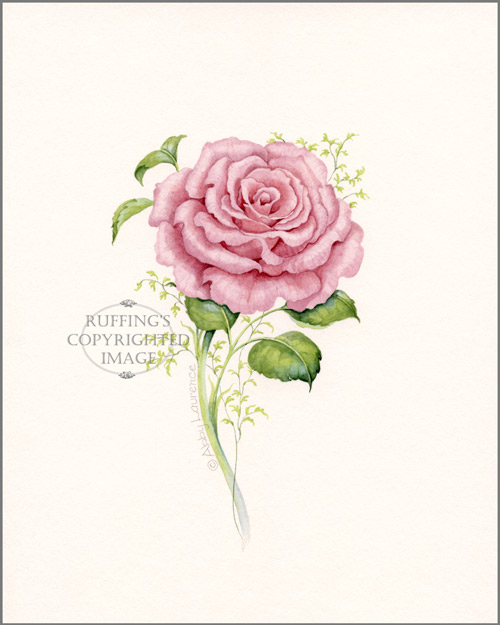 We have pink roses, a pink and a blue iris, purple and mauve pansies, and pink cosmos flowers.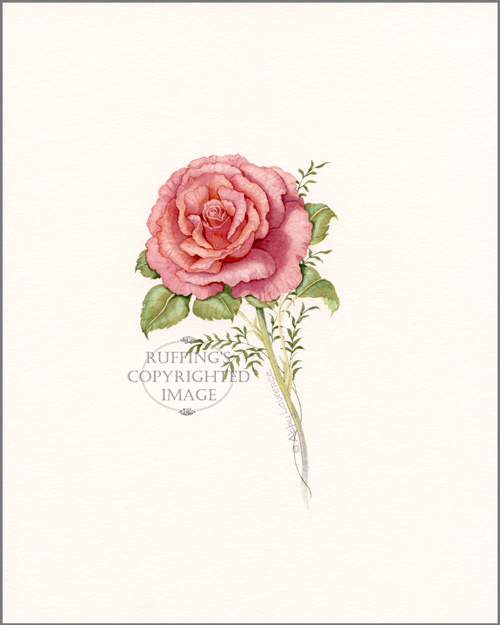 These botanical florals are hand painted on archival, acid-free art board and are hand signed by the artist.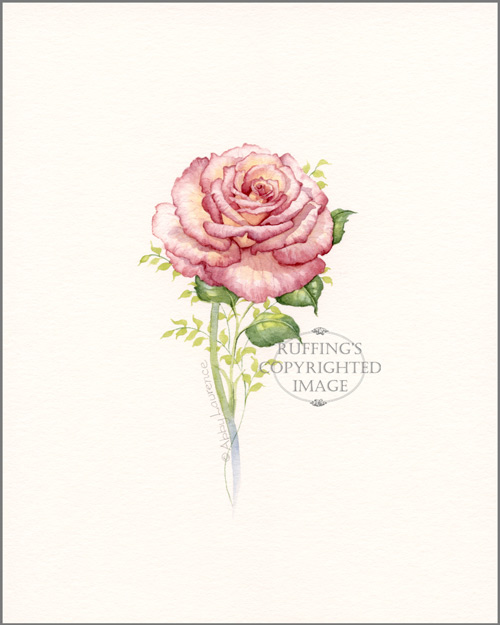 The flowers float on 8 x 10 inch ivory backgrounds. These are original watercolor paintings, not a reproductions.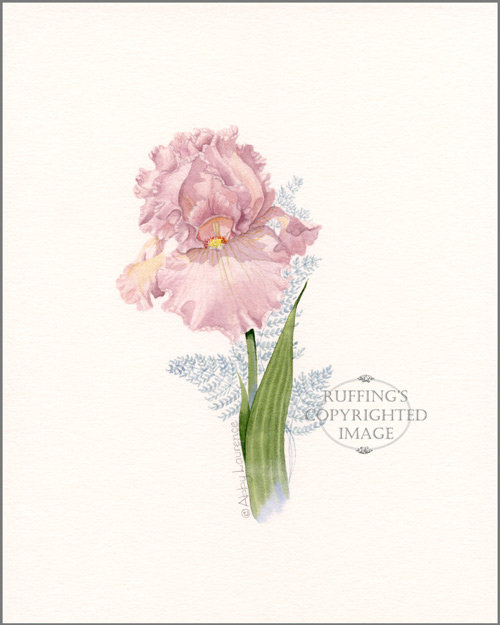 Abby Laurence has had a lifelong love of flowers and considers the garden to be the most infinitely beautiful and inspiring place to be.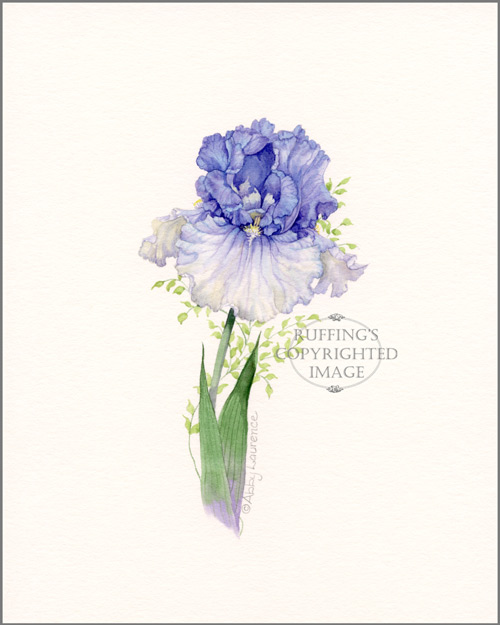 She loves to capture the delicate color and exquisite detail found in flowers, or in the faces of kittens, another of her favorite subjects.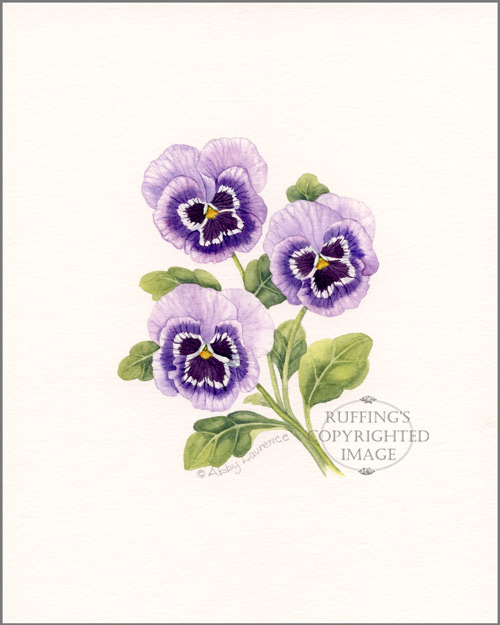 Abby's flower paintings have been licensed for prints that have been published and distributed worldwide through a publishing house.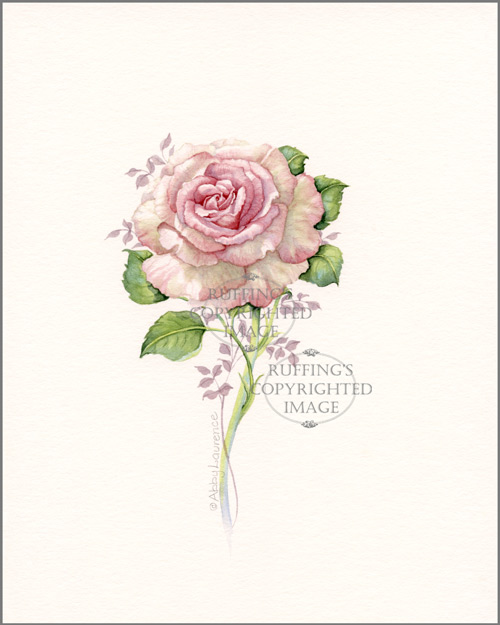 Her floral, cat, and kitten paintings have also been licensed to Candamar Designs, Janlynn, and JCA for needlework kits.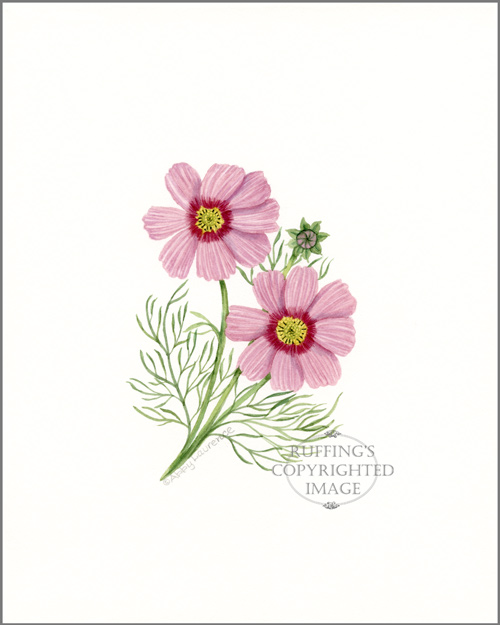 These are copyrighted original works of art, all rights reserved by the artist.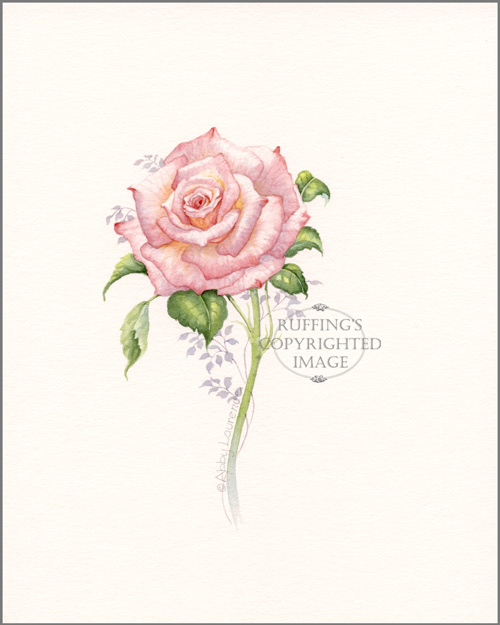 Please visit our Ruffing's Etsy art shop for more original works of art, art prints, and art dolls.