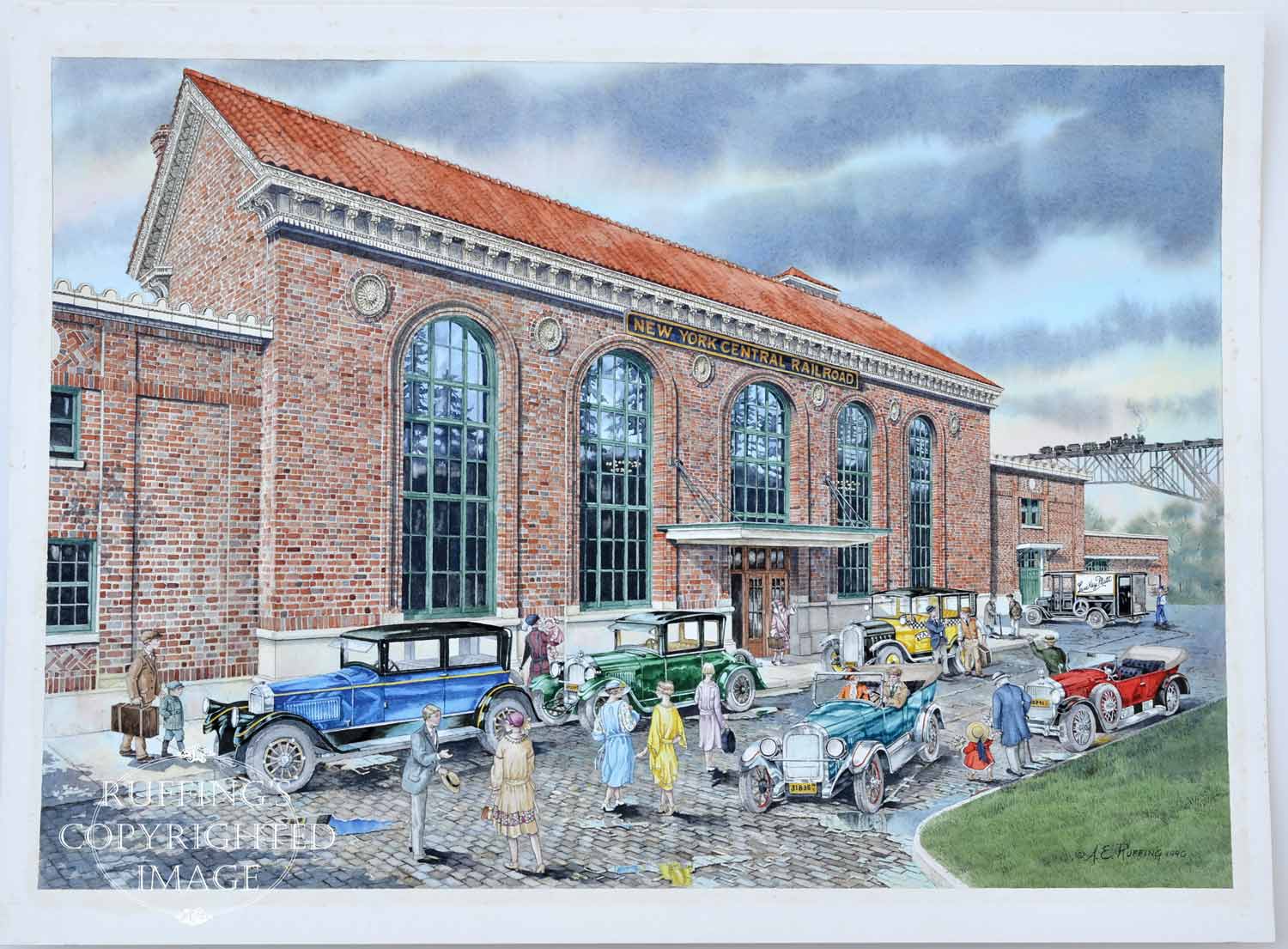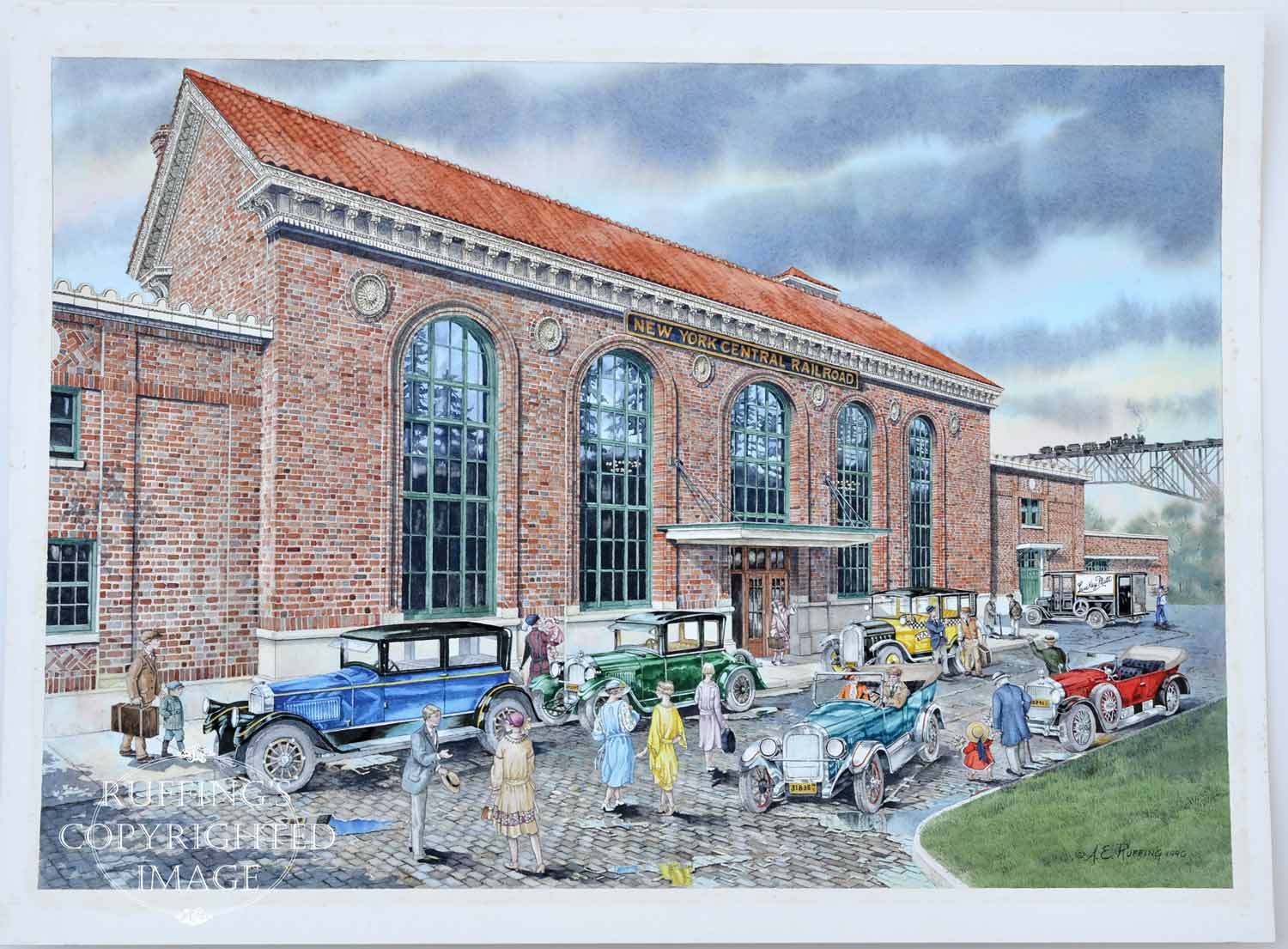 These are the original watercolor historical paintings that were done by artist A E Ruffing of the Poughkeepsie, NY Train Station and Main Street in Poughkeepise, NY.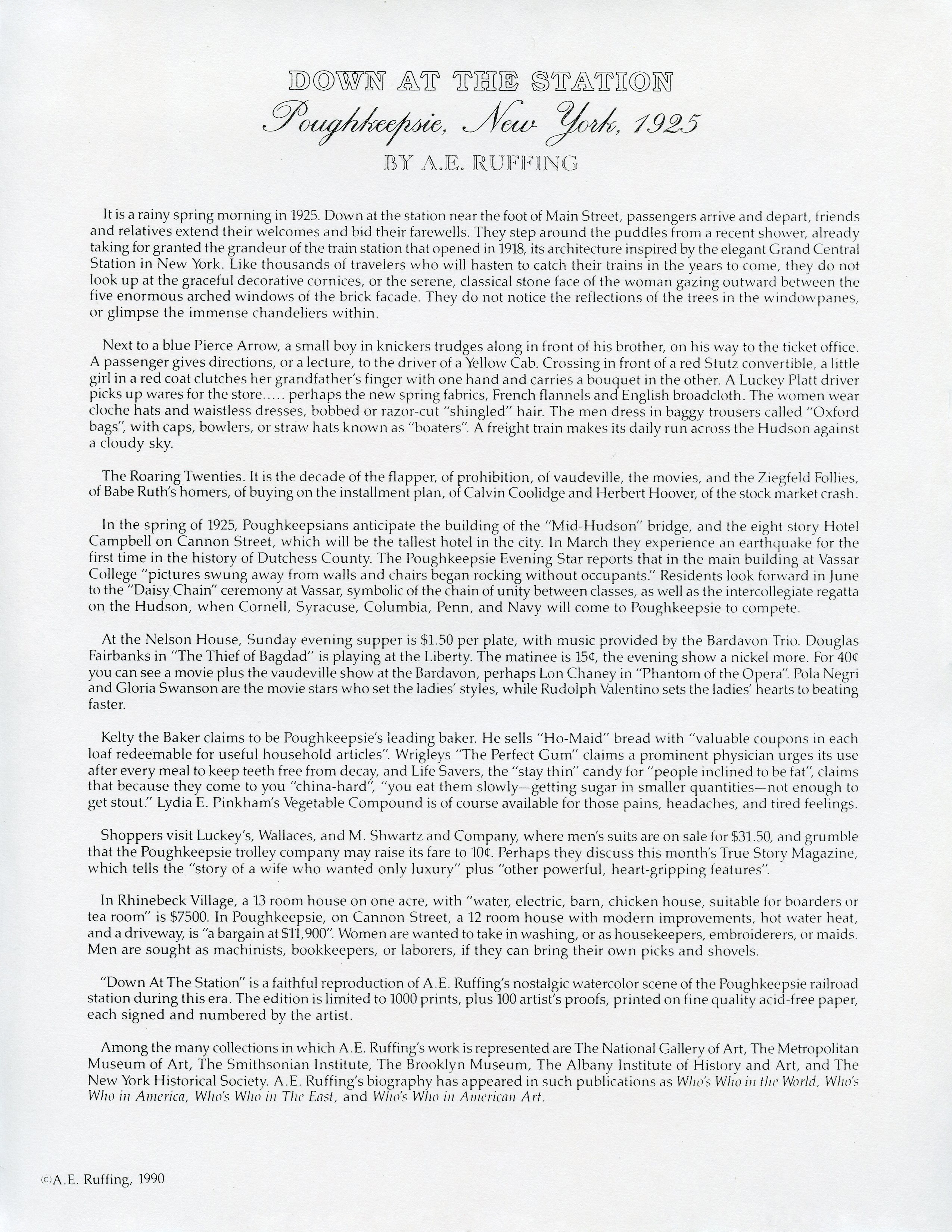 "Down at the Station" is set in the 1920's, and depicts a scene at the Poughkeepsie, NY Train Station.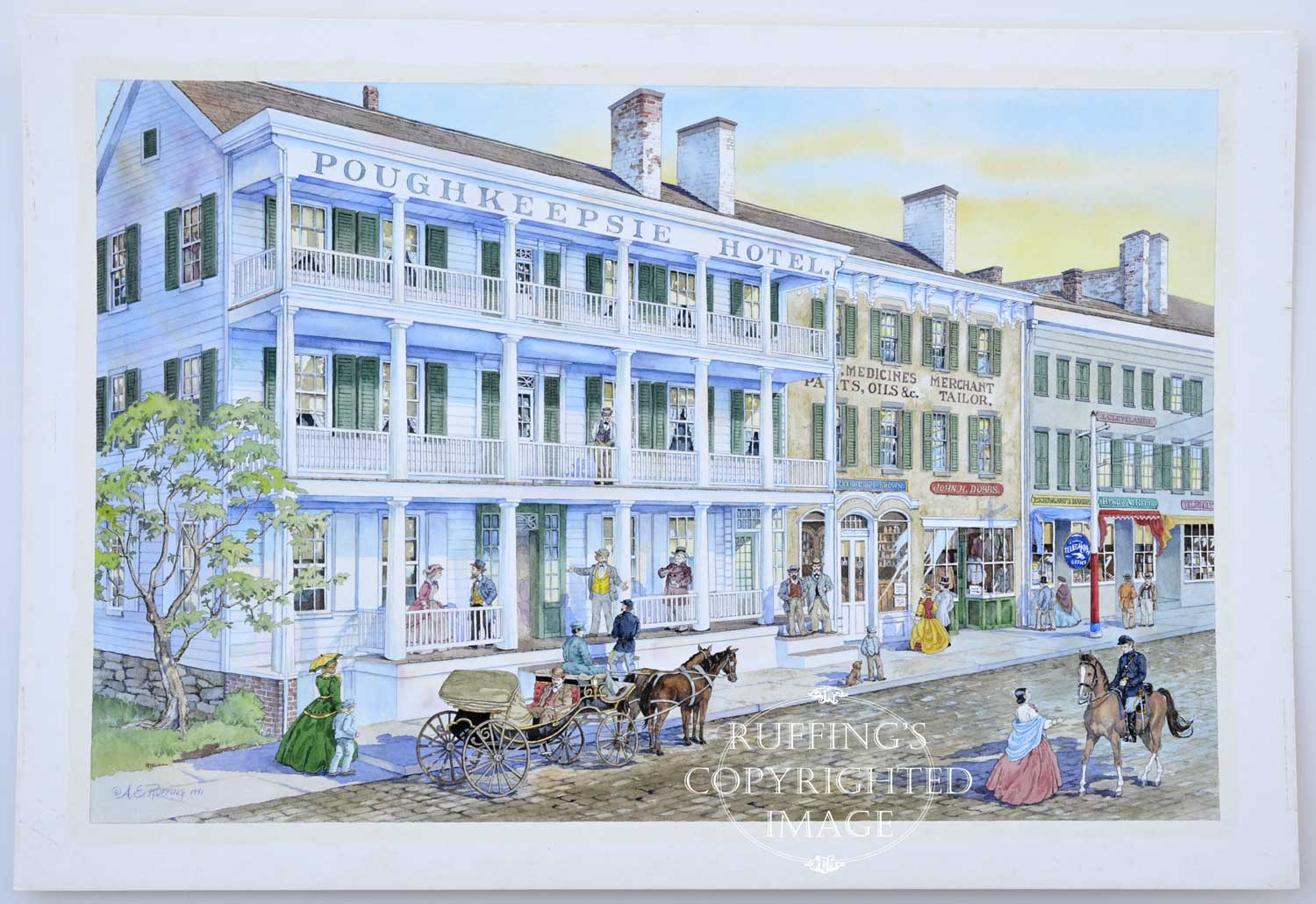 "A Soldier's Farewell" and "Miss Doughty's Latest Creation" are both set in the Civil War era on Main Street in Poughkeepsie, NY.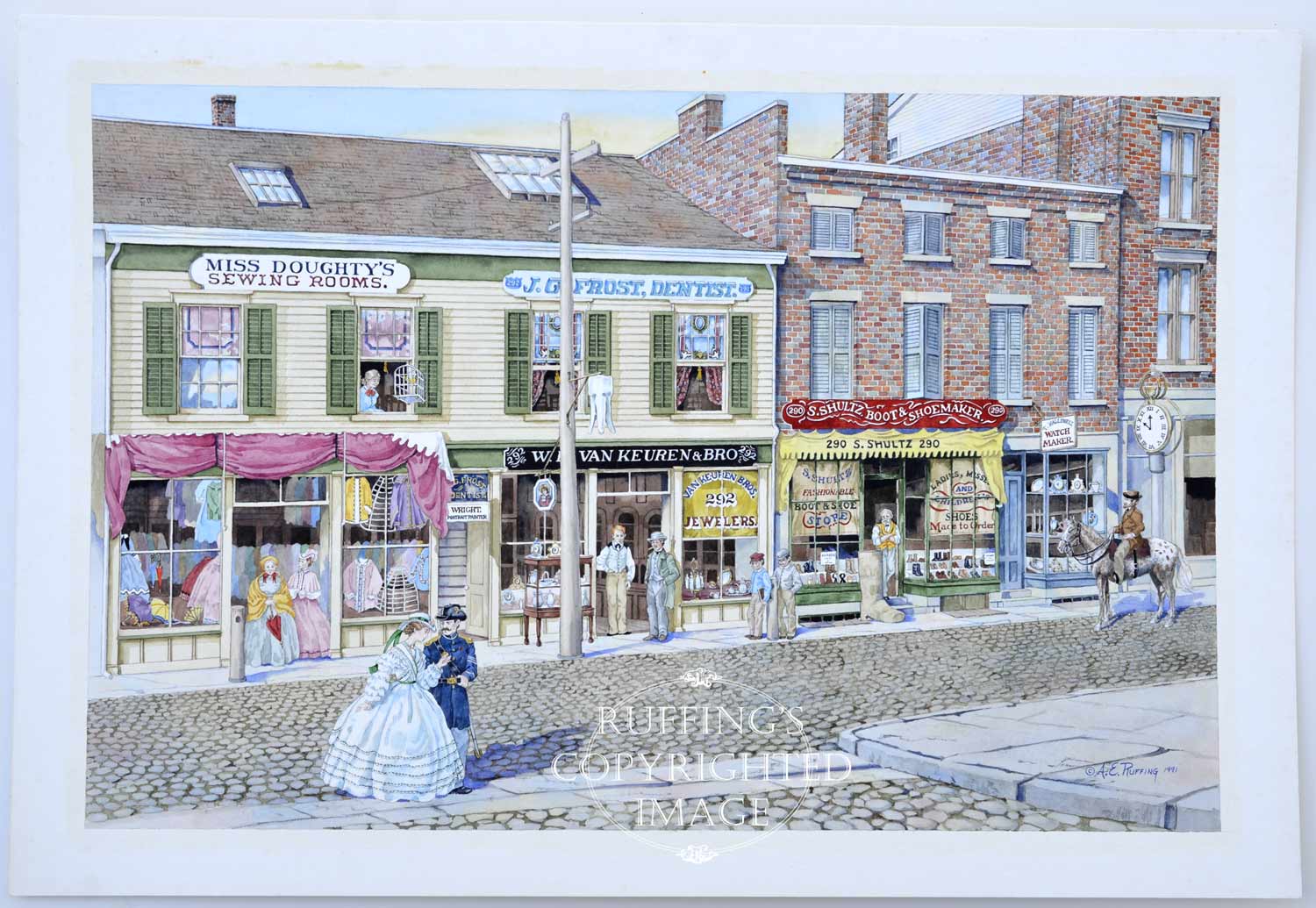 They were each made into signed limited edition prints of 1000, which have since sold out.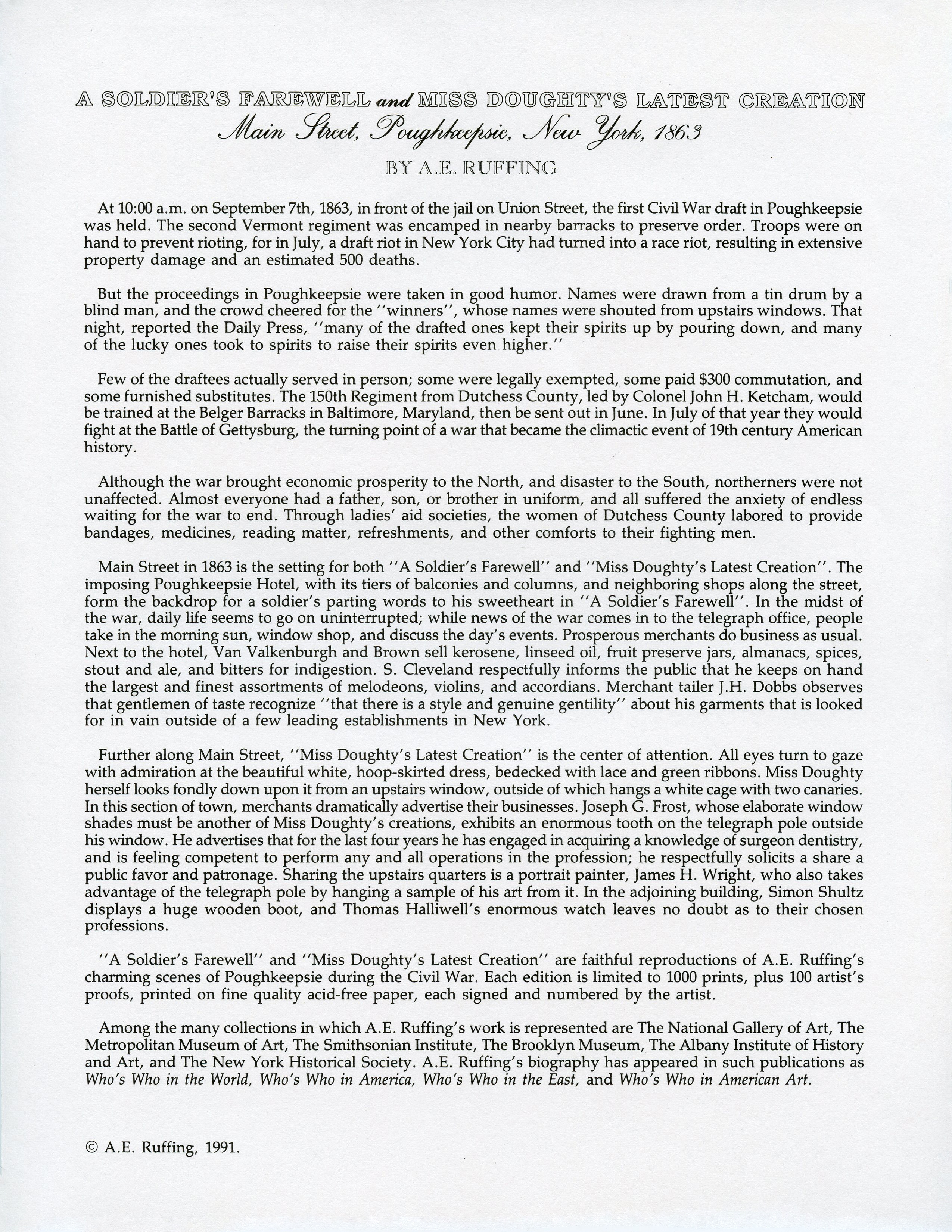 These are the stories that accompanied the prints, along with the artist's biography. Please click on the images to make them larger.