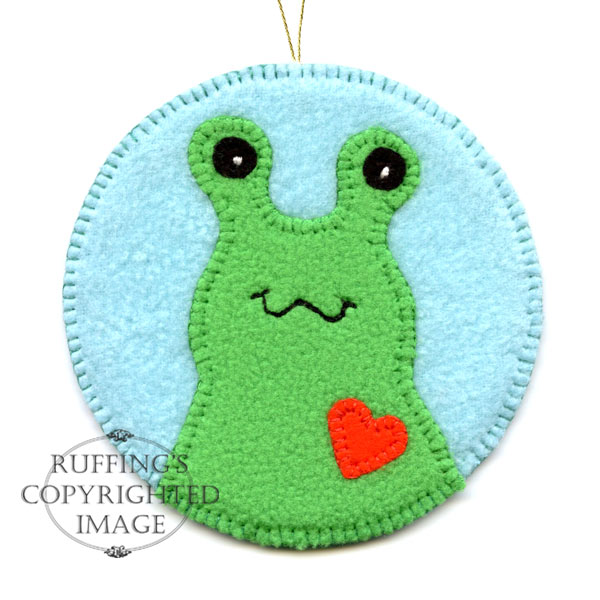 I realized yesterday that I forgot to show you the ornaments I made. I had wanted to try this for some time now. I took fleece and embroidered these by hand, with a blanket stitch.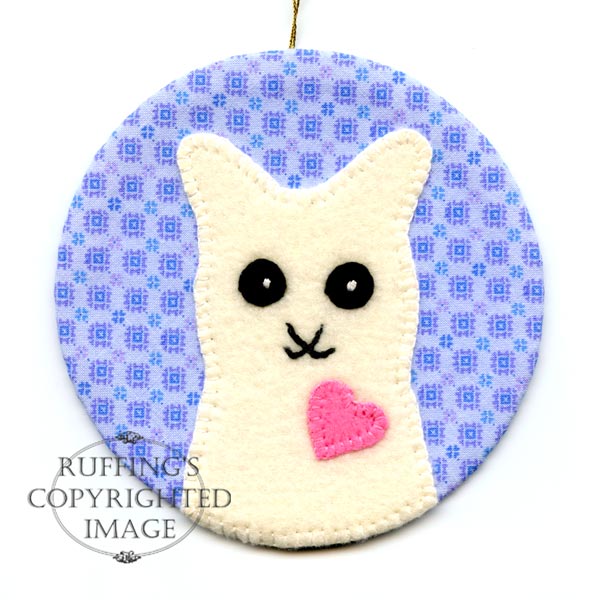 The Hug Me Slug front is all fleece, and the Hug Me Kitten is fleece on quilting cotton.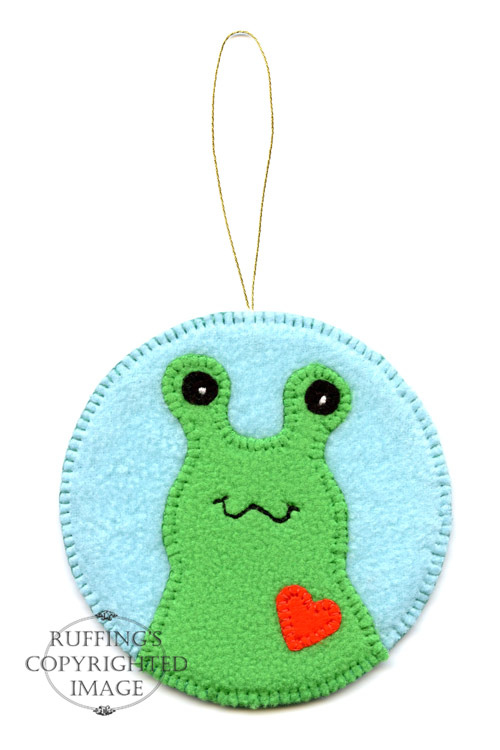 They are the size of a CD, 4 3/4 inches across, and circular. I reinforced them with thick stabilizer in the middle, and stitched them closed, all by hand.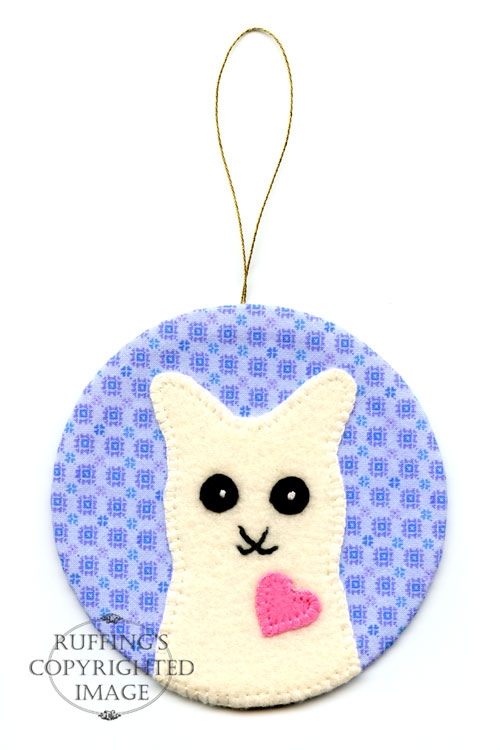 I added some gold yarn to make them easy to hang. They could go on a Christmas tree, or on a wall, or even in an office cubicle.
These they come with personalized hang tags.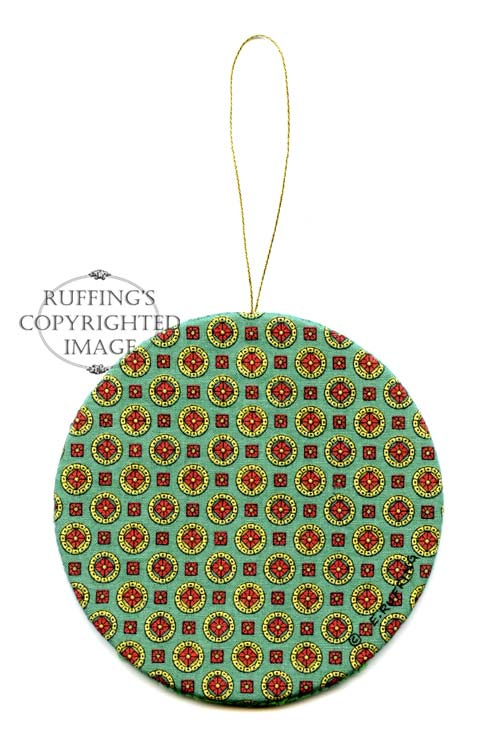 I will be posting my new handmade creations in our Ruffing's shop.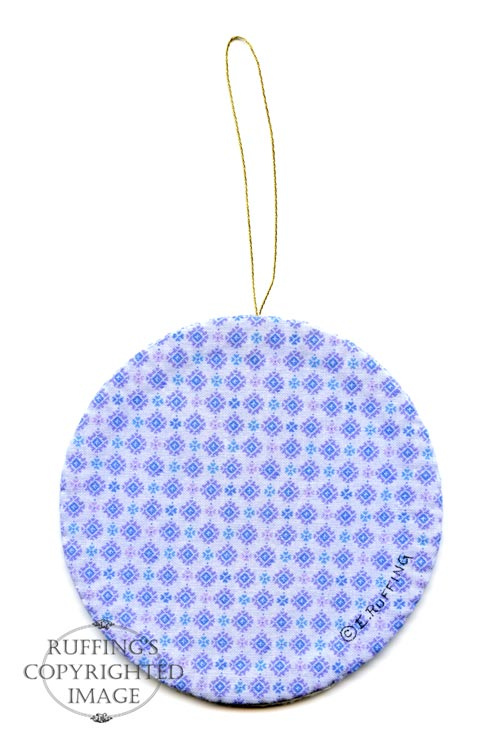 I made a decision today that gave me a great deal of relief. I decided to focus on making ready-made toys for the holiday season, and not focus on custom toys. People tend to order all at once, during the first two weeks of December, and I can never predict what anyone would like. So, I end up feeling unable to prepare, which makes me feel anxious. I don't like to let anyone down, and I can never guess what anyone will want. Plus, sometimes I get orders for a dozen or so custom toys at once, and I just can't do them as quickly as they might be needed.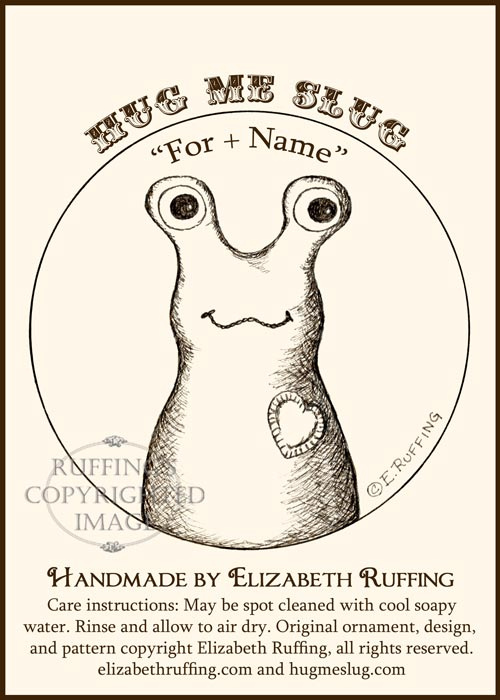 This way, I can make whatever suits my fancy, still have personalized hang tags for the toys, and hopefully have more for people to choose from. And I won't feel like I don't know which way to go. Already I feel so much less stress than I have been feeling.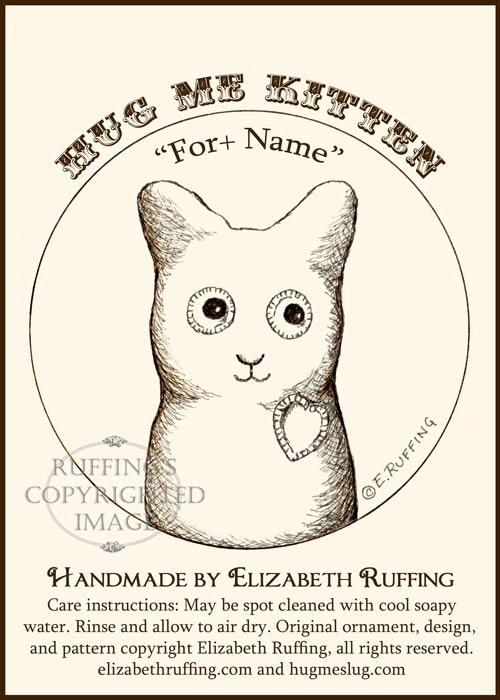 I'm sure I will do some custom toys, when asked, but I'm going to be switching out most of my custom listings with ready-made listings. I want to be able to feel organized when December comes around, and I don't want people to have to wait when I'm sure they will be anxious to have their gifts ready for giving as soon as possible.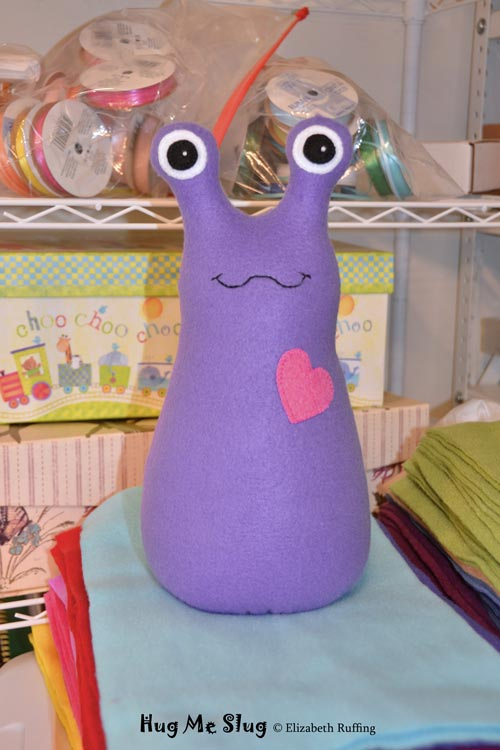 This is one of my custom 12-inch Hug Me Slugs that went to his new home recently. I am looking forward to making and putting up some more new toys soon.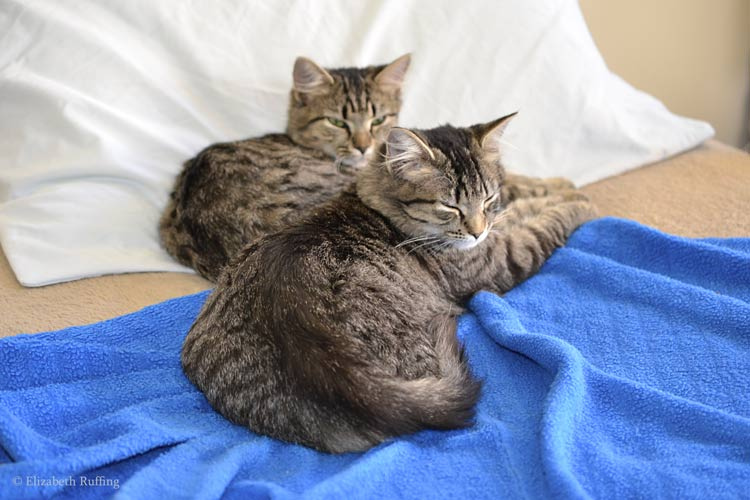 The kittens have been enjoying trying out new lounging places, and they have both discovered that they love napping on beds. Fuzzy blankets and bathrobes are good too.