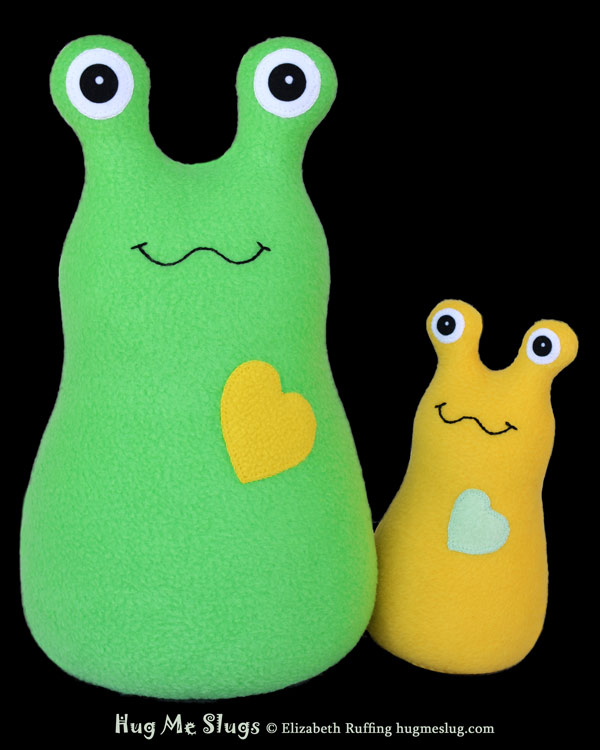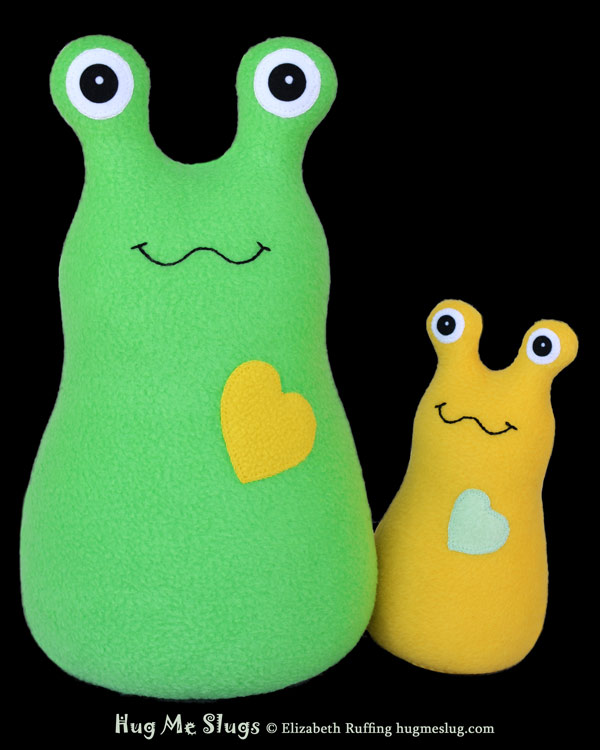 Guess who was featured in the Brown Alumni Magazine Holiday Gift Guide for 2017? My Hug Me Slugs! I submitted them to Brown Alumni Magazine for their annual holiday gift guide on almost the last day for submissions, and was surprised when Kerry Lachmann, who is in charge of the magazine's annual holiday guide, wrote back in little more than an hour, accepting them and asking me to send them along to Providence, RI. She said, "The slugs are absolutely adorable! Can't wait to see ('meet') them." 🙂 Thank you, Kerry! I was very excited, and I think the slugs were too.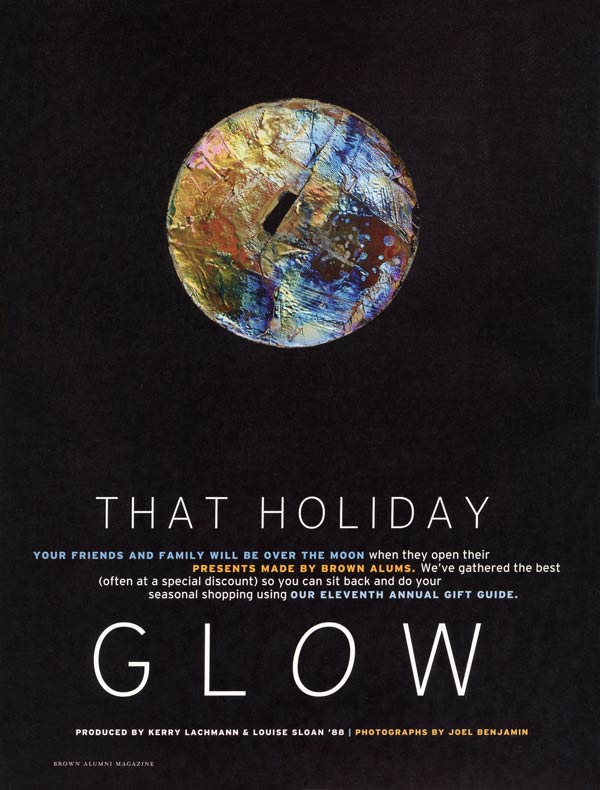 I mailed them to off to Brown University, and when they arrived, I got another message from Kerry, saying, "They have arrived and they are adorable!!! I took them around the office and introduced them to the staff (-: So sweet. Thanks!" The slugs must have been eating up all that attention. They have to compete with the cats and the bunny around here.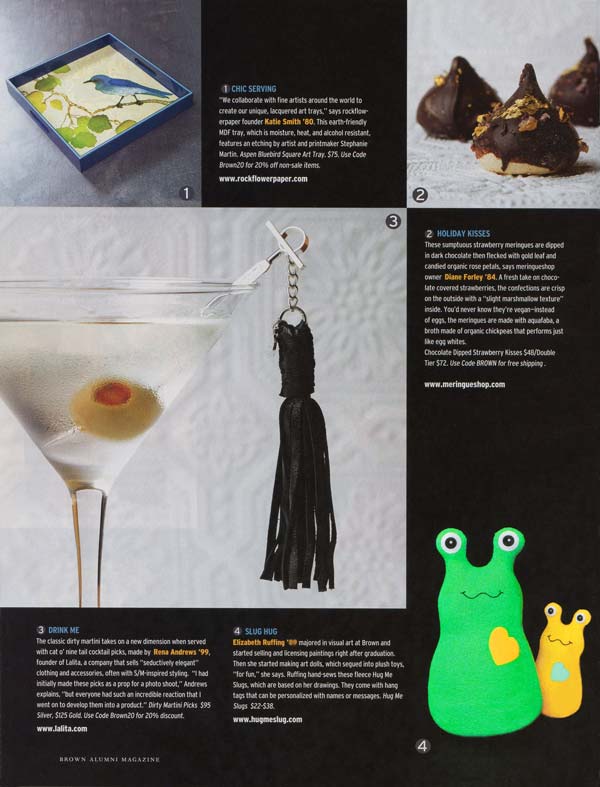 This week, the print issue of the 2017 December/November Brown Alumni Magazine arrived, and there they were, peeking out from the page. They are back home now, and in my Etsy toy shop, waiting to be adopted. Update: I will now be posting my new toys on our own website, in our Ruffing's shop.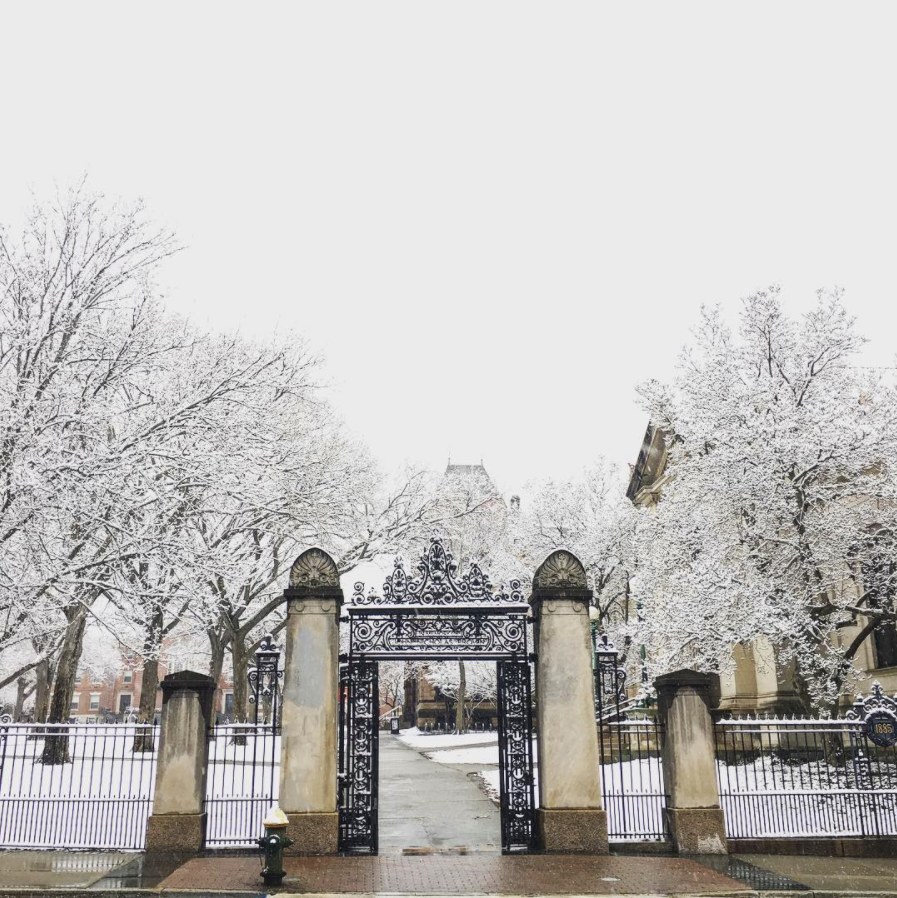 Here are some wintry photos of the Brown University campus. I walked through these gates every day my first year there, on my way across campus to go get my mail, or head to class.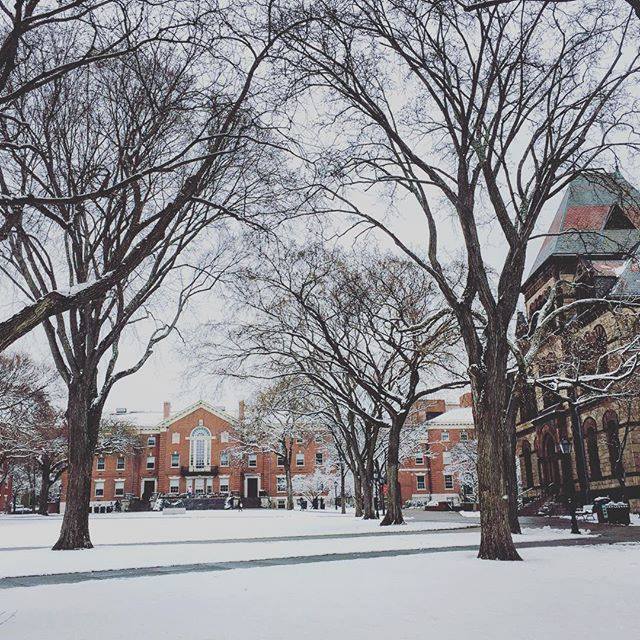 This is the main campus. In the warmer weather, it is covered in students.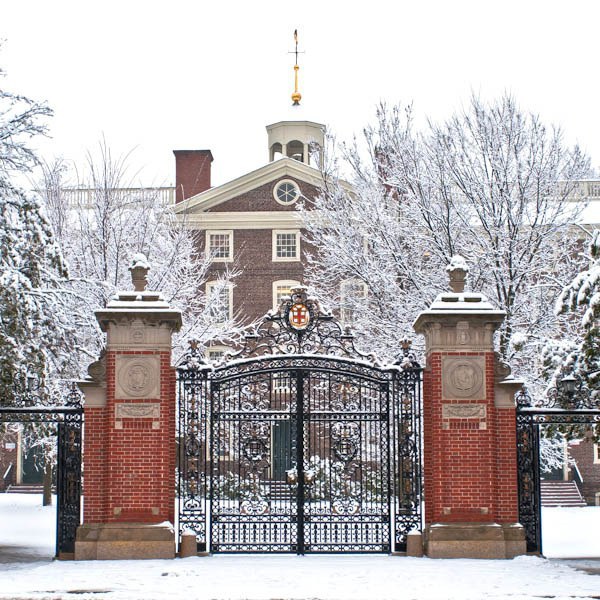 These are the Van Wickle Gates. It is customary for first-year students to walk through them when starting at Brown, and then again when graduating. I participated in neither march through the gates, I have to say. I was a transfer student from Yale, and I went home before graduation!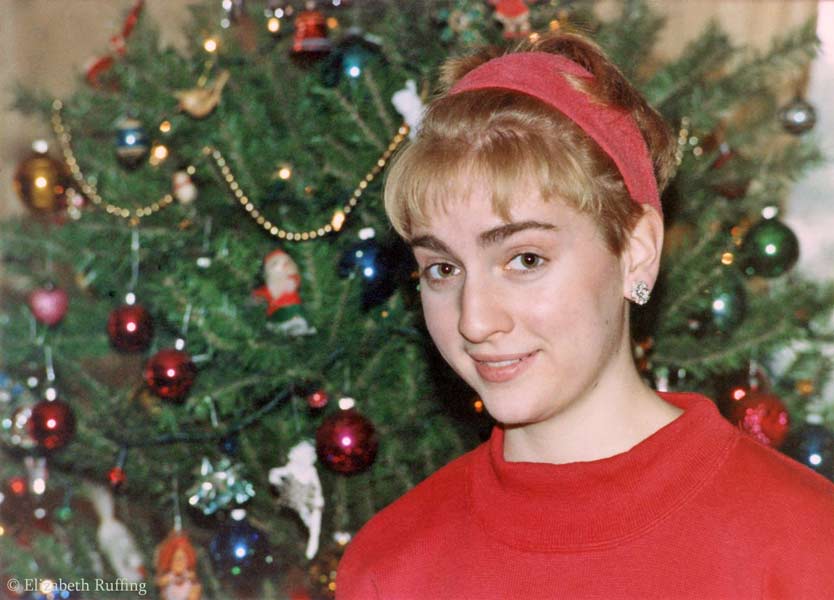 Here I am home on Christmas break from Brown. I think I had just turned twenty-one here. I was wearing a headband that only just fell apart a few weeks ago, and is lying on the chair next to me as I write this. My mom was always trying to get me to take that thing off. Ha. It does look silly.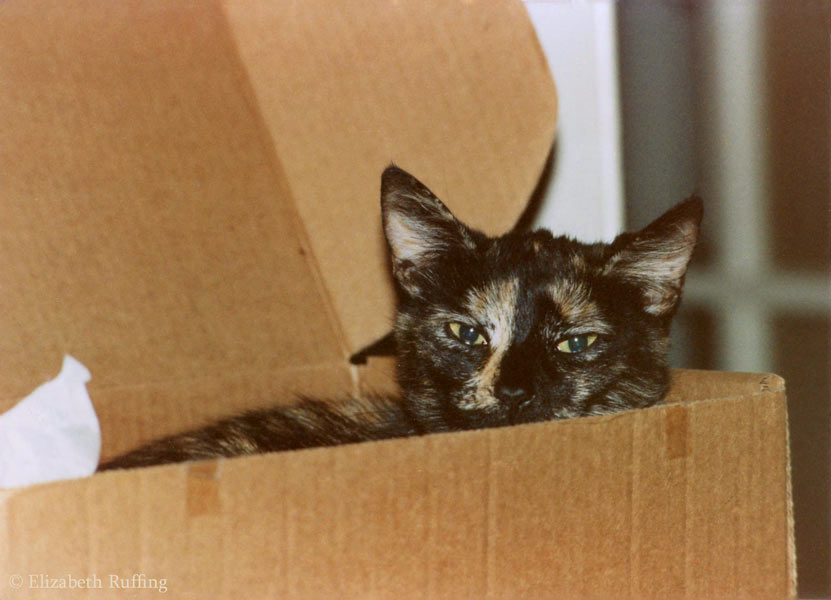 I came home with a cat from Brown. Her name was Tishi. She accompanied me home on Thanksgiving break, my first year there. Someone had dropped her inside the gate around my dorm, and she was yelling at the basement window. I fed her turkey strips from the salad bar, which I sneaked out of the dining hall, until I was able to get some cat food. She stayed at home with my very tolerant parents who cared for her while I was away at school. I missed her, but she was safer there. Brown doesn't allow pets in dorms. You aren't supposed to steal turkey from the salad bar either, no matter how much your cat you aren't supposed to have in your room likes it.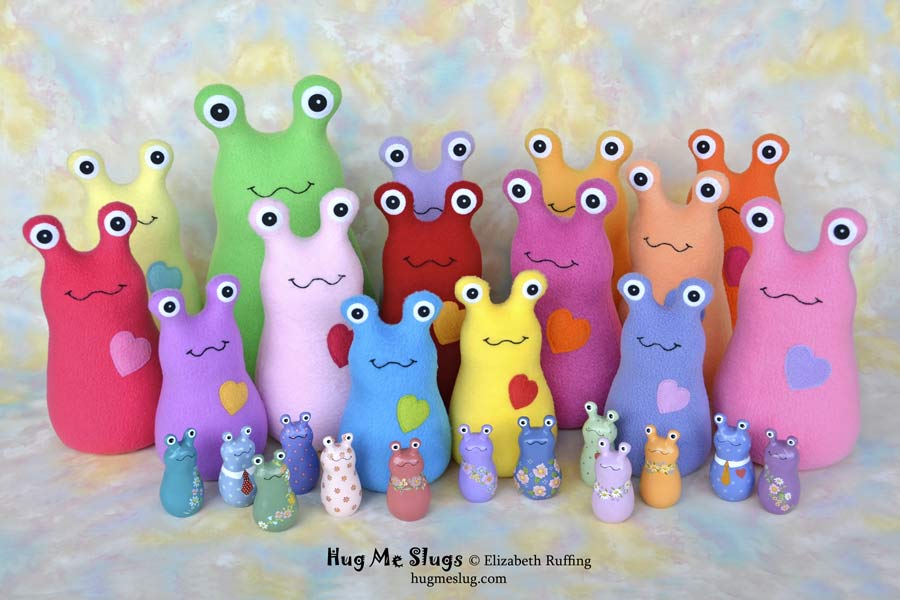 Fortunately, they do allow Hug Me Slugs there. I have a bunch more I have been working on and posting in our Ruffing's shop.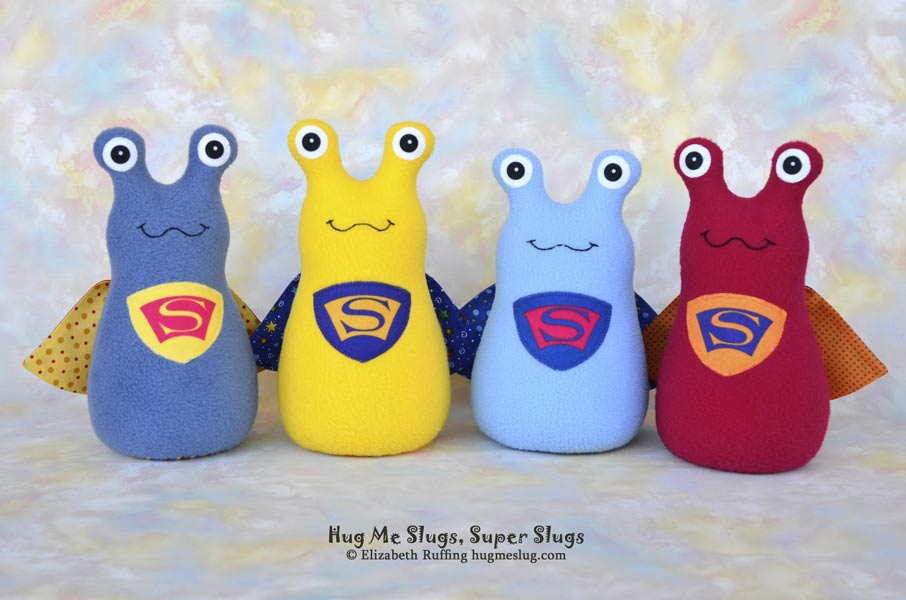 I have Super Slugs,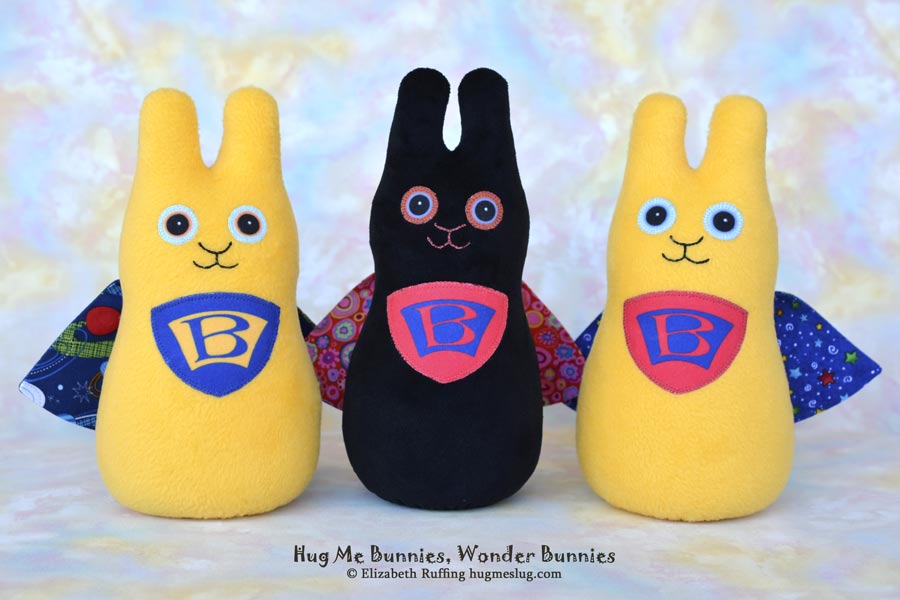 and Wonder Bunnies,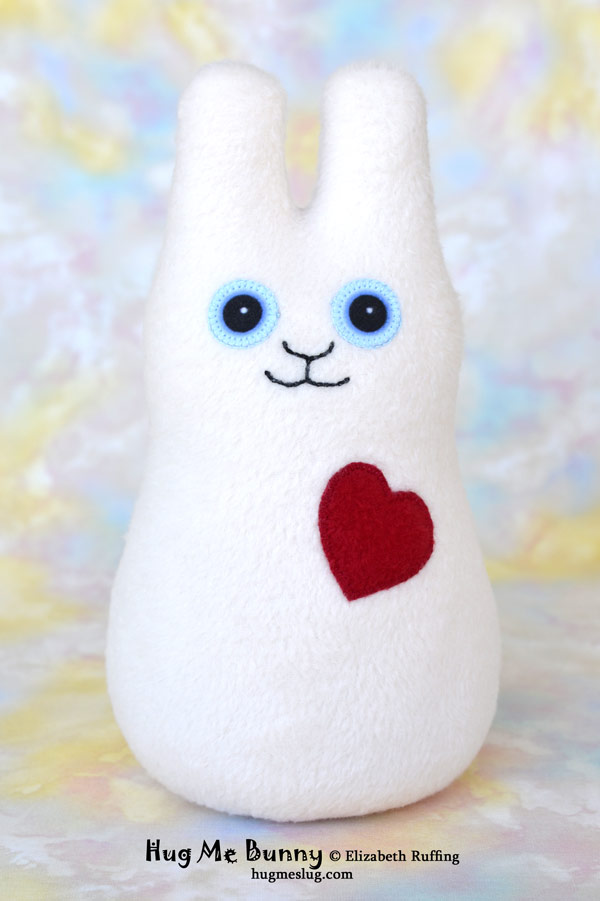 Hug Me Bunnies,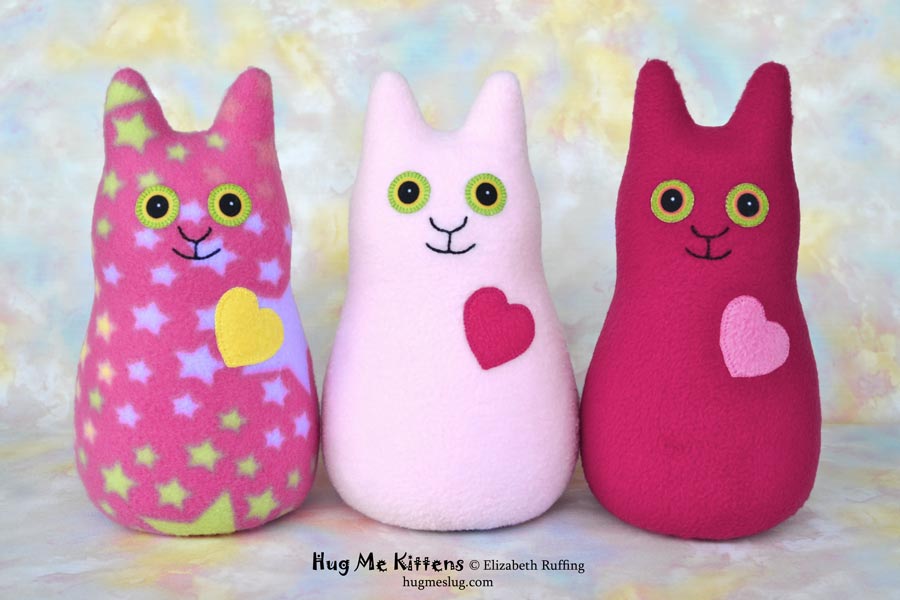 and Hug Me Kittens.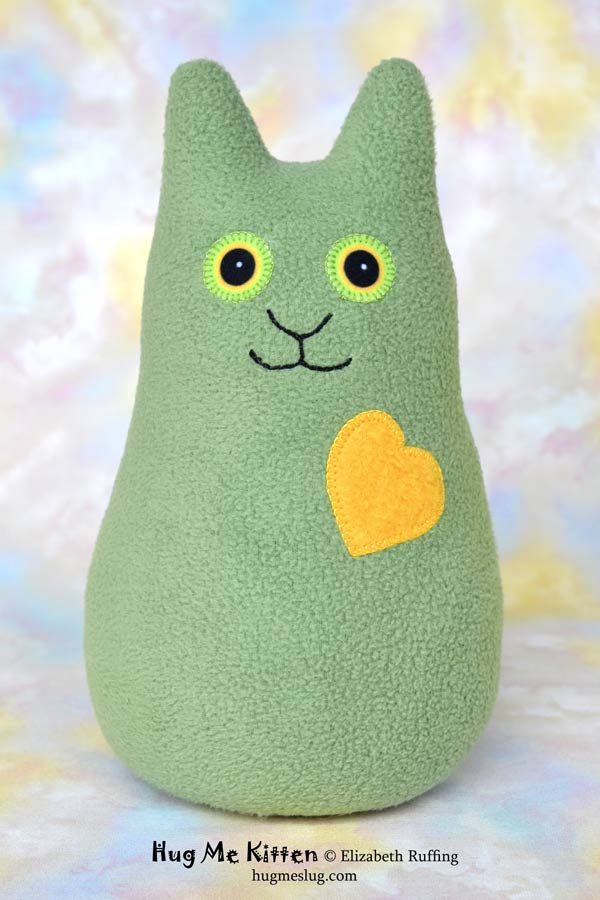 People have asked for little slugs, smaller than I can sew, and now I have slug figurines,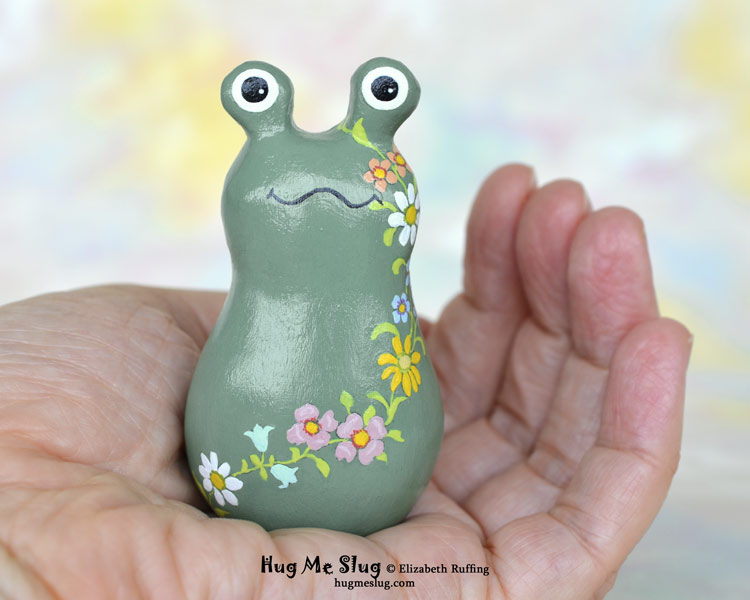 and bunny rabbit figurines,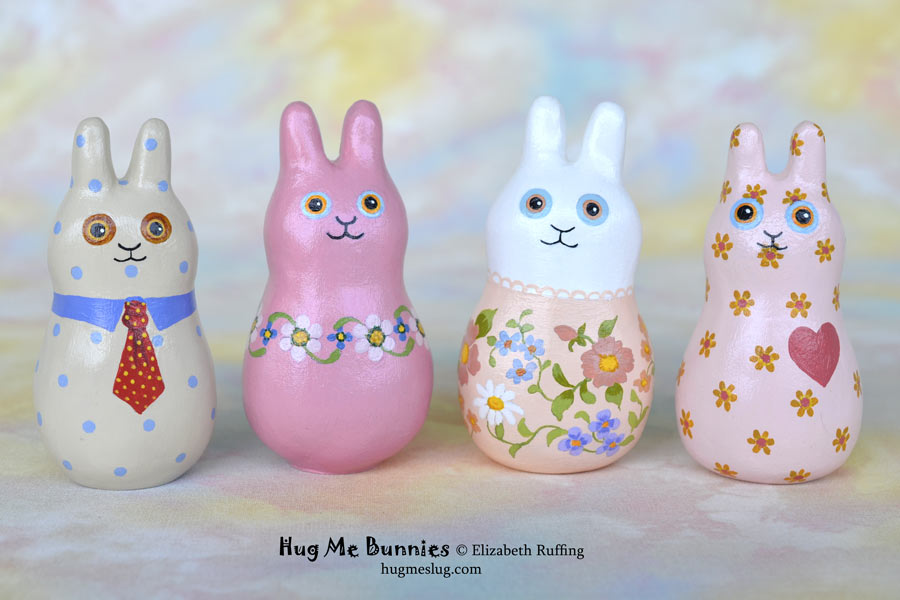 and kitty cat figurines too.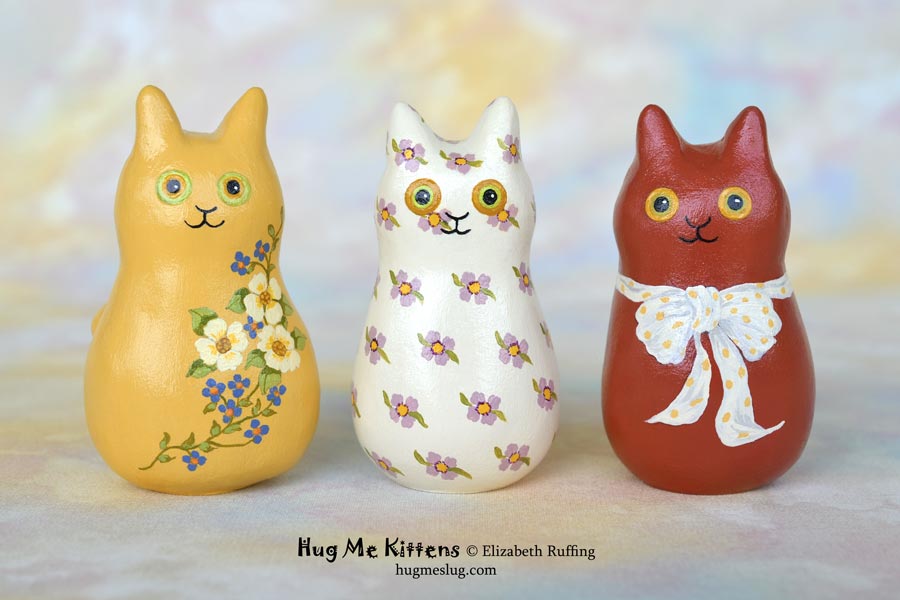 I will try to post more photos of my toys in more posts. Sorry to have been missing all year. We lost my dad last Christmas Eve. Last year, we were busy caring for him, and this year, adjusting to his not being with us.
Sending love your way and wishing you all a lovely holiday season.