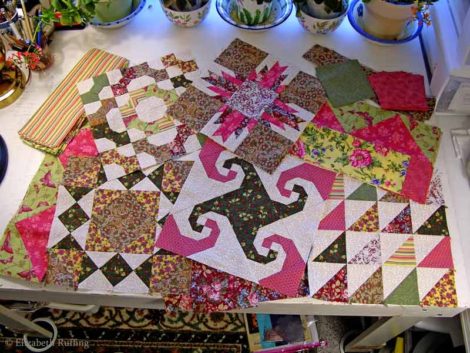 Sometimes I like to sit and sew by hand. It's relaxing and meditative. I know that is why so many people like hand quilting. This is a hodgepodge of quilt blocks from Lori Mann's quilt class. She volunteered to teach a group of us, and her patterns and instructions have been great. (Thanks, Lori!) We have been meeting at her house, or in a church basement, for her demonstrations of how to make each block.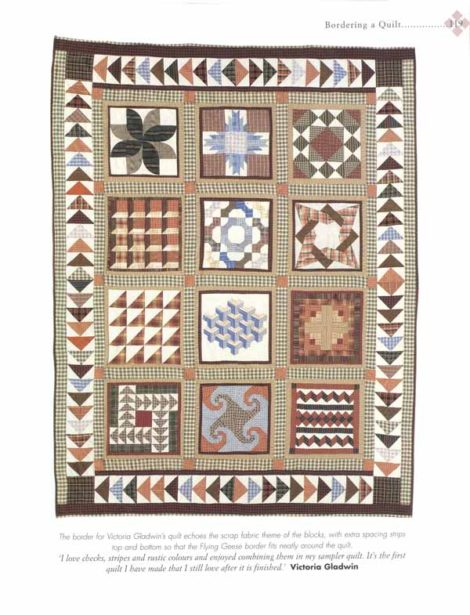 Lori used a photo of Victoria Gladwin's quilt, that is featured in the book Making Scrap Quilts To Use It Up, to make instructions for each quilt block for her class, because the book had none for that particular quilt. Lori simplified some of the blocks to save our collective sanity. Disregarding all potential threats to my own sanity, I got a copy of the book on eBay and I have been happily re-complicating the quilt blocks ever since.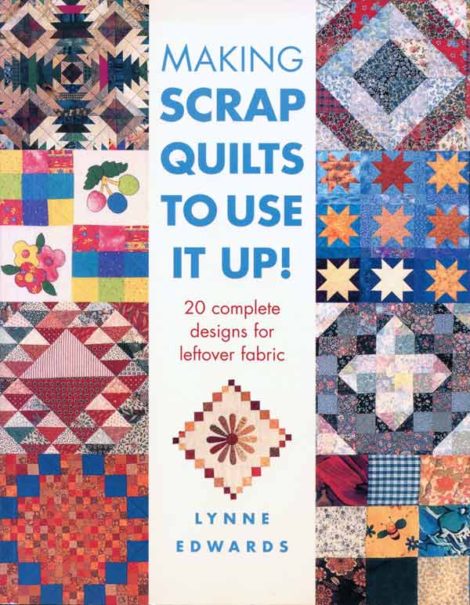 You can find a used copy of the book on eBay or on Amazon, but remember, the instructions for the quilt are not included in the book. Lori made those up for us using a program she has on her computer. I drew the designs out on paper, to size, and then I made templates for myself, on template plastic, which you can get at JoAnn's, or at Michael's, or at other craft stores, or online.
I drew the blocks on tracing paper, using a ruler, and then used rubber cement to glue them onto poster board. That isn't necessary. Tracing paper is what I had that was large enough to accommodate 12 x 12 inches. I found the poster board kept the drawing stable for me. You could draw them right onto poster board, a large piece of paper, or several pieces of paper taped together, and then make your own templates.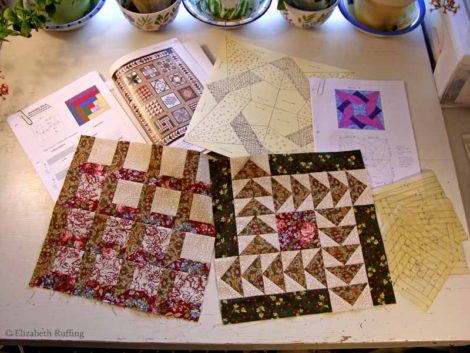 I'm only one class behind now. I even thought I'd try to get ahead. The next class is a paper-pieced block. Being convinced I couldn't match any of the seams up without drawing the whole block out to size and then cutting it apart, I started drawing, and erasing, and drawing, until the block was too complicated to be paper-pieced. This is why I am always behind. I am not happy if I don't make a thing more complicated than it has to be. My worst offense so far has been our bow tie block. Once I was done, mine had eighty individual parts that I put together to make a twelve inch square. But…it looks really nice. I'm not sorry!