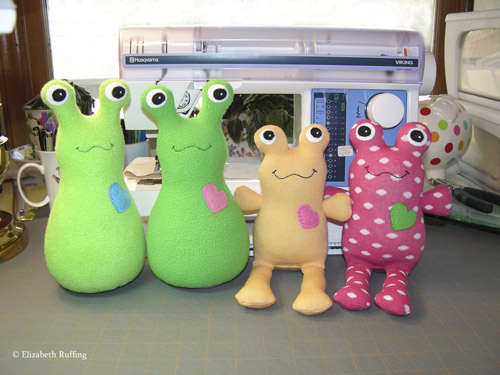 These are some of my toys that have been sent on their way to their new homes this week. I have been holed up in the house, sewing in front of the TV, watching movie after movie. Yesterday, I watched William Shatner battle tarantulas, a hearse chase a deceased lady's niece, and walls melt before the eyes of a woman with a fear of space. I hope to have some time to leave the house again soon.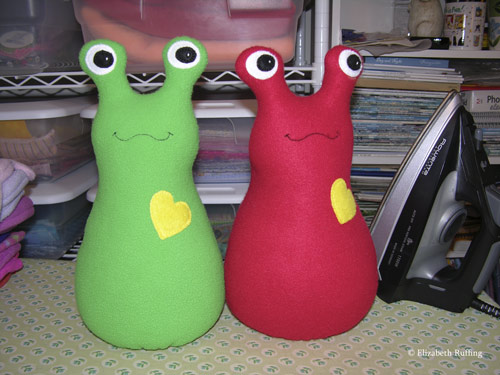 I still have a bit of an overwhelming crowd to finish and mail. Below is this morning's crowd. Some have left and others have joined, since then. I made my two-hundredth sale on Etsy last night, to one of my favorite customers. I think her family has a small army of Hug Me Slugs. She wrote to me this morning, "[Grandma] is giving the gift of slugs this year!!!" That made me smile. Update: I'll be posting my new toys on this website, in our Ruffing's shop.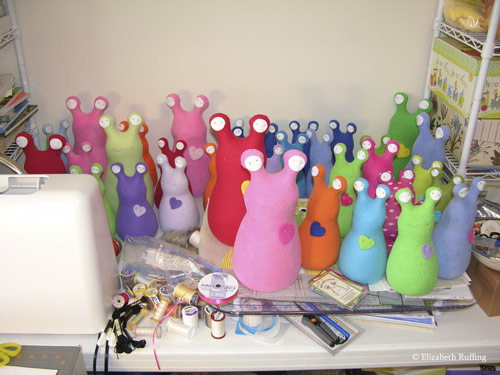 If you haven't already, please "like" our Ruffing's page on Facebook.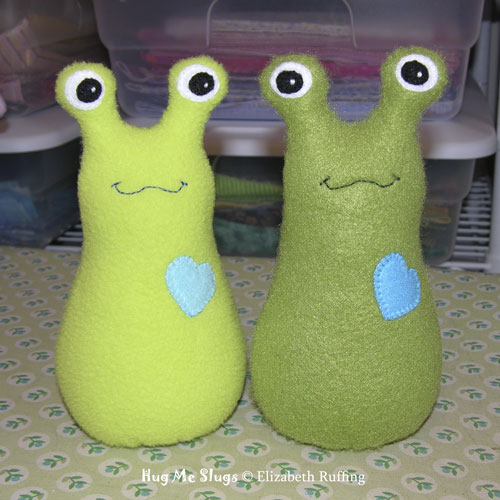 In the meantime, I'll be watching movies and sewing sewing sewing.