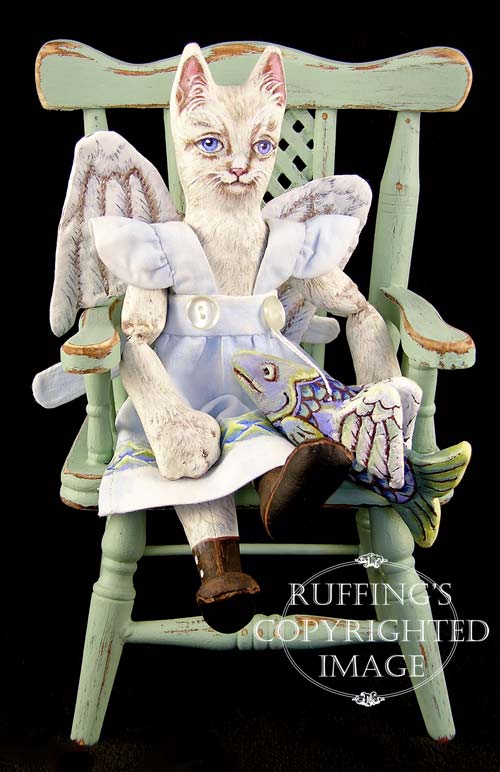 Everyone who has or ever had a cat knows that all cats are angels. With her innocent and angelic expression, this petite white cat is adorable.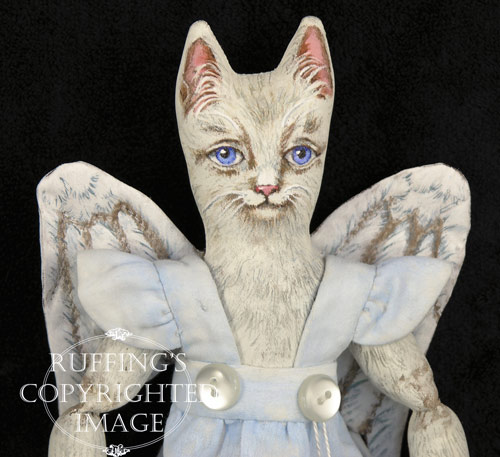 She's only 8 and 1/2 inches tall from ear to toe. She can sit on a chair (chair not included) or she can sit by herself. Her cute little curled tail will support her back in a sitting position, and her small size allows her to sit prettily in your favorite curio cabinet, or nestle in anywhere among your favorite collectibles. Sitting, she's only 4 and 3/4 inches tall.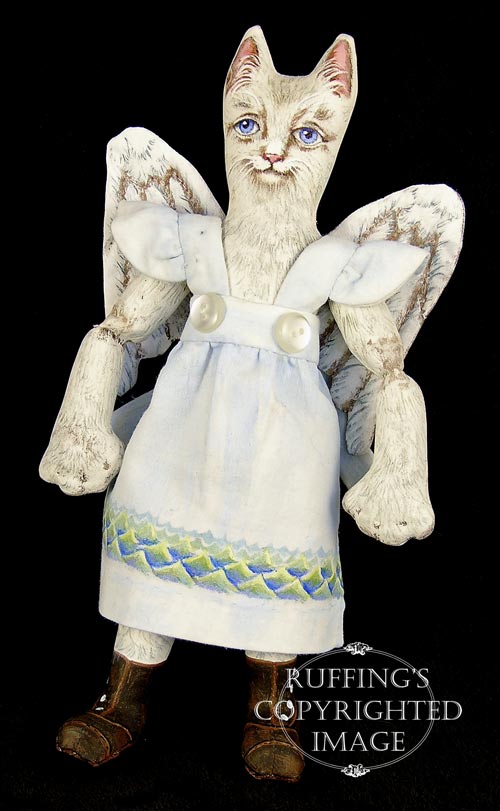 Her quilted wings have been attached separately and are painted with feathery blue detail.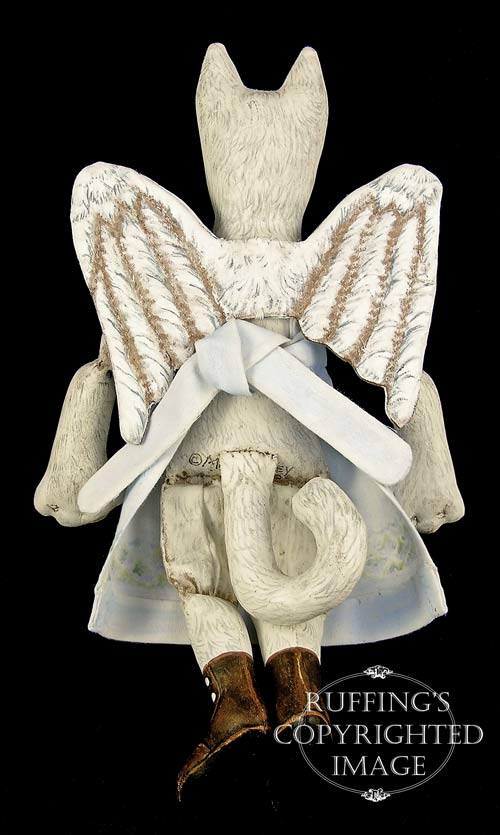 She has sweet little high-button shoes with black soles, painted on.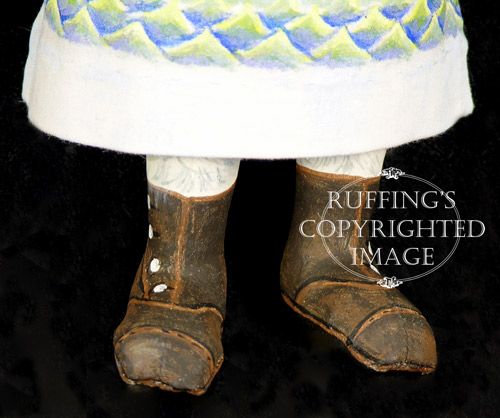 Her faded blue apron sets off her lovely blue eyes. I painted a pattern of wavy water across the bottom of her apron just for her good friend Angelifish.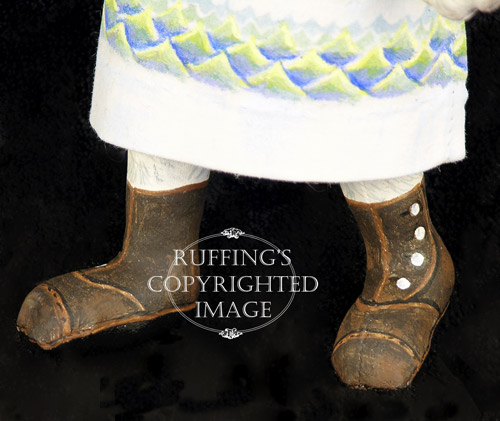 Angelifish is very colorfully painted and detailed in shades of blue and green, highlighted in yellow to give him that wet "fishy" look. He gazes up adoringly at Angelicat, and is suspended from her apron button with pearl cotton cord.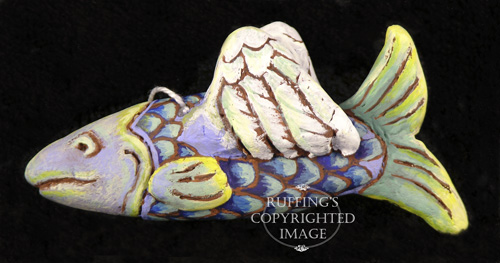 Angelifish is only 3 and 1/2 inches long. In addition to being Angelicat's best friend, he makes a wonderful ornament for a small Christmas tree.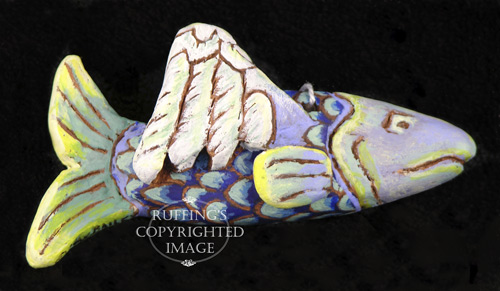 Both Angelicat and Angelifish are signed and dated. From top to bottom and beginning to end, they are true one-of-a-kind original works of art.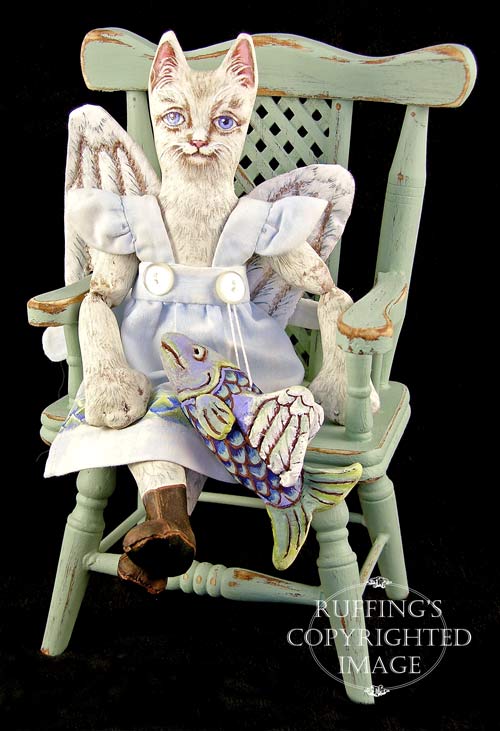 I made my own patterns for Angelicat (and her apron) and sculpted Angelifish from paper clay without using a mold. I painted them both (my favorite part of the process) with acrylic paints, and sealed them with matte varnish to protect them.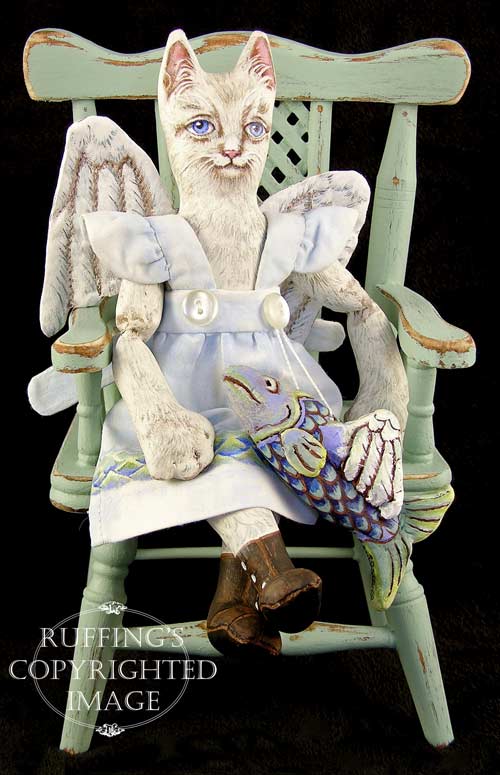 Angelicat, with her friend Angelifish, are my first original art doll set.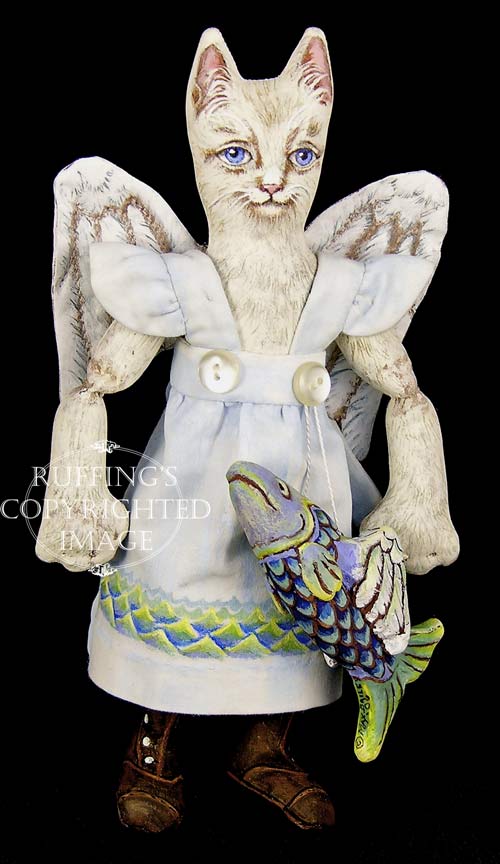 Update: Angelicat and Angelifish have already been adopted. Thank you!