Pigs in Progress by Max Bailey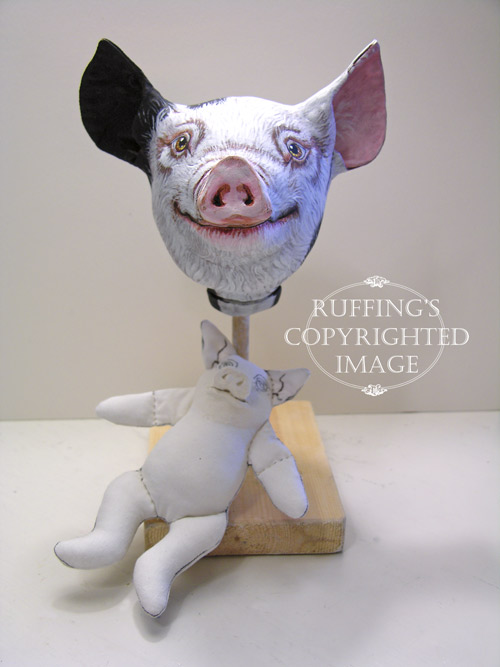 These are "Horatio and Hannah", my first original, one-of-a-kind hand-sculpted art dolls, in progress. This is my first time using Creative Paperclay, and it has opened up a whole new world of art dollmaking possibilities for me.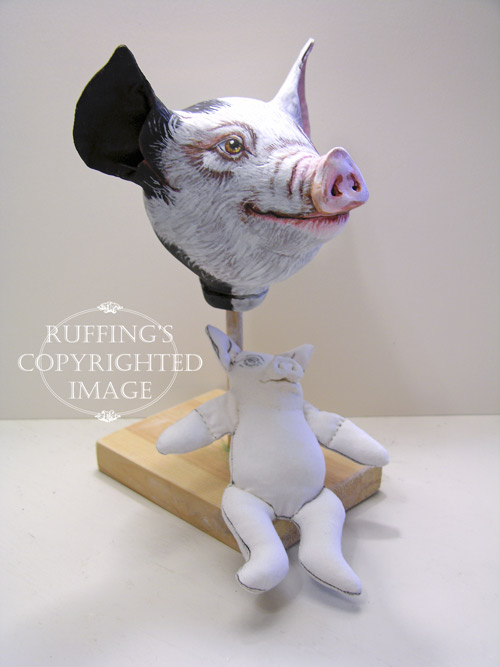 Horatio, the papa pig, has an entirely hand sculpted head of paperclay over hand carved styrofoam, with painted fabric ears inserted. I smoothed the paperclay into the fabric for a seamless look. Hannah, Horatio's little piglet daughter, has a hand sculpted paperclay snout smoothed into her fabric face. They will both be painted with acrylic paint and sealed with matte varnish for protection.
art-dolls,folk-art,max-bailey,original-one-of-a-kind-art,pig-art