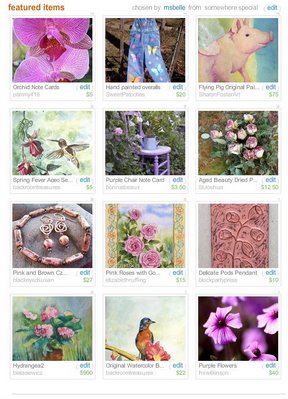 I had such a nice surprise when I woke up this morning. Ginger Wagner added my Pink Roses with Gold Border giclée print to her first Treasury List on Etsy, "Wish for Spring". How exciting…It's my first Treasury List too! Many thanks Ginger!
See her post at:
MsBelle: My First Treasury List ~ Wish for Spring
See Ginger's handmade jewelry in her Etsy shop.