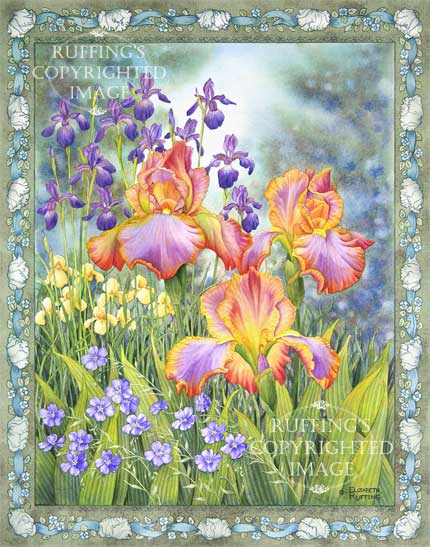 I have four new Hug Me Slugs over in my toy shop at the moment. They are red, watermelon pink, bright yellow, and banana yellow fleece, in my 9-inch size. I will continue to add more. Even though it is July, I know the Christmas season will be upon me before I know it, and I hope to have more toys ready this time around.
I have also been trying to make a dent in the yard work I have to do here, more tree planting and cleaning up of gardens that have become overrun with blackberries and weeds and, in some cases, flowers that multiplied profusely.
I met a horticulture student, who showed me around Raleigh City Farm, pictured above and in the two photos below. I didn't have a camera and so I took these from the Internet.
He has been out planting tomatoes in all the heat we have been having, and the people at Raleigh City Farm have been keeping it doing well in spite of this weather too.
The plants all looked healthy. I felt I should be able to do something more myself. So, I worked on cleaning out one of my garden beds, and cutting out some saplings that had sprouted up.
I don't have vegetables like they do, which is too bad, because Oliver Bunny would enjoy some of the ones they had there, I am sure. They sell their produce to local restaurants.
I was also introduced to BBC's show, Gardeners' World, which is on YouTube. They have my favorite kinds of gardens, the old English cottage style gardens. The photo above, and the two below are screenshots from the show.
I think they look like watercolor paintings. Very beautiful and inspiring. I used to have our yard, where I grew up, planted with such pretty flowers, in big beds and borders, under trees and flowering bushes. I miss it.
I brought some of my plants with me when we moved. I want to clear out those beds before everything gets choked out. My irises have been getting smaller each year, because the blackberries have joined them and are doing much too well.
These are paintings of mine, of flowers I had growing in my yard, irises, blue flax, and foxgloves, some of my favorites. This is "Jubilee" above, and "Iris and Foxgloves" below. I have seen this orange and mauve one bloom by our back door in recent years, but this year I don't think it did. I see it hiding in there with some other plants. I intend to dig it up and plant it in a new bed. I am sorry I wilt in the heat. Summers are my winters now, the time when I stay inside more. But, I am going to try to go out when I can take the temperature and get more done.