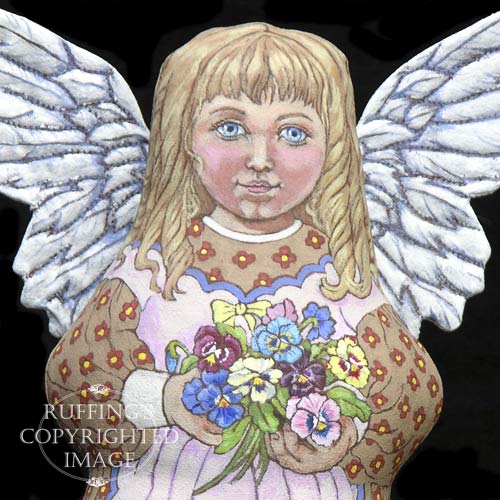 I'm pleased to announce the arrival of Patricia…Angel of Pansies! Pansies are among the oldest known garden flowers, and I like to think that over the years, some garden angels have been at work to create such beautiful blooms.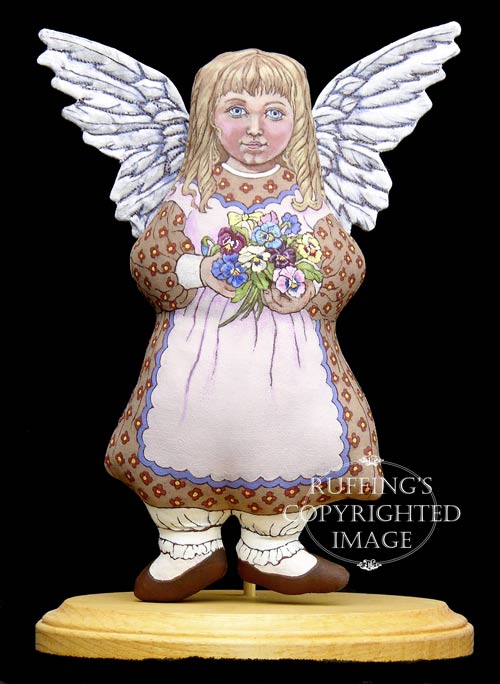 Patricia is one of these angels. When she picks a pansy from the garden, two more will bloom in its place.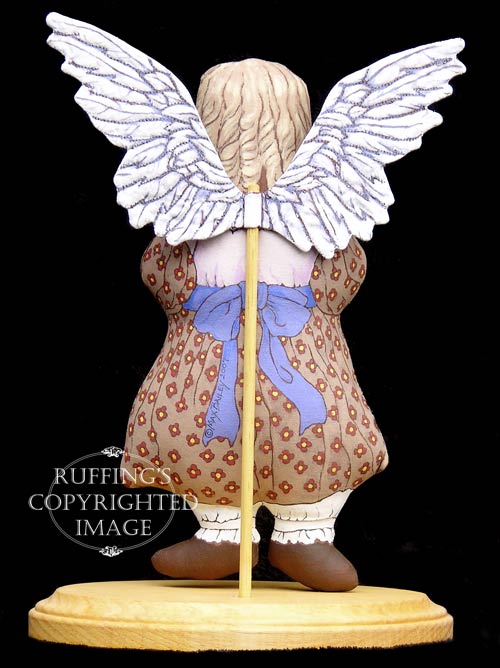 Patricia is a true one-of-a-kind original work of art, created from my own design and pattern. She is made from 100% cotton fabric, which is sewn, stuffed, and completely hand-painted with acrylic paints. She comes with her own oval wood stand, oak-stained and finished.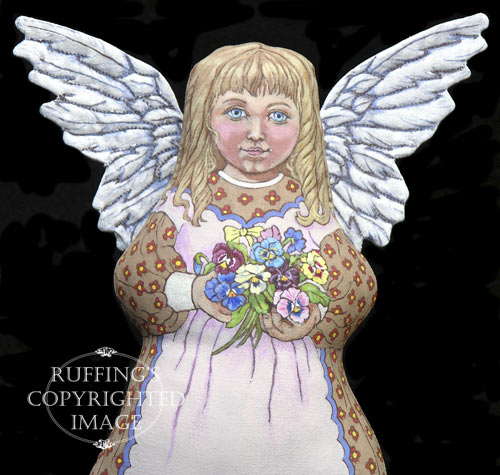 Update: Patricia has already been adopted.