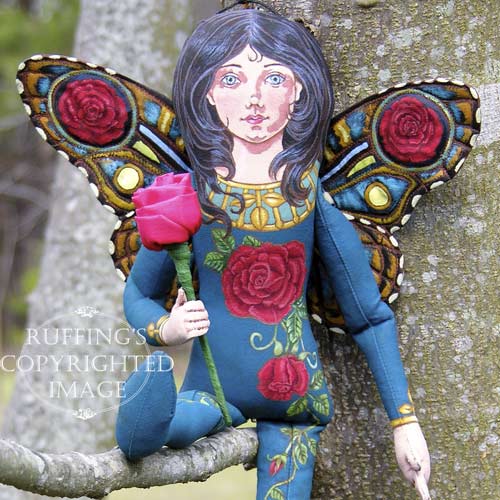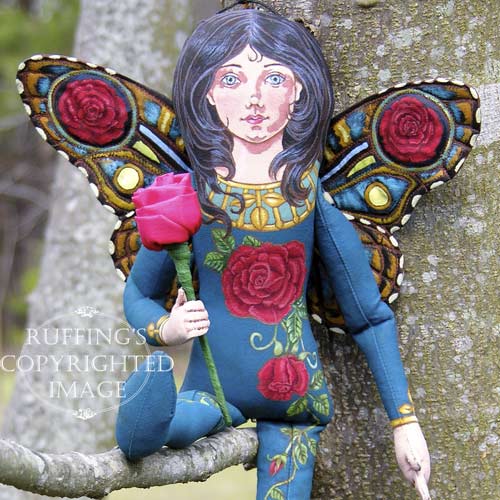 Rosalie the red rose fairy is a handmade original, one-of-a-kind art doll, handmade and hand painted artist Max Bailey.
According to my grandmother, we had fairies to thank for all things beautiful on the earth. From her imagination (and from mine), here is Rosalie, the Red Rose Fairy.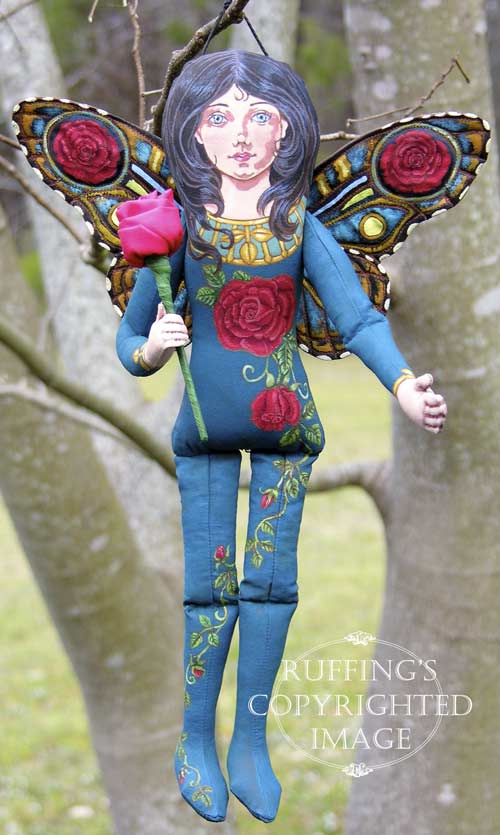 In the spring, Rosalie flutters lightly through gardens like a butterfly, bending gracefully over the delicate buds of the red rose bushes, touching each with her rose-tipped wand to make them open.
Blue-eyed and raven-haired, she is dressed all in teal blue, with a cascade of roses, rosebuds, and leaves that flow down her body to her toes. The golden three-leaf motif at her neckline also encircles her wrists, and her colorful wings bear portraits of her favorite flower.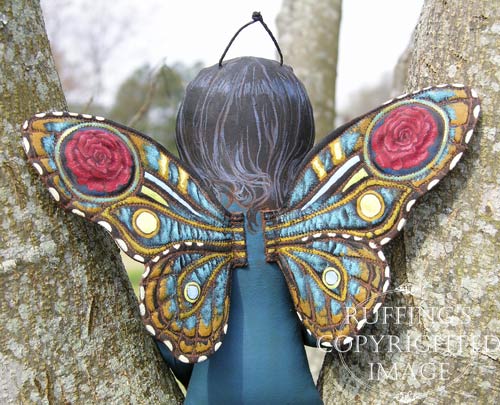 If this year, your red roses have elegant, exquisite, and heavenly blooms that sweetly perfume the air, it is very likely the enchanting Rosalie has paid your garden a visit.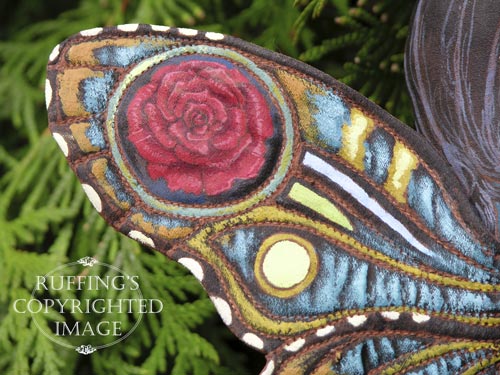 Rosalie is 12 1/4 inches tall, and her wings measure 8 inches across. She is made from 100% cotton fabric which is sewn, stuffed, and completely hand-painted with acrylic paints. I quilted her wings and attached them separately. She holds a wand made from wire, with a rose at the tip that I created from ribbon.
There is a small loop in the back of Rosalie's head, should you wish to hang her up. She can also sit in a chair or on a shelf, or stand with a doll stand. (Chair and doll stand not included.) She is signed and dated, and sealed with matte varnish for protection and preservation.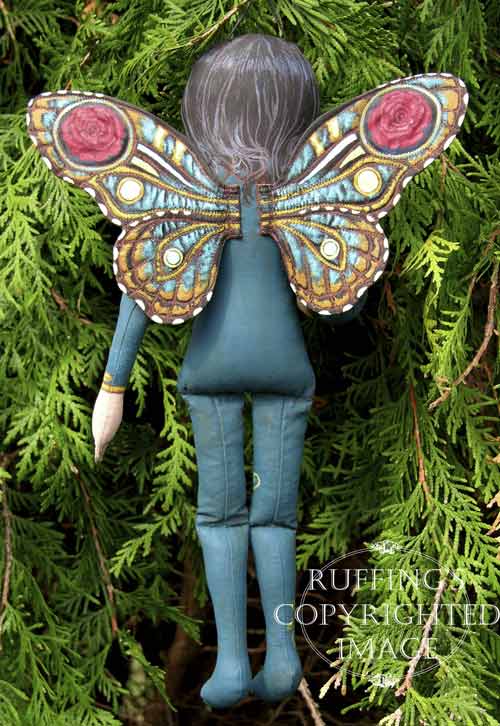 Rosalie is an original one-of-a-kind work of art, created from my own design and pattern. She is meant for display only.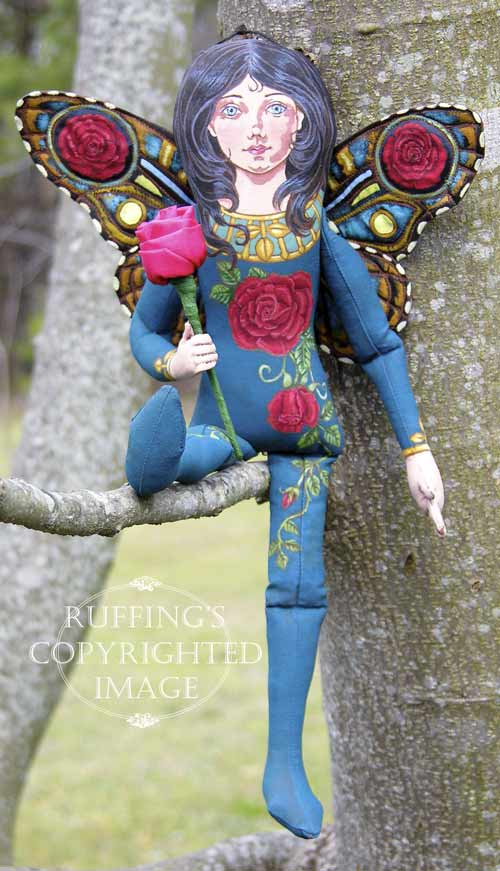 Update: Rosalie has already been adopted. Thank you!