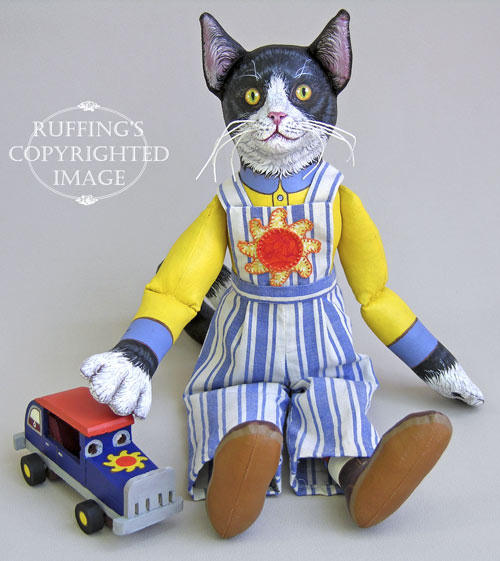 This is Sunny the tuxedo cat, named for his happy disposition and his round yellow eyes. Sunny is a good-natured and obedient cat. He'll always come when he's called if he feels like it.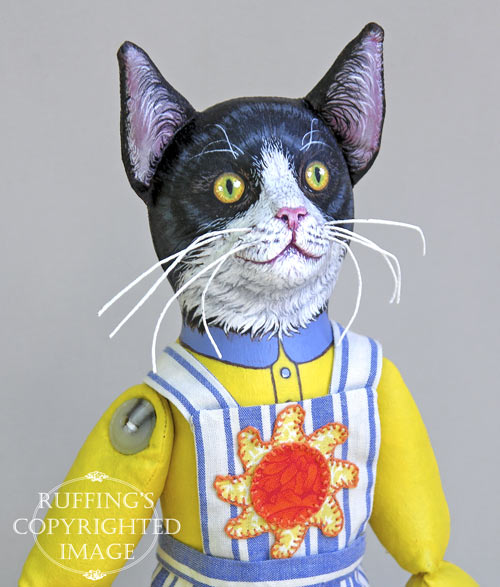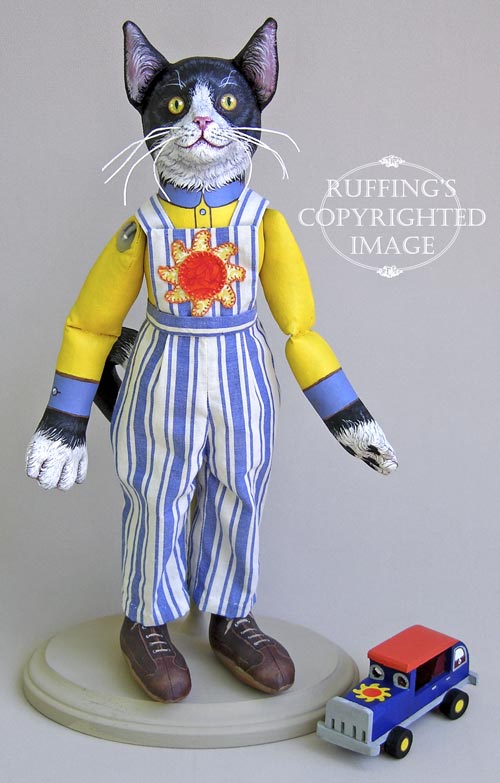 Sunny's favorite toy is a painted wooden car. He got it for Christmas and hasn't parted with it since. It has porthole windows in the front, and little passengers in the back. When Sunny grows up, he wants to be a fisherman, or maybe a taxicab driver.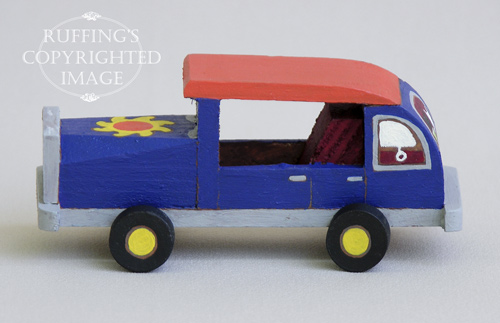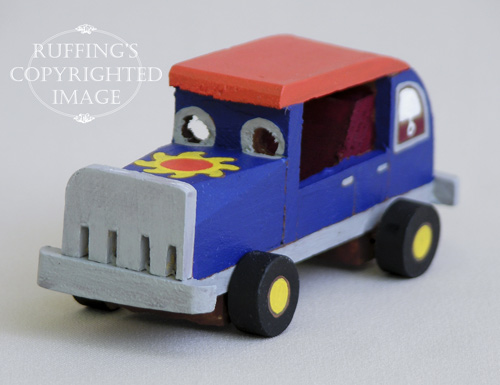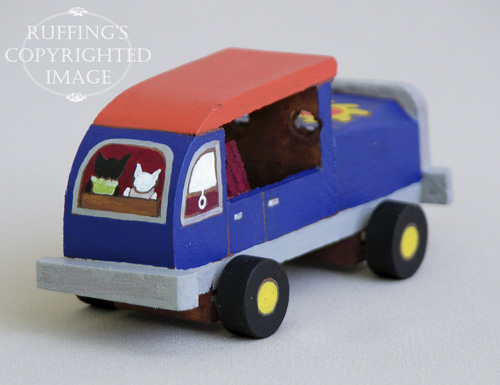 Sunny is 13 inches tall. He's wearing blue and white striped overalls with a big sun blanket-stitched onto the bib with orange embroidery thread. It matches the sun on the hood of his blue and orange car, which is 3 and 3/4 inches long.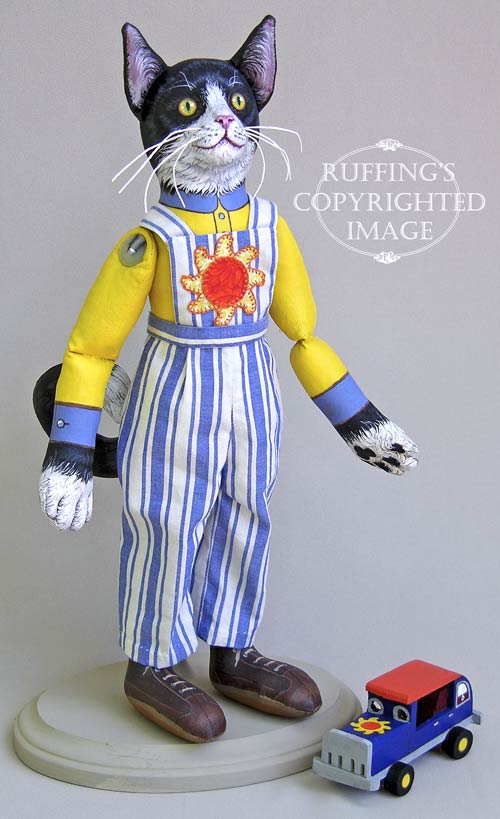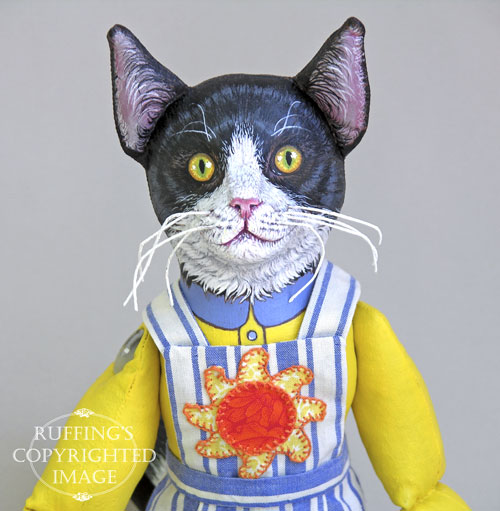 He wears a bright yellow shirt with blue collar and cuffs, and white undershorts with blue polka dots. His socks have blue and orange checkered tops, and his little kitty feet are covered by brown lace-up boots. His arms are button-jointed. When he raises them you can see his black toes, and the white tufts of hair that curl around and in between them. His paws are needle sculpted.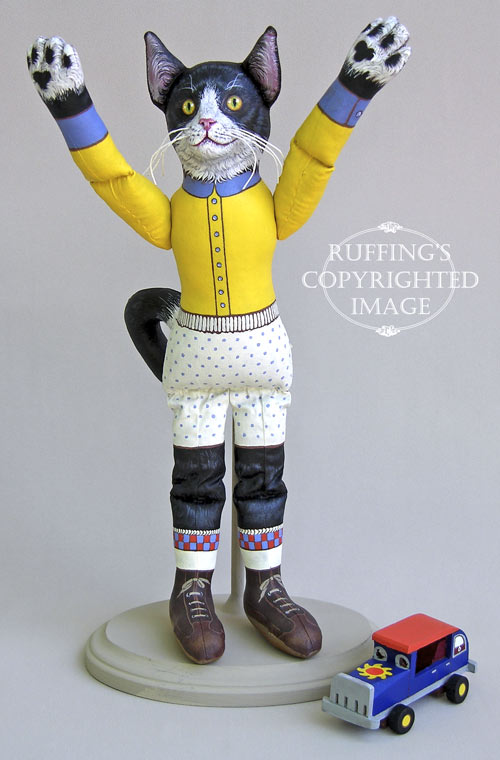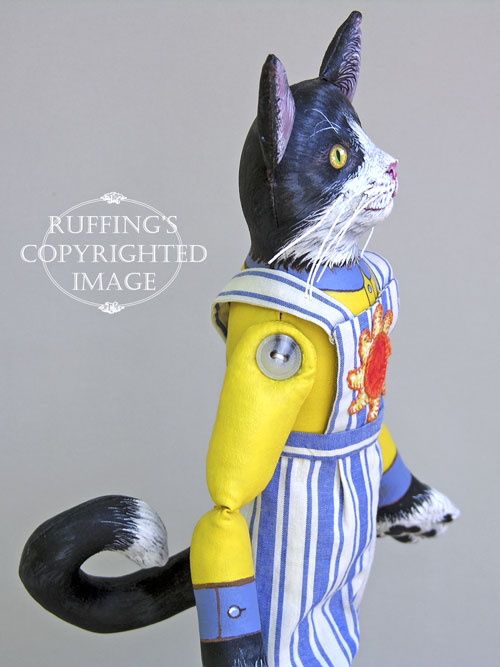 Sunny is an original one-of-a-kind work of art, created from my own design and pattern. He is made from 100% cotton fabric which is sewn, stuffed, and completely hand-painted with acrylic paints. I sculpted the front of his face from paperclay, which I smoothed into the fabric. His wiry whiskers are made from stiffened pearl cotton, threaded through the clay before it dried. Sunny is meant for display only.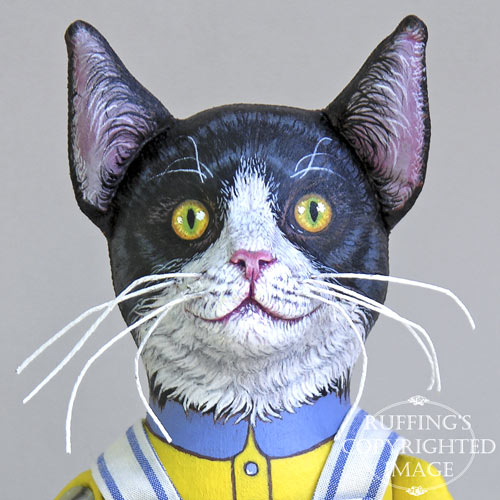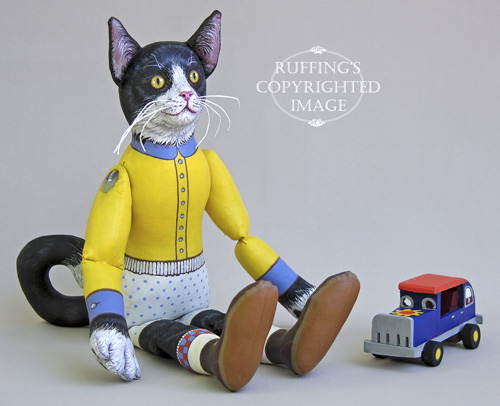 He is signed and dated, and sealed with matte varnish for protection and preservation.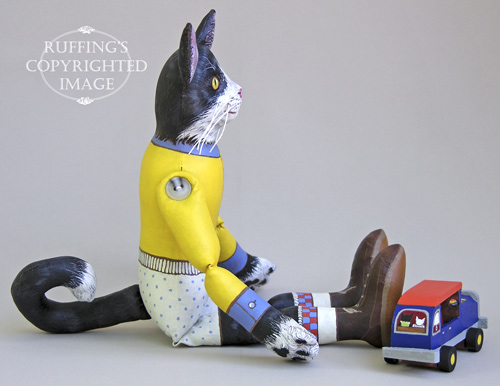 Sunny can sit up all by himself. His white-tipped curly tail supports him nicely. He can also sit on a chair, or stand with a doll stand. (Chair and doll stand not included.)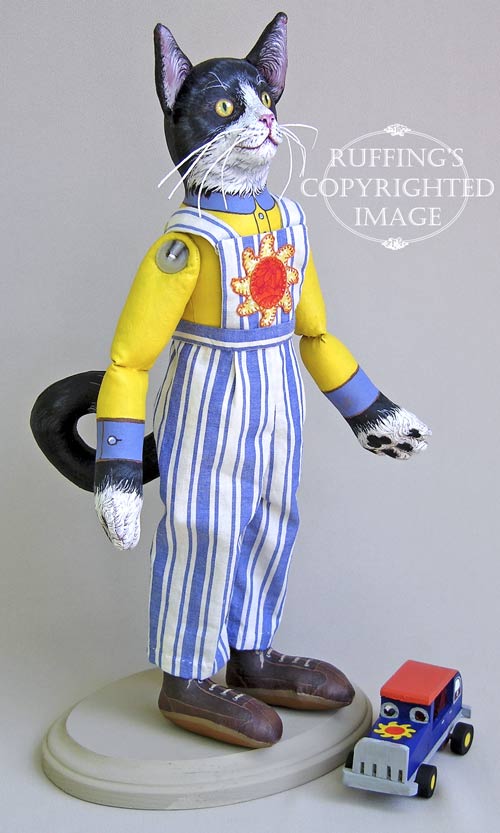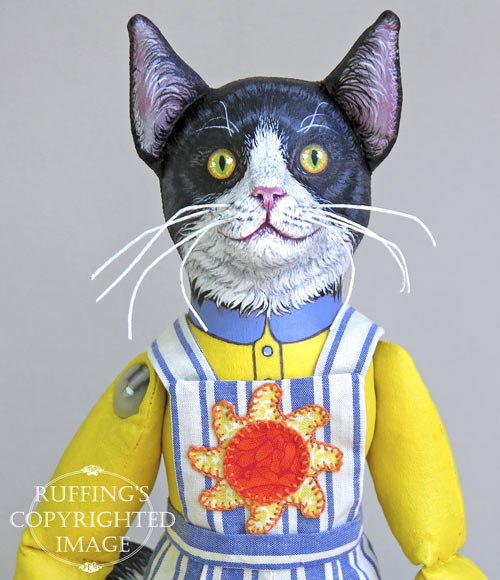 Update: Sunny and his toy car have already been adopted. Thank you!