Lily is a lovely white cat. She gazes intensely up at you with honest blue eyes.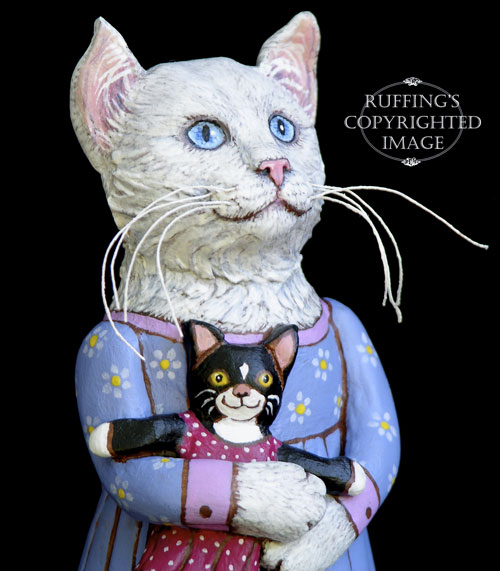 Her sweet little face is very serious. If it weren't for Caroline, her tuxedo cat doll, Lily would be very serious all of the time, but Caroline's funny little grin brings a smile to Lily's heart.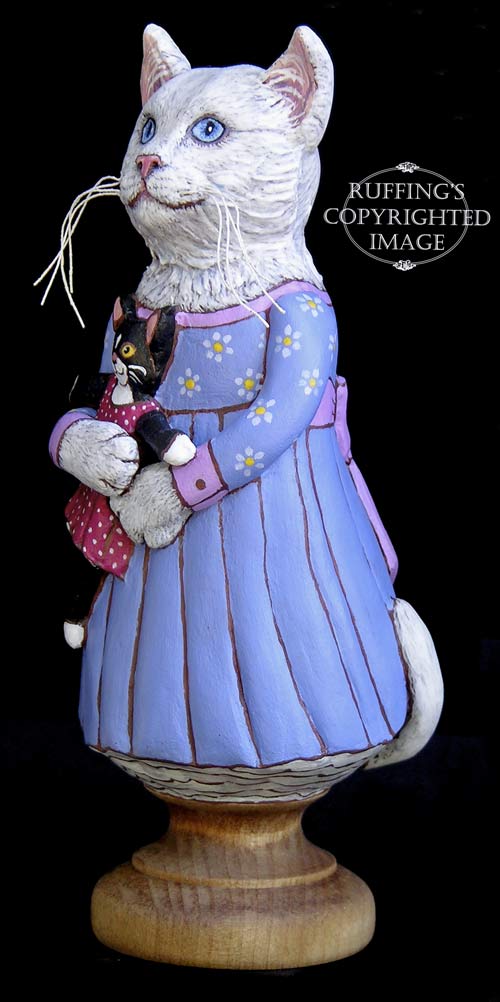 Lily's dress is country blue with an orchid pink neckband, cuffs, and sash that is tied in a big bow at the back.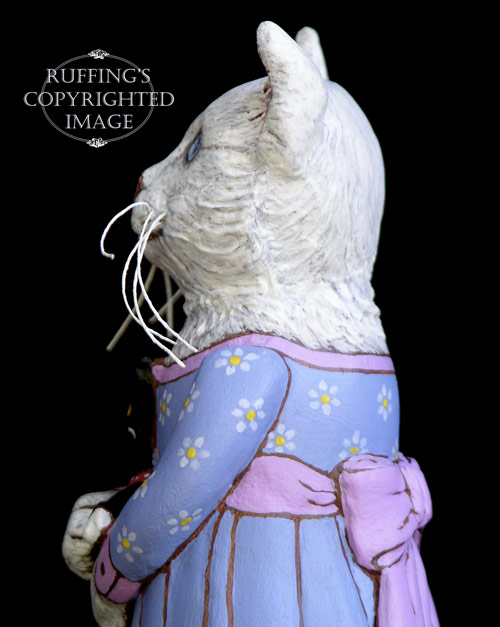 The top of her dress and her sleeves have little pale blue flowers with yellow centers, and her kitty tail emerges from the ruffled white petticoats that can be seen from below.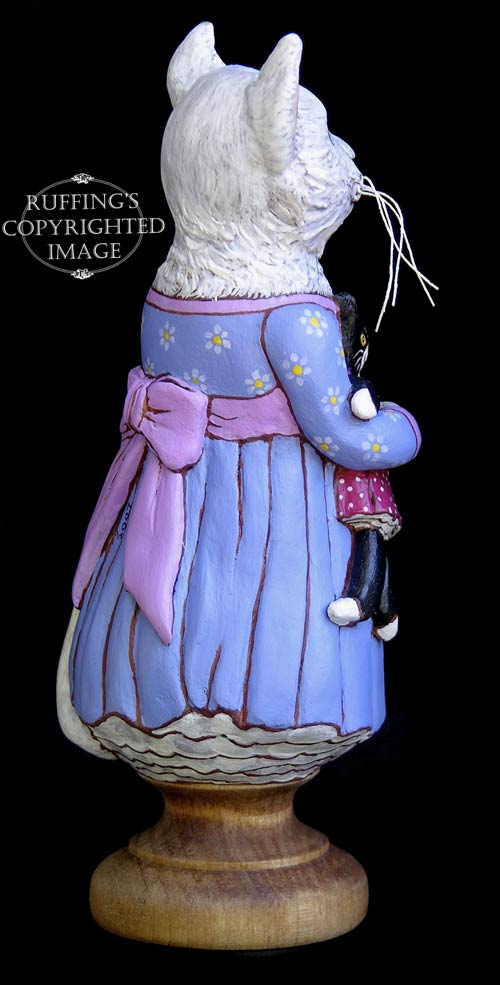 Caroline wears a red summer dress with white polka dots.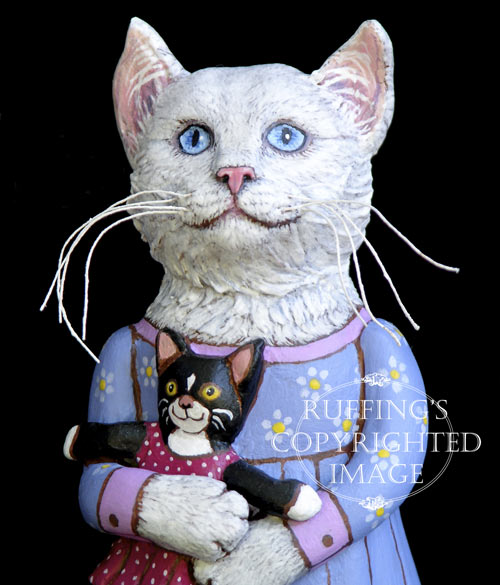 She has yellow eyes, a pink nose, and of course, that contagious grin.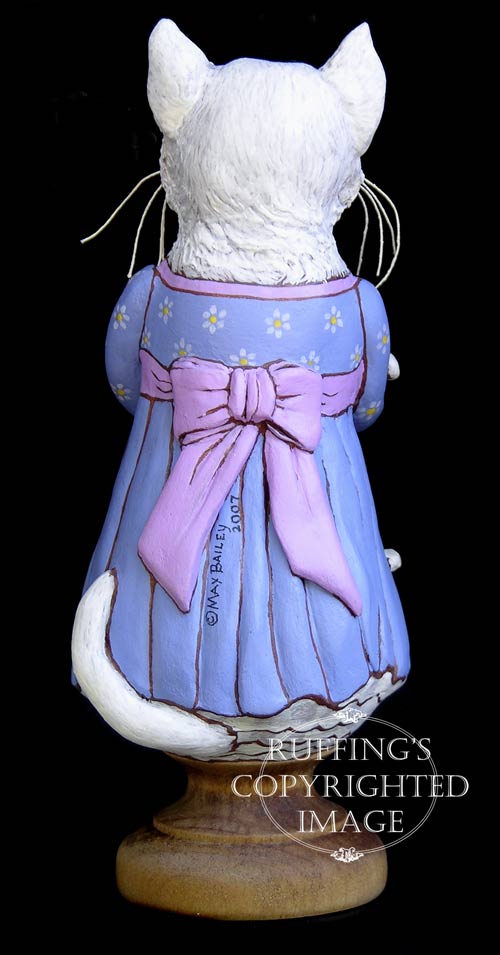 Lily rests firmly upon a turned wooden stand that is stained and sealed in golden oak. She is 6 inches tall.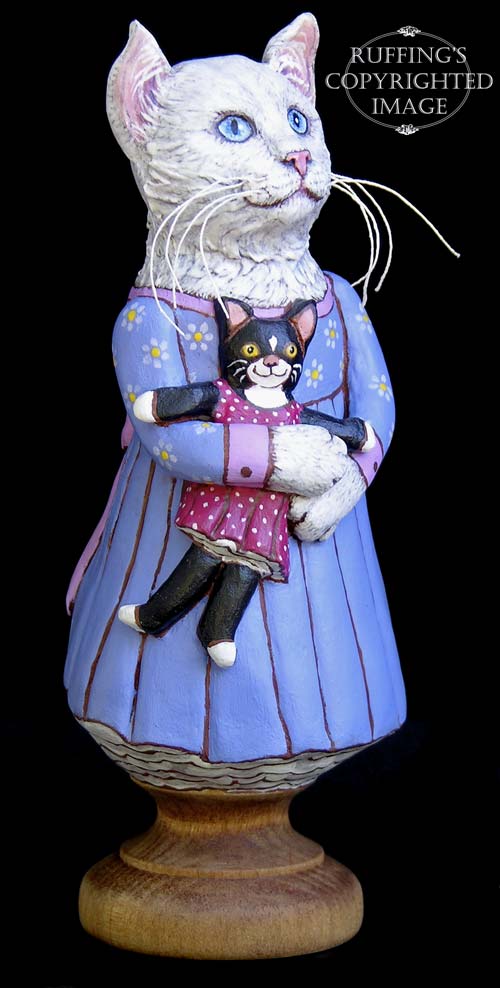 I sculpted Lily from paperclay, giving special attention to the texture of her fur and the three-dimensional details of her doll, her paws, and her fancy sash. Lily's whiskers are made from stiffened cotton, threaded through the paperclay before it dried. Lily and Caroline are completely hand painted using acrylic paints. No molds are ever used in my work.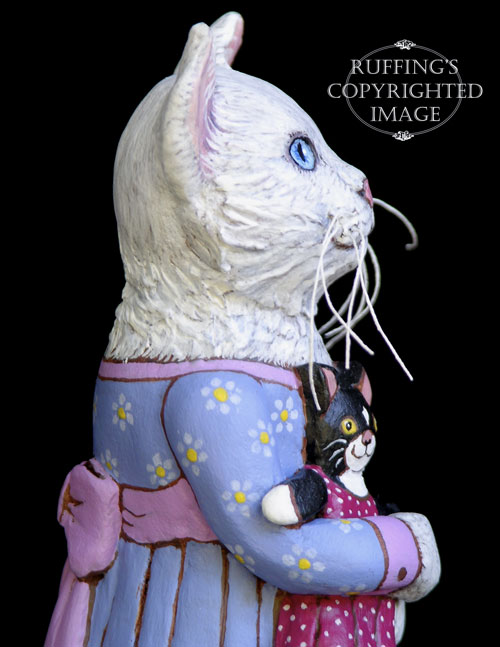 "Lily and Caroline" is an original one-of-a-kind work of art, meant for display only. It is signed and dated and sealed with matte varnish for protection and preservation.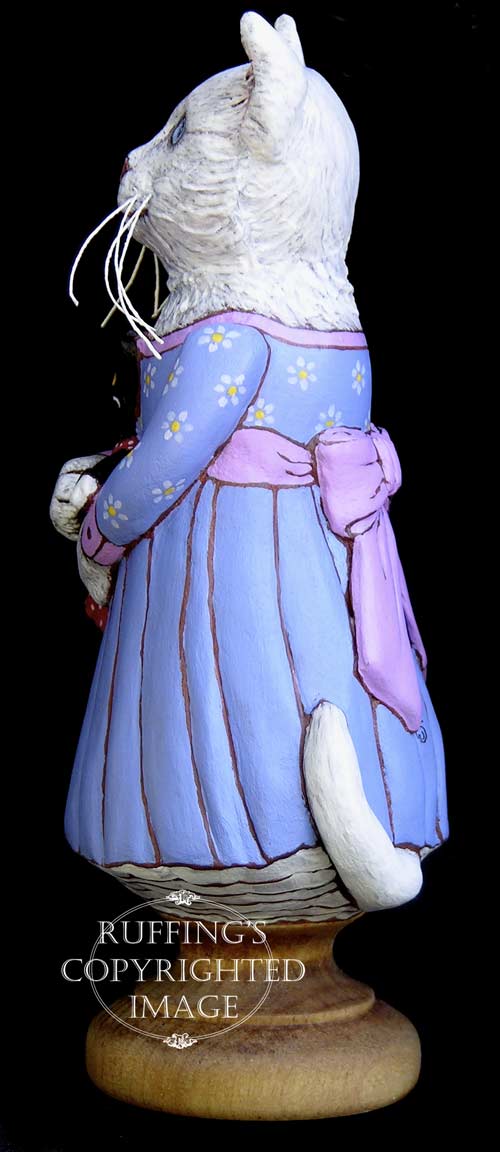 Update: Lily and Caroline have been adopted. Thank you!