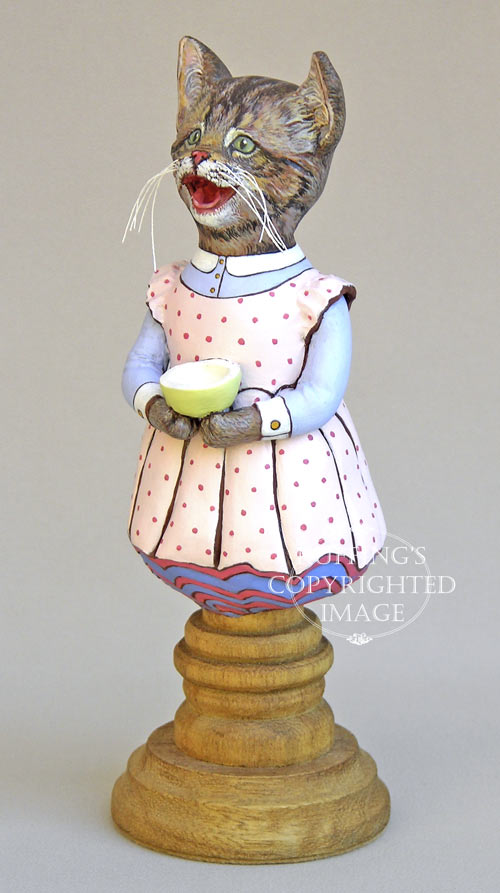 She used to have another name, but nobody remembers it anymore. Everybody calls her "Crybaby".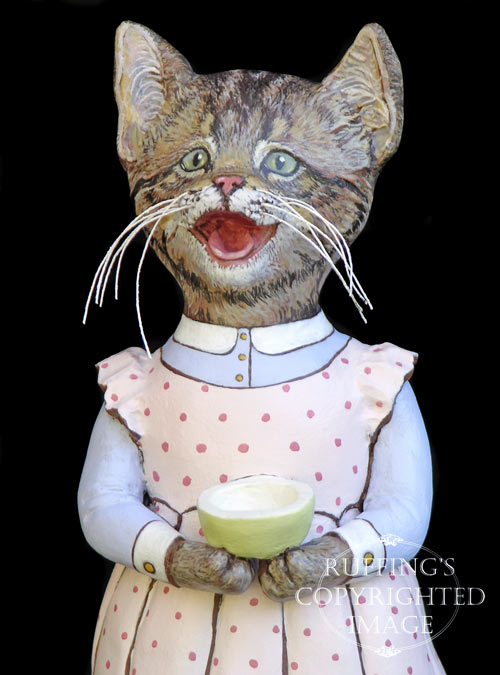 She cries when she's too hot. She cries when she's too cold. She cries when her mother leaves the room, and she cries when her mother comes back.
She cries when her bowl is empty, and sometimes she cries when it's full.
No one ever asks "Where's Crybaby?" They know where she is.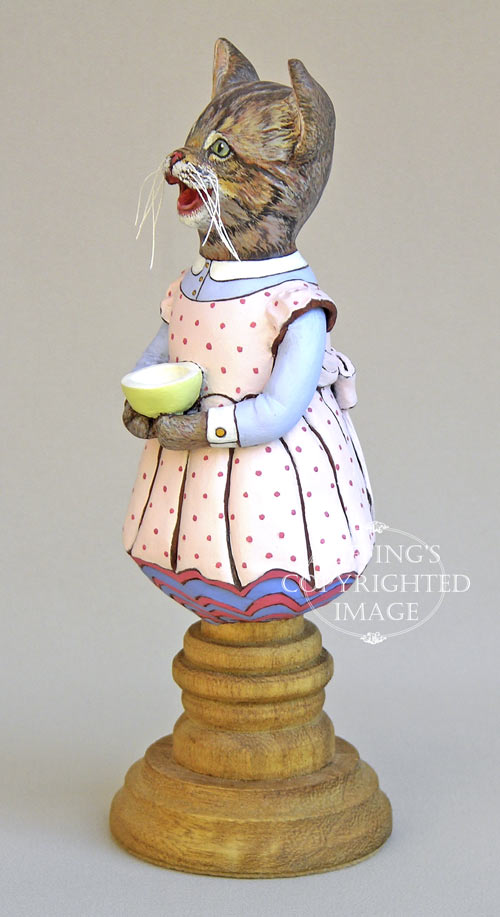 There's just no stopping her. Poor Crybaby!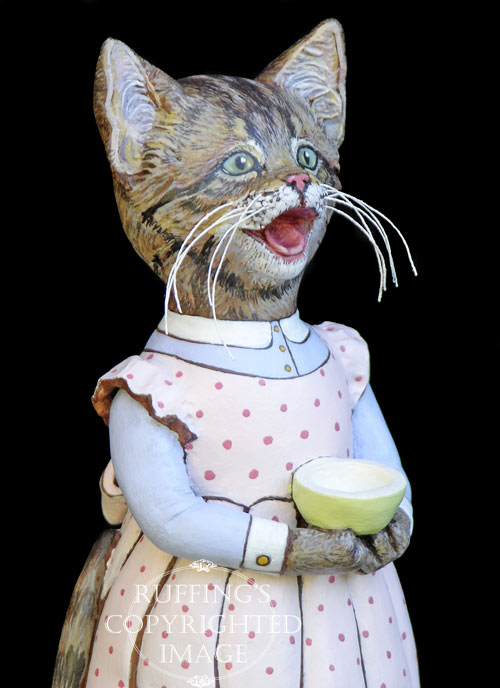 Crybaby's little tabby cat self is painted in a multitude of tabby colors…silver gray, buff, ivory, and gold, with lots of black stripes on her head and tail. Her eyes are blue-green with a touch of yellow. The top of her nose is wrinkled and she has her mouth wide open so you can see her little tongue. Her white whiskers (made from stiffened cotton thread) stand out from her face as she wails away.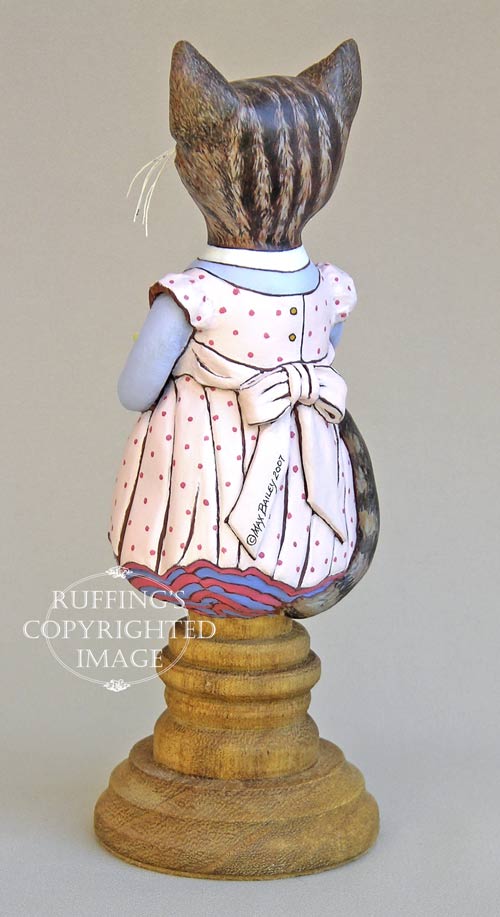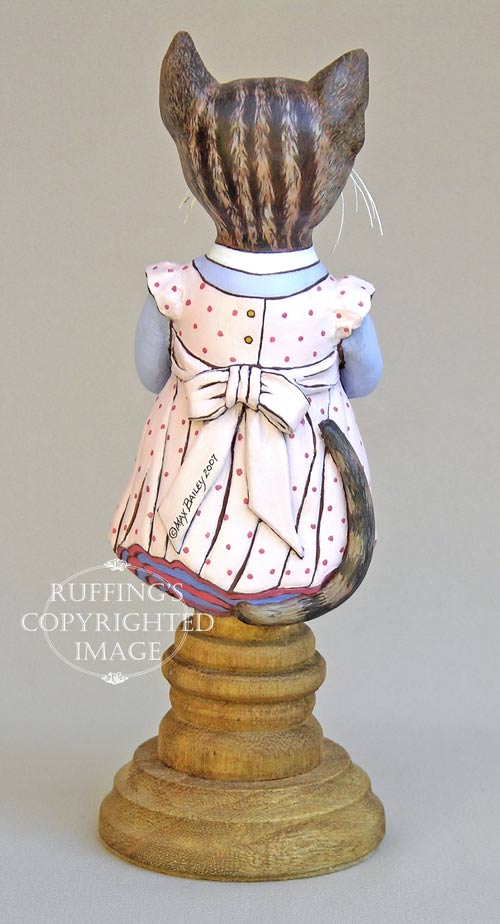 Crybaby holds an empty yellow-green bowl. She wears a pink polka dot pinafore that is tied in a big bow at the back. Her blue blouse has a white collar, white cuffs, and little gold buttons, and her vibrant rose and blue petticoats can be seen below her dress. Crybaby rests firmly on a turned wooden base that is stained and sealed in golden oak.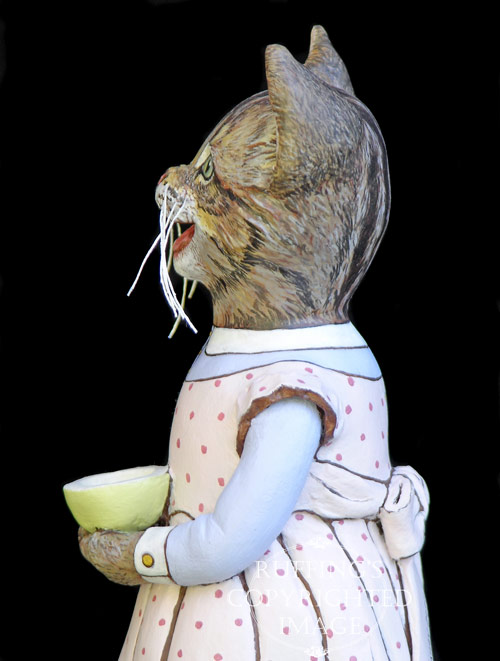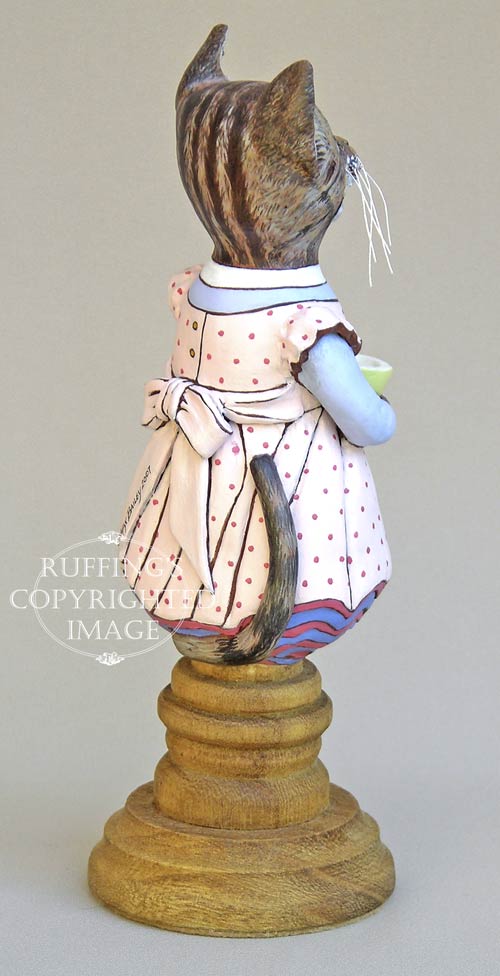 I hand sculpted Crybaby from paperclay, and she is an original one-of-a-kind work of art. No molds are ever used in my work. She is hand painted using acrylic paints, and is signed, dated, and sealed with matte varnish for protection and preservation.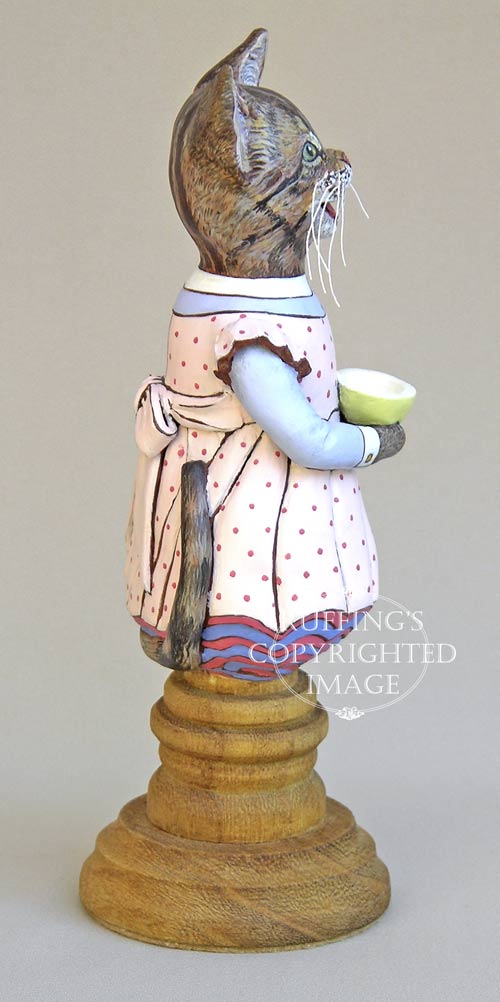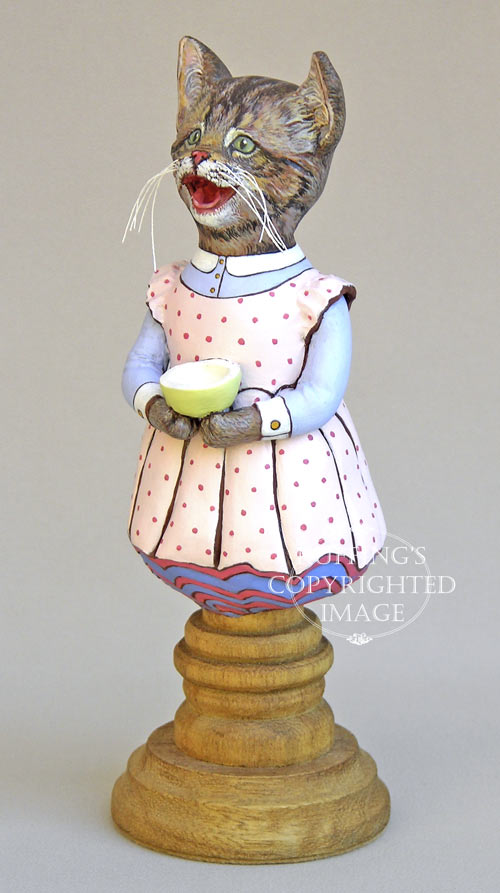 Crybaby is 8 inches tall. She is a work of art and is meant for display only.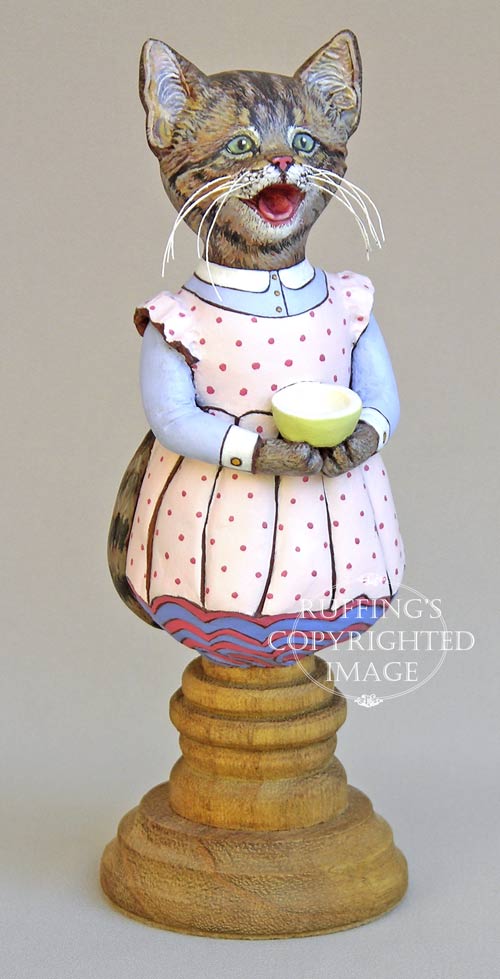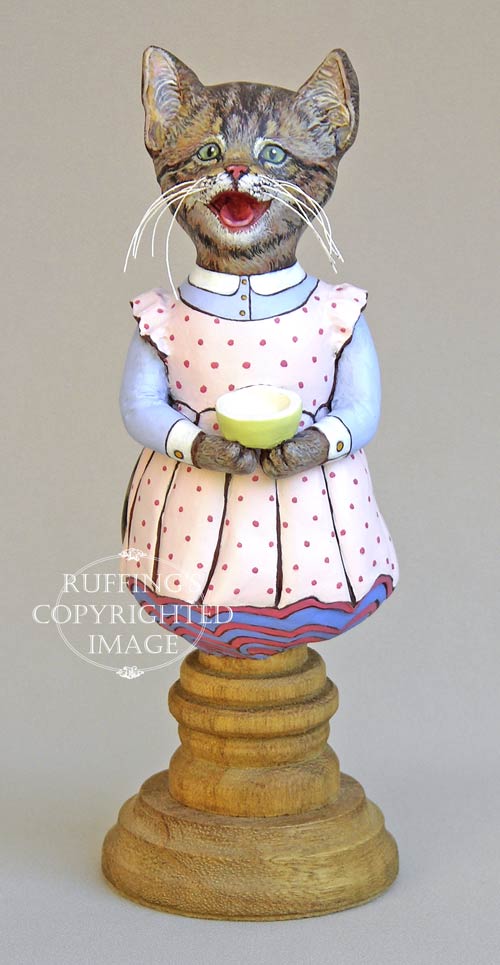 Update: Crybaby has already been adopted. Thank you!