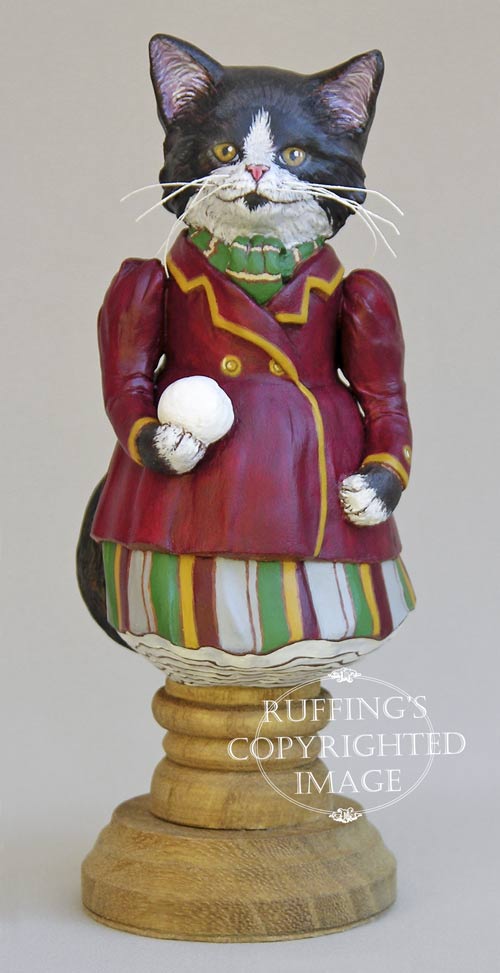 This is her first snow, and Millicent is as patient as she is watchful.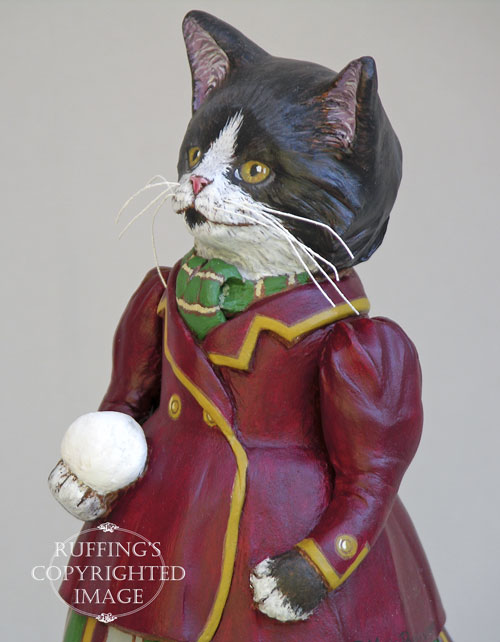 The snowball she made is feeling very cold in her paw, and she hopes Tommy shows up soon.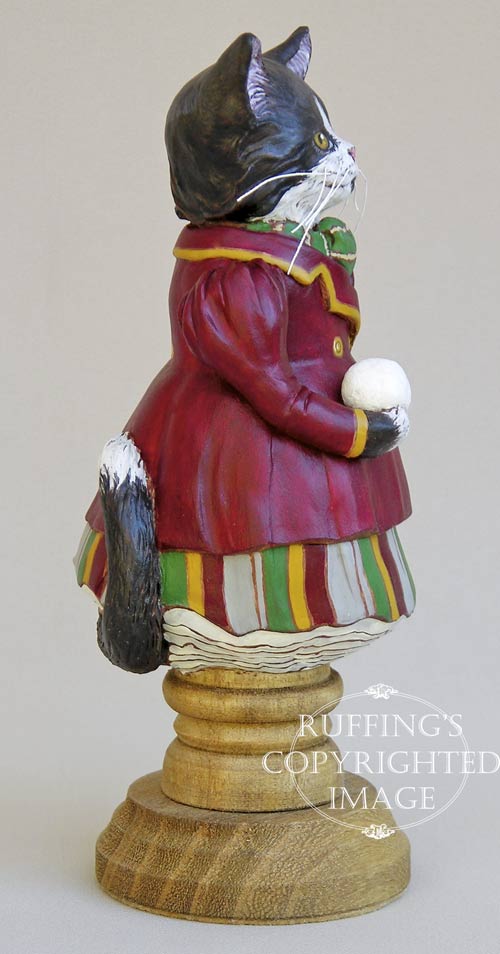 In their one room schoolhouse, Tommy is the boy who sits behind her and teases her all the time. When the teacher isn't looking, he pulls her whiskers, and dips the tip of her tail into his inkwell. Then he calls her "Silly Millie".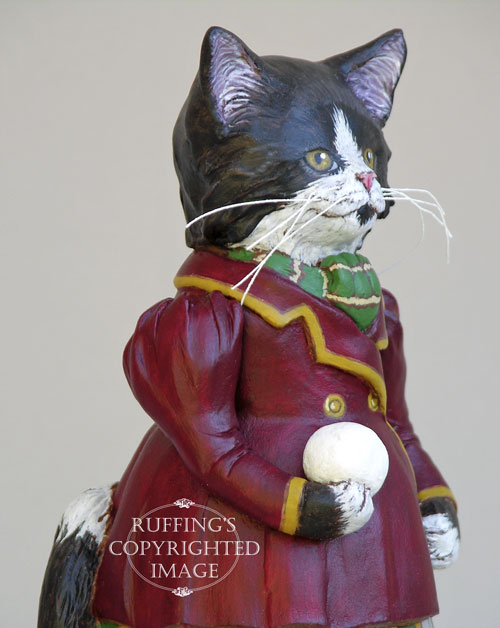 Tommy will come around the corner soon. He'll walk right past her like he doesn't even see her. Then WHAP, he'll get a snowball right in the back of his head. Millicent will say "That's for you, Tommy Salami!" The snow will go down his neck, and he'll squeal and run home to his mama.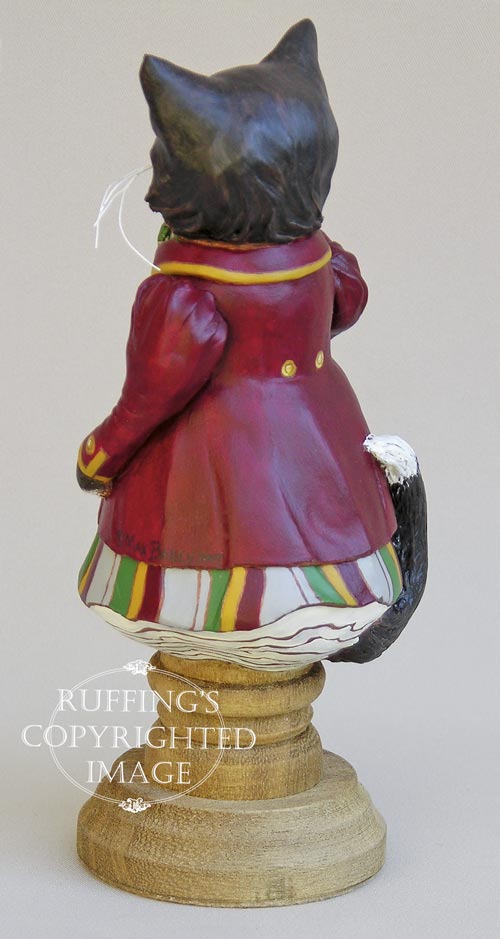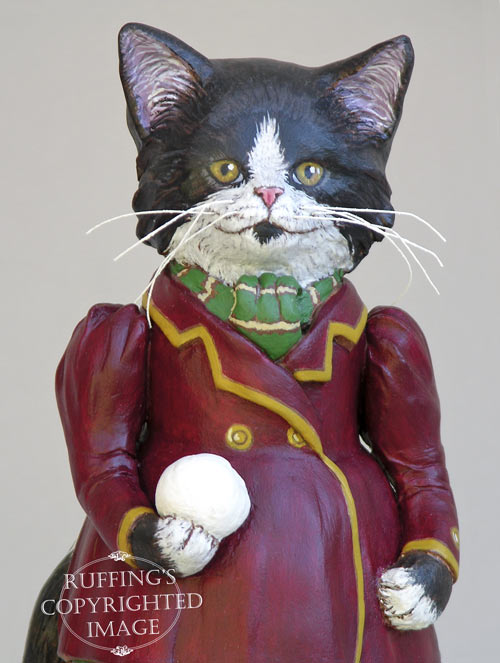 Millicent smiles to herself. Her little paw tightens on the snowball and her yellow eyes get even brighter. Here comes Tommy now!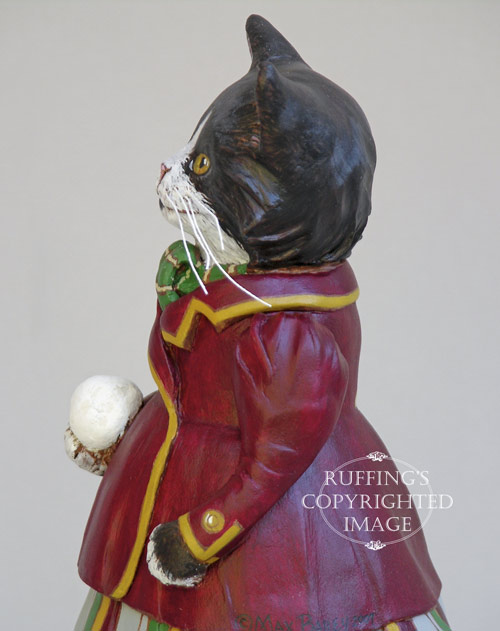 Millicent is a young tuxedo kitty with white paws, a white tip on her tail, and a little black patch on her chin. Her yellow eyes are alert and full of mischief.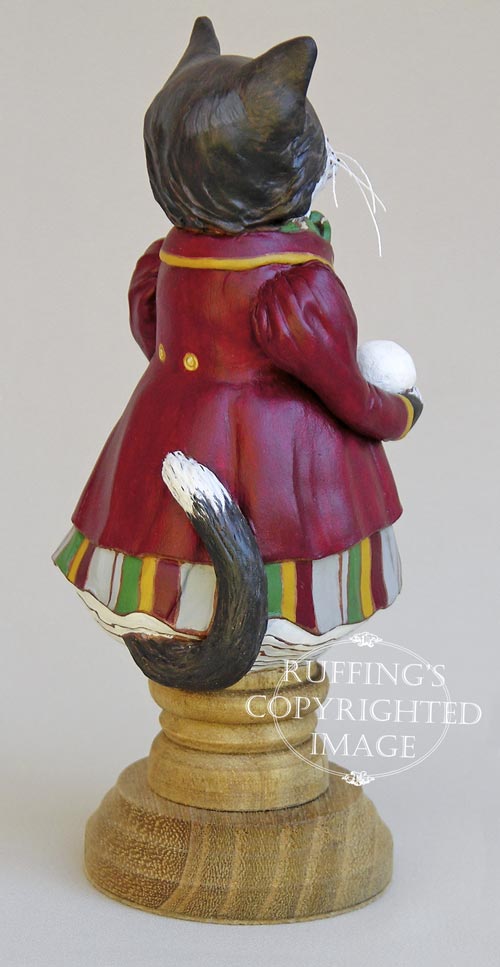 She wears a maroon Victorian jacket, trimmed with gold braid and brass buttons. Her skirt is vertically striped with green, gold, maroon, and gray, and a green striped scarf is wrapped around her neck and tucked into her jacket. Lots of white petticoats can be seen below her skirt.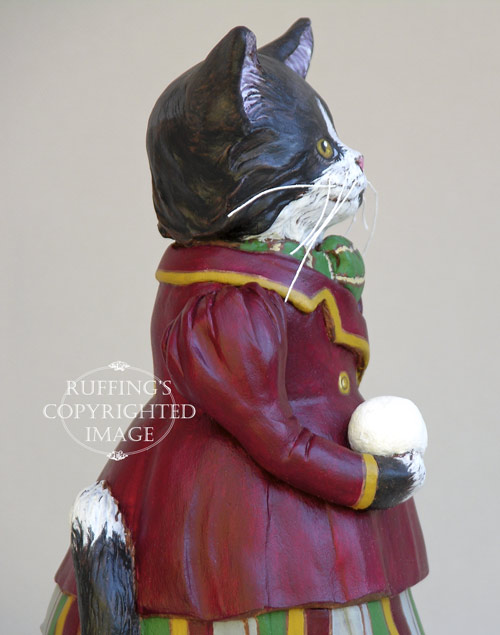 I hand sculpted Millicent from paperclay, and used stiffened cotton thread for her whiskers. She is an original one-of-a-kind work of art, and is meant for display only. No molds are ever used in my work.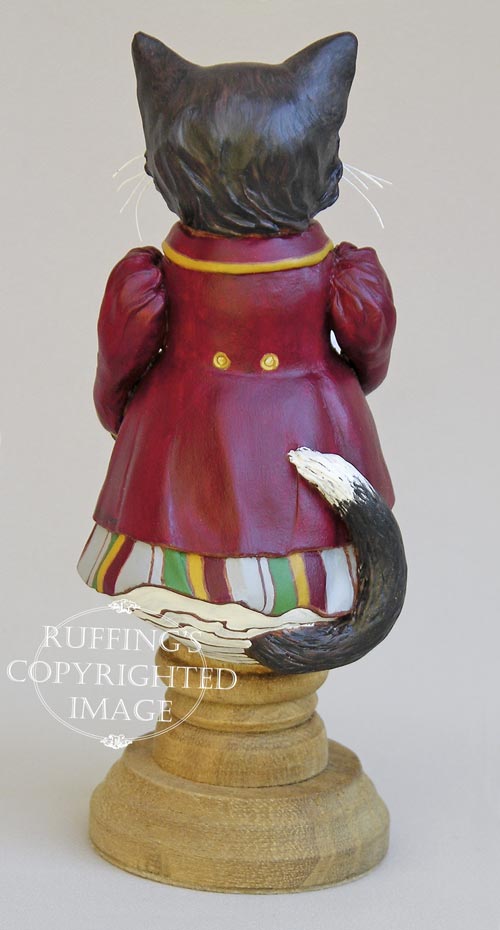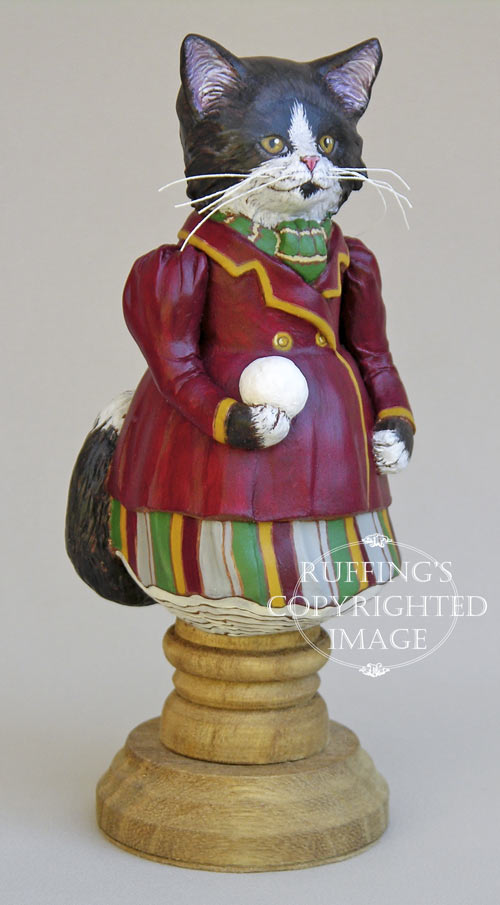 Millicent is completely hand painted with acrylic paints, then signed and dated and sealed with matte varnish for protection and preservation. She rests firmly on a turned wooden base that is stained and sealed in golden oak, and she stands 7 1/4 inches tall.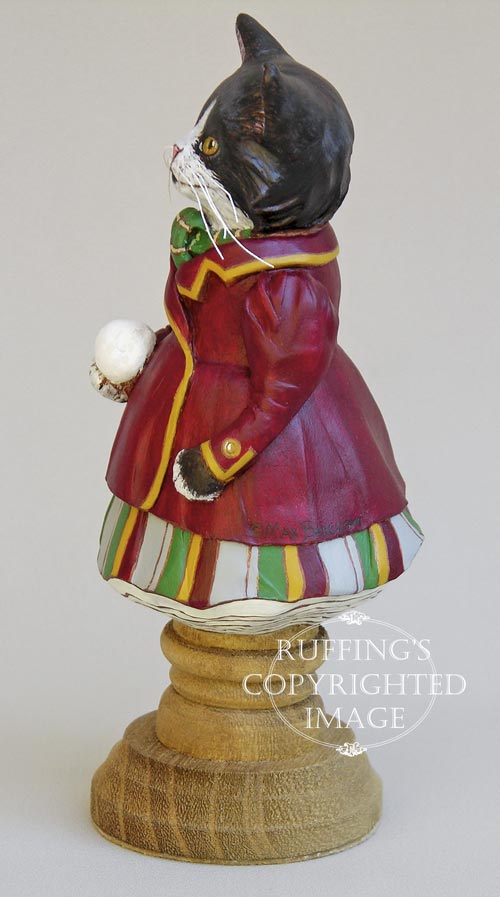 Update: Millicent has already been adopted. Thank you!