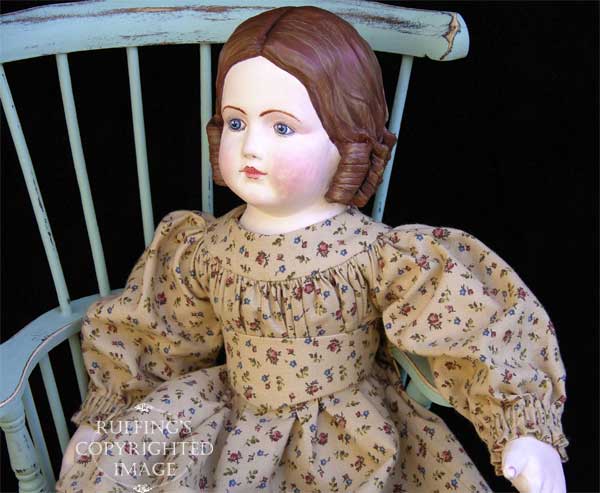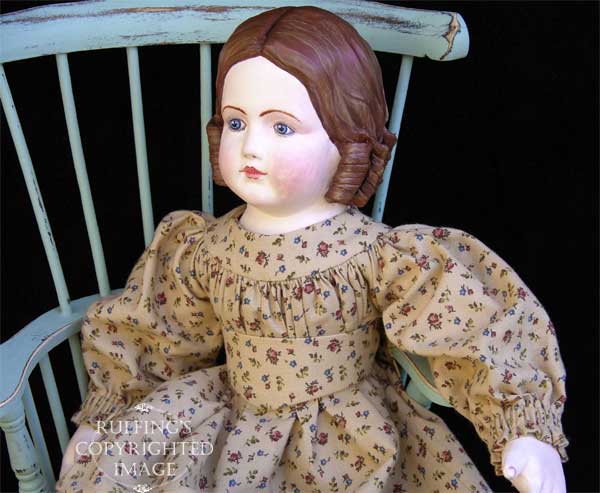 This is my one-of-a-kind original folk art doll, Emily, named after the famous poet Emily Dickinson.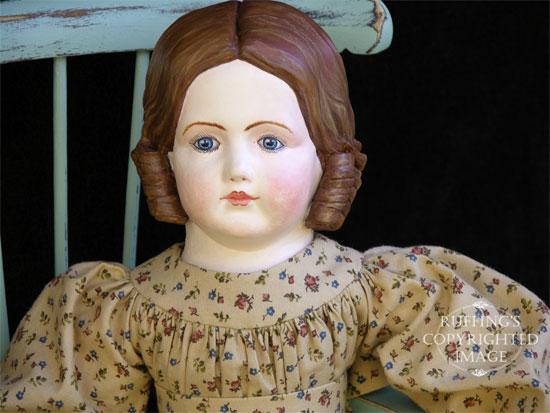 Emily was inspired by the charming Izannah Walker dolls of the 1800's.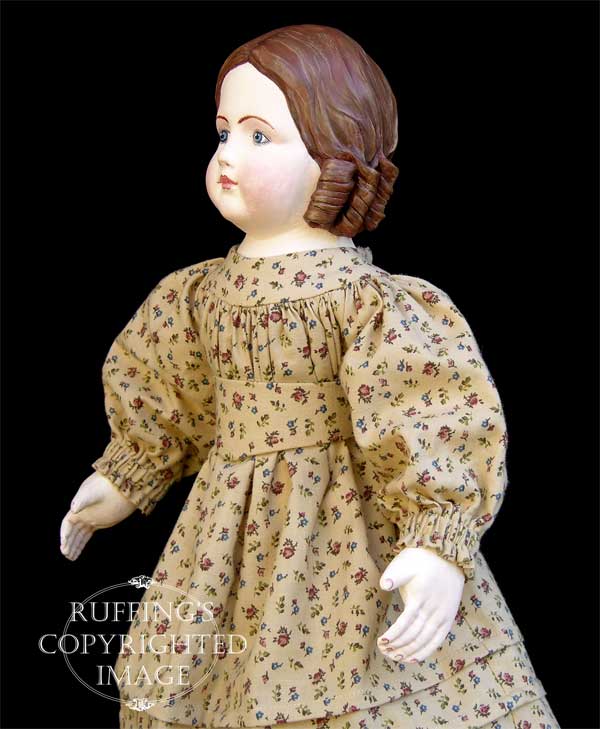 I designed both her body pattern and her dress pattern myself, and then carefully sewed each in 100% cotton fabric.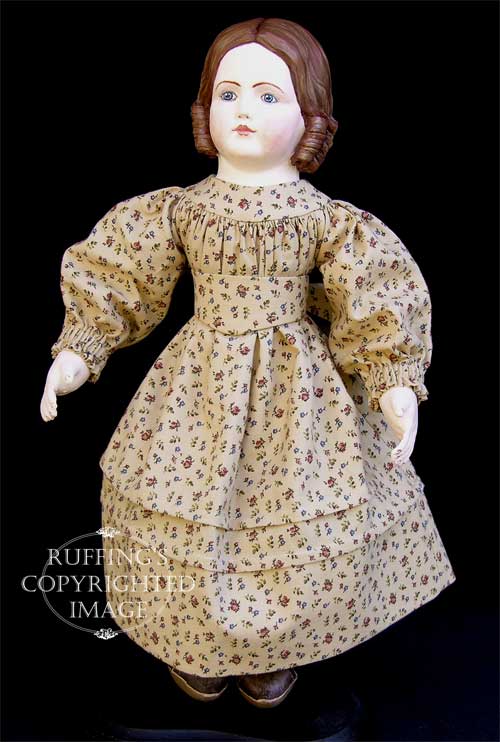 Emily's fingers are hand quilted and lightly wired to give them a gentle curl, and her arms bend slightly at the elbows.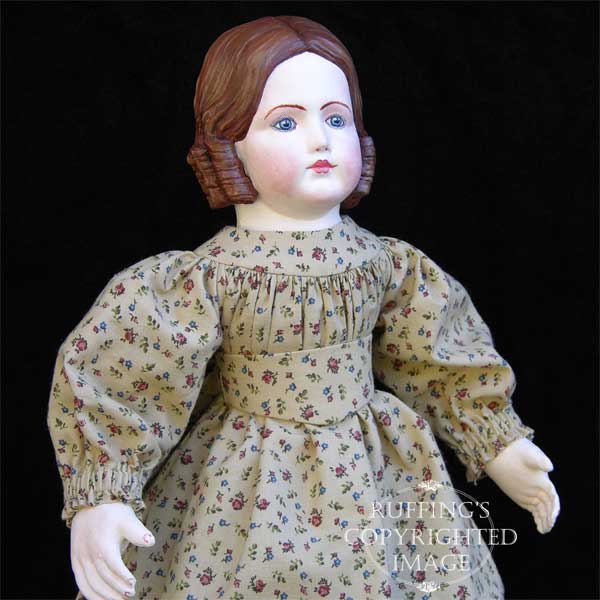 Her arms bend at her shoulders, and her legs bend at her hips and knees. Emily's bottom is weighted with Poly-Pellets so she can sit nicely. (Chair not included.)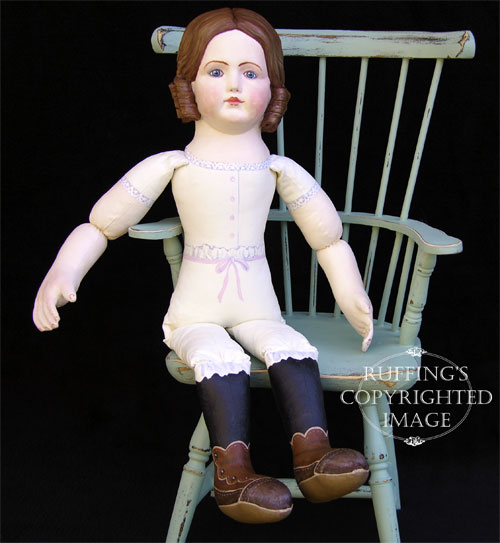 I made Emily's antique reproduction Jumeau face using papier mâché.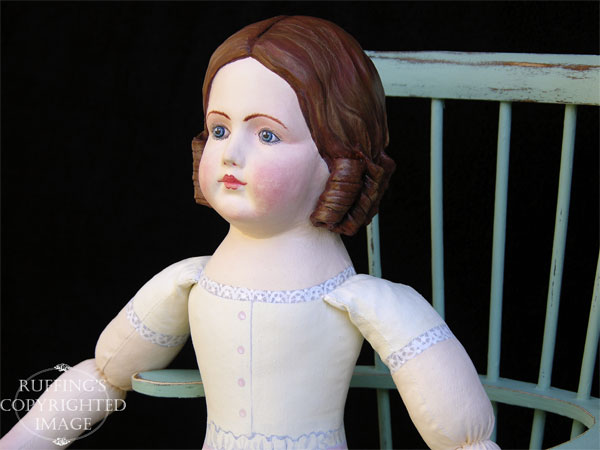 Her hand-sculpted ringlets on either side of her head are hand sculpted from paperclay.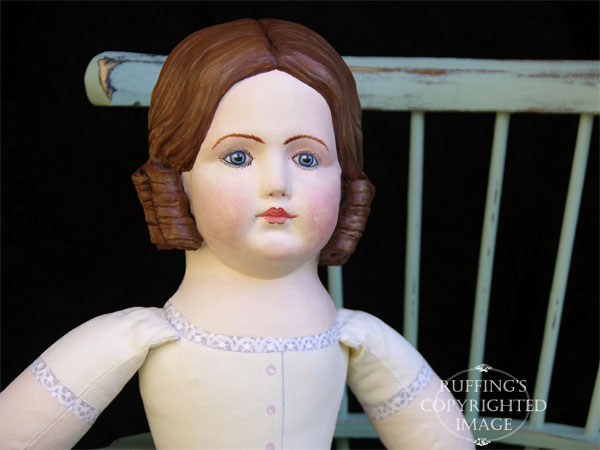 Emily was painted with gesso, and then detailed with acrylic paint. Her blue eyes are hand painted.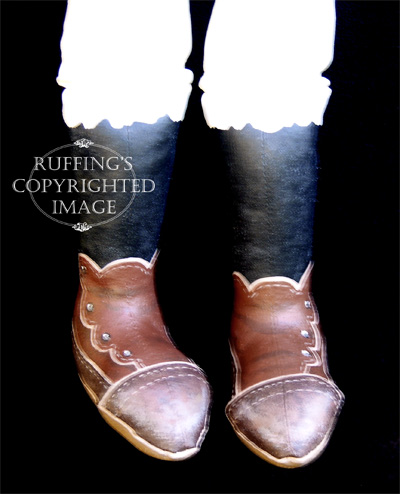 Her shoes are painted on as well, with tiny buttons up their sides.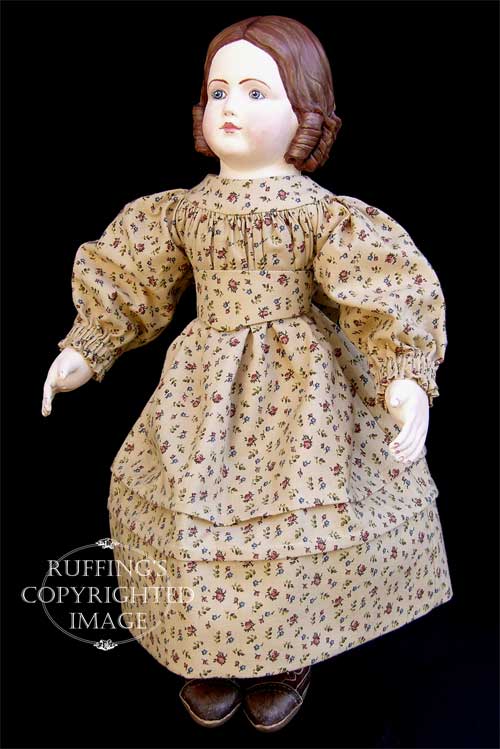 I made Emily's dress from a tan calico quilter's cotton. It is dotted with little burgundy and navy blue flowers.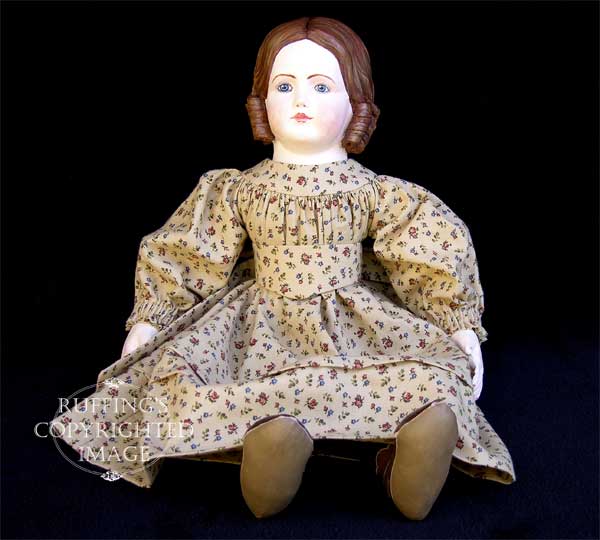 Emily's sash dips to a "V" shape in the front, and it holds in all the fabric gathers at her yoke. Her sash ties in the back to make a pretty bow.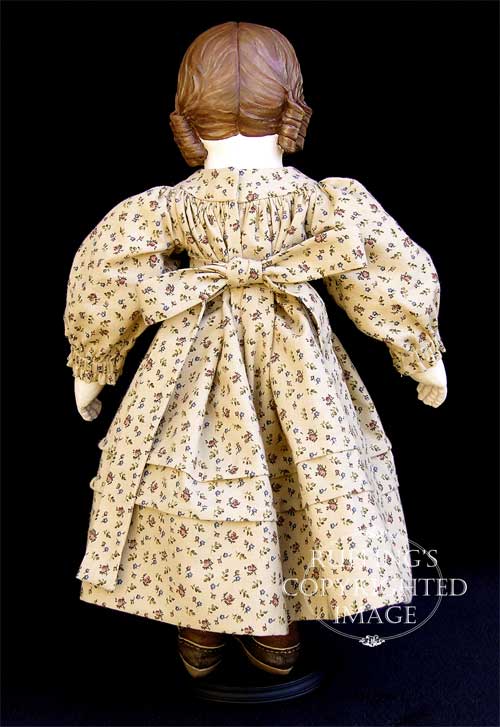 I sewed two pin tucks at the bottom of her dress and added a big three inch hem to make the skirt stand out nicely. All the seams are carefully finished.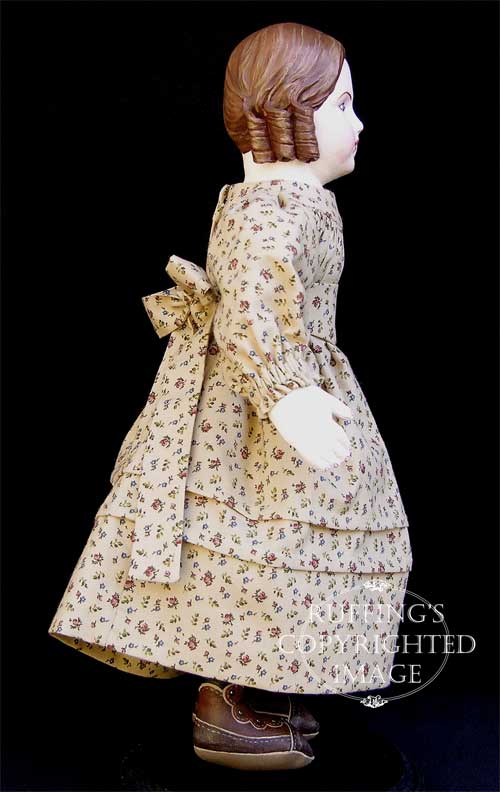 Her antique-style undergarments are carefully detailed with painted-on lace, pink buttons and a bow.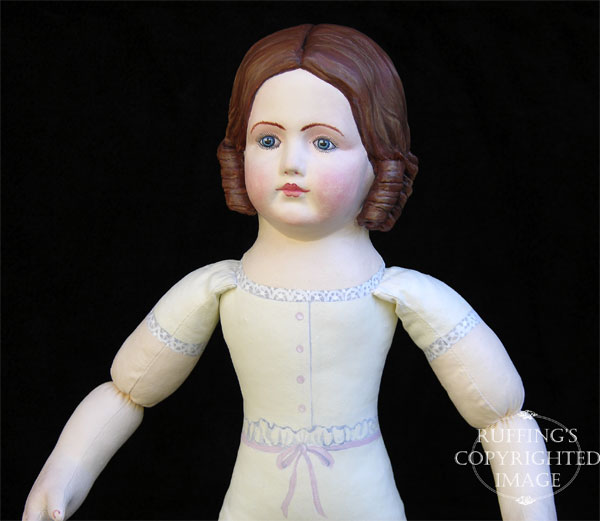 Emily is approximately 15 inches tall. She is sealed with matte varnish for protection.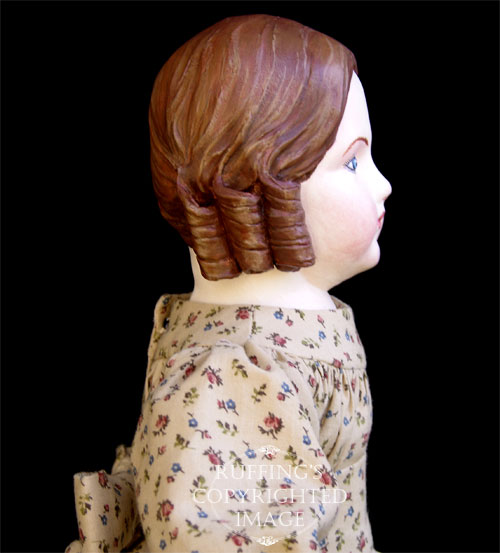 Many hours went into making Emily. She is a one-of-a-kind work of art. Emily is meant for display only.
Emily is signed and dated. She comes with a hang tag, a certificate of authenticity, and a copy of her story.
Update: Emily has been adopted. Thank you!