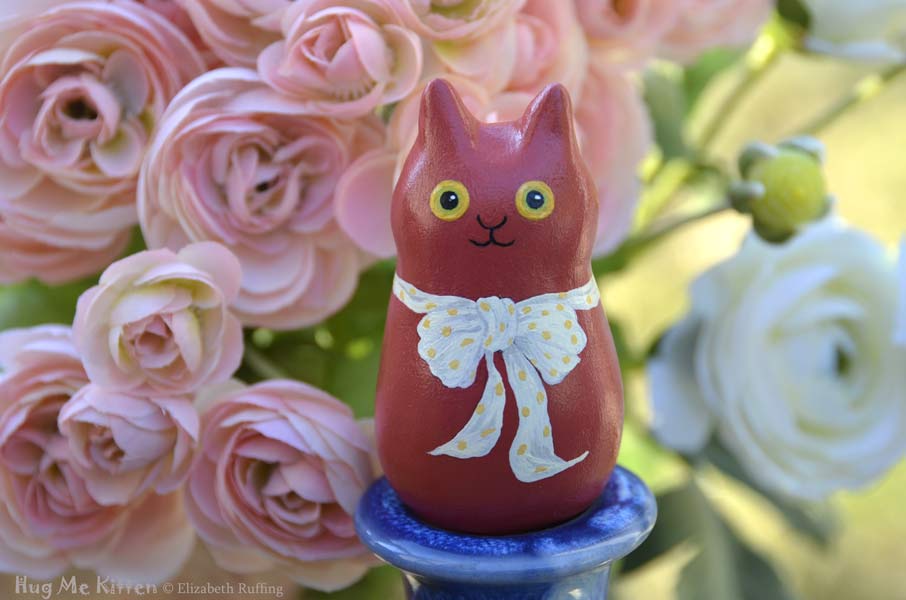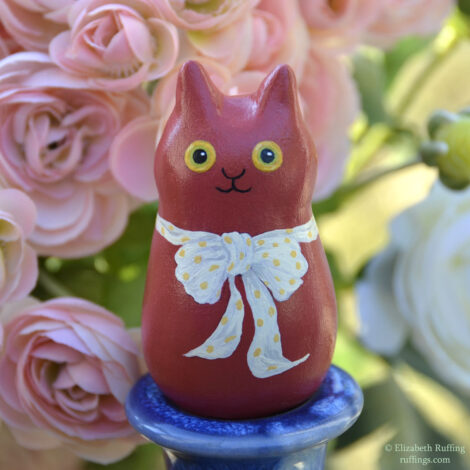 Nell is a handmade miniature original, one-of-a-kind red kitty cat art doll figurine, hand painted and hand sculpted in paperclay by artist Elizabeth Ruffing.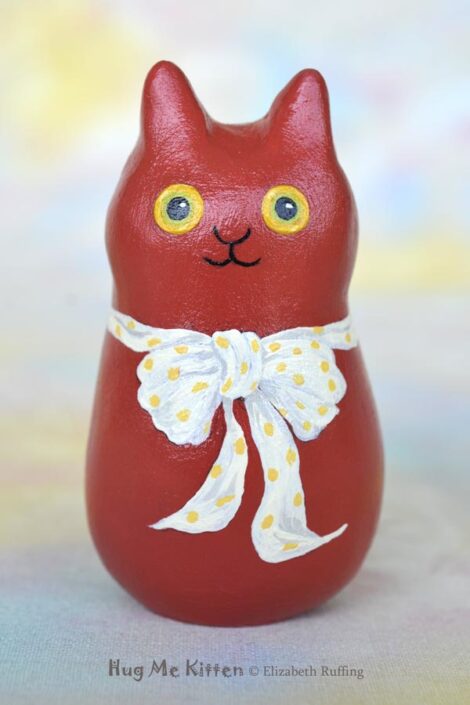 Nell is a country red and well-fed feline. She flounces about wearing her gauzy white scarf, which is covered in yellow polka dots. It is tied in a big bow around around her neck. She might be a little chubby, because she never refuses a snack. "No" is not in her vocabulary when it comes to anything delicious. Besides, who would think to deprive her of anything? That may be because everyone knows Nell has a big voice that she uses to approve or disapprove. She will proudly demonstrate it for you.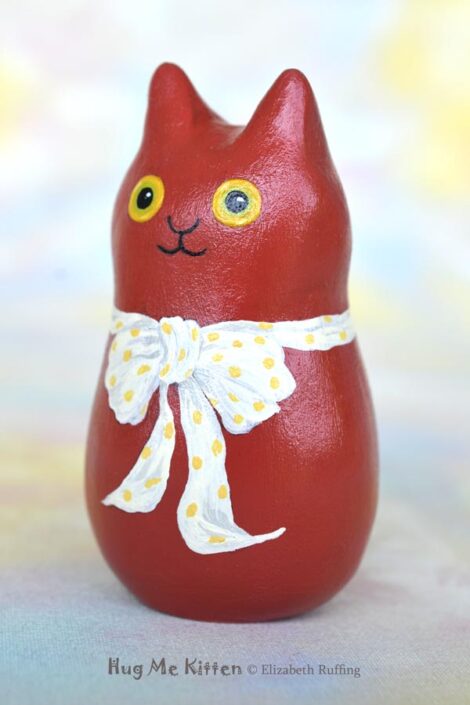 Nell has big gold eyes with green centers, and a contented kitty smile.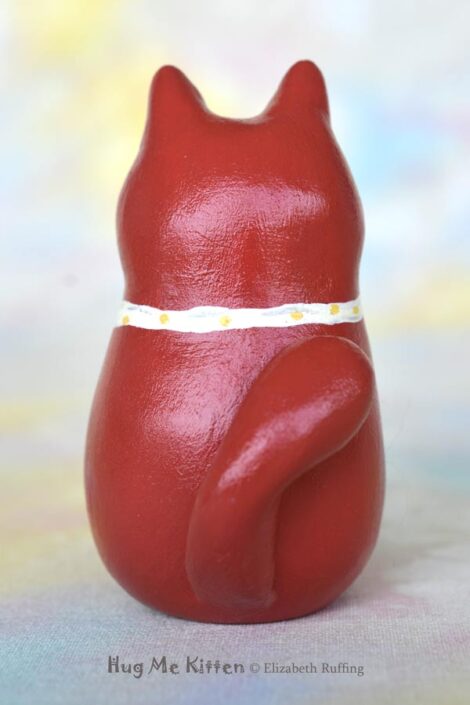 Nell is a handmade miniature original one-of-a-kind cat art doll figurine. I hand sculpted her from paperclay over wood, in multiple stages, to allow for drying and detailing. I painted her by hand, under a magnifying light, with tiny brushes, using acrylic paints. Nell is signed and sealed with gloss varnish for protection and preservation.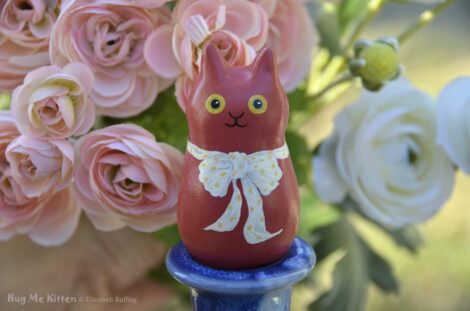 She is a work of art meant for display only, and not for play.  I am including a certificate of authenticity with her, along with a copy of her story.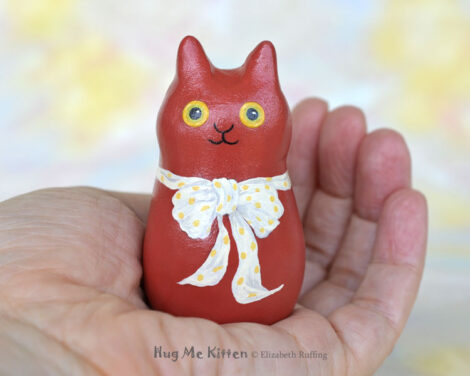 Nell is 2 and ¾ inches tall.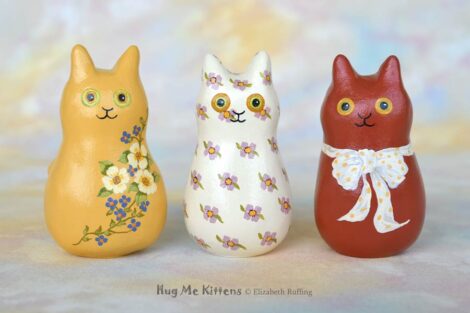 Nell is available for $59.99.
Nell's kitty cat friends are Mallory the gold flowered Hug Me Kitten (shown on the left, adopted) and Quinn the ecru Hug Me Kitten, shown in the center, with lavender flowers.
Please sign up for our mailing list to receive updates when we have something new to share: http://eepurl.com/docby1 (Once you fill in the form, be sure to click the confirm button in the email you receive from us to complete the subscription.) Thanks for stopping by!