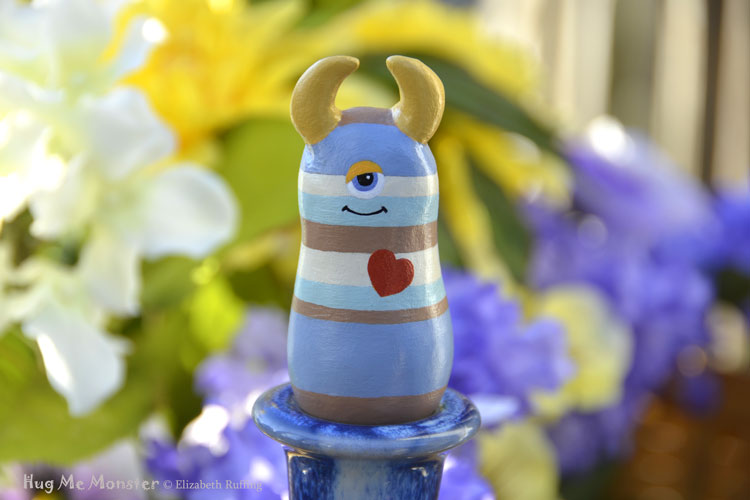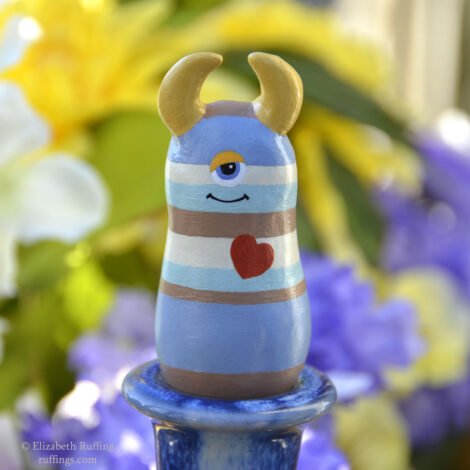 Durwin is a handmade miniature original, one-of-a-kind striped monster art doll figurine, hand painted and hand sculpted in paperclay by artist Elizabeth Ruffing.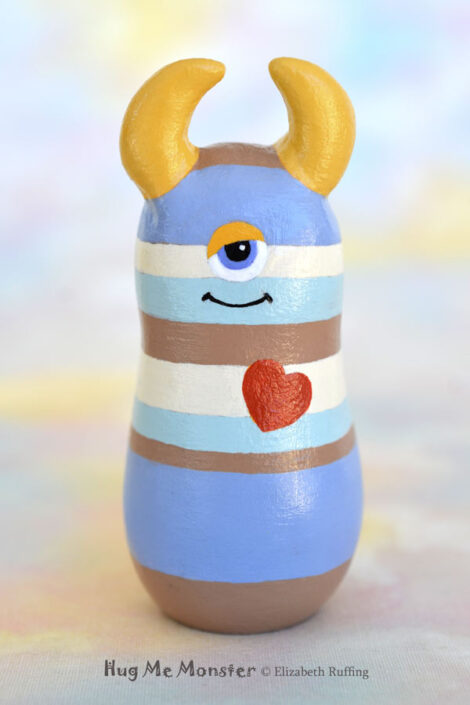 Durwin has one blue eye and a pleasant little smile that never leaves his face. Although he's a real monster, he wouldn't want to frighten anybody in his neighborhood. He has dozens of friends who leave him special monster treats that they order from monstertreats.com especially for him.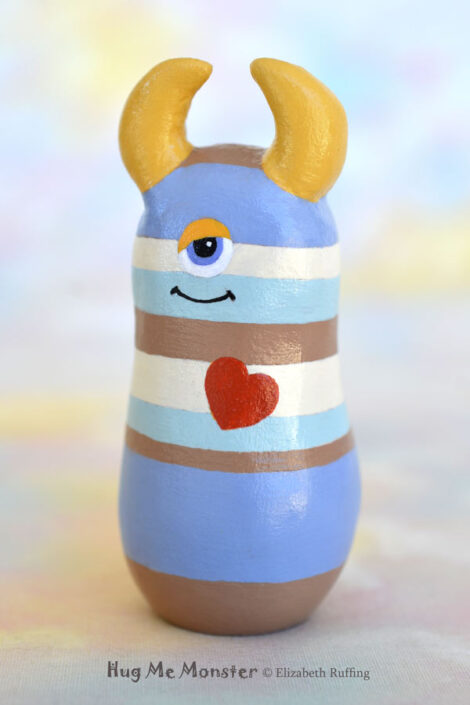 Durwin is striped in blue, pale turquoise, white, and cinnamon, and has a red heart. His golden horns are always visible, even in dim light, as he waits quietly in the backyard for his treats.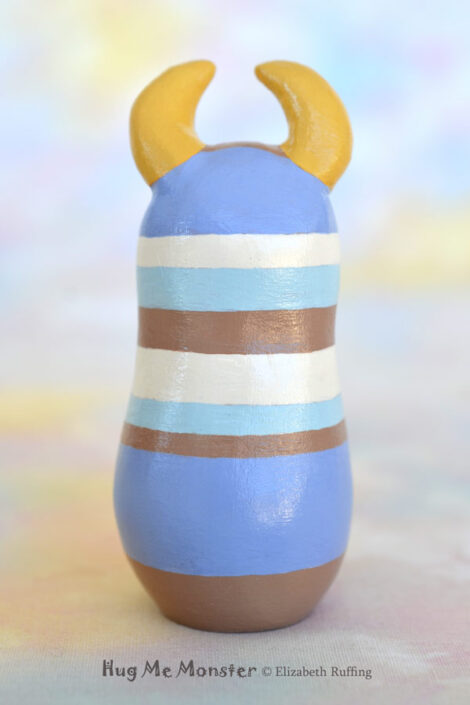 Durwin is a handmade miniature original one-of-a-kind art doll figurine. I hand sculpted him from paperclay over wood, in multiple stages, to allow for drying and detailing. I painted him by hand, under a magnifying light, with tiny brushes, using acrylic paints. Durwin is signed and sealed with gloss varnish for protection and preservation.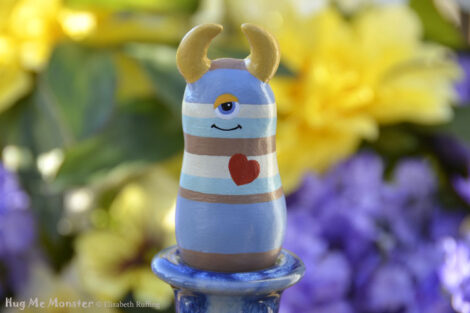 He is a work of art meant for display only, and not for play. I am including a certificate of authenticity with him.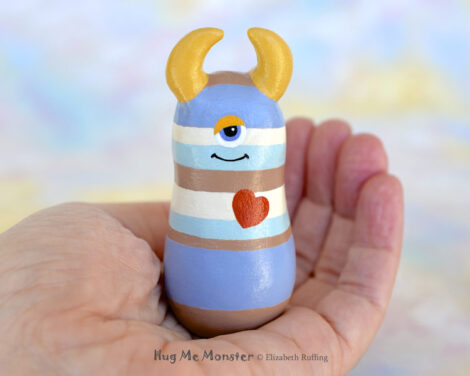 Durwin is 3 and 1/8 inches tall.
Durwin is available for $59.99.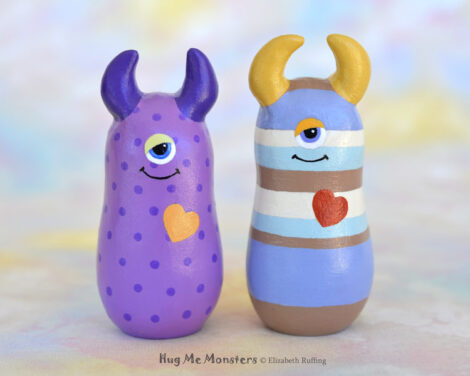 Durwin's grape colored polka-dotted friend is Lindy (already adopted).
Please sign up for our mailing list to receive updates when we have something new to share: http://eepurl.com/docby1 (Once you fill in the form, be sure to click the confirm button in the email you receive from us to complete the subscription.) Thanks for stopping by!