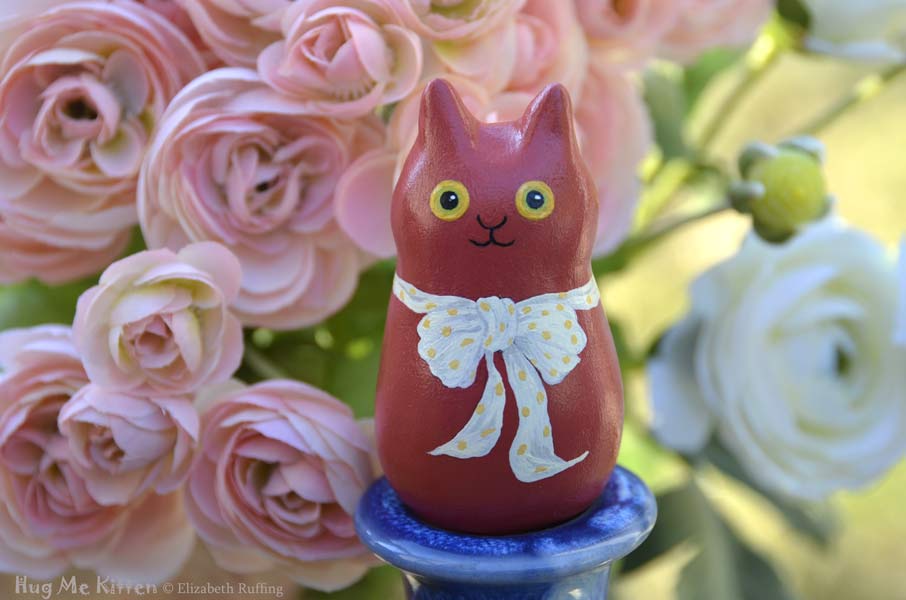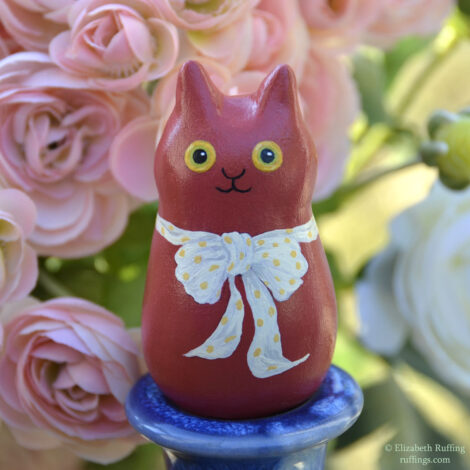 Nell is a handmade miniature original, one-of-a-kind terra cotta red cat art doll figurine, hand painted and hand sculpted in paperclay by artist Elizabeth Ruffing.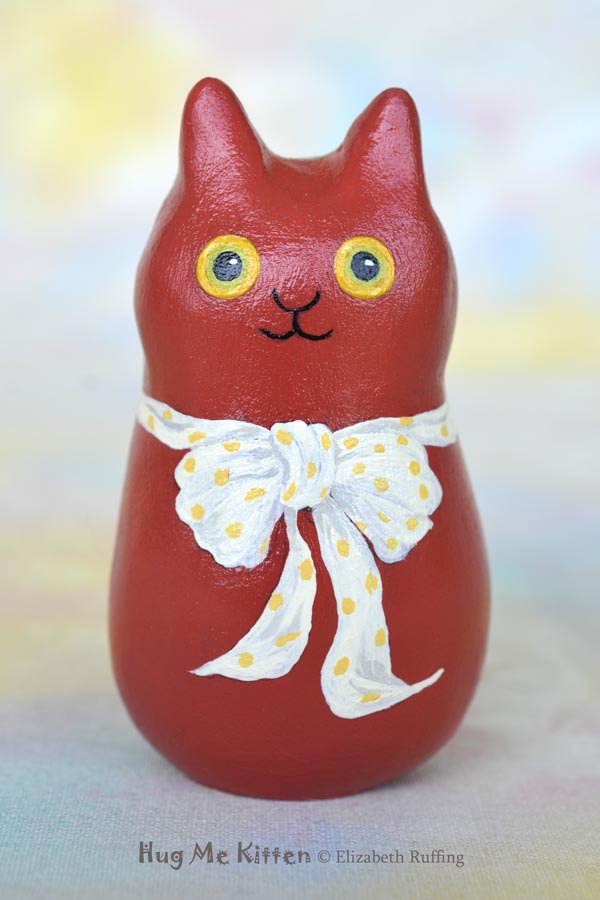 Nell is country red and well fed. She flounces about with a gauzy white scarf that has yellow polka-dots and is tied in a big bow. She might be a little chubby, but, there's more of her to love. Saying "no" to snacks is not in her vocabulary, and no one would think to deprive her of anything. Nell has a big voice that she uses to approve or disapprove, and will proudly demonstrate it for you.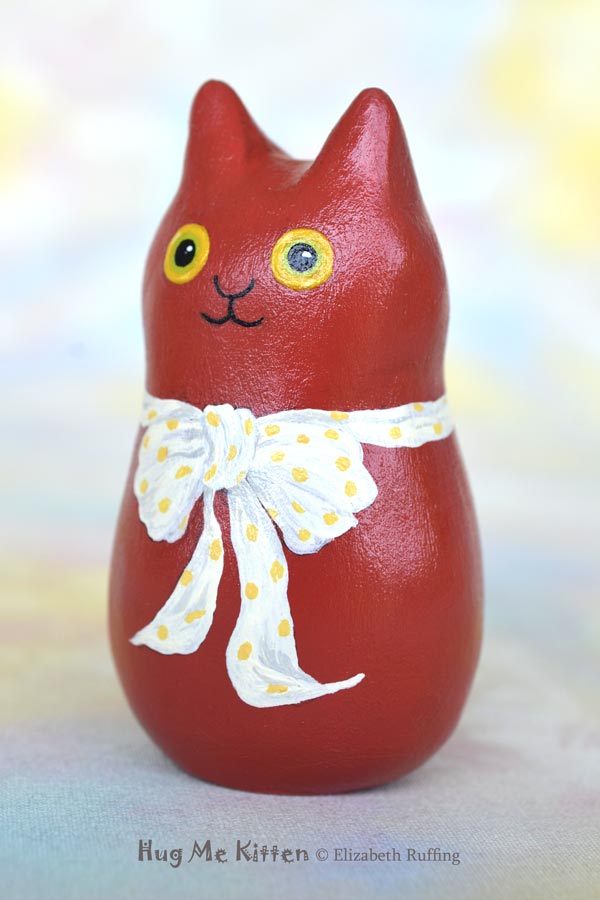 Nell is a handmade miniature original one-of-a-kind art doll figurine, hand painted, and hand sculpted from paperclay over wood, in multiple stages, to allow for drying and detailing. She was painted under a magnifying light, with tiny brushes, using acrylic paints. She is a work of art meant for display only, and not for play.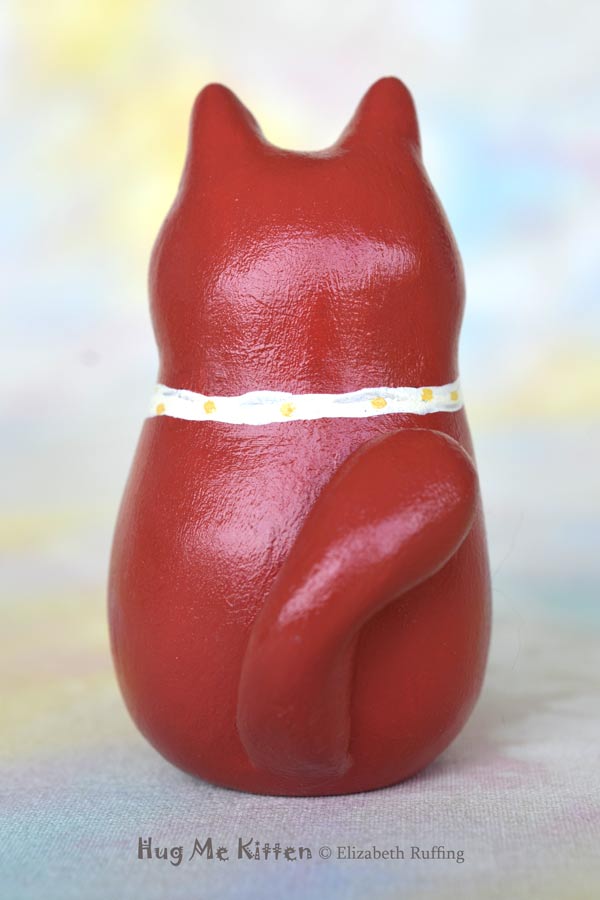 Nell is signed and sealed with gloss varnish for protection and preservation. She comes with a certificate of authenticity.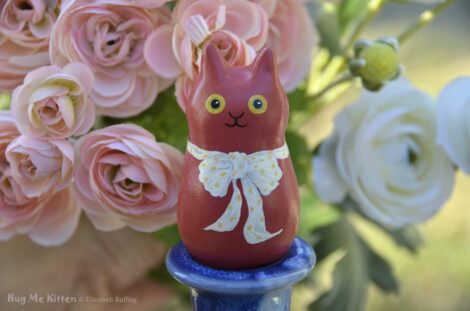 Nell is 2 and ¾ inches tall.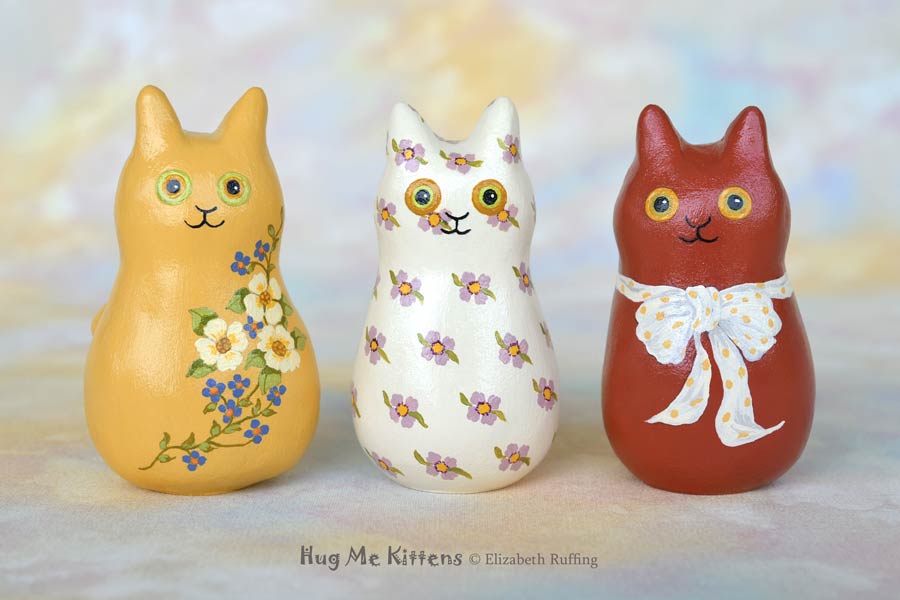 Nell is available for $59.99.
Nell's friends are Mallory the gold flowered Hug Me Kitten (adopted) and Quinn the ecru Hug Me Kitten with lavender flowers.