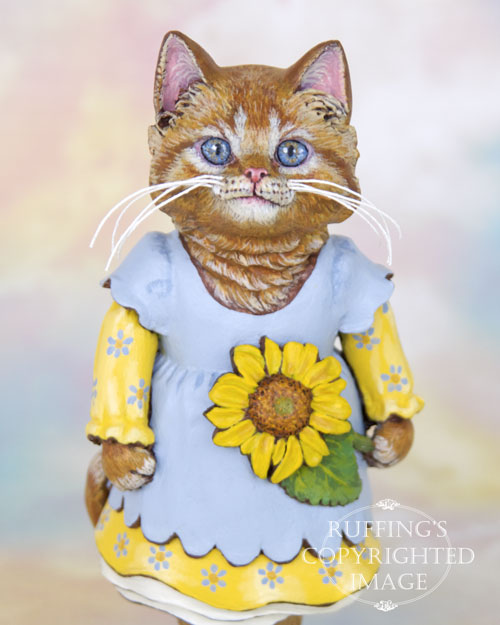 This ginger tabby kitten was named Sunflower, perhaps because of her bright little face and her sunny disposition, or perhaps just because there was a sunflower farm nearby. The name seemed to suit her.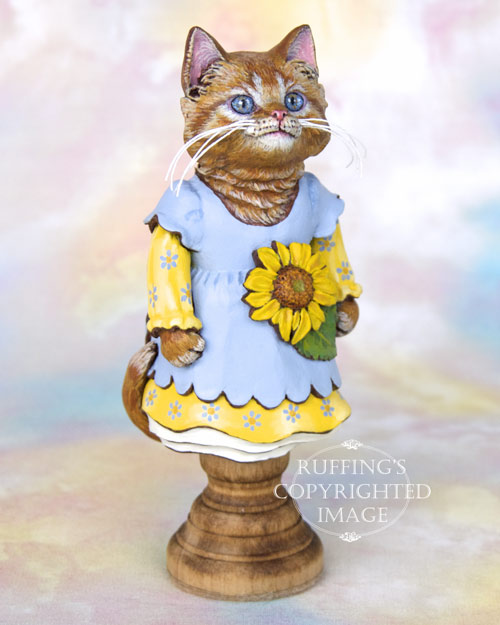 When Sunflower was told the giant and impressive flowers had the same name as her own, she marched off to visit them. She thought she might pick one to bring home, but most of the flowers were far bigger than her head, and way too heavy to carry.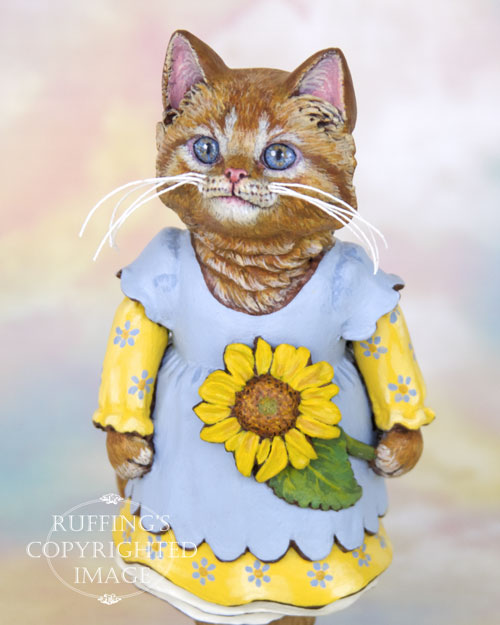 Seeing her problem, the sunflower farmer found the littlest sunflower, and presented it to her.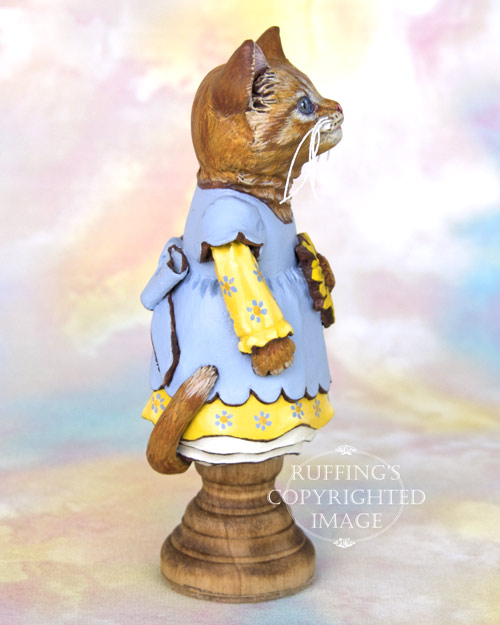 "Thank you kindly" Sunflower said to him. "I am very pleased and honored that all these wonderful flowers were named after me."
With a big smile, Sunflower headed for home, and with a big smile, the farmer watched her go.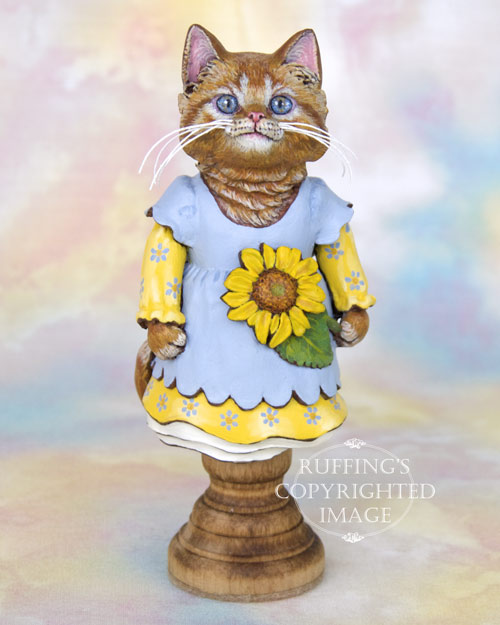 Sunflower is an original one-of-a-kind work of art, and is meant for display only. No molds are ever used in my work. She and her sunflower are hand-sculpted from paperclay, and are entirely hand painted with acrylic paints.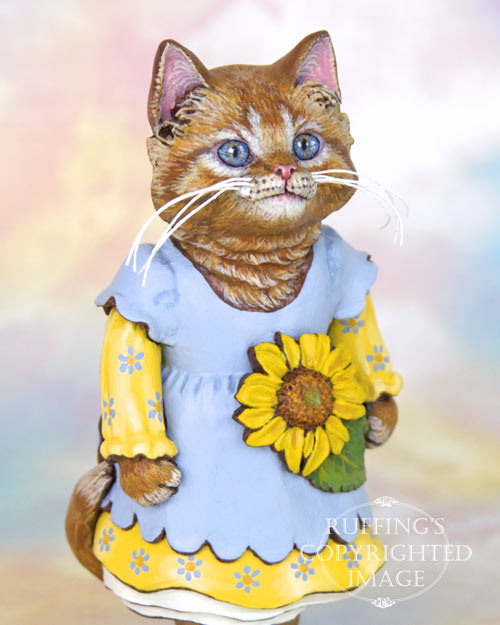 Her bright yellow dress is patterned with little blue flowers, and the soft blue jumper she wears over it has scalloped sleeves and a scalloped hem. It ties in a big bow at the back. Her striped orange tail emerges from the white petticoats that show beneath her dress. Sunflower's whiskers are made from stiffened cotton thread.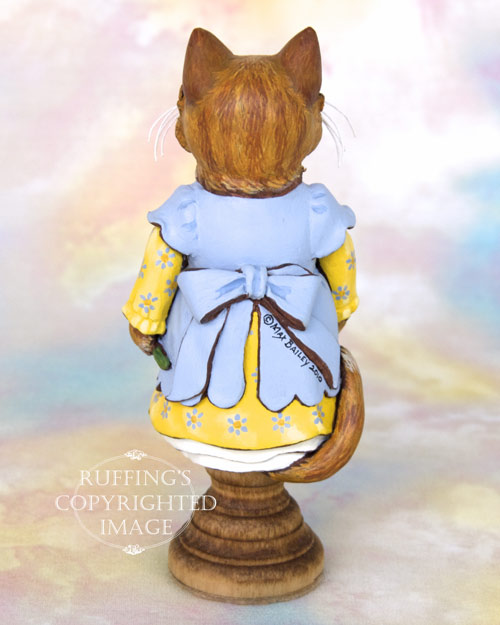 Sunflower is signed and dated and sealed with matte varnish for protection and preservation. She rests firmly on a turned wooden base that is stained and sealed in golden oak.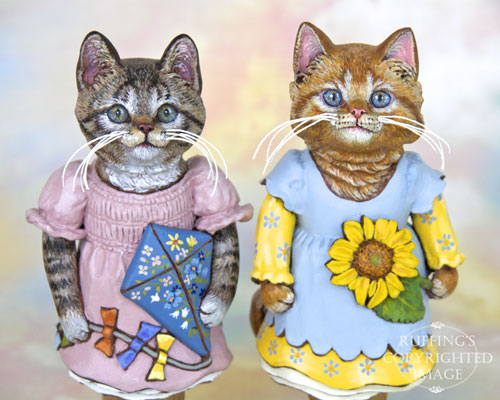 Sunflower is an itty bitty kitty. She stands only 4 and 5/8 inches tall. She comes with a hang tag, a certificate of authenticity, and a copy of her story.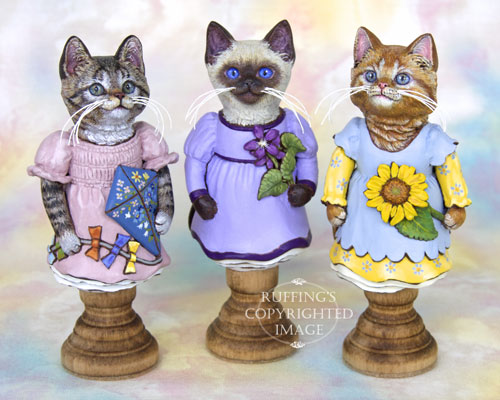 Update: Sunflower has been adopted. Thank you!
Sunflower's kitten friends are Katie the Tabby Kitten (left) and Violet the Siamese Kitten (center).