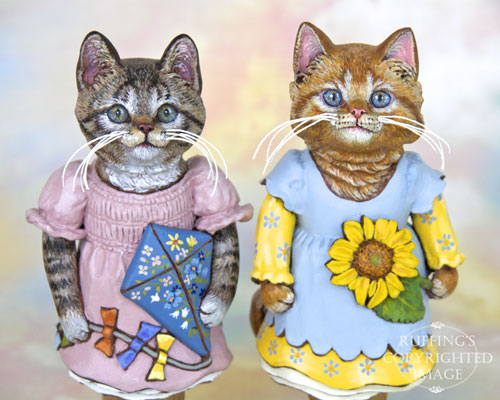 I'm moving right along now, getting things done, like editing new doll photos and making up their web pages. These two kittens are Max Bailey's latest original one-of-a-kind folk art doll figurines.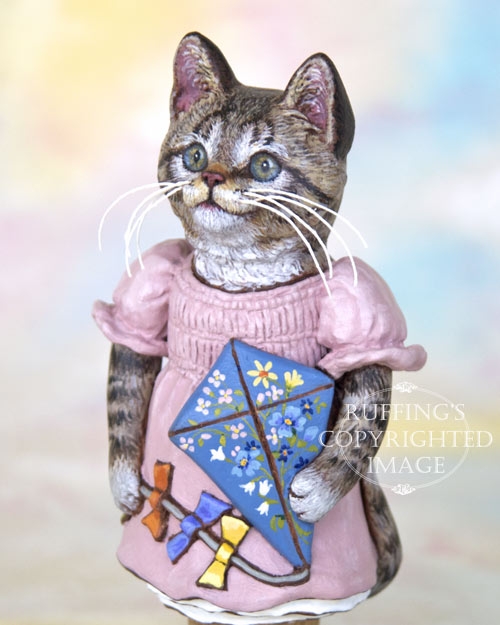 This is "Katie the Tabby Kitten", and below is "Sunflower the Ginger Tabby Kitten". Katie's brother gave her is kite because she admired it so much. She painted flowers all over it to make sure he didn't ask for it back!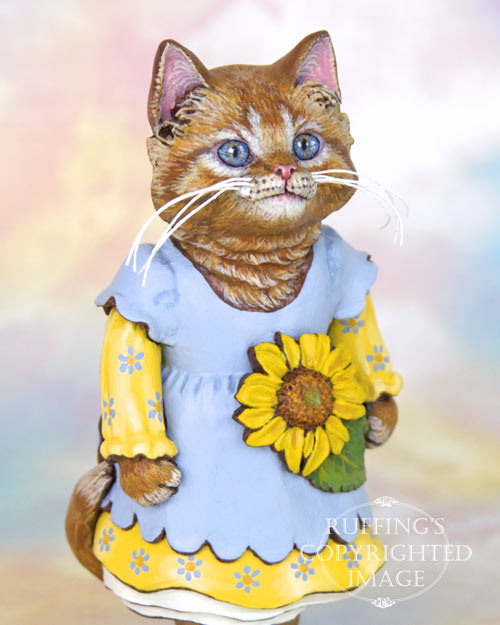 A sunflower farmer gave Sunflower her gift, which she is certain was named after her. She's very flattered that all the flowers on his farm were named after her too. That's a pretty big compliment.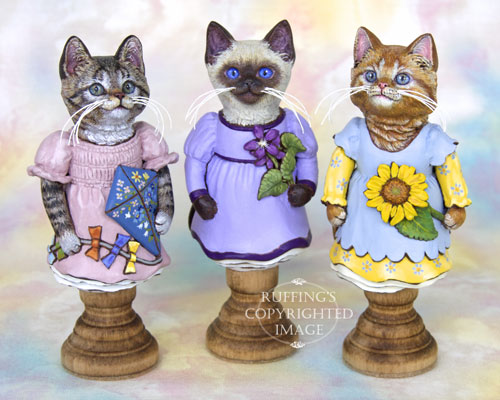 Katie and Sunflower join "Violet the Siamese Kitten" in Max's series of Itty Bitty Kitties. I can tell you, Max's eyes are aching for something larger, and his next creations are going to be a bit bigger. I have to supply him with some more doll bodies to get him going on some other jointed original one-of-a-kind folk art dolls we have planned as well.
To see more of Katie, Sunflower, and Violet, and read their stories, please visit the links below:
Sunflower the Ginger Tabby Kitten