Katie is a tabby and white kitten. She loves to go up to the top of the hill on a windy day and watch her brother and his friends fly their kites.
Her brother's blue kite is her favorite. It sails recklessly in the wind, swaying back and forth in the sky. It is so beautifully blue that it sometimes disappears against the blue of the sky, and Katie holds her breath until it reappears against a white cloud.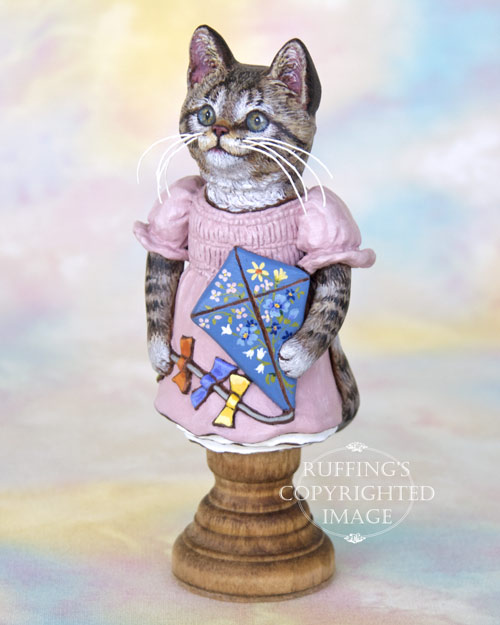 One morning, Katie's brother handed her his blue kite. "You can have this one," he said. She was greatly surprised, but she thanked him for his generosity, took the kite, and ran home.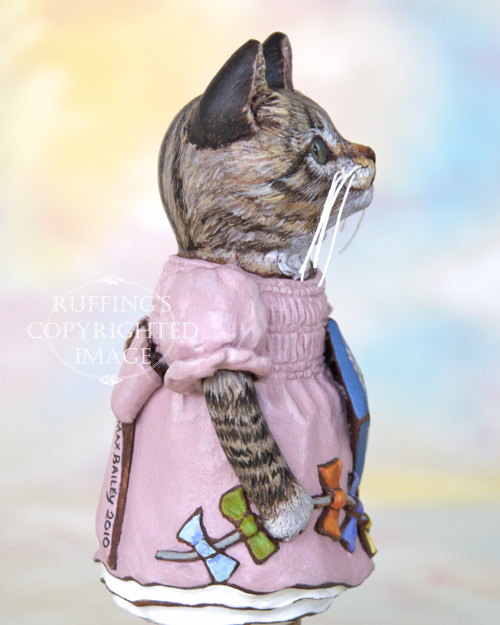 No one saw Katie all afternoon. While Katie isn't very athletic, she is very artistic. She took out her paints and brushes and painted all her favorite flowers on the blue kite, until it was as flowery as a kite could be. She made pretty little bows out of her favorite hair ribbons and tied them on the tail of the kite.
"There!" said Katie, when she was satisfied with her creation. "Now he won't ask for it back!"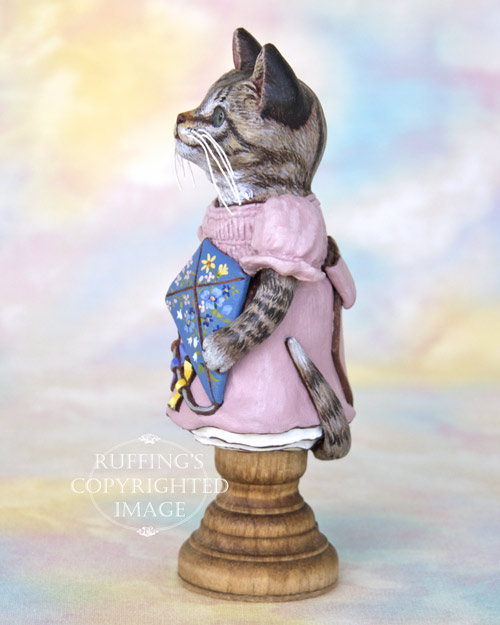 Katie is an original one-of-a-kind work of art, and is meant for display only. No molds are ever used in my work. She and her kite are hand-sculpted from paperclay, and are entirely hand painted with acrylic paints. Katie's soft pink dress has puffy sleeves, and smocking on both the front and the back. It ties at the back with a big bow. Her striped tabby tail emerges from the white petticoats that show beneath her dress. Katie's whiskers are made from stiffened cotton thread.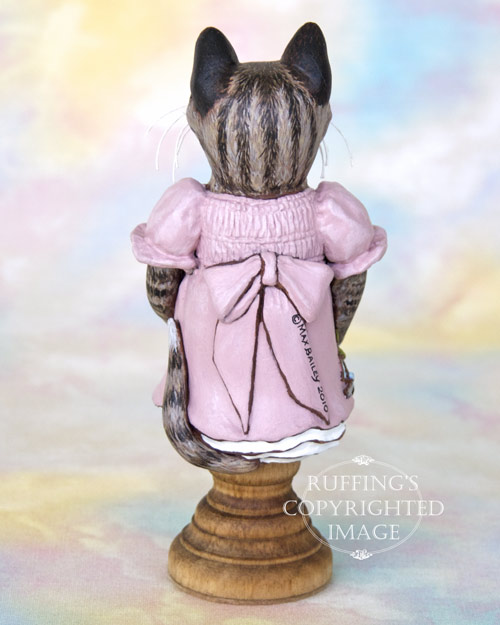 Katie is signed and dated, and sealed with matte varnish for protection and preservation. She rests firmly on a turned wooden base that is stained and sealed in golden oak.
Katie is an itty bitty kitty. She stands only 4 and 1/2 inches tall. She comes with a hang tag, a certificate of authenticity, and a copy of her story.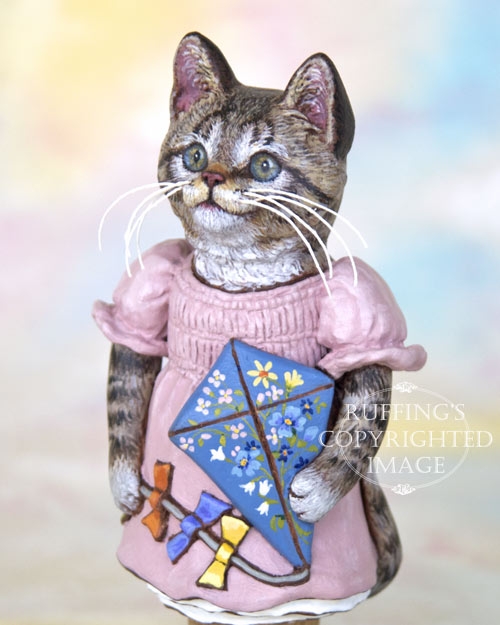 Update: Katie has been adopted. Thank you!