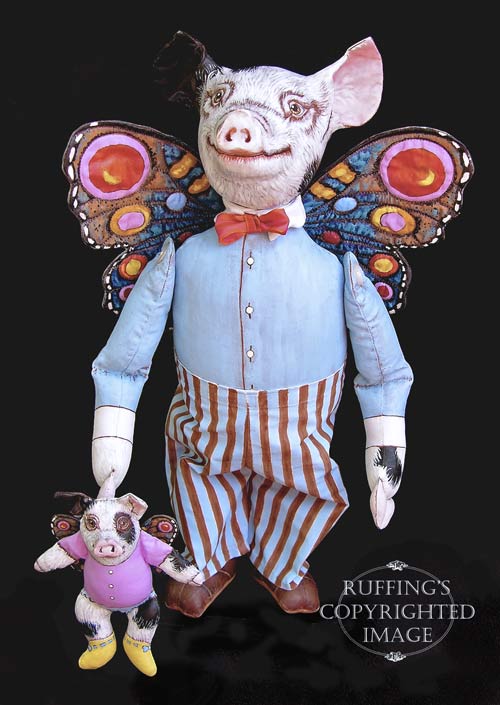 Happy Father's Day to all the dads out there! I hope you enjoy your day. I have a great dad myself, and I'm thankful for that. He's been extra helpful this past week. I've had a flat tire and a dead car battery, one after the other, and he took care of both for me. Yay, Dad!
Here are Horatio and Hannah, Max's only flying pig, father-and-daughter, original, one-of-a-kind folk art dolls…so far. They were, I think, Max Bailey's first sculpted dolls, and two of my all-time favorites. I twisted Max's arm into trying doll making. I'd been trying it myself, and I had a feeling Max would be good at it and might even like it. I was met with some eye-rolling at first, but that never happened again. I think we were all surprised by just how good Max was at this. It was a perfect fit. Max has been an art-doll-making enthusiast ever since. Horatio and Hannah have been adopted, and I miss them. I think we might just have to collaborate on some pigs, and maybe a cow too. I think that would be fun.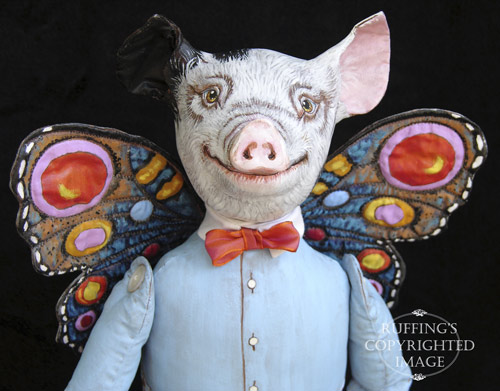 I've been redoing a lot of the old web pages and re-editing doll photos, including Horatio's and Hannah's, on our Ruffing's site. I've been redoing our blog as I go, getting it ready for a relaunch. I've still got the working copy on Blogspot. Update: The Ruffing's blog is now on the homepage of the Ruffing's site. I think I will put almost the entire site in blog format, and add more original art. I want it to be a real showcase of our dolls and paintings. I'd like to add more art quilts too. I know I keep saying this, but I am pretty excited about it. 🙂 And, I'll be working on it all summer.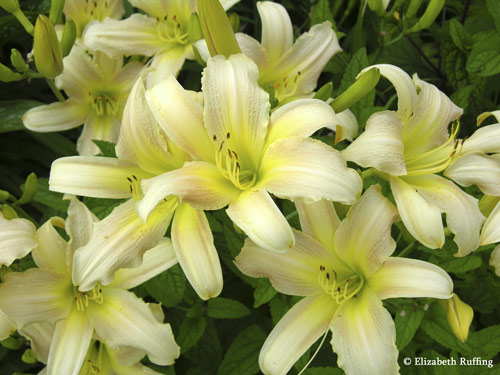 My mom and I were out yesterday, Father's Day shopping, and we came across a daylily show, at the mall. They were giving out ribbons for all the pretty varieties. When we came back, I decided to take some photos of our own daylily show, which has been beautiful this year.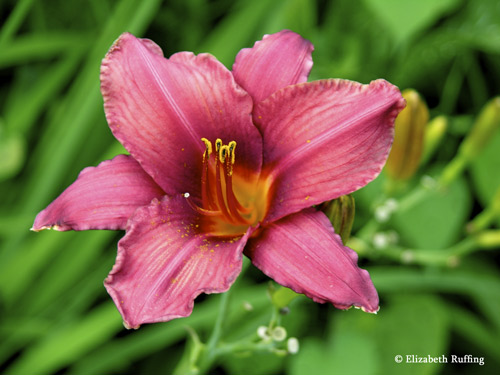 This particular bunch of daylilies are ones I brought with me from New York, when we moved. I bought them as a set, through the mail, from Jackson and Perkins. I can remember admiring them in their catalog and just having to have them. Luckily, daylilies thrive here in North Carolina.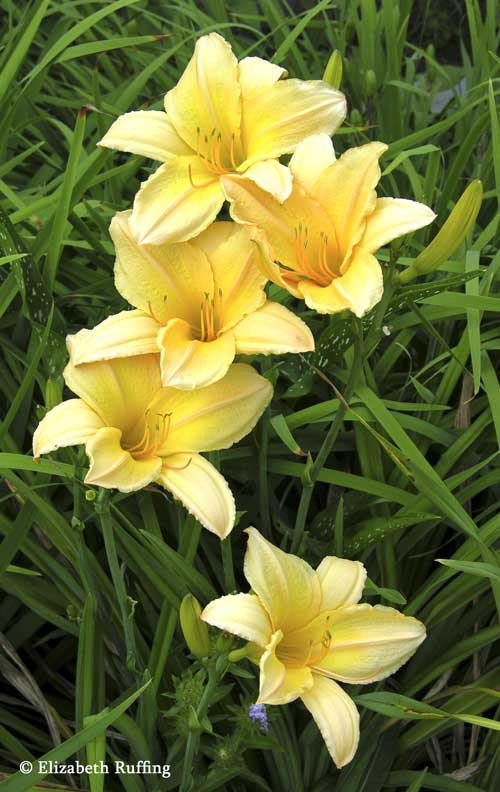 This summer, I'm also going to try to stock up a little on toys for the next holiday season. Last year's was crazy. I felt like I wasn't able to leave the house for weeks. It was wonderful that so many people wanted custom-made handmade toys, and it was great fun to hear everyone's stories. But, boy, was I a sewing fiend. I'd like to have more of a variety of ready-made handmade toys available this time around, so people can pick them out and name them themselves. I think that would make everything easier for everybody.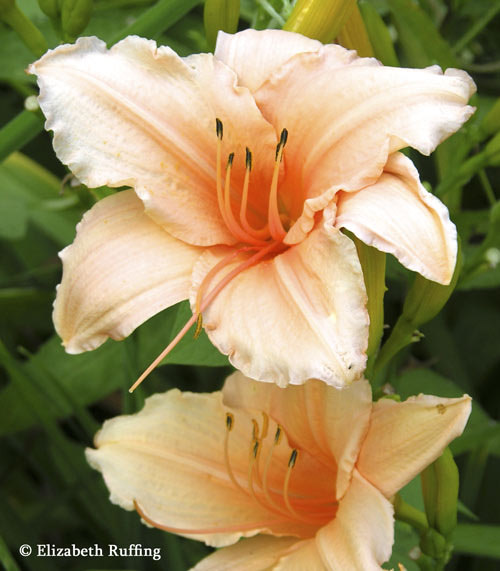 Of course, I also want to get going on more original, art doll collaborations with Max, and those art quilts I keep talking about…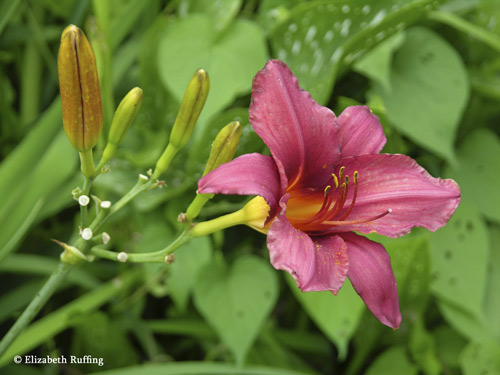 I guess I'm going to be busy! Summer here is a good time to be busy with indoor projects. Today is supposed to be between 97 and 100 degrees outside! I think we will end up going for walks inside of stores for a while. Evenings are often hot too.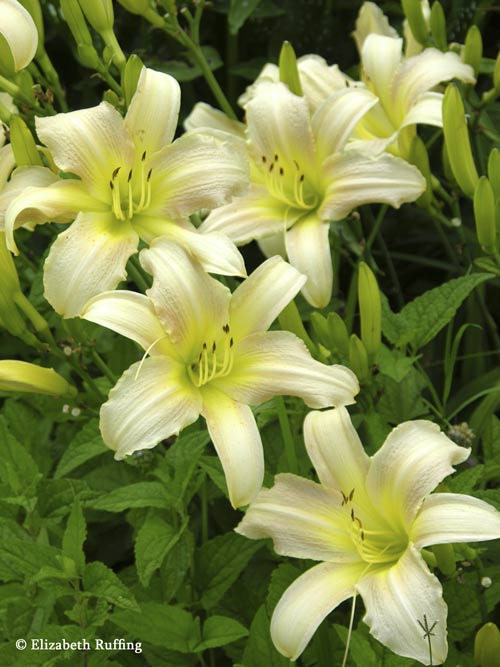 I'm catching up on the Twilight movies right now too, via Netflix. I had no idea how much I would enjoy the first movie, but I really did. We've got New Moon right now, and I'm working my way toward Eclipse. More fun ideas for things to do while avoiding the great outdoors. Oh, but I do miss the great outdoors! I hope we have some cool hours coming our way.