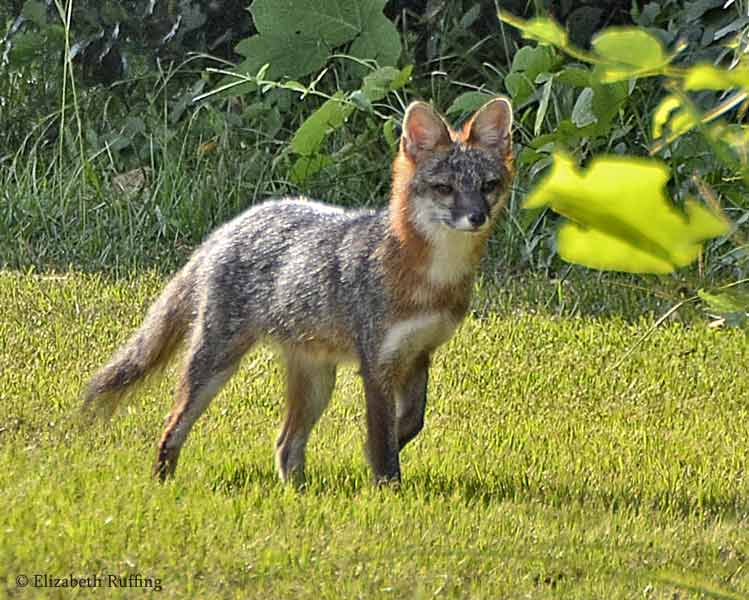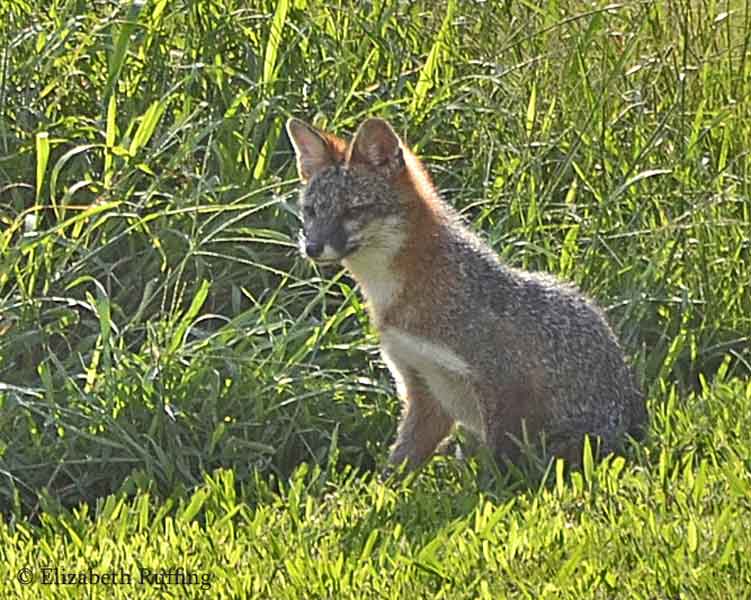 My beautiful fox friend I mentioned in my last post, made another appearance and I was able to get some photographs. I took these from a distance.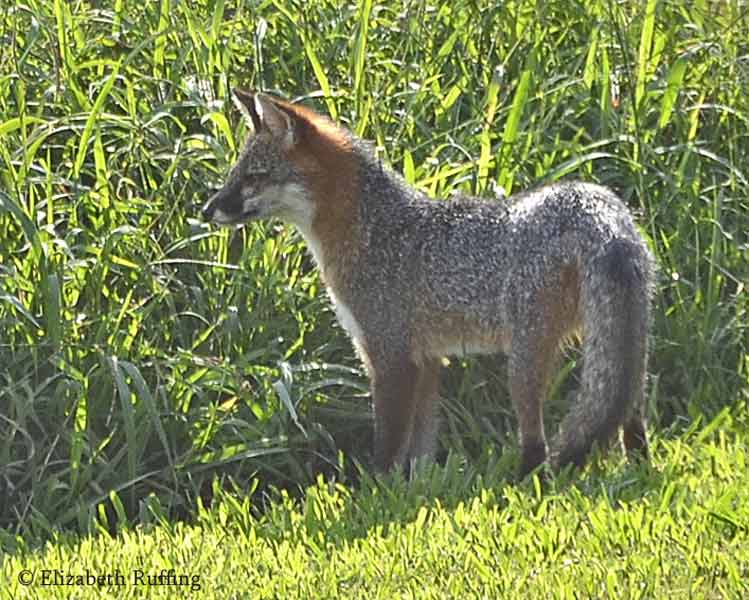 She came in the early evening to nibble on the long grass I left in the back yard. The grassy patch has become popular with crickets. I am sure mice, bunnies, deer and snakes like it too. It got too long to mow, because there is a wet patch underneath it, and it grows too quickly to maintain. So, I let it grow. I am not brave enough to try to walk through it any more.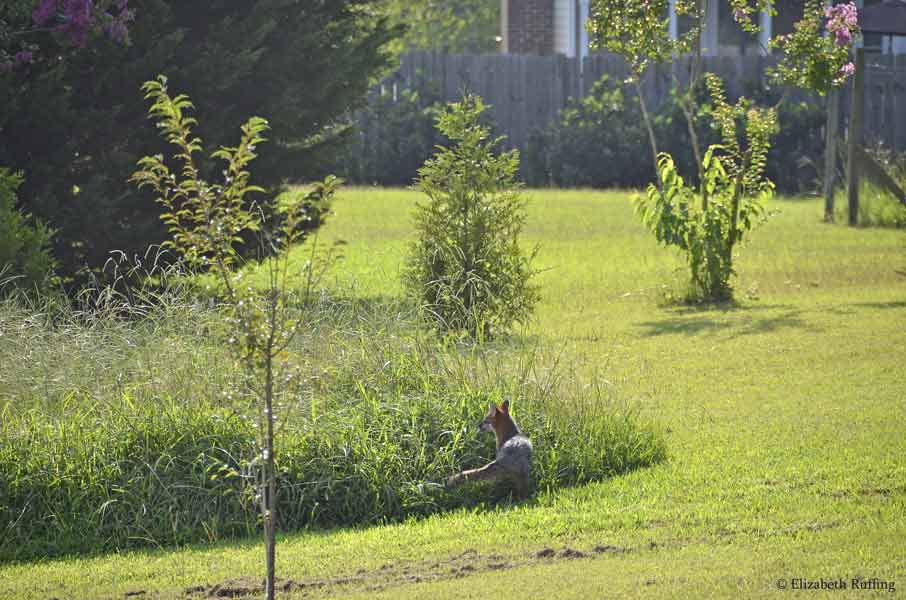 When she was done pulling seeds off the grass, she trotted back to the woods, as she usually does, after looking around a little.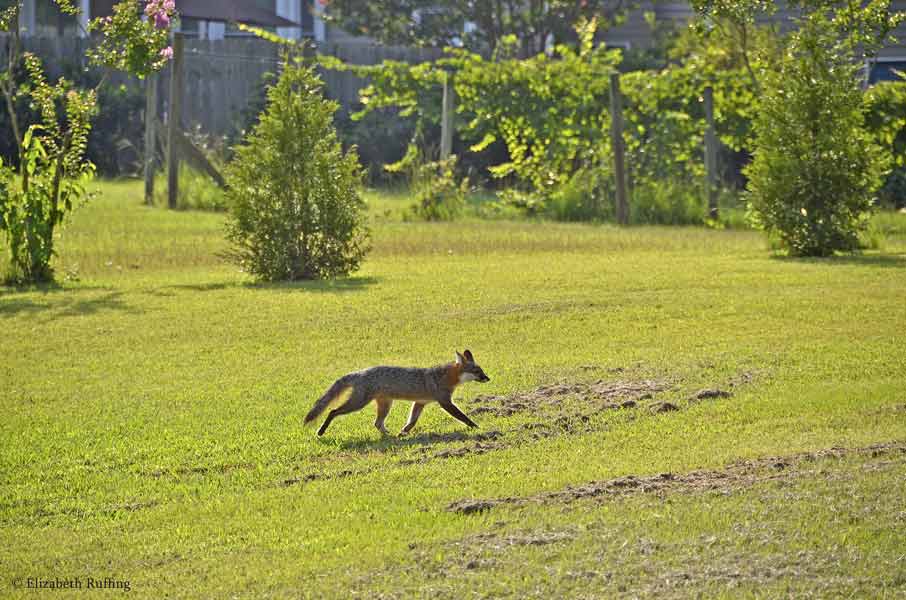 She is so pretty. Our vet said to stay away from her, and don't leave any food, like cat food, out or encourage her in any way. I leave water out for the animals, which he said is fine. He also told me to watch for any unusual behavior, like not running away when she should, but she seems to be healthy and normal. One of our neighbors clapped his hands at her and she did run. The vet said that is a good sign, but to be careful because foxes can be carriers of rabies, even if they are not symptomatic.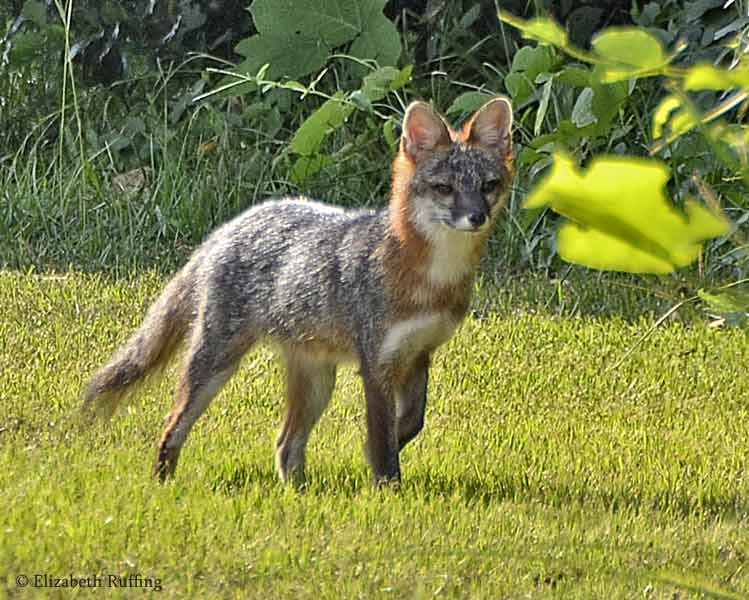 I get worried that people will get worried about her being around. I want her to be able to go peacefully on her way. I am hoping she will have the sense to avoid coming out in front of everyone, but she seems used to being near people. She hasn't shown any interest in chasing cats, but I worry about that too. I have told my immediate neighbors who have cats outside that I have seen her out in the evenings, to be cautious. I have also told them she seems normal and healthy.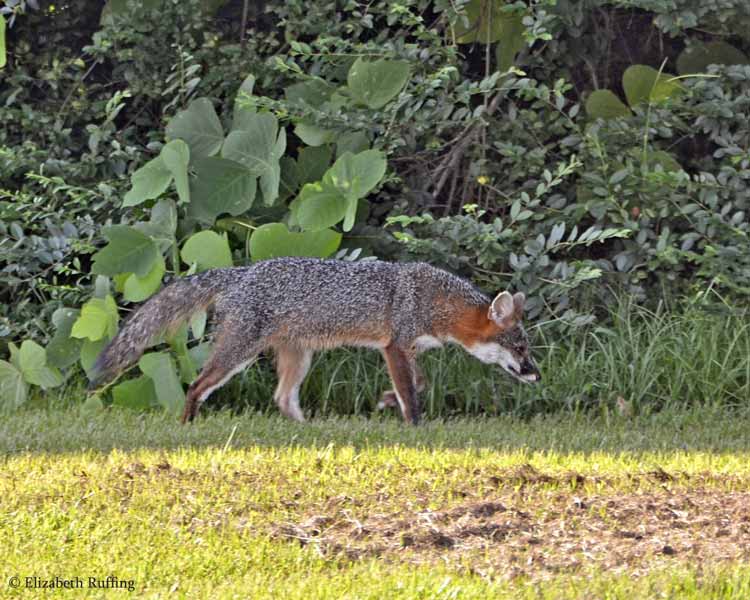 I am wondering if she has fox pups in the woods. She always comes and goes at the same spot. I used to see eggshells on the lawn and in the woods, but I hadn't seen a fox in years. People in the neighborhood have chickens and ducks. I hear a rooster on the other side of the trees. Maybe she set up her home to be near them, or maybe she just makes the rounds.