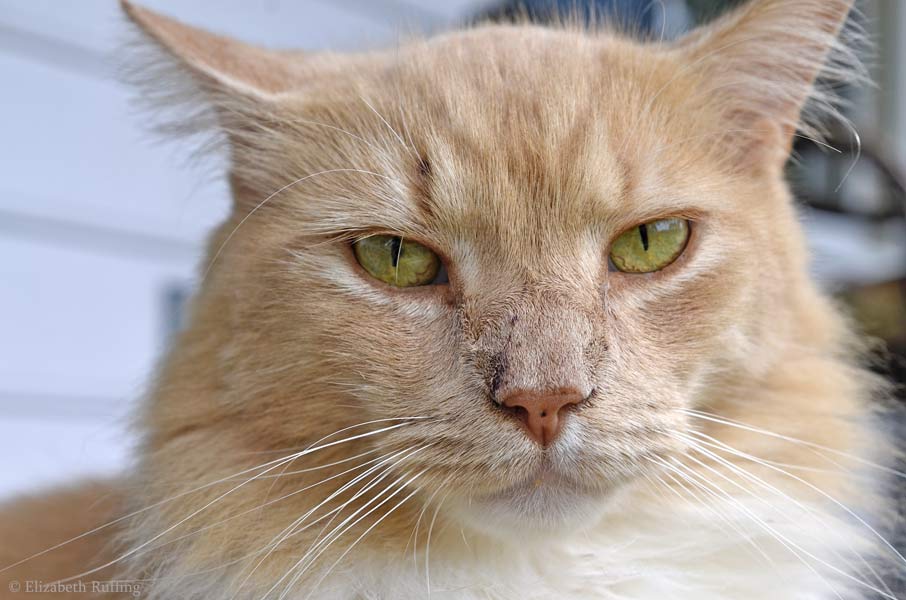 I am now stuffing and detailing the Hug Me Slugs I have started. It has been too gray to photograph these, but we should get a sunny day soon. These are the larger, 12 inch tall ones. I hope to post them in my toy shop soon, and keep finishing and posting more.
It is finally slightly cooler and it even rained a little, making it possible for me to get another tree in the ground. I am putting in a row of Green Giant Arborvitae, to block the sound from the road, and to enclose the yard. I will be so happy when fall arrives. I am going to keep planting.
I wandered around, taking some photos this morning. The flowers are losing their blooms, but I still find them pretty, like these ageratum. Our friend Linda, back in our old neighborhood, gave some to me, from her yard, and they have continued to reproduce every year.
It is nice to have flowers and trees and bushes from our old home. I hope to add more here to make it feel more comfortable and familiar to me.
The morning glories came with this house, and have continued replanting themselves for the past fourteen years we have been here.
I love this dark purple one.
It is pretty even with its leaves all chewed.
I have no idea where this tiny red morning glory came from. It was suddenly blooming at the end of the porch this morning, having made its way up a bush.
While prowling around the yard, I found one of the few remaining dandelion flowers. The wind was blowing while I tried to get it into focus. It looks like it is floating through green space.
I also came across the abandoned mockingbird nest in my beauty bush. I kind of wish I could climb in there. It looks like a good place to hide out, if you are tiny.
Even decaying things look beautiful. I keep passing this moss on tree bark.
I found a giant mushroom too. I wish I knew what kind this was. If anyone knows, please tell me. I loved to collect them when I was little. Bird nests and mushrooms make me think of homes for magical woodland creatures.
Speaking of woodland creatures, a second little black kitten was spotted, twice now, running up to our front door in the dark, to quickly grab some snacks out from under Santana, when they are put out. As I mentioned before, we have been having strays showing up at our neighbors' houses, then a kitten, and now a second kitten. I have been trying to trap here, hoping to get the kitten some veterinary help, since I can't get to where the cats are coming out of the woods behind my next door neighbor's garage, but it isn't working.
I turned our porch light on to see this happening, Santana guarding the trap door. So far, I have trapped him twice, and an opossum once. Santana thought that was funny. He was lying next to the trap when I came out to escort the opossum off the porch, and gave me a nod and a meow to let me know he wasn't the one who fell for it that time.
Santana, who comes from across the cul-de-sac from us, firmly believes our house is his house, and our yard is his yard. He has also been fighting with the cats who cross the lawn, chasing them away. He has bites and scratches every few days lately. He recovers from one set of injuries only to get new ones.
This morning, there was fur all over the lawn, and his face has some scratches. I don't know who the other participant was, only that he was gray and possibly white. I think Santana's Convenia shot will probably tide him over for these cuts. I hope the other cat is okay.
It's tough to control the situation, when none of the cats involved are ours, and the strays are showing up for food at neighbors' houses. I end up asking for them to trap where the cats are so they can get fixed and vaccinated. There isn't much hope of any adult cat getting trapped on our property, not with Santana fighting with them, even if he does seem to tolerate kittens and opossums.