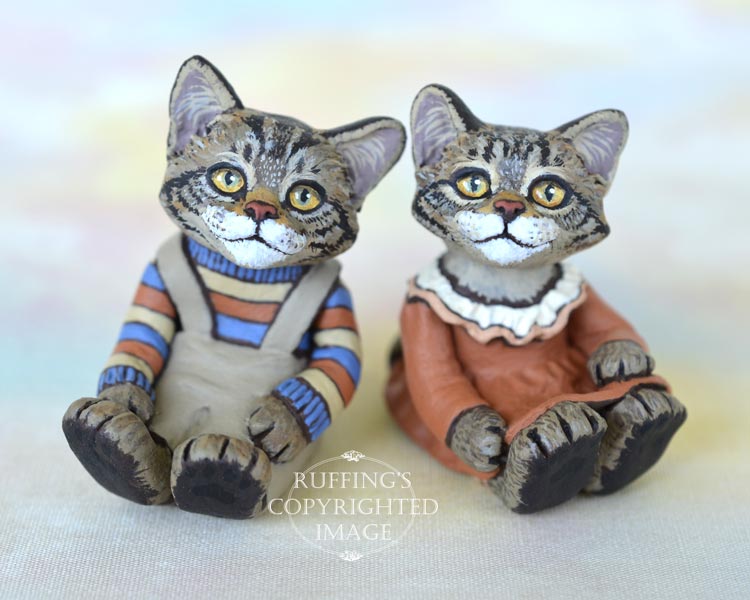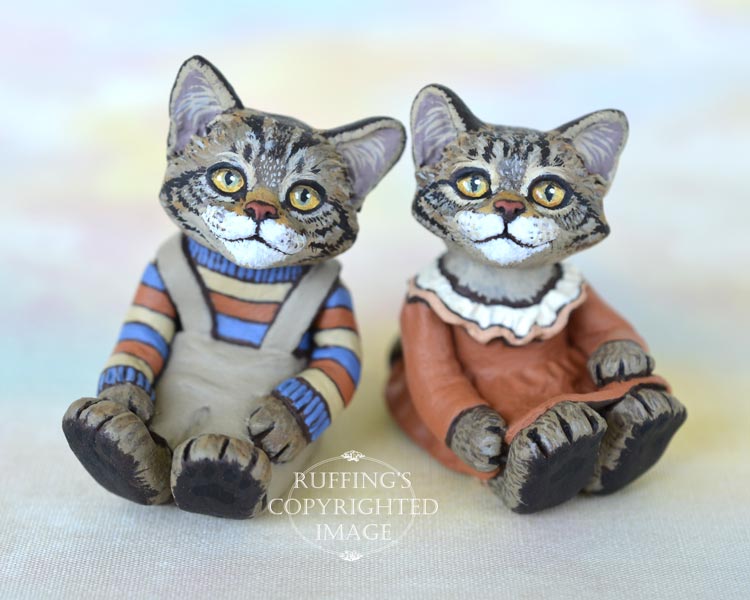 Eddie and Ethel are handmade miniature original, one-of-a-kind cat art dolls, hand painted and hand sculpted in paperclay by artist Max Bailey.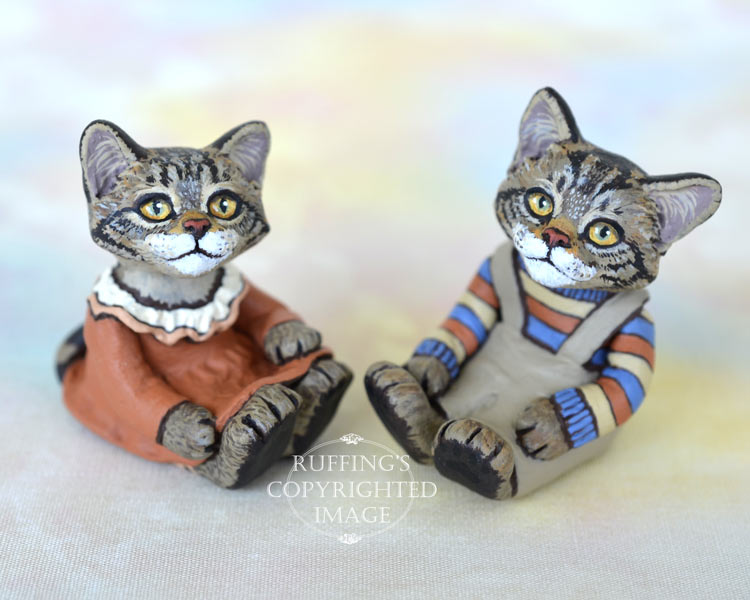 Eddie and Ethel are tabby Maine Coon kittens who live next door to each other and have been friends for all their young lives.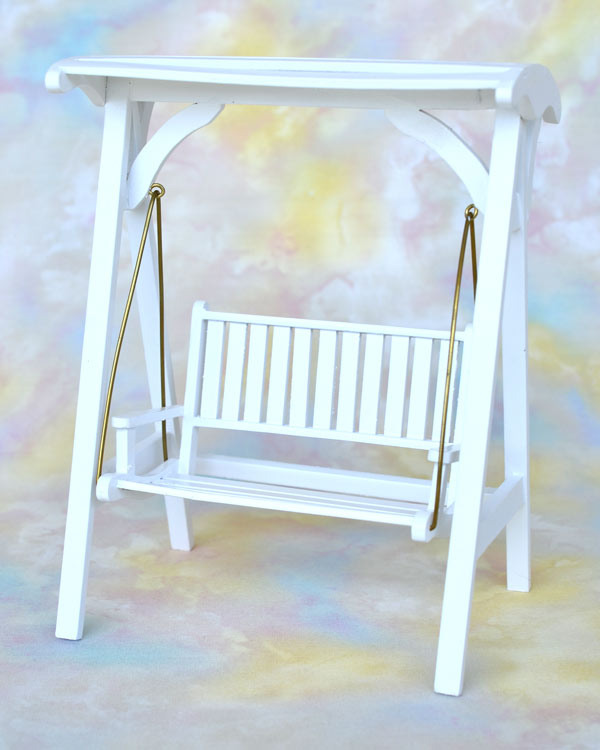 In the spring and summer they sit on the big white swing in Ethel's back yard and have long conversations. Eddie likes to tell stories.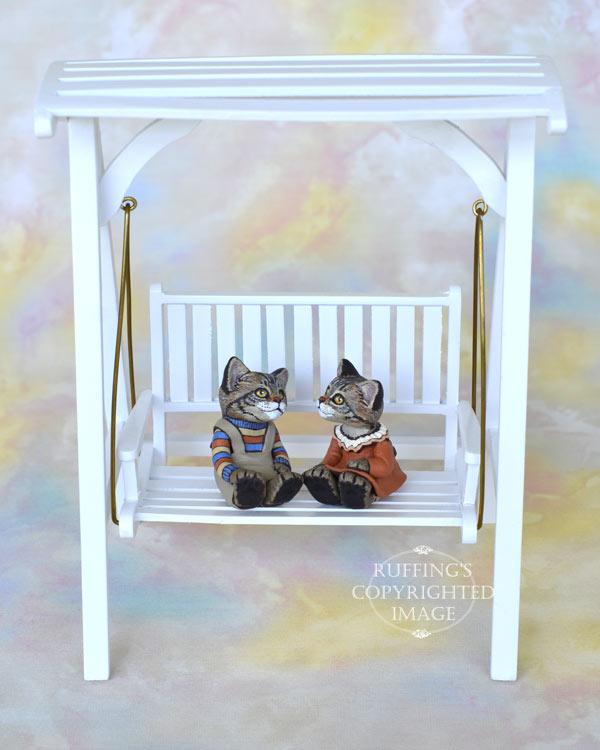 "Once upon a time there was a very very handsome prince, the handsomest in all the land. He lived in a two-story house on Larkspur Lane."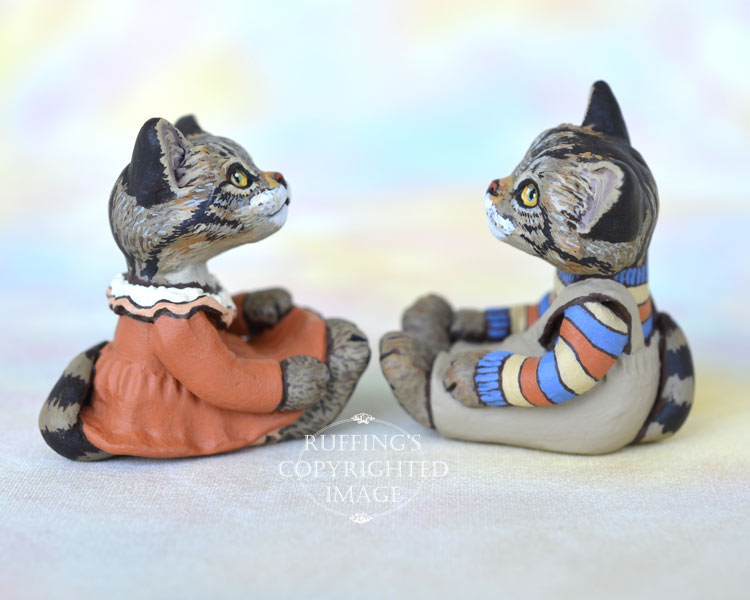 "Did he have a job?" asks Ethel, who is very practical.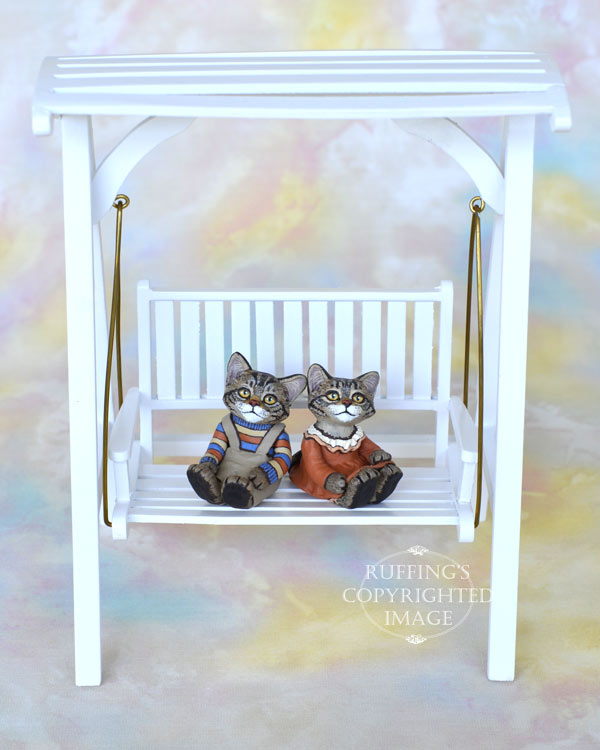 "No. Princes don't have jobs. They play with toys, climb trees, swing on swings, and look for princesses."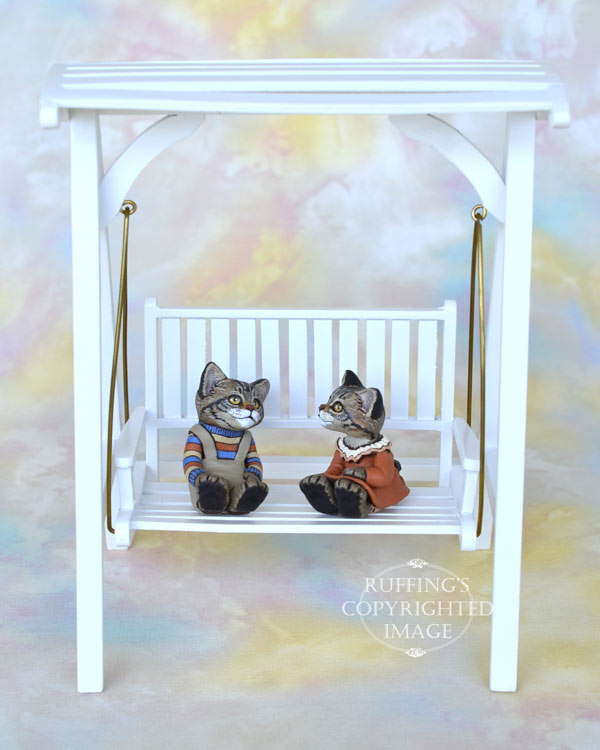 "I live on Larkspur Lane," Ethel says. "I don't know if I'm a princess, but maybe I am."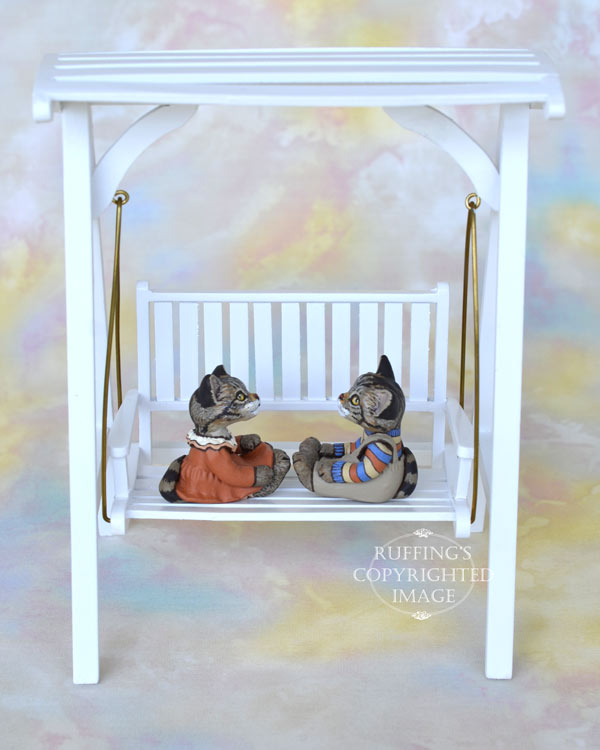 "You're definitely a princess!" exclaims Eddie. "When we grow up, will you marry me?"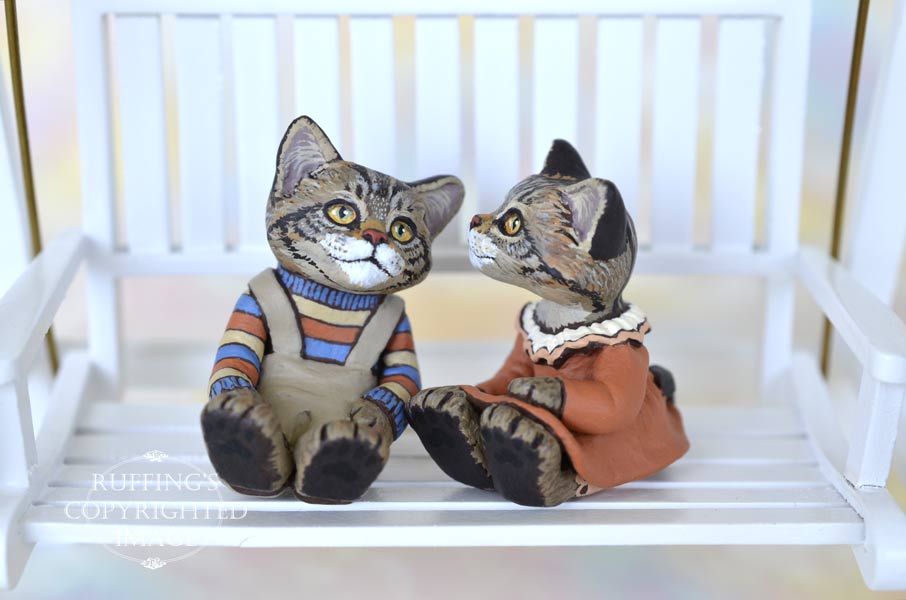 "I will if we can still live next door to each other," answers Ethel.
Eddie nods and looks very pleased, and very very handsome.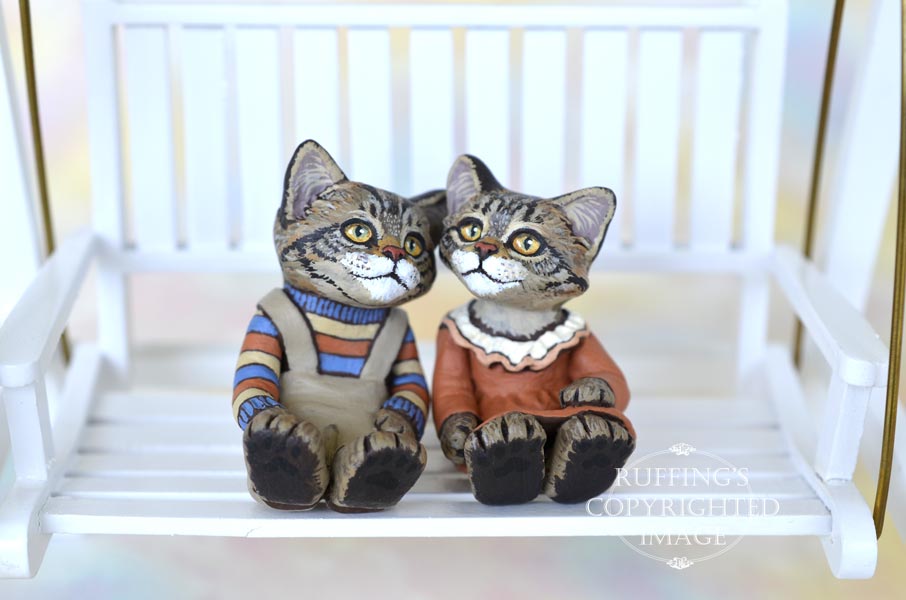 Eddie is wearing tan pants with shoulder straps and a sweater that has blue, orange, and pale gold stripes. Ethel's dress is burnt orange with an ivory ruffled collar edged in pale orange.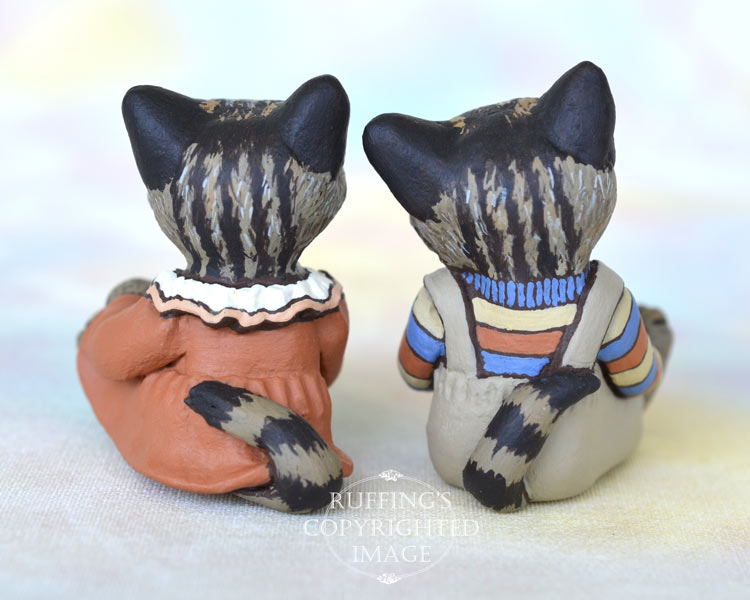 Eddie and Ethel are one-of-a-kind works of art, and are meant for display only. They were sculpted from paperclay in multiple stages, to allow for drying and detailing.
Eddie and Ethel were painted under a magnifying light, with tiny brushes, one hair at a time. They are signed and sealed with matte varnish for protection and preservation, and come with a certificate of authenticity.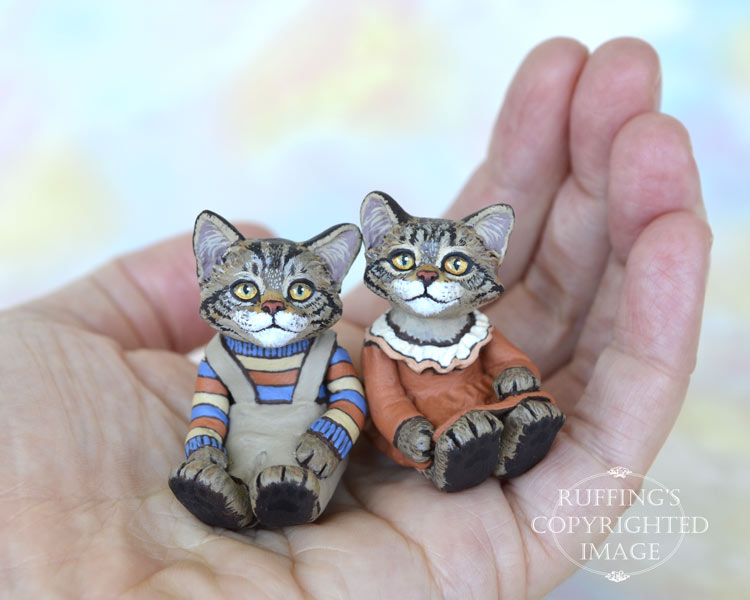 Eddie and Ethel are 1:12 scale. (One inch equals one foot.) Eddie is 1 and 1/2 inches tall, and so is Ethel.
Update: Eddie and Ethel have been adopted. Thank you!