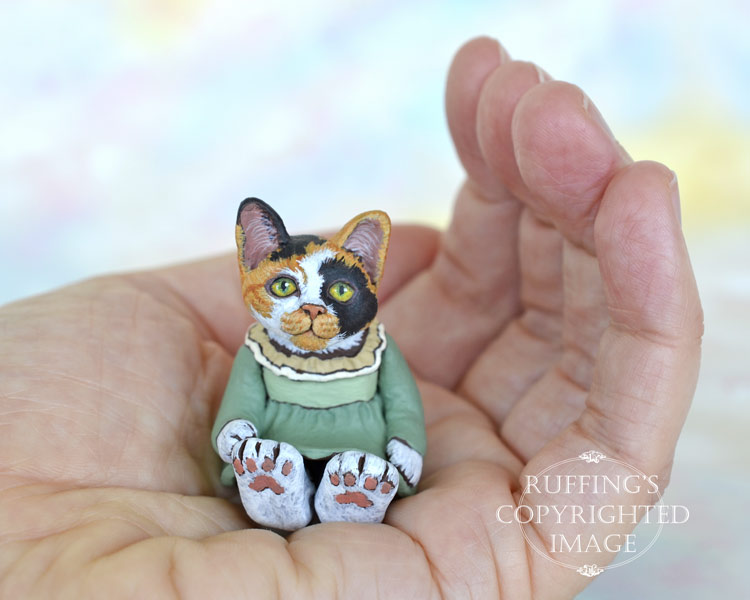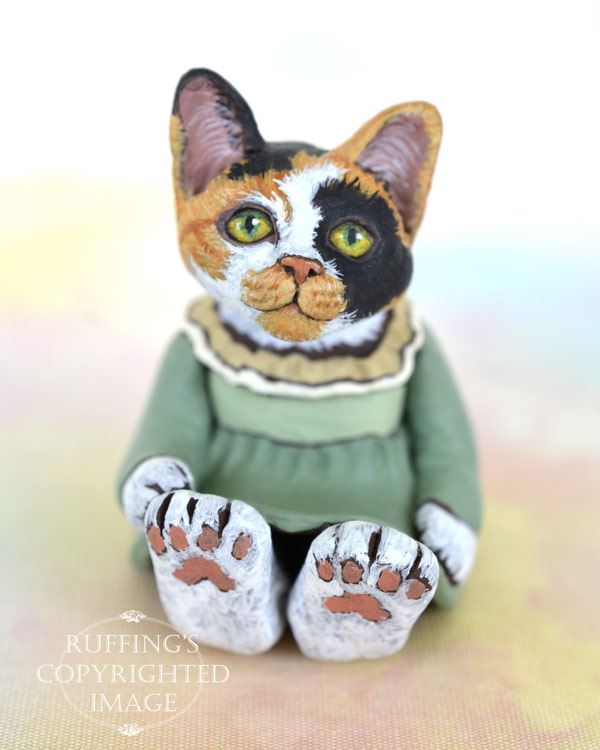 Gypsy is a handmade miniature original, one-of-a-kind cat art doll, hand painted and hand sculpted in paperclay by artist Max Bailey.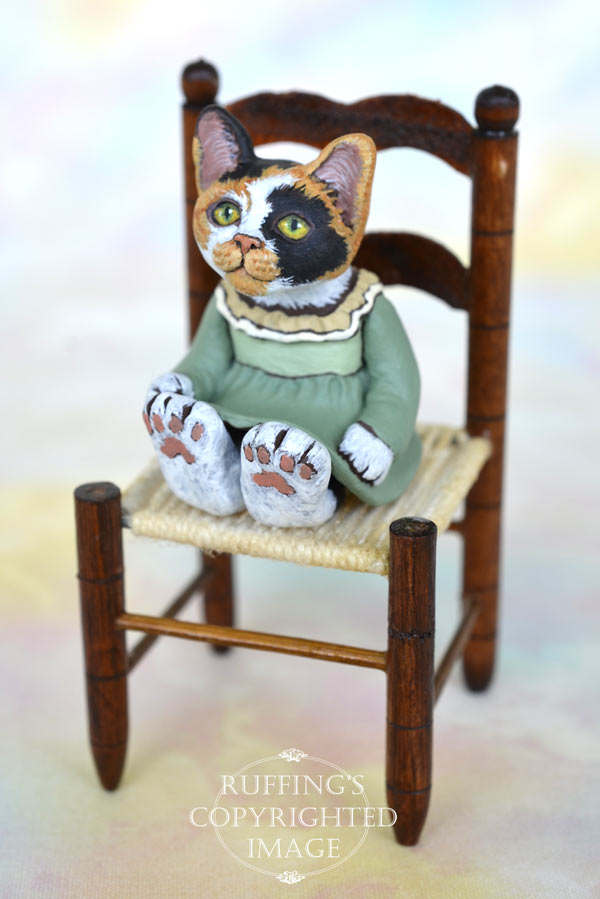 Gypsy is a calico kitten with dramatic markings and yellow-green eyes.
She is a free spirit. She does exactly as she pleases, and makes her way in the world on her own terms.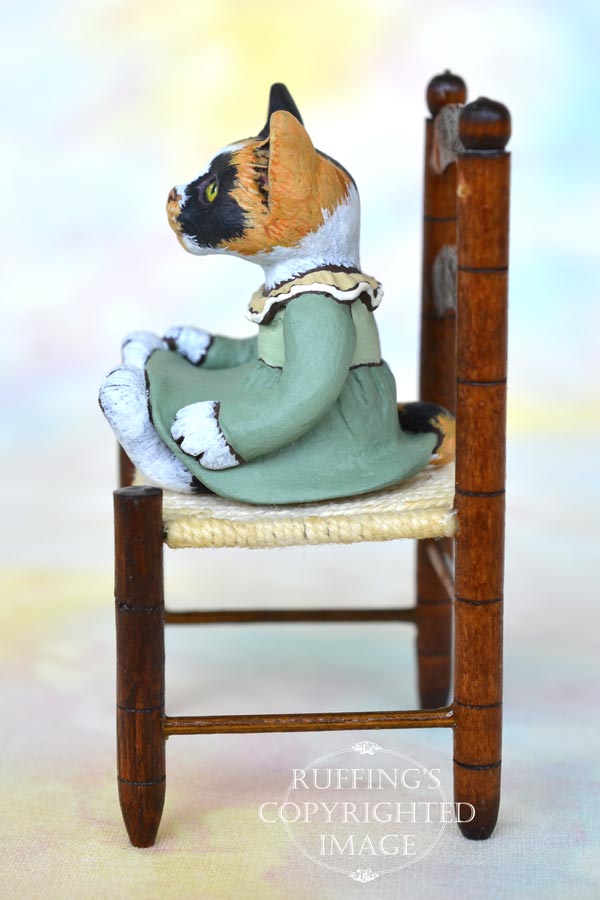 Gypsy loves to explore, and if she were not so brightly colored, she would be very hard to find.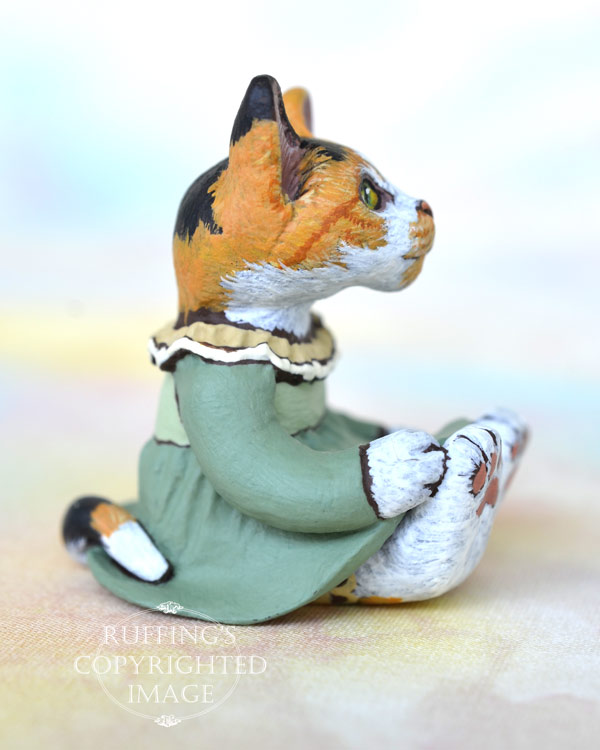 She likes to perch on high places, and hide in little out-of-the-way nooks and crannies.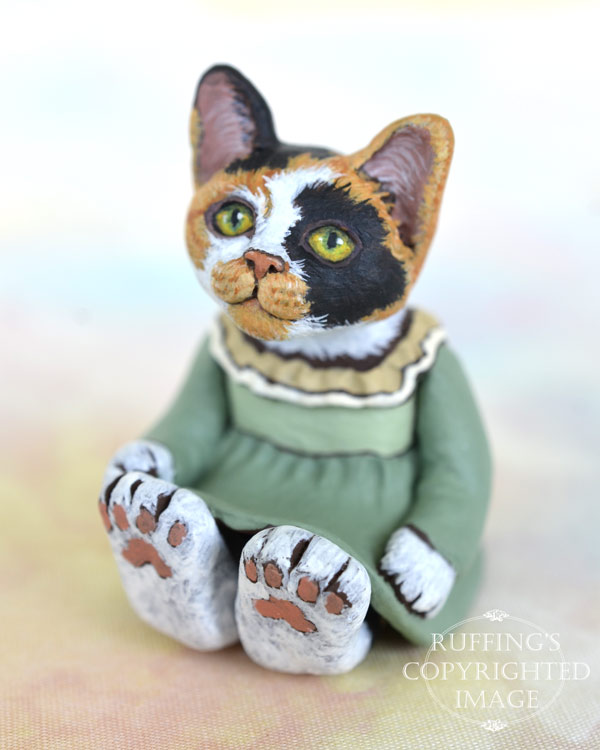 Sometimes Gypsy appears from out of nowhere, and surprises everyone. She thinks that's great fun.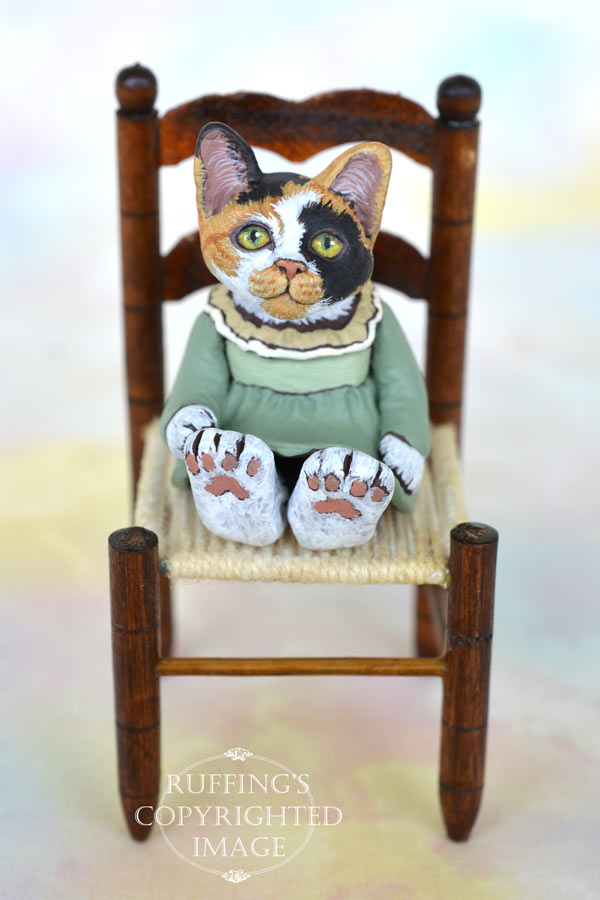 Gypsy is wearing a two-toned green dress, with a soft gold ruffled collar. She sits prettily on a wooden chair that has a woven seat.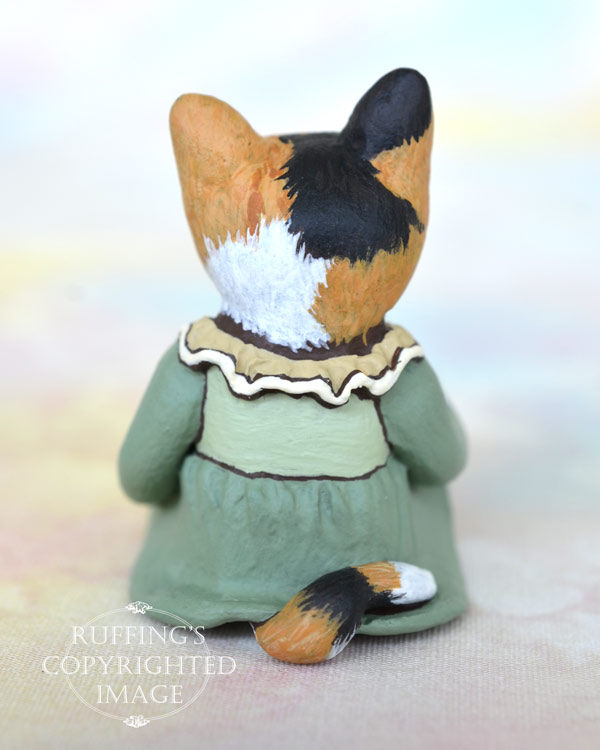 Gypsy is a one-of-a-kind work of art, and is meant for display only. She was sculpted from paperclay in multiple stages, to allow for drying and detailing.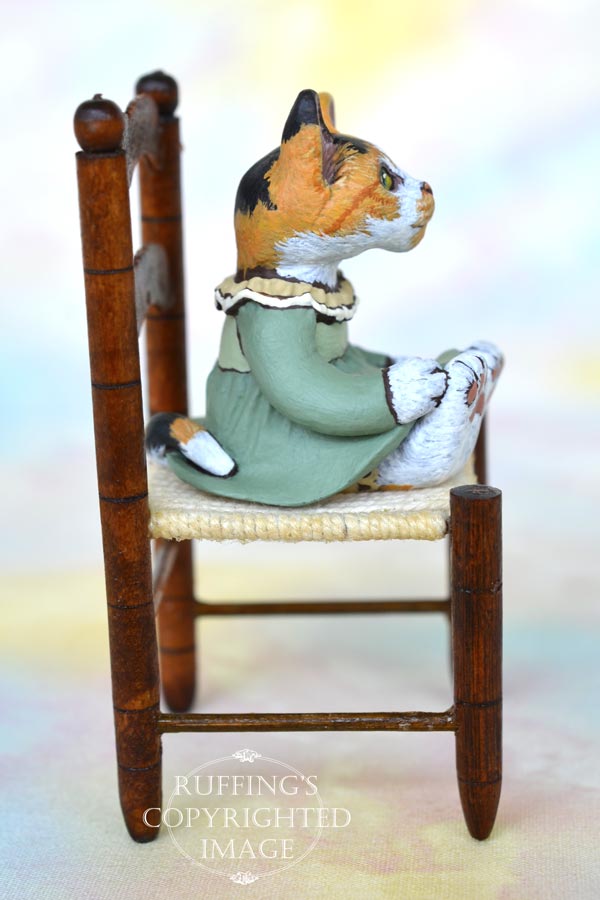 Gypsy was painted under a magnifying light, with tiny brushes, one hair at a time.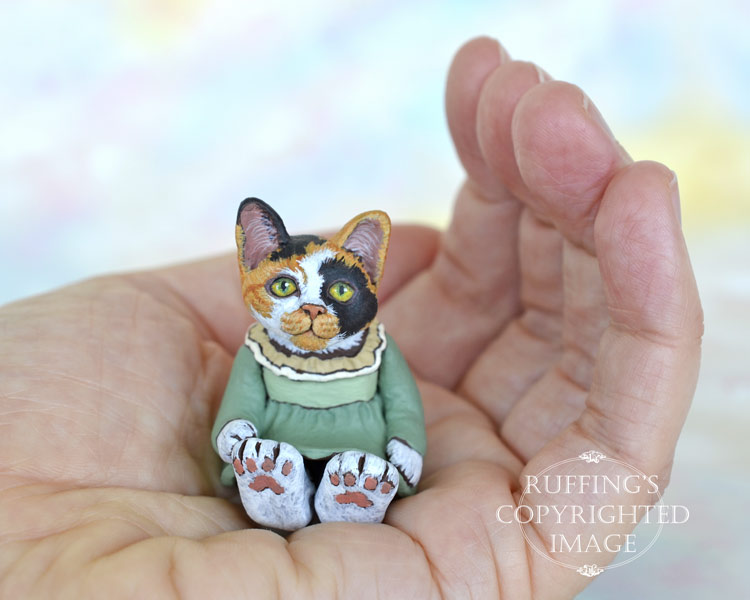 She is signed and sealed with matte varnish for protection and preservation, and comes with a certificate of authenticity.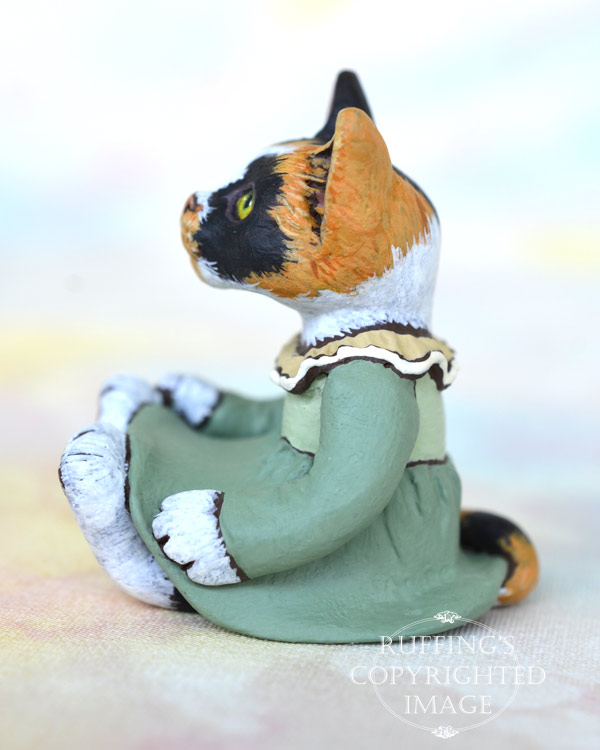 Gypsy is 1:12 scale. (One inch equals one foot.) She is 1 and 1/2 inches tall, not including her ears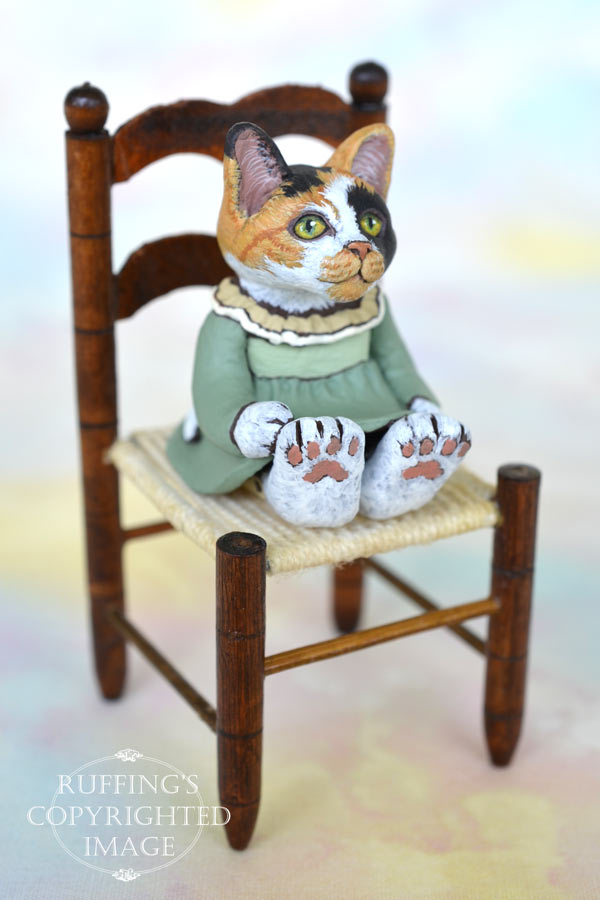 Update: Gypsy has been adopted. Thank you!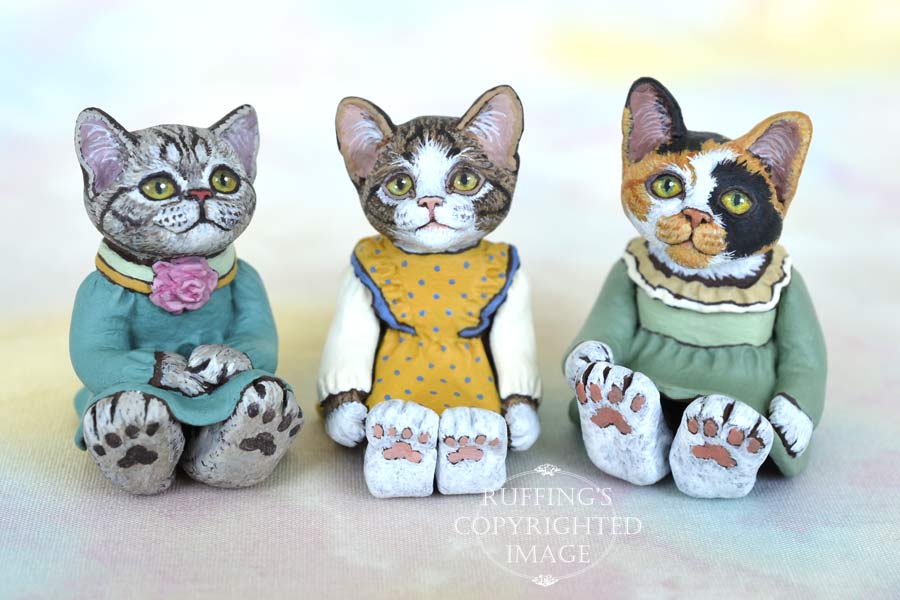 Gypsy's friends are Gretchen the silver tabby American Shorthair kitten and Doreen the tabby-and-white kitten.