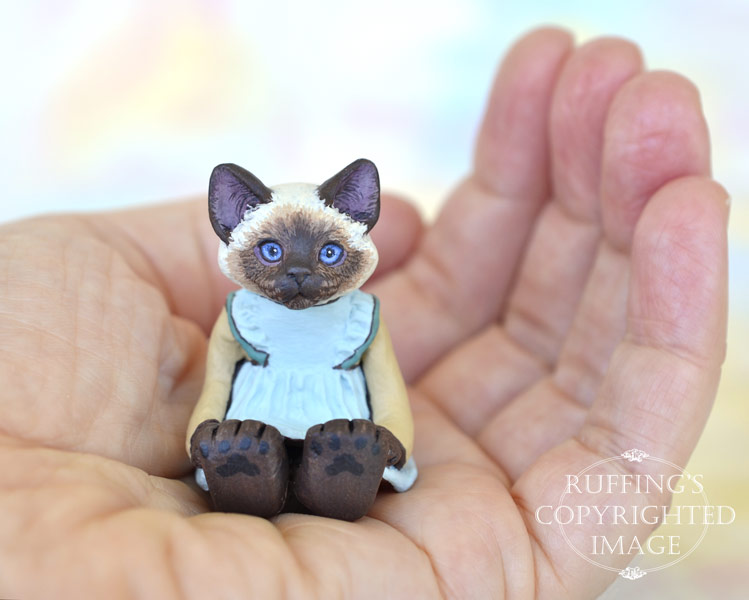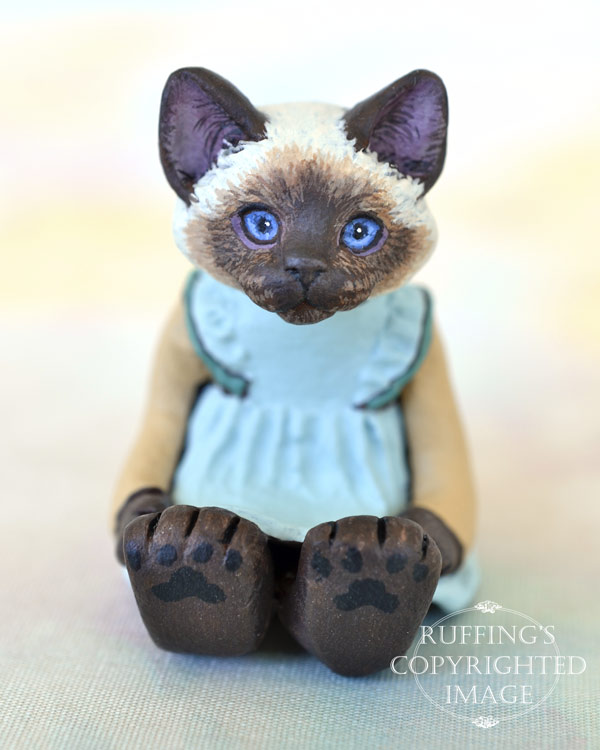 Claudette is a handmade miniature original, one-of-a-kind Ragdoll cat art doll, hand painted and hand sculpted in paperclay by artist Max Bailey.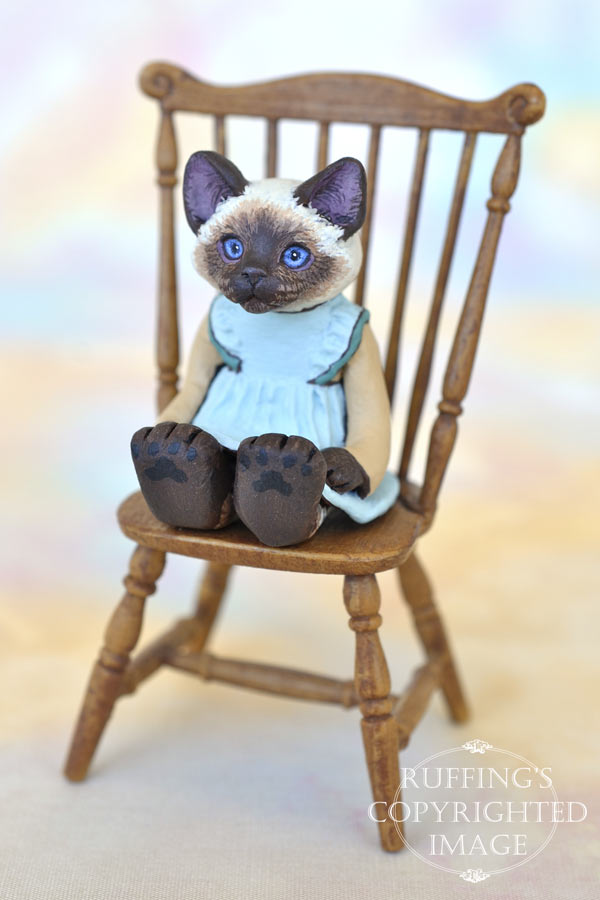 Claudette is a lovely Ragdoll kitten.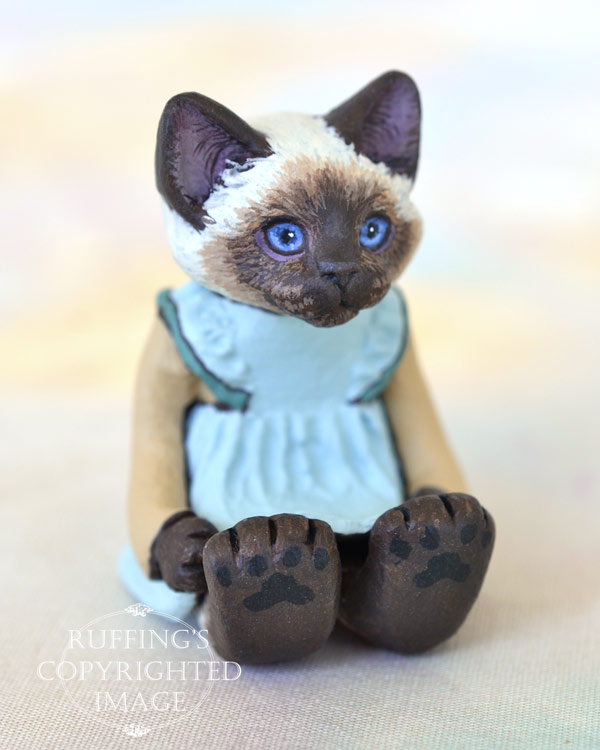 Her beautiful blue eyes gaze openly at you from her dark little face.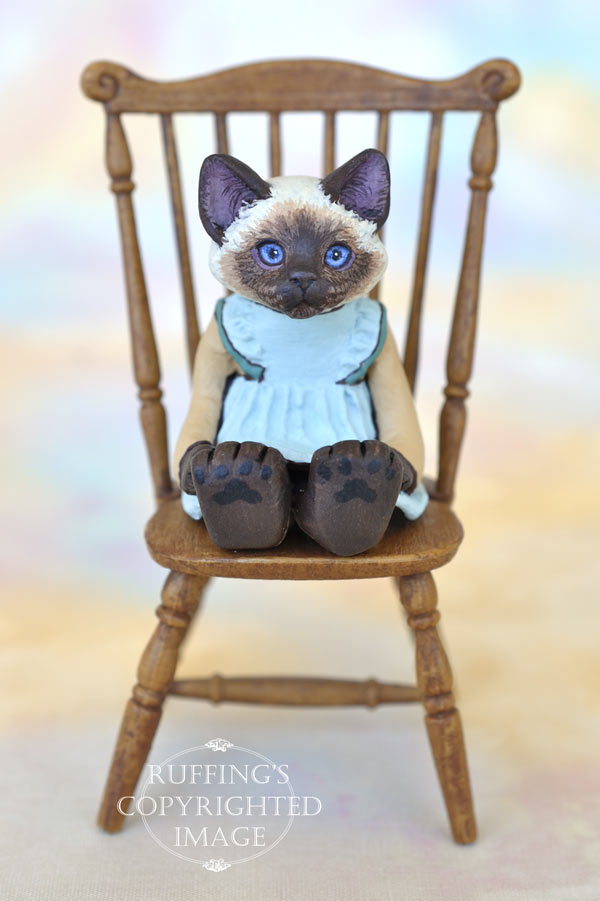 Claudette is very friendly and likes to be a part of everything. If she cannot participate, she is content to observe.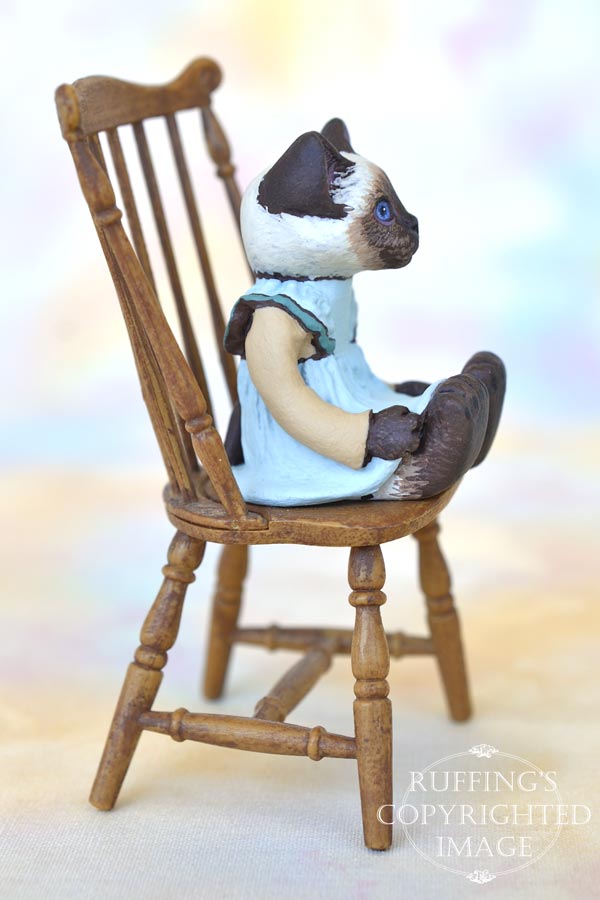 Outgoing and talkative, Claudette has an opinion about anything you might mention, but doesn't mind if you disagree. She is well-mannered and eager to please.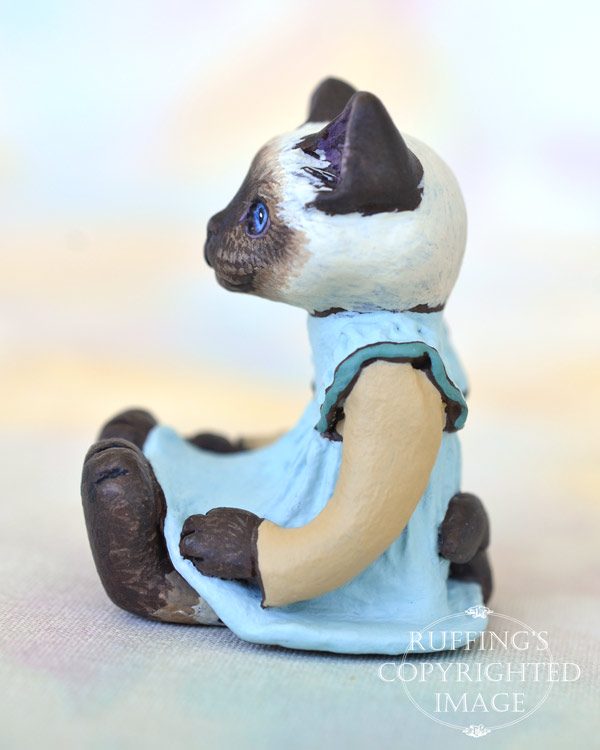 Claudette sits at attention in her delicate oak chair. She wears an ice blue pinafore with ruffles that are edged in green. Her shirt is soft gold.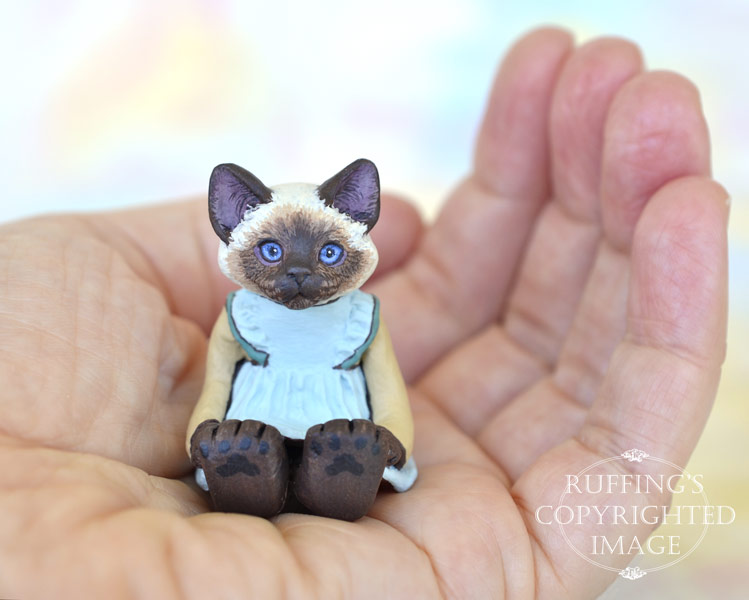 Claudette is a one-of-a-kind work of art, and is meant for display only.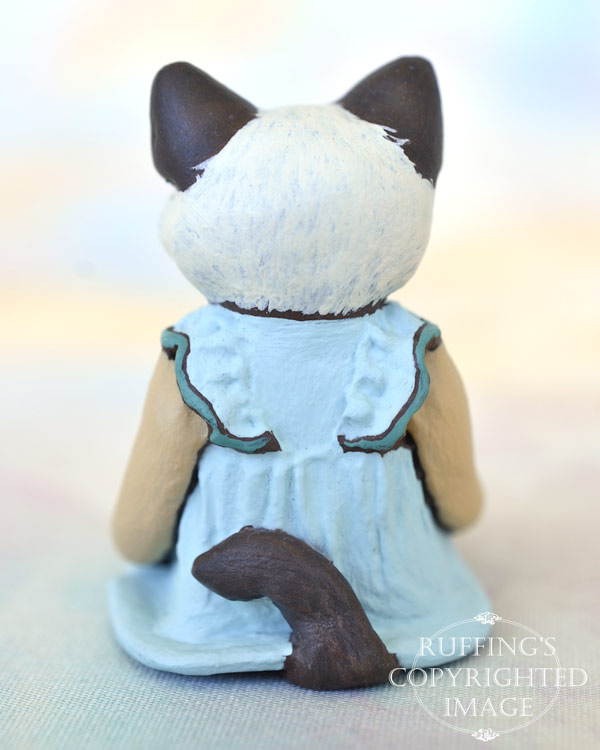 She was sculpted from paperclay in multiple stages, to allow for drying and detailing.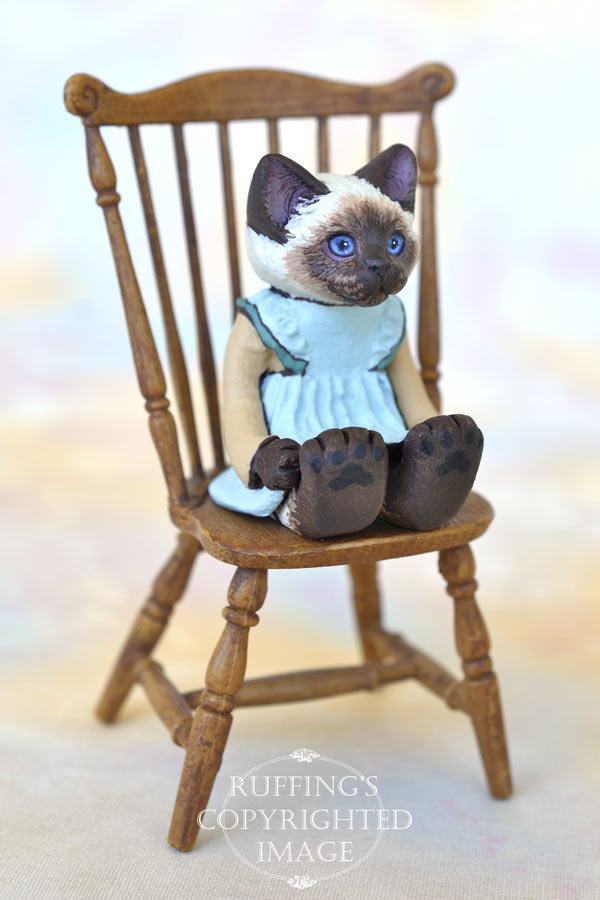 Claudette was painted under a magnifying light, with tiny brushes, one hair at a time.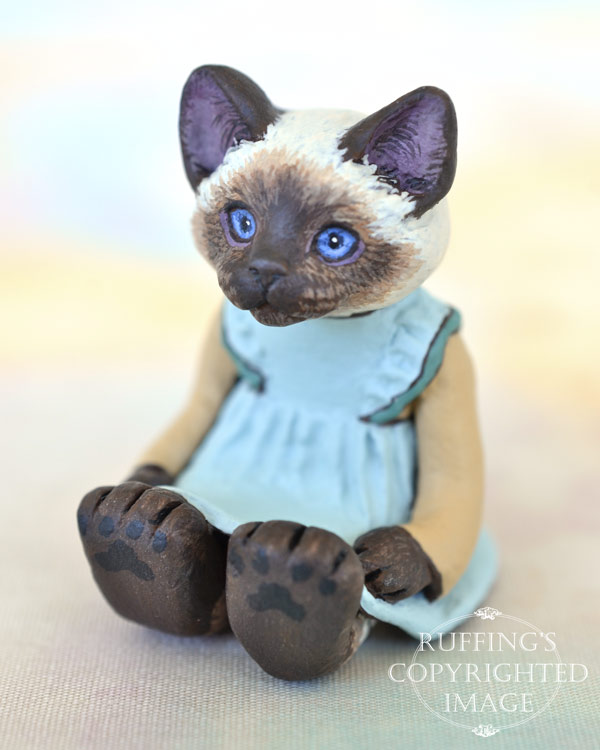 She is signed and sealed with matte varnish for protection and preservation, and comes with a certificate of authenticity.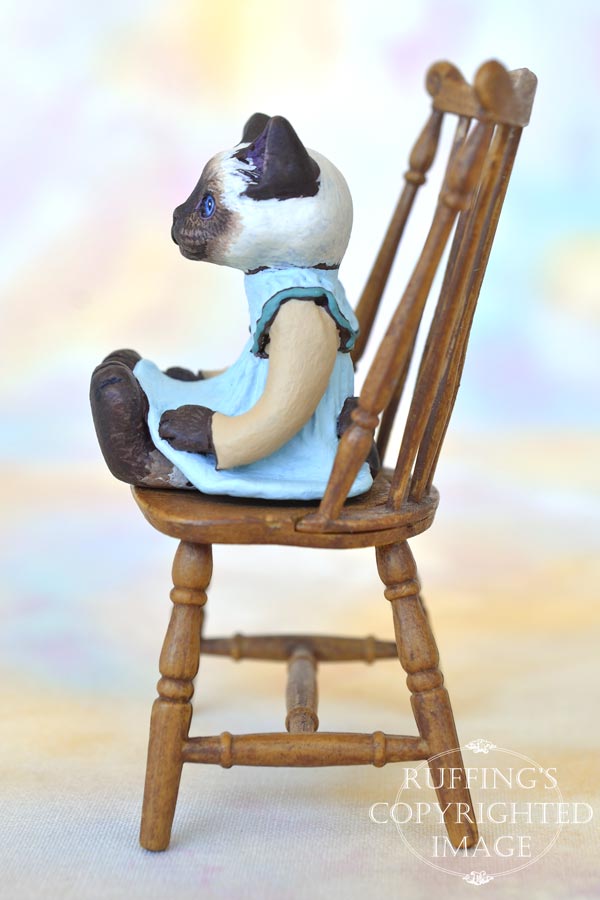 Claudette is 1:12 scale. (One inch equals one foot.) She is 1 and 1/2 inches tall.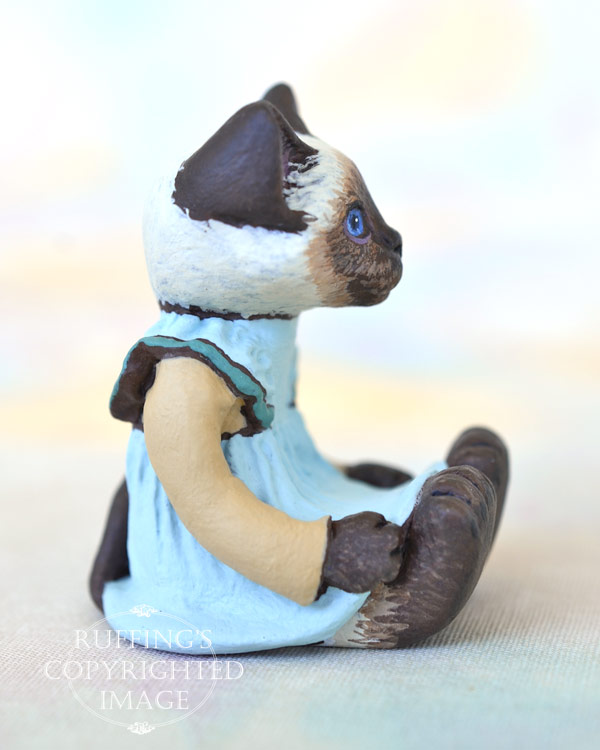 Claudette is available for $154.99. Please inquire to [email protected]