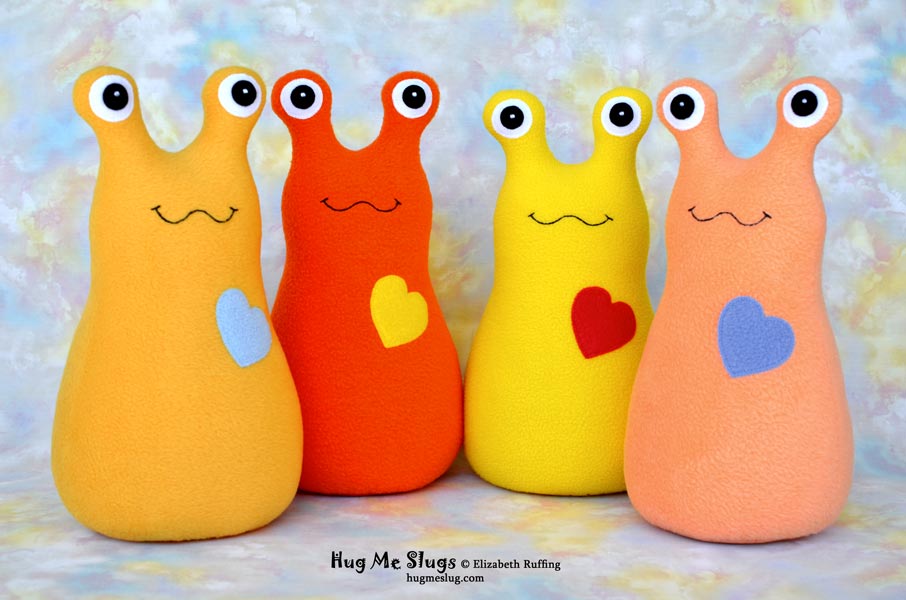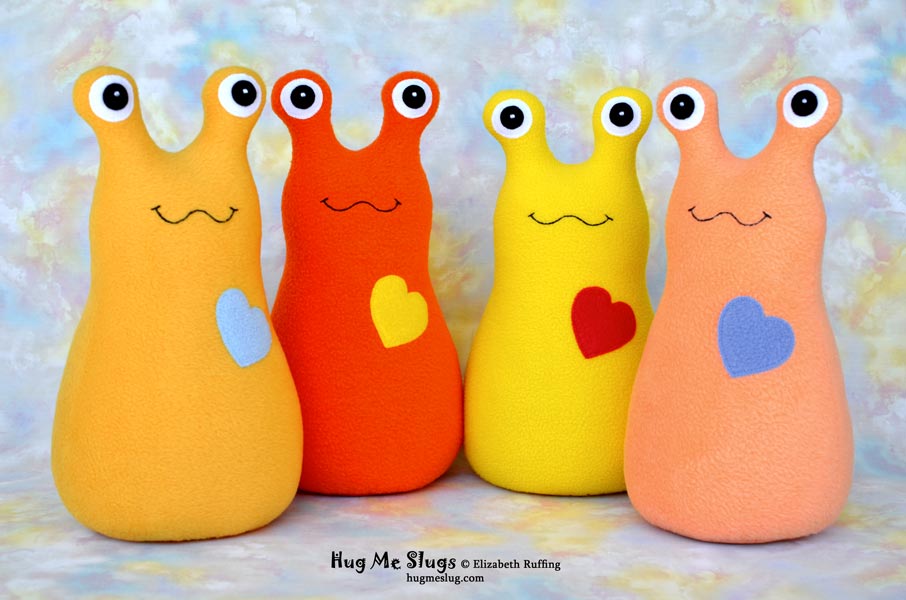 I photographed and posted these 12-inch Hug Me Slug plushies in our shop. These fleece colors remind me of fruit, or jelly beans, mango gold, orange, lemon yellow, and soft orange sherbet.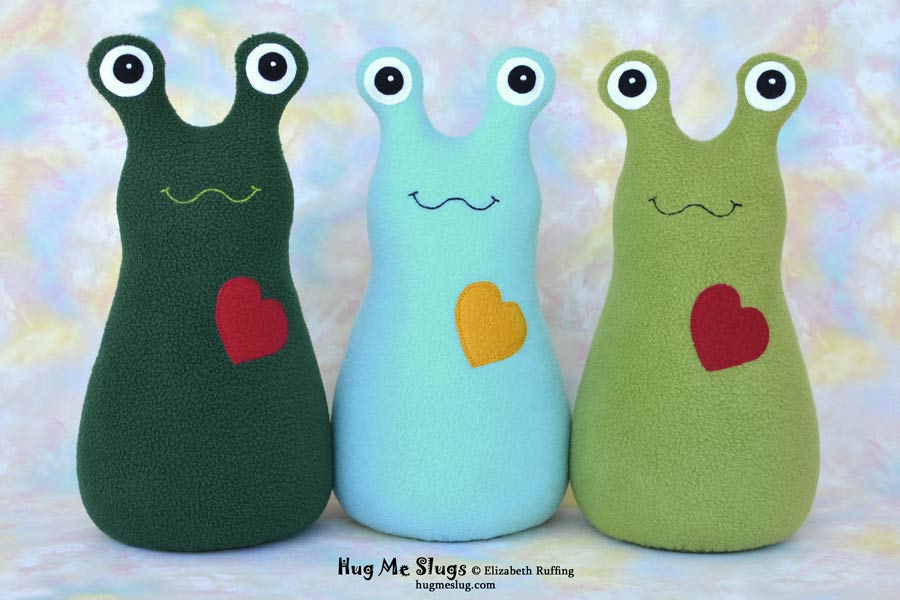 And these are dark forest green, light turquoise, and olive green fleece.
I plan to keep adding more as I get them ready. I've been updating my titles and tags over on Etsy, because they are trying out a new navigation set-up for some people, and it has shown up for my account. I think they are trying to streamline it, and so I am trying to streamline my shop in accordance. I've also been straightening up my shipping profiles on Etsy, since postal rates seem to change a lot too. And I'm continuing to stuff toys. I feel like I am terribly slow at everything, but I am actually fussy and perhaps set unreasonable expectations for how quickly I can get toys ready, or photos taken and edited. I am pleased to see my toy shop being repopulated. I hope you will come visit. Update: We'll be posting new toys here, at ruffings.com.
I am so relieved that fall is here. The temperature change makes me feel like I am coming back to life, even though I feel a little overwhelmed by how much there is to be done. I want to feel like everything is coming together, but it can only happen one piece at a time. I've been at the computer all day, making progress. I think I will go read a book on the porch for a while.