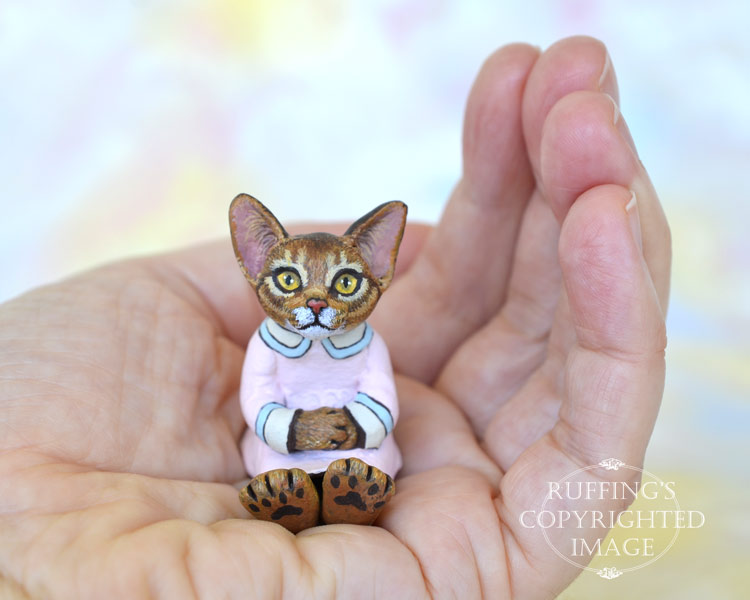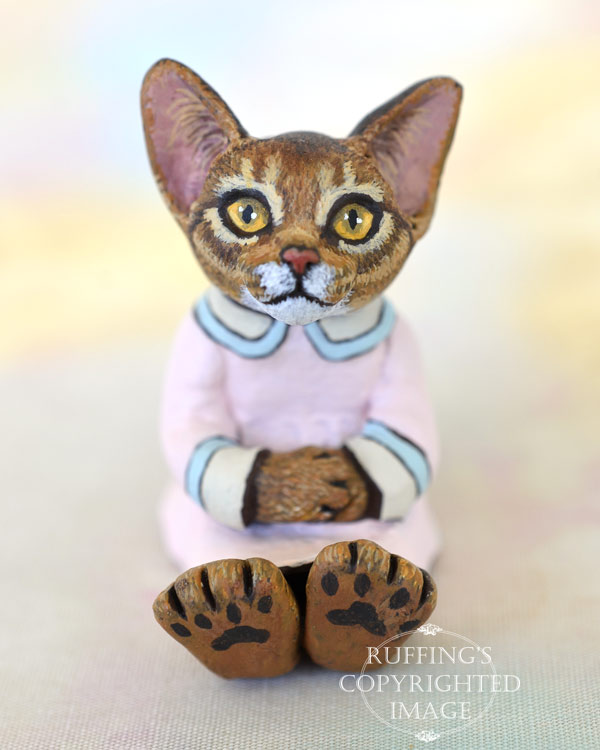 Rowena is a handmade miniature original, one-of-a-kind cat art doll, hand painted and hand sculpted in paperclay by artist Max Bailey.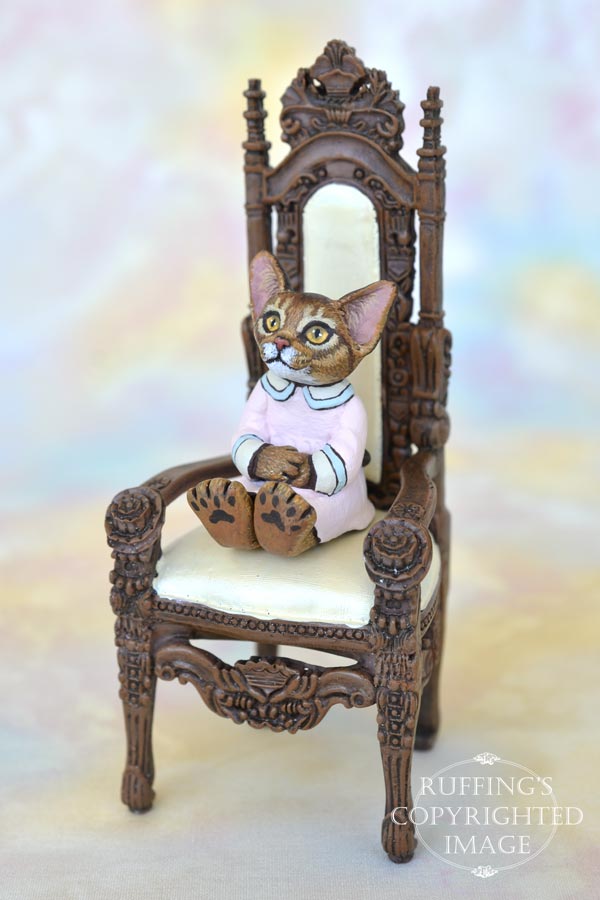 Here is Rowena, a beautiful Abyssinian kitten with yellow and green eyes.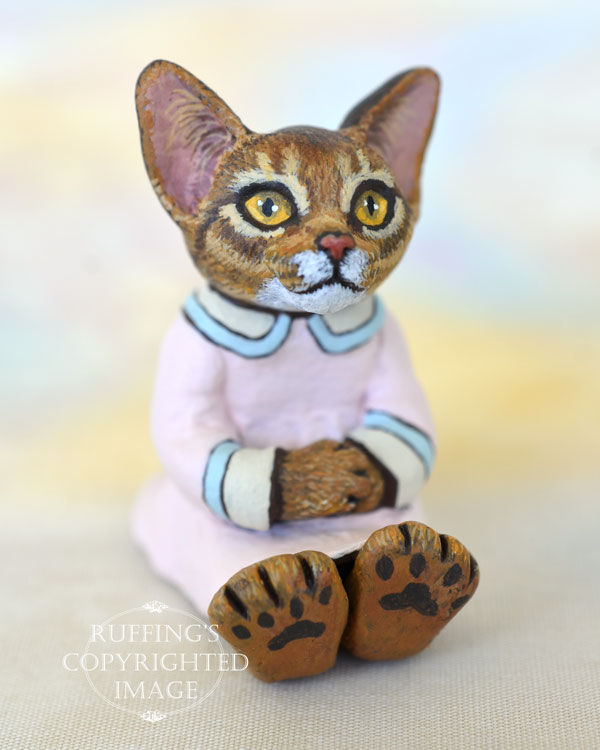 Even though she's very young, Rowena has an air of elegance. She sits straight upright with her paws in her lap, one over the other.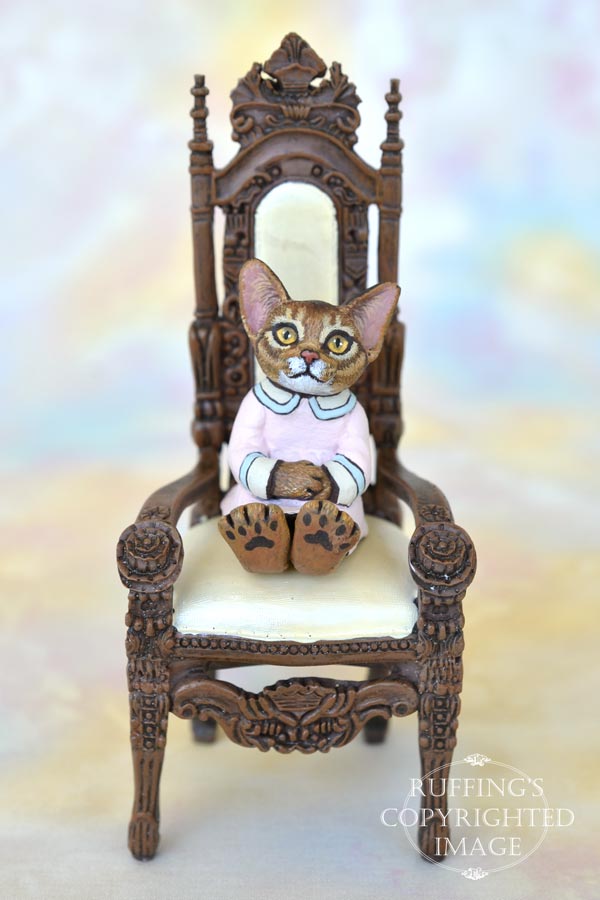 Rowena loves to be in the library sitting on her ornate chair with its ivory upholstery. She looks around the room at all the books on all the shelves and hopes someday to be able to read them.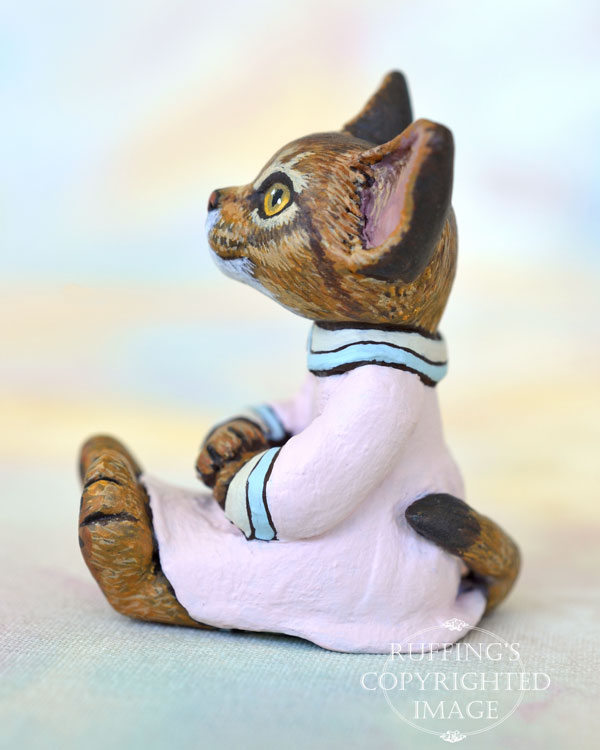 The maroon ones with the gold embossing are probably the most important, so she plans to read those first.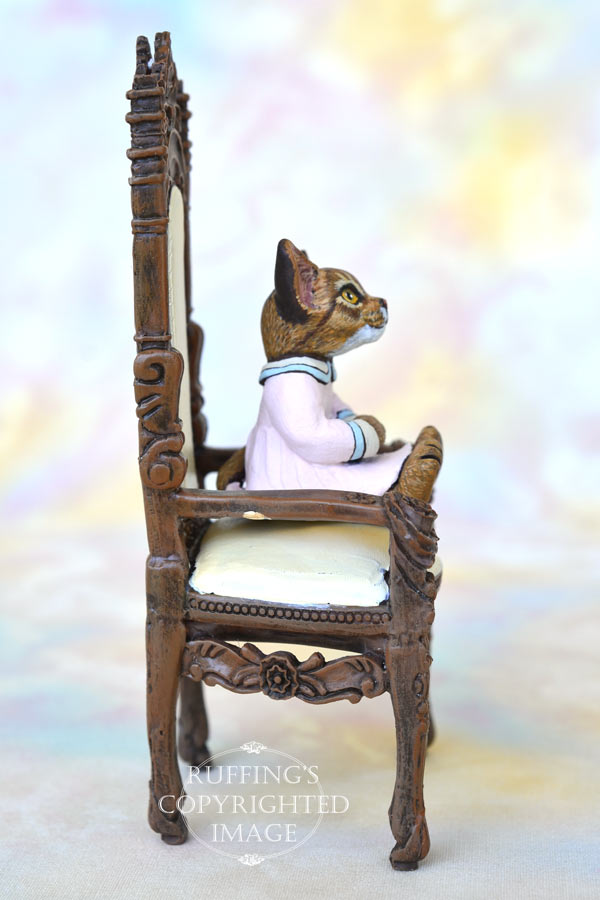 With a big sigh, Rowena wonders how many books she will have to read before she becomes very wise.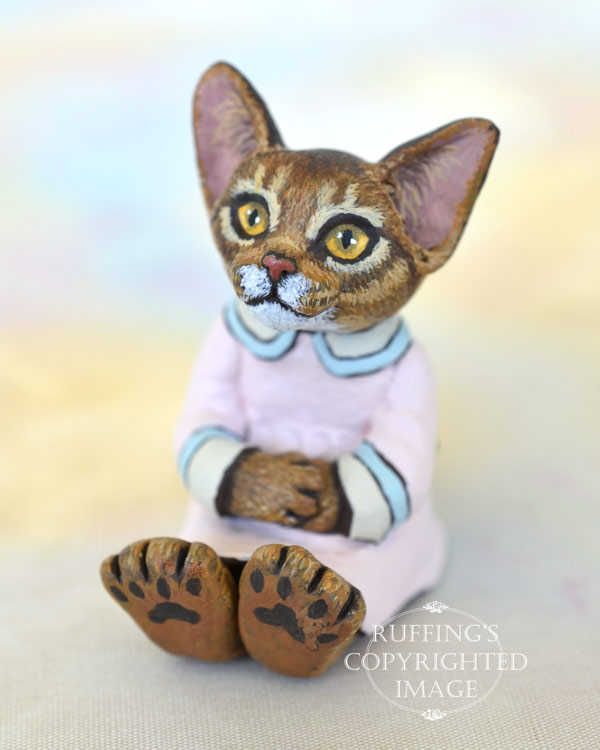 Rowena is wearing a pale pink dress with an ivory collar and ivory cuffs, bordered in sky blue.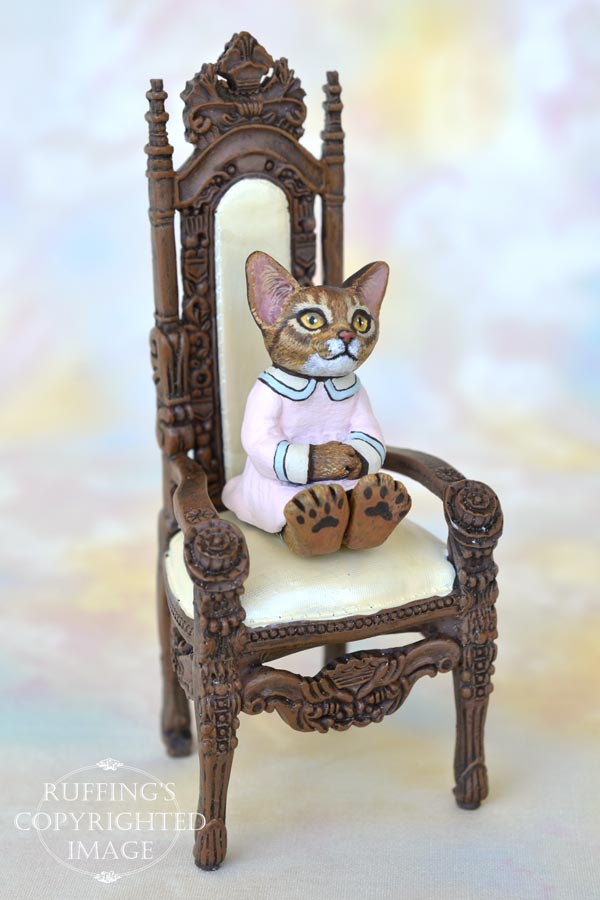 Rowena is a one-of-a-kind work of art, and is meant for display only. She was sculpted from paperclay in multiple stages, to allow for drying and detailing.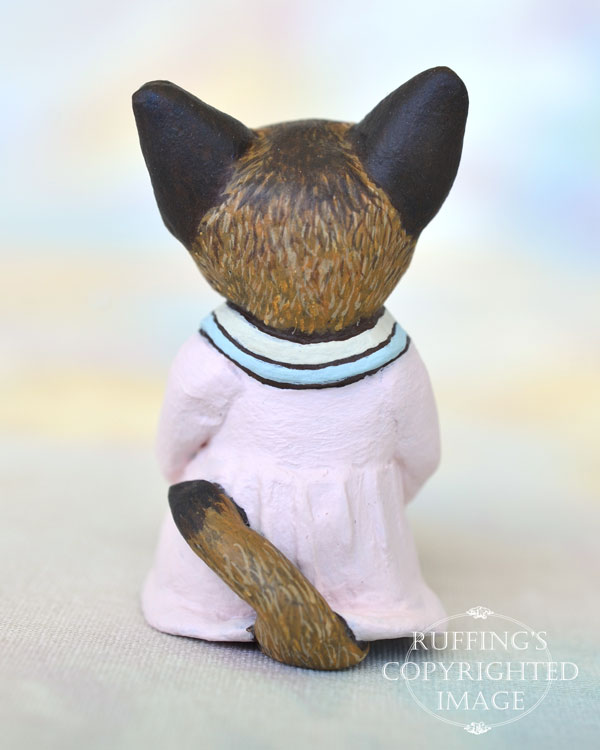 Rowena was painted under a magnifying light, with tiny brushes, one hair at a time. She is signed and sealed with matte varnish for protection and preservation, and comes with a certificate of authenticity.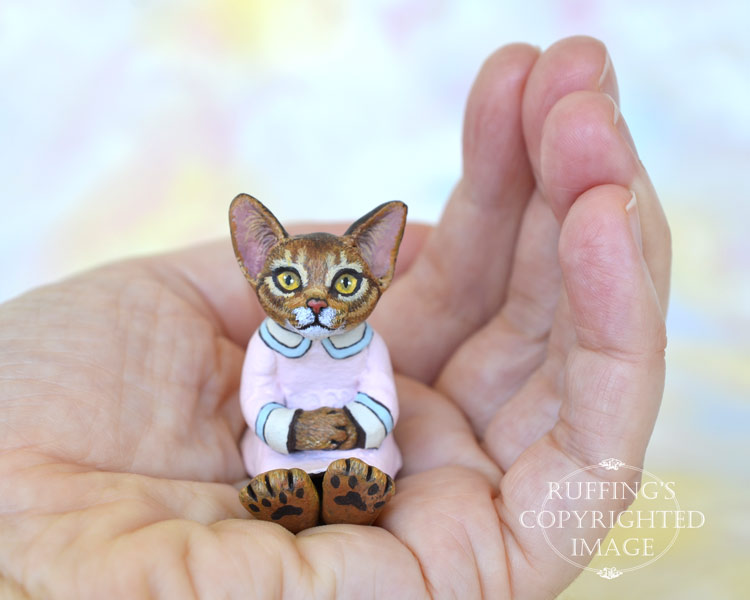 Rowena is 1:12 scale. (One inch equals one foot.) She is 1 and 1/2 inches tall, not including her ears. Her chair is 5 and 1/4 inches high.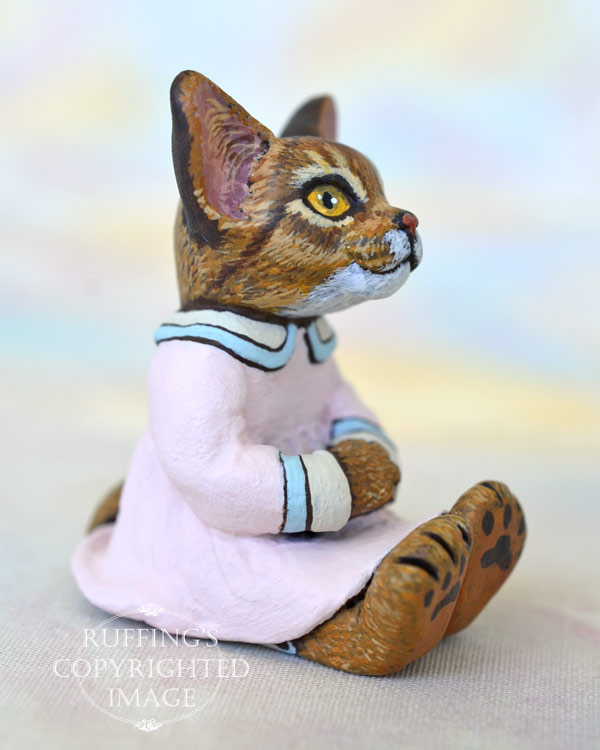 Update: Rowena has been adopted. Thank you!