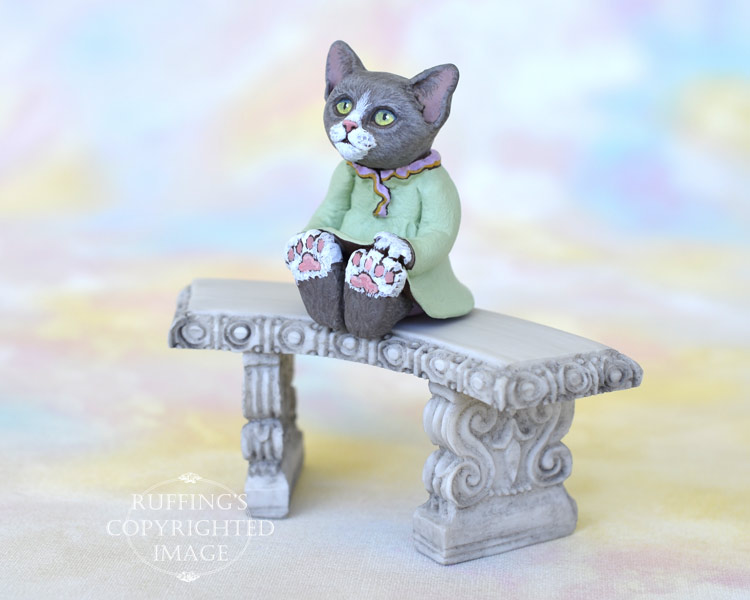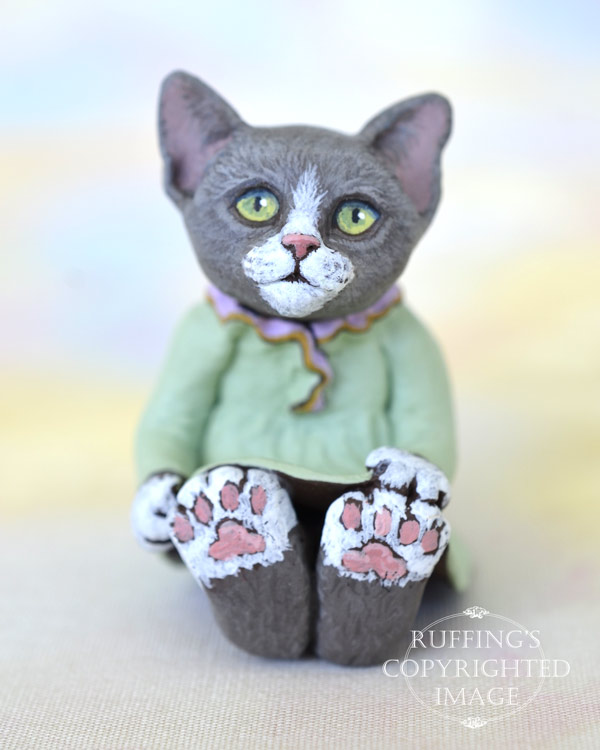 Louellen is a handmade miniature original, one-of-a-kind gray-and-white cat art doll, hand painted and hand sculpted in paperclay by artist Max Bailey.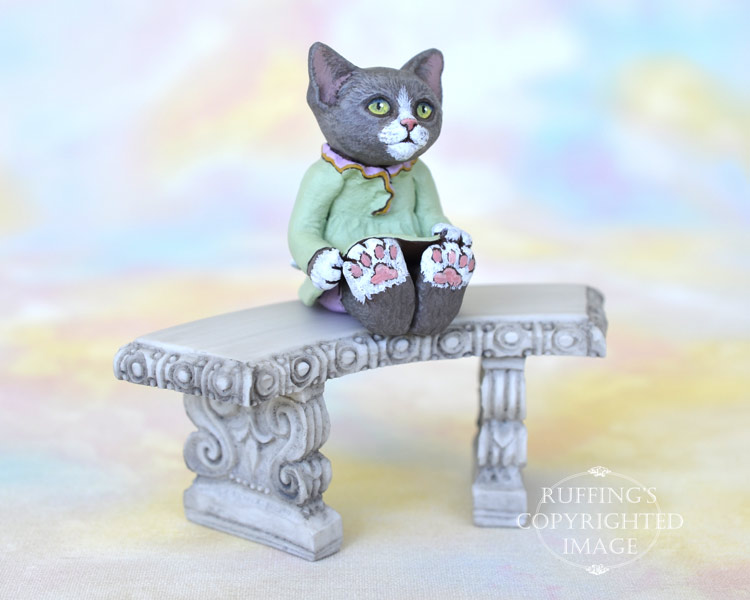 Louellen is a gray-and-white kitten with pale green eyes.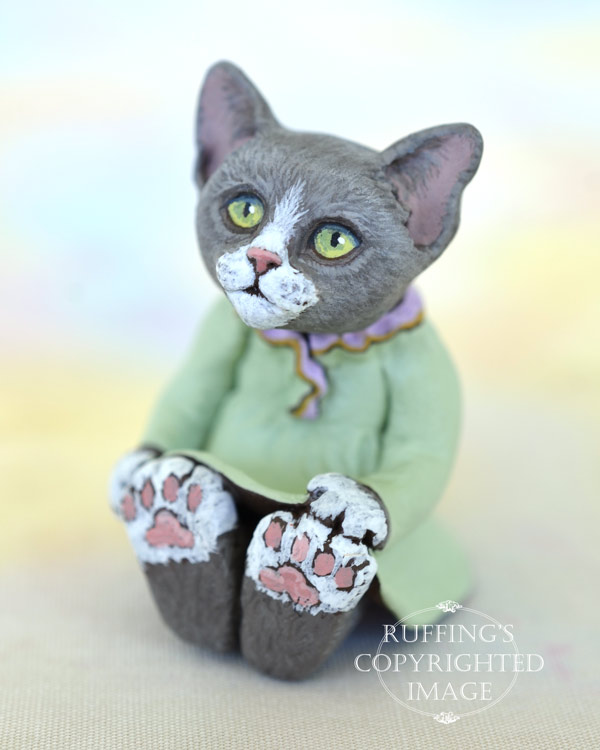 On summer mornings, you will almost always find Louellen in the garden, sitting on her carved stone bench.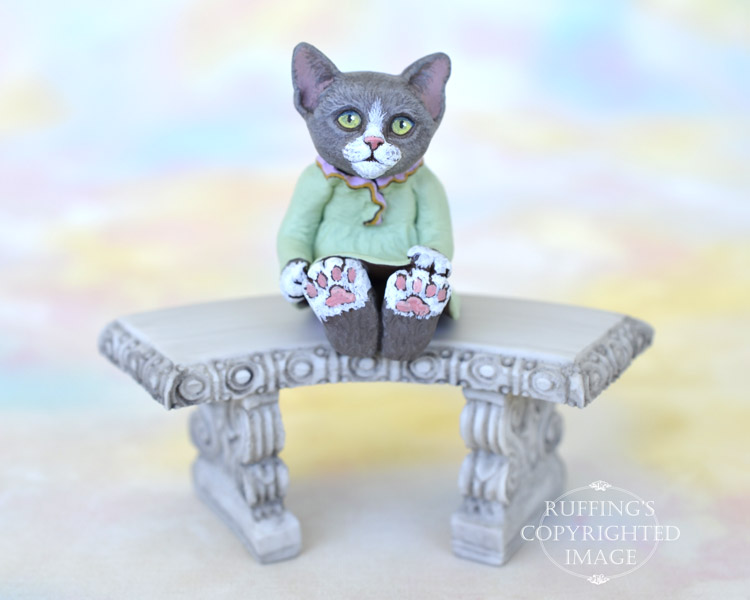 She's an early riser. While everyone else is asleep, she is watching the sun come up.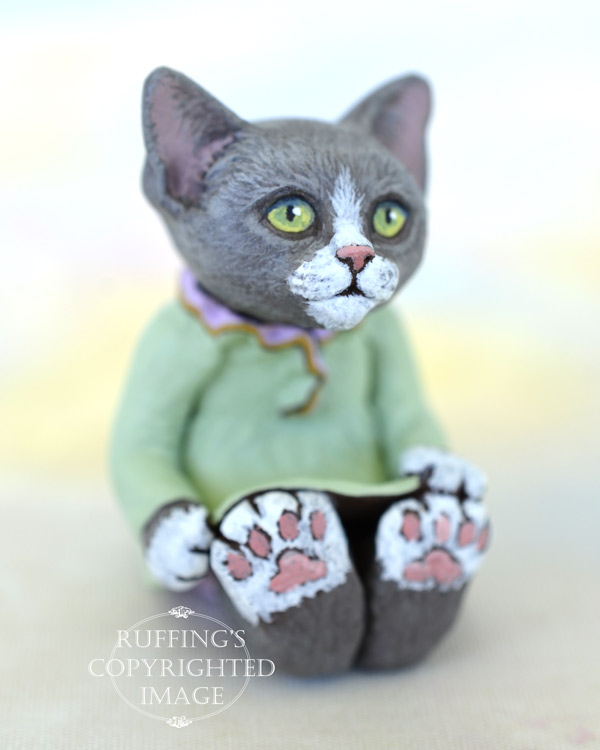 She sees the morning glories open, and hears the birds' first songs that signal the start of a brand new day.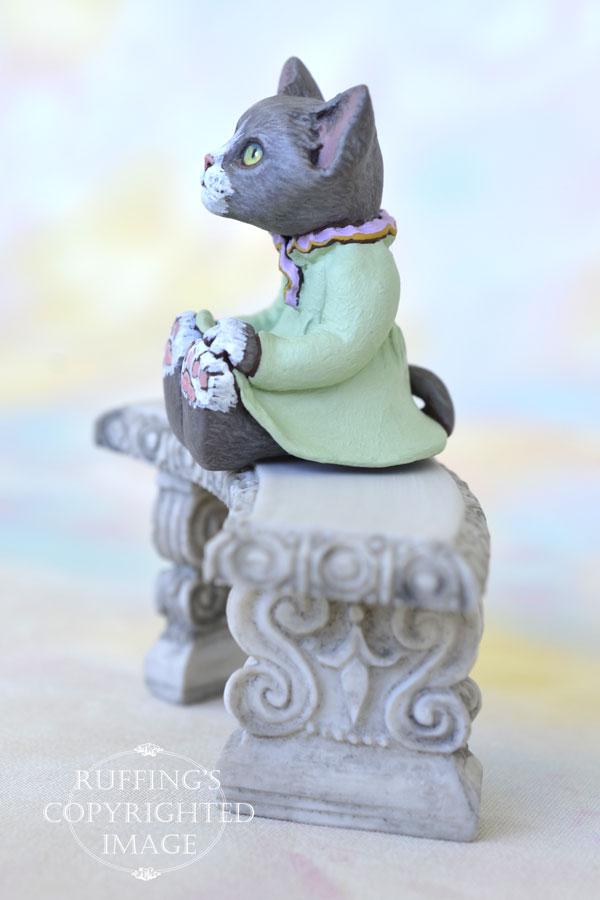 Louellen can't imagine why anyone would want to sleep in the early mornings. She calls to them to come out, but they don't seem to share her enthusiasm.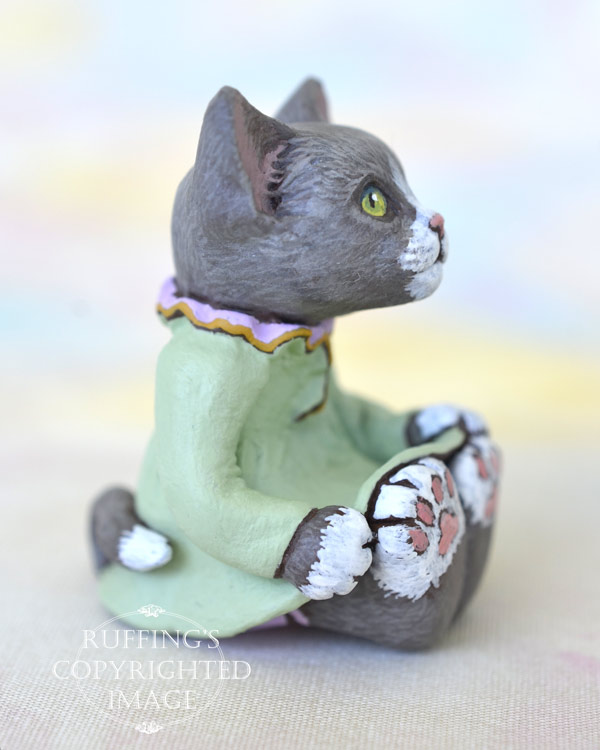 This morning, Louellen put on her pretty pale green dress. It has a pink ruffle bordered in gold around the neck and down the front.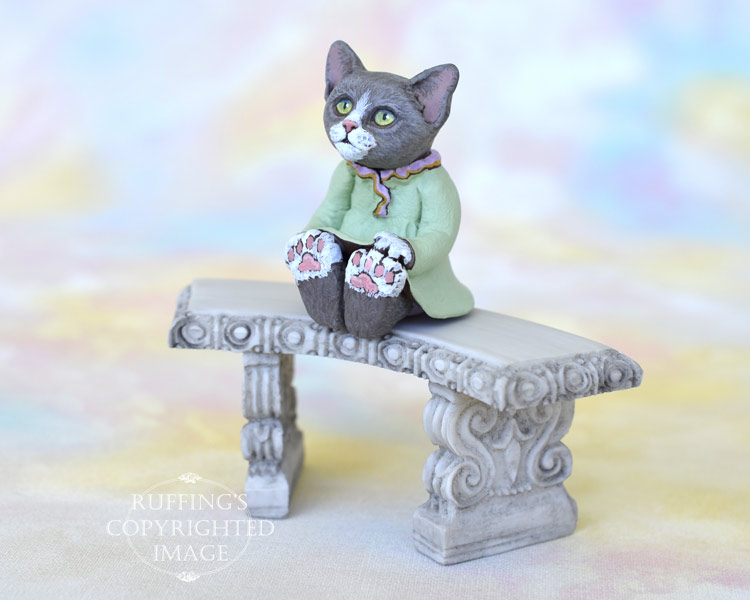 Her bench is curved and has an ornate design of circles and scrolls.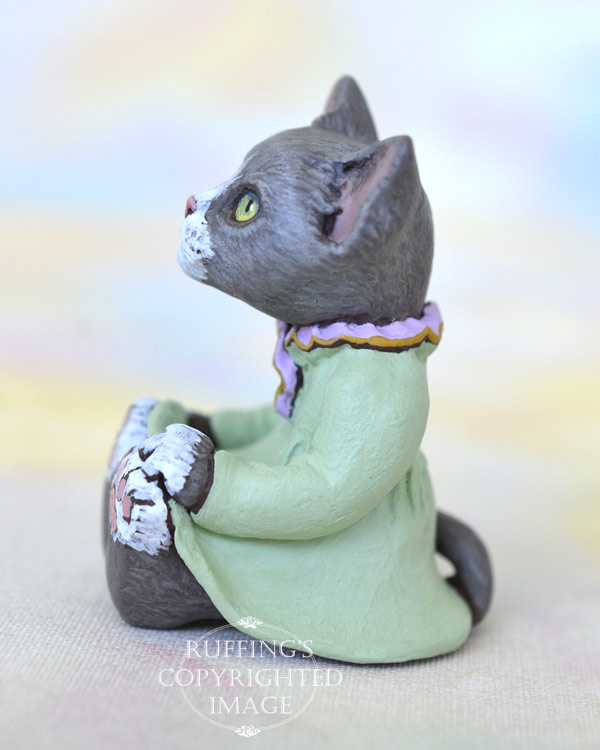 Louellen is a one-of-a-kind work of art, and is meant for display only. She was sculpted from paperclay in multiple stages, to allow for drying and detailing.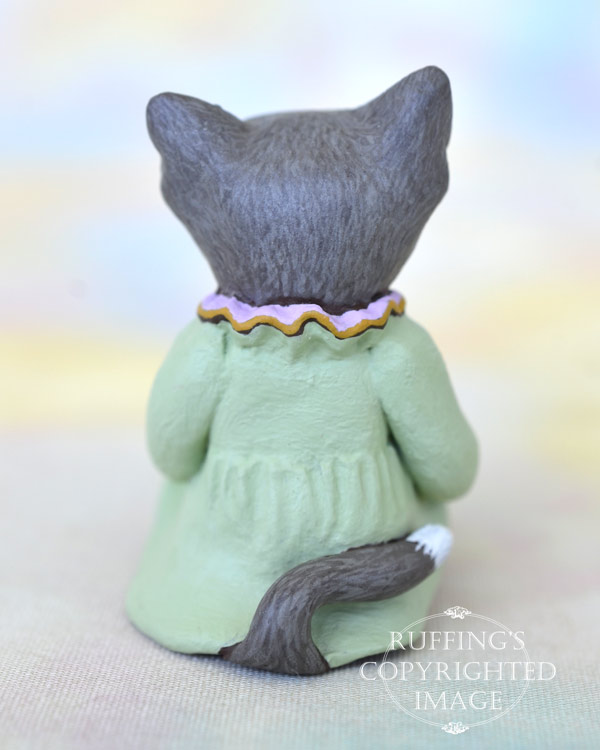 Louellen was painted under a magnifying light, with tiny brushes, one hair at a time, using acrylic paint. She is signed and sealed with matte varnish for protection and preservation, and comes with a certificate of authenticity.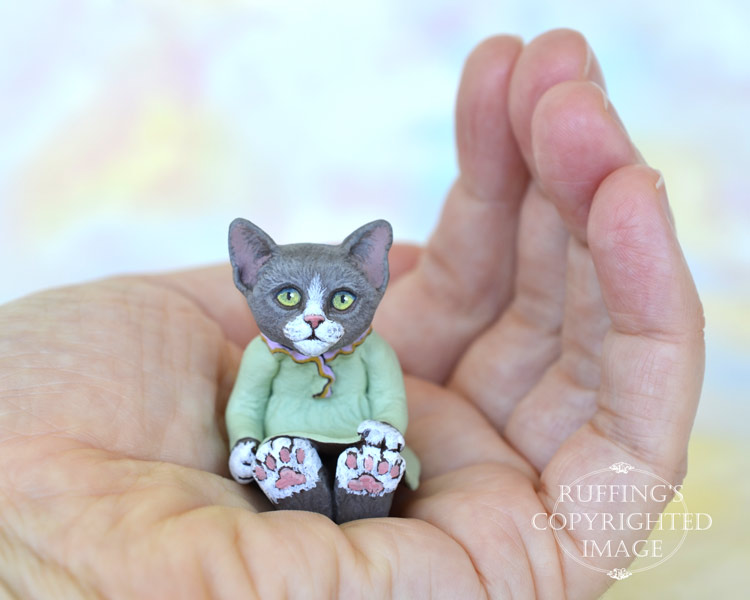 Louellen is 1:12 scale. (One inch equals one foot.) She is 1 and 1/2 inches tall.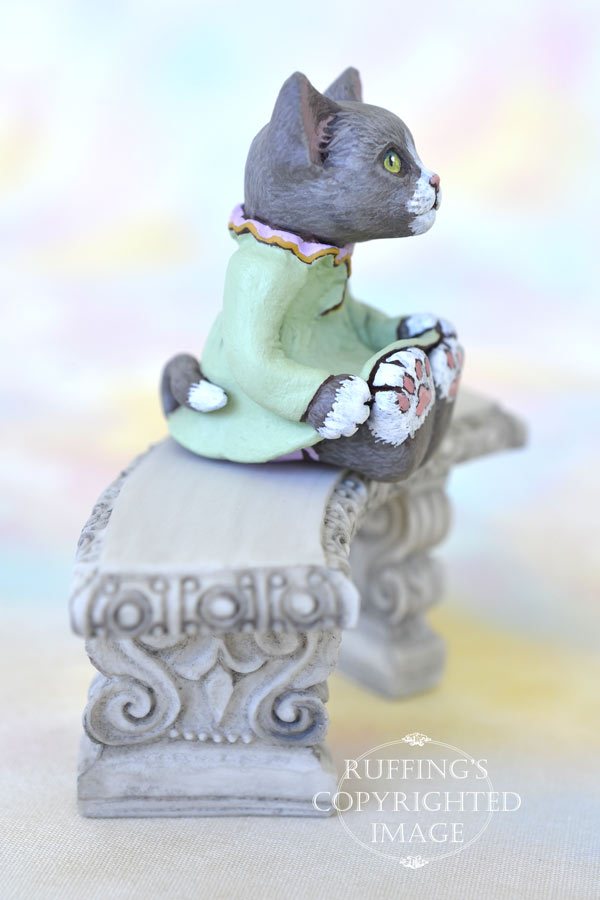 Please click here to visit Louellen's adoption page.