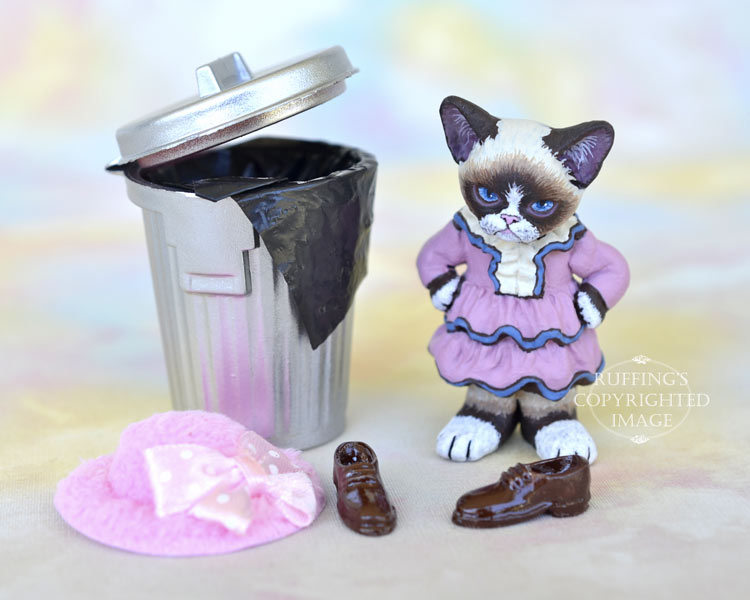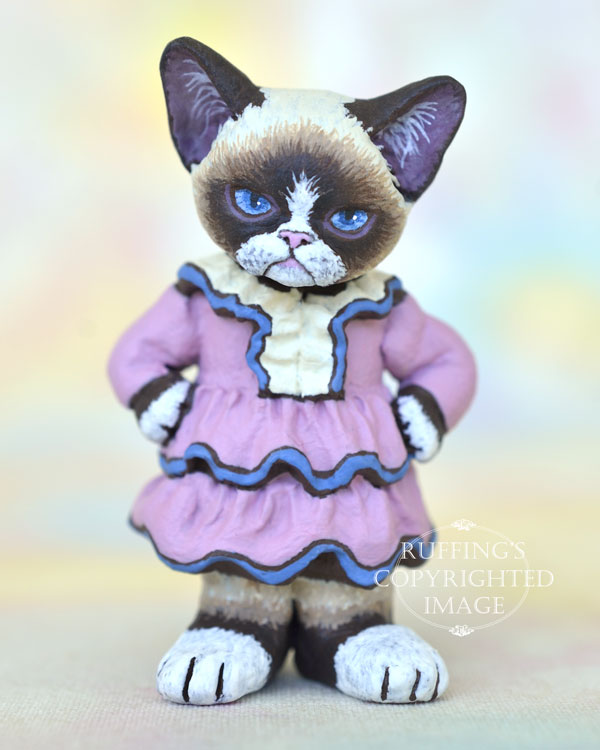 Gracious is a handmade miniature original, one-of-a-kind cat art doll, hand painted and hand sculpted in paperclay by artist Max Bailey.
Here is Gracious, and this is what she wants you to know…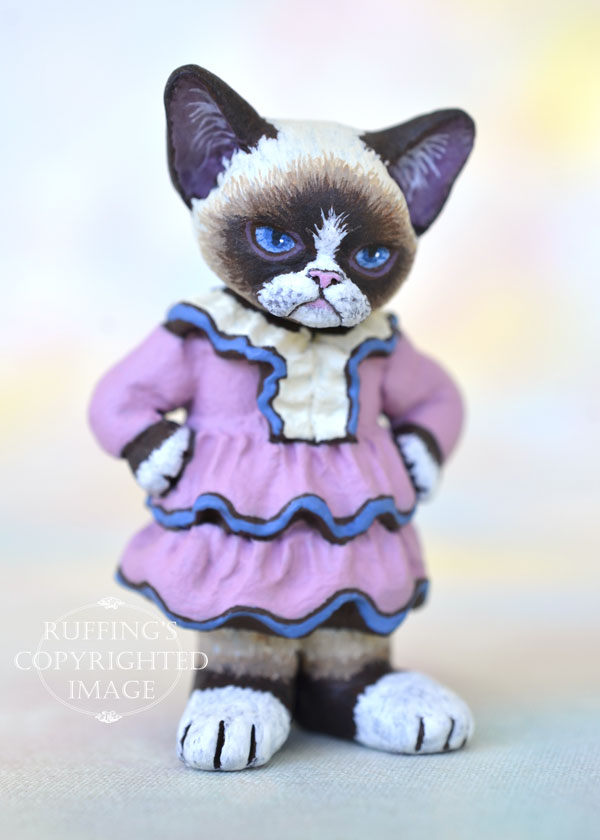 "I hate this stupid dress."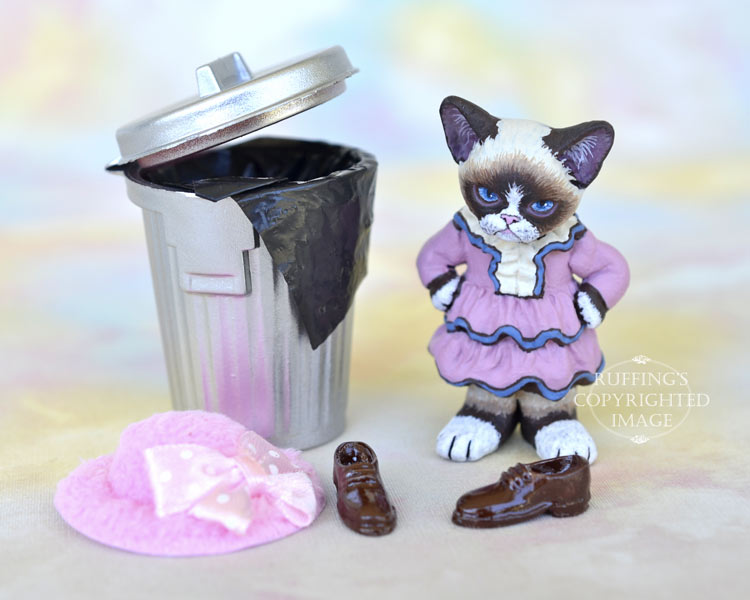 "Where did they get it? The Fluffy Ruffle store?"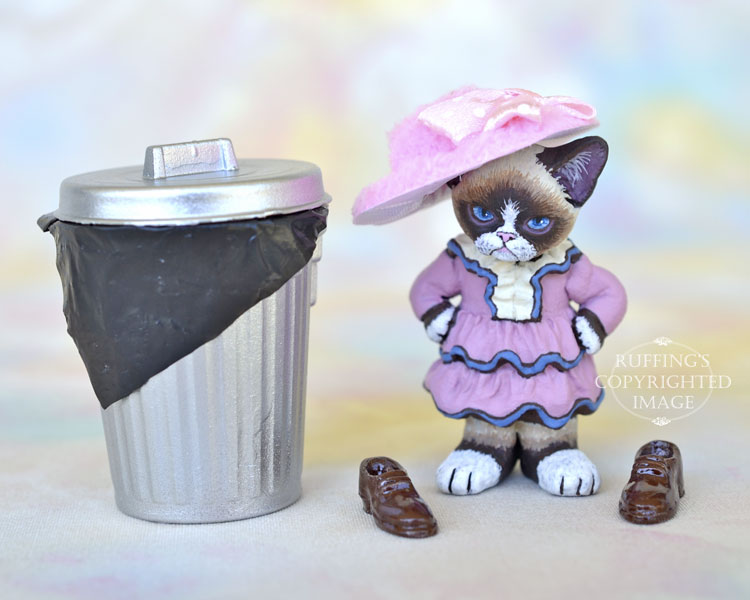 "It came with a pink hat. I hid the hat where nobody will ever find it."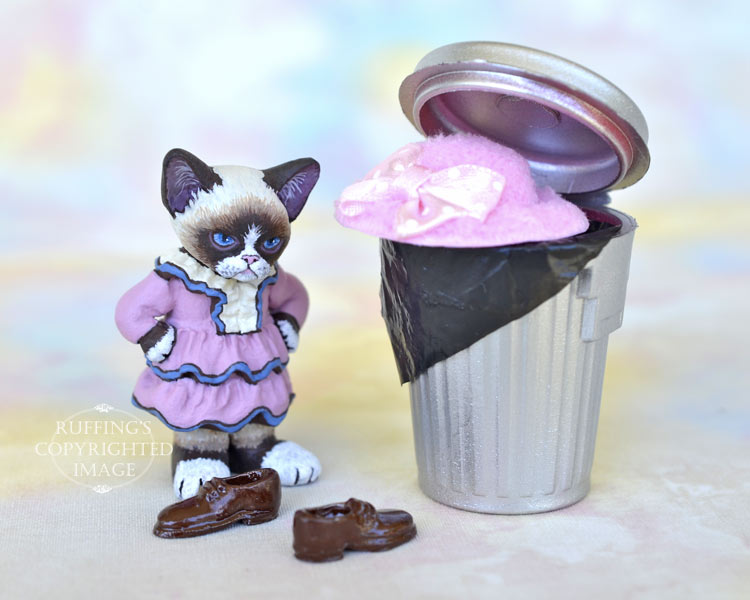 "They bought me shoes too. Cats don't wear shoes. I put them with the hat."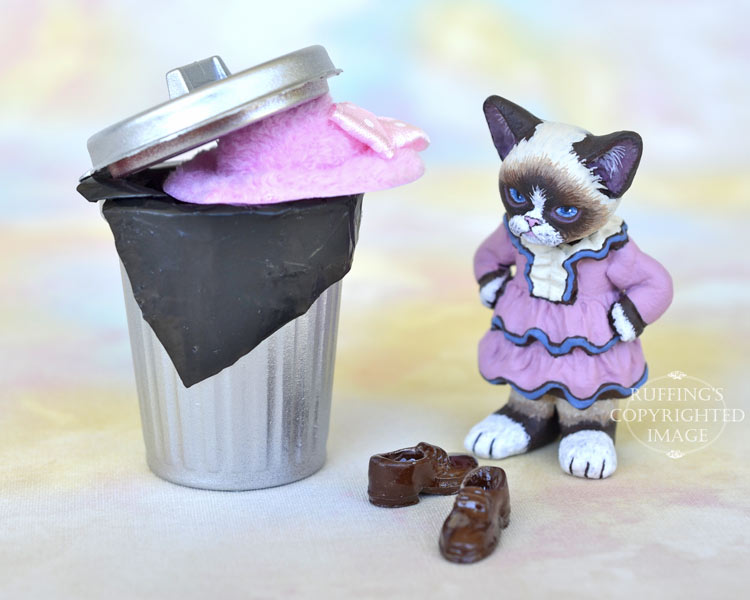 "Then they made cutesy meow noises at me, and tried to take my picture. I turned around. All the way around."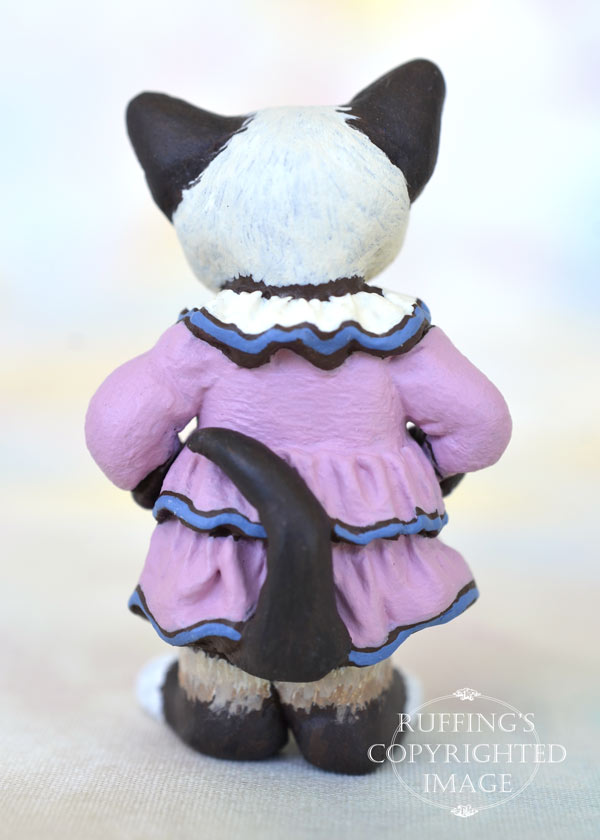 "If I wanted a picture of myself in this outfit, I'd take a selfie and show it to myself…and no one else!"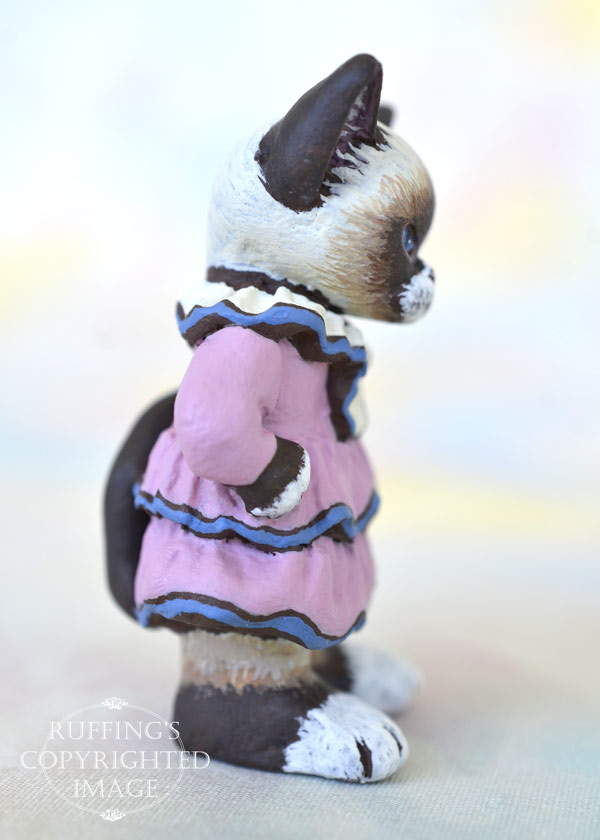 "I can't talk to you any more right now. I have to go hide this dress."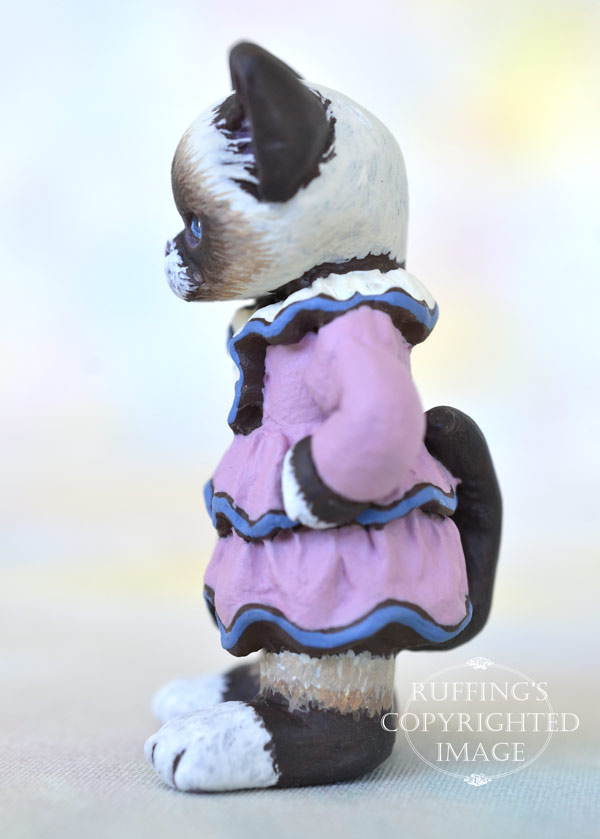 Gracious is wearing her new pink dress. It has an ivory ruffle around the neck and down the front, and two tiers of ruffles around the skirt. All the fluffy ruffles are edged in blue.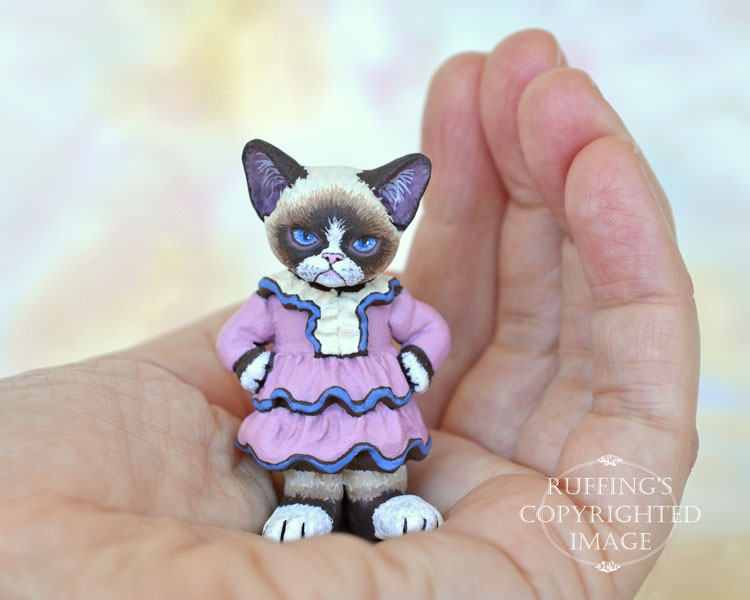 Gracious is a one-of-a-kind work of art, and is meant for display only. She was sculpted from paperclay in multiple stages, to allow for drying and detailing.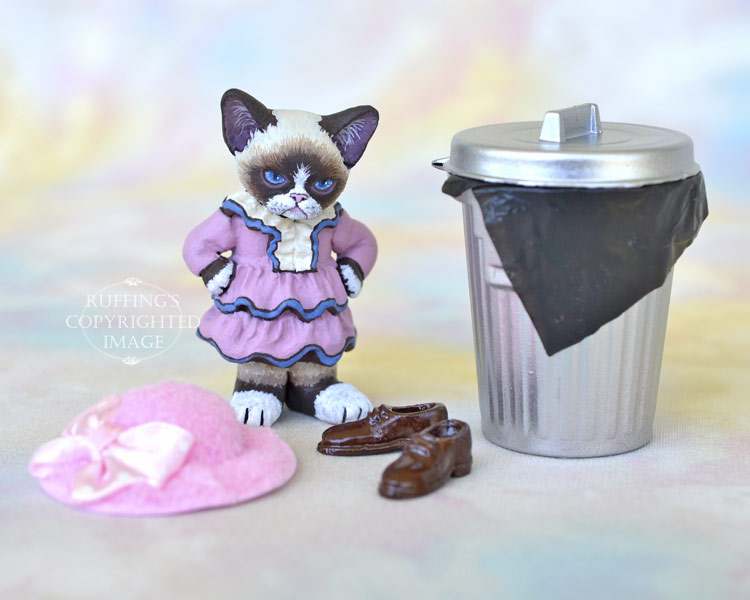 Gracious was painted under a magnifying light, with tiny brushes, one hair at a time. She is signed and sealed with matte varnish for protection and preservation, and comes with a certificate of authenticity.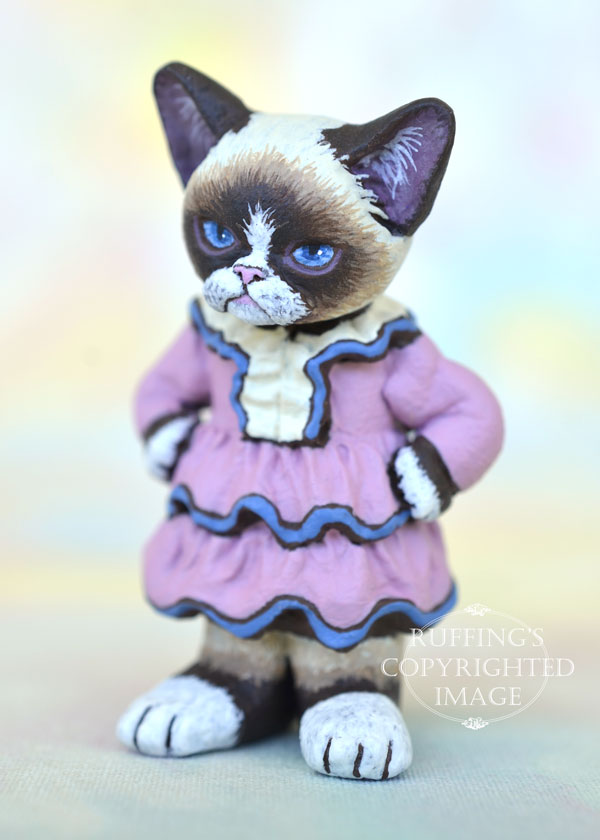 Gracious is 1:12 scale. (One inch equals one foot.) She is 2 inches tall.
Update: Gracious has been adopted. Thank you!