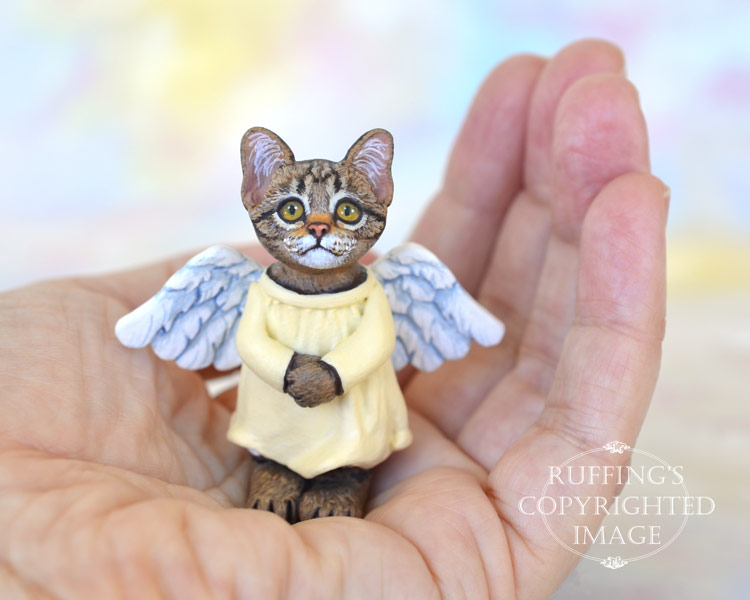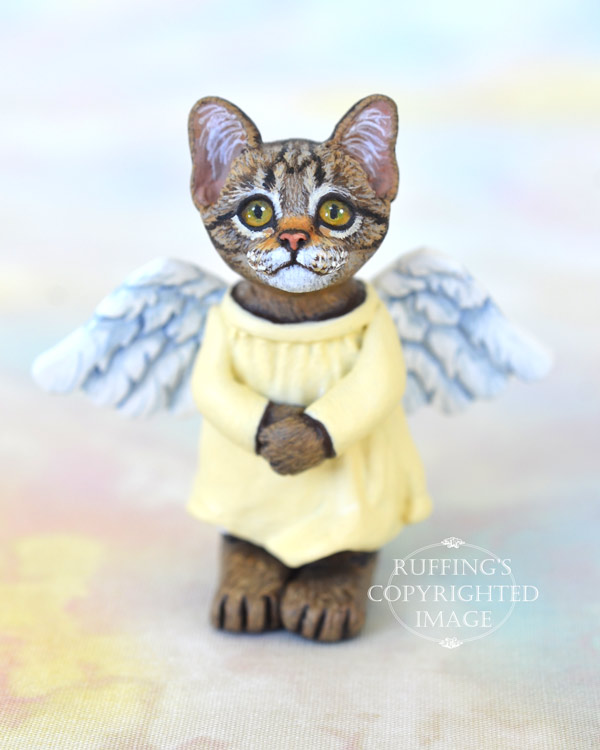 Angie is a handmade miniature original, one-of-a-kind cat art doll, hand painted and hand sculpted in paperclay by artist Max Bailey.
This is Angie. She is an angel tabby kitten with a sweet face and earnest yellow eyes.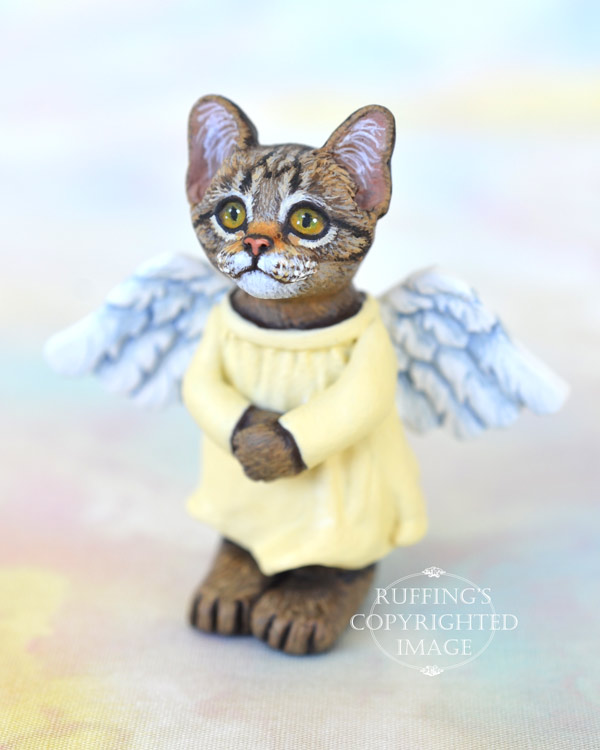 Angie sings in the Angel Kitty Choir, which is a great distinction among angel kittens. With clear and bell-like voices, the angel kittens make beautiful music. At least it sounds quite beautiful to other angel kittens, who are often urged to sing along.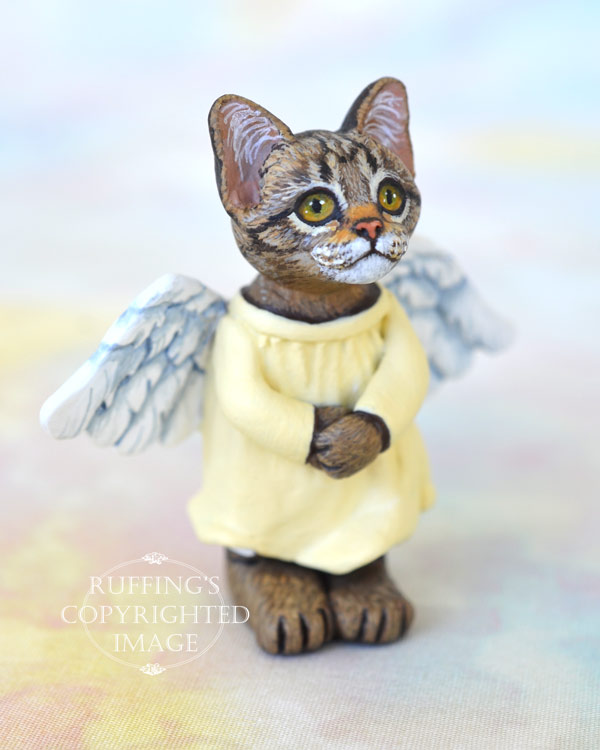 When Angie isn't singing, it is her job to watch over the heavenly catnip gardens. If the plants need water, Angie calls upon the clouds to rain on them, and if weeds are growing, Angie swoops down to pull them out and move them to another place.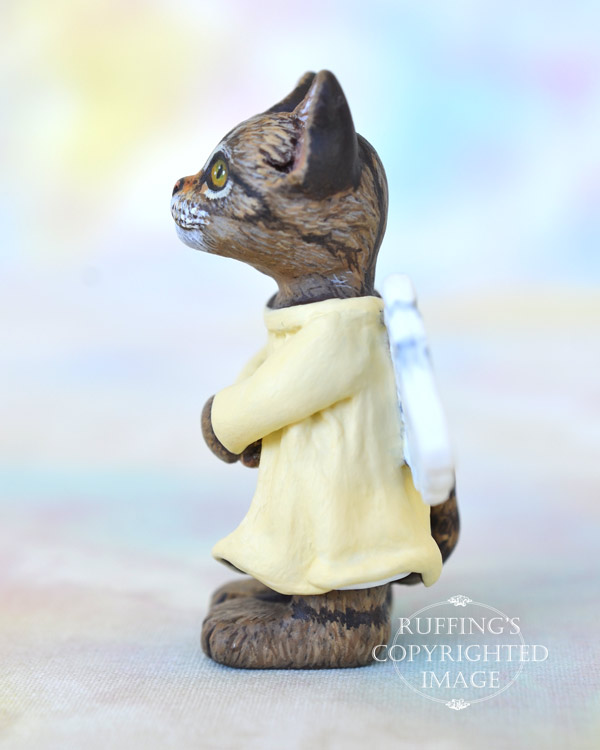 Angie's robe is soft yellow, and flows around her kitty self. She clasps her paws together, and always does her very best.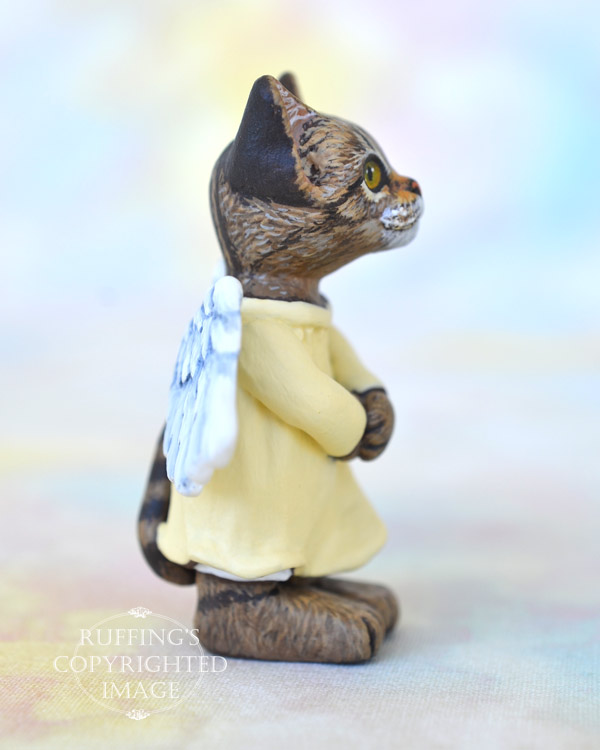 Angie is a one-of-a-kind work of art, and is meant for display only. She was sculpted from paperclay in multiple stages, to allow for drying and detailing.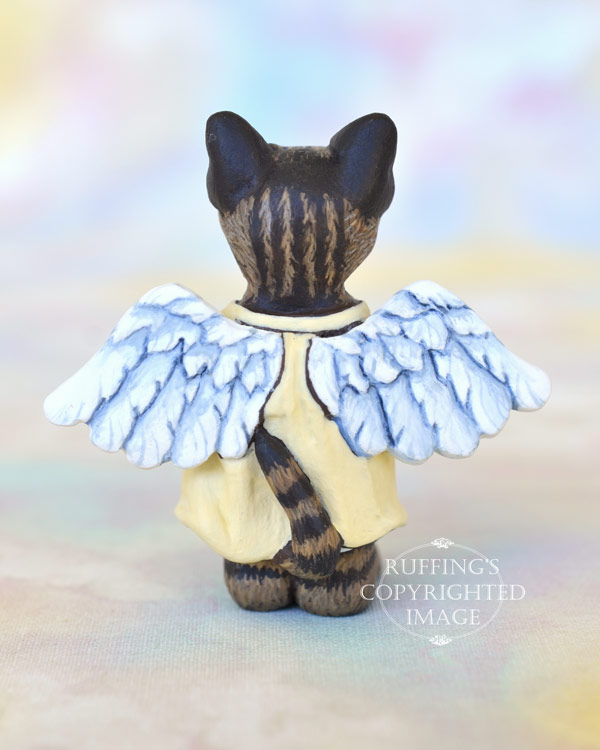 Angie was painted under a magnifying light, with tiny brushes, one hair at a time. She is signed and sealed with matte varnish for protection and preservation, and comes with a certificate of authenticity.
Angie is 1:12 scale. (One inch equals one foot.) She is 2 inches tall.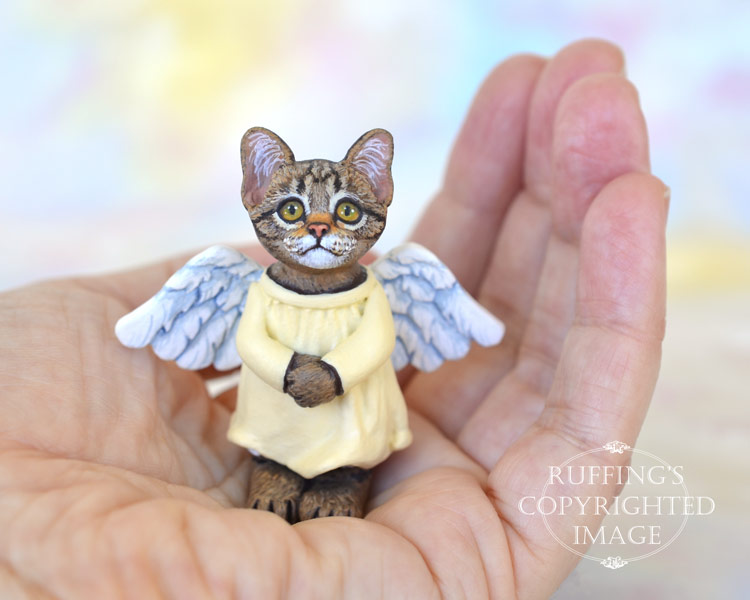 Update: Angie has been adopted. Thank you!