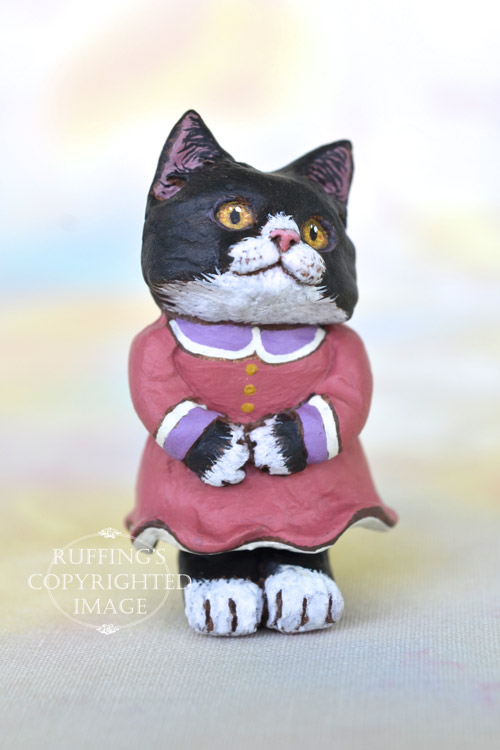 Francine is a tuxedo kitten who tilts her head to the side when she looks at you, as though she has a question to ask.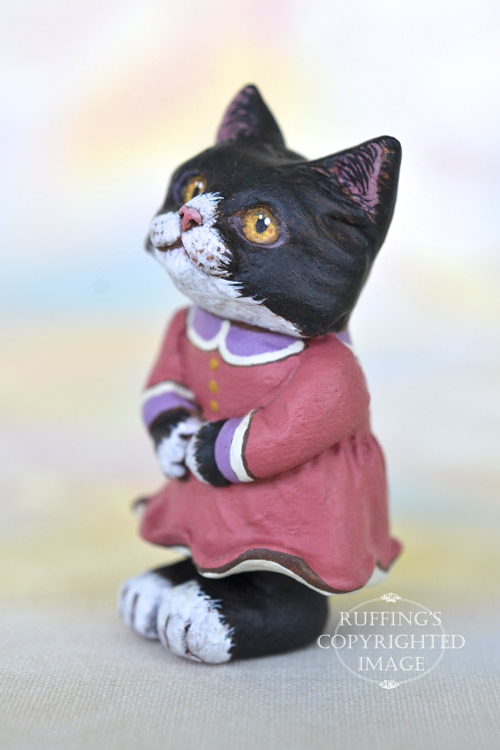 She is wearing a rose dress with violet collar and cuffs edged in white. Her white petticoat can be seen below her dress.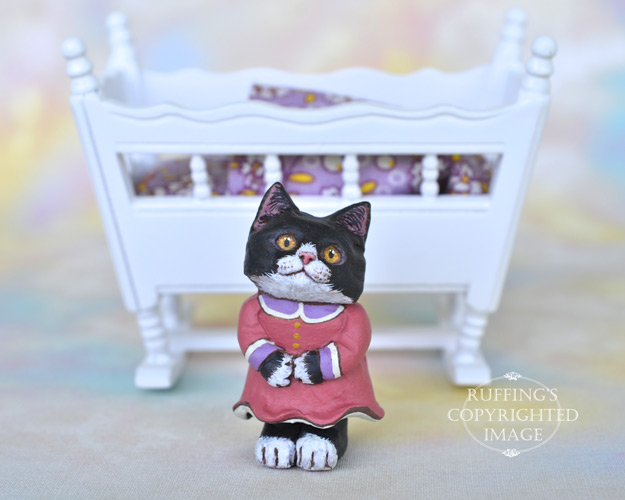 Francine comes with a white dollhouse spindle cradle. Her mattress, pillow, and coverlet are soft violet with coral and white flowers. Francine can often be found dozing and dreaming in her pretty cradle.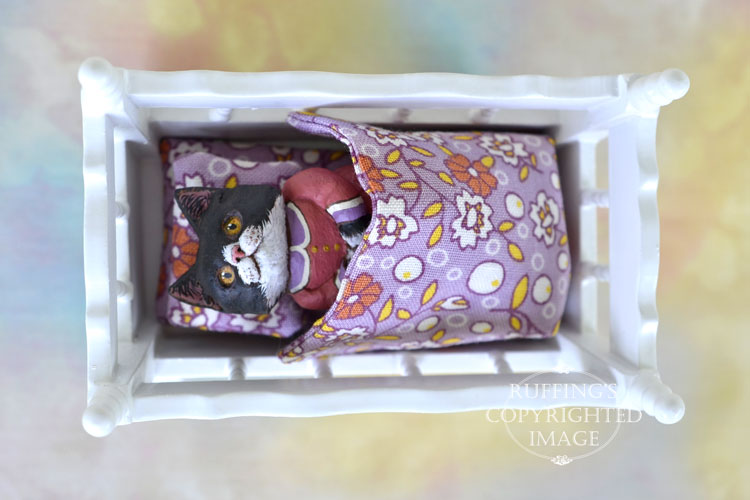 Francine is a one-of-a-kind work of art, and is meant for display only.
She was sculpted from paperclay in multiple stages, to allow for drying and detailing.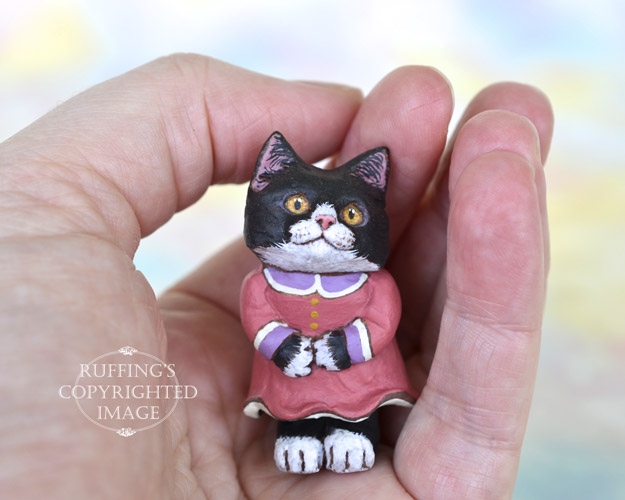 Francine was painted under a magnifying light, with tiny brushes, one hair at a time.
She is signed and sealed with matte varnish for protection and preservation, and comes with a certificate of authenticity.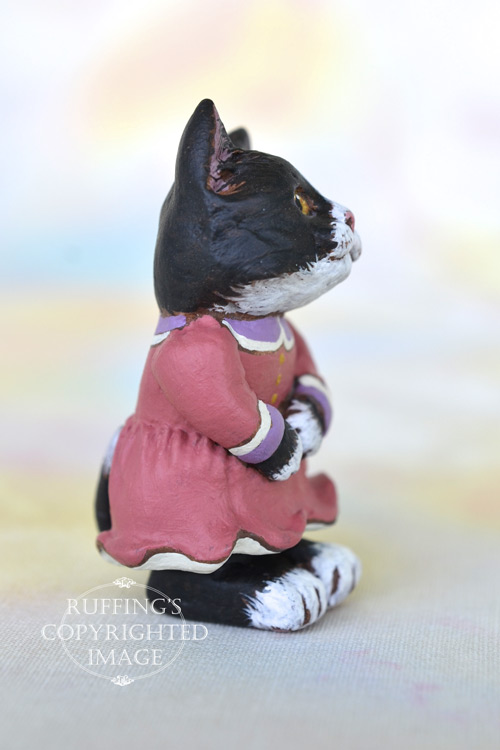 Francine and her cradle are 1:12 scale. (One inch equals one foot.)
Francine stands 1 and 7/8 inches tall.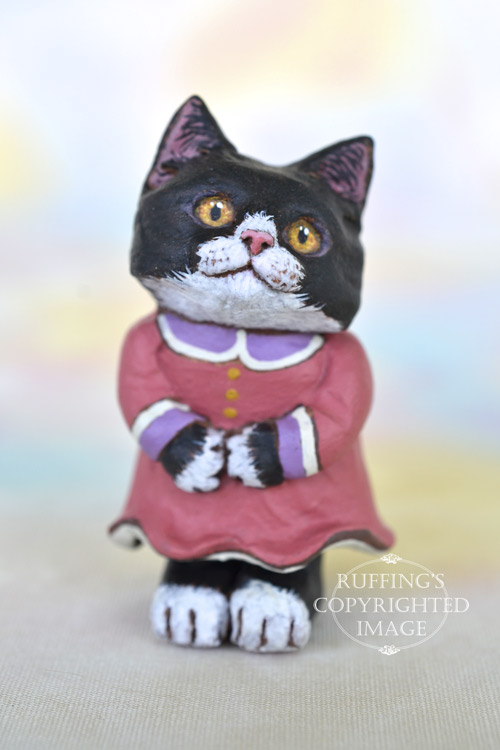 Update: Francine has been adopted. Thank you!