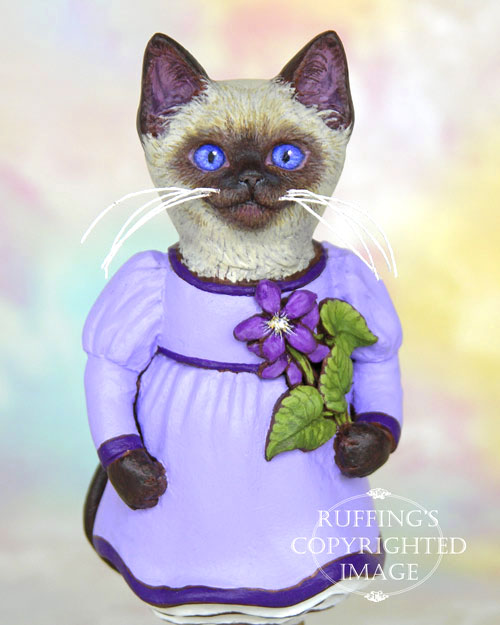 Violet is very shy.
When guests arrived this morning, she hid behind her mama and peeked at them from around her mama's skirt.
"Don't be such a shrinking violet," her mama said to her.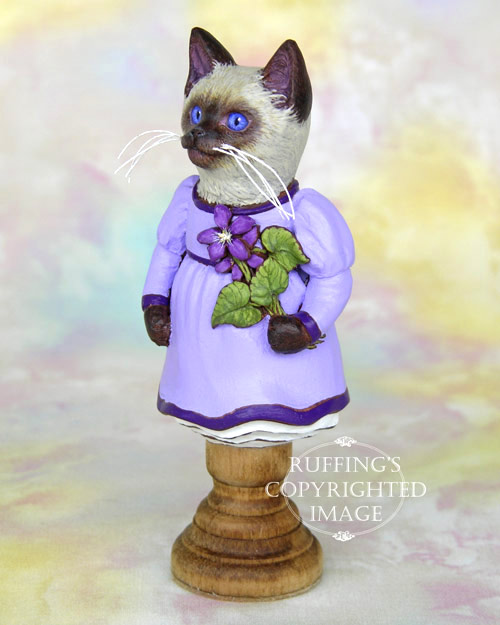 Before she went to sleep that night, Violet worried. "What if I am shrinking?" she asked herself. "What if I become really tiny? What if I disappear altogether?"
Just as the sun was coming up, she nudged her little sister.
"Can you see me?" she asked.
"Yup. You're as big as life," answered her sister, yawning and barely opening one eye.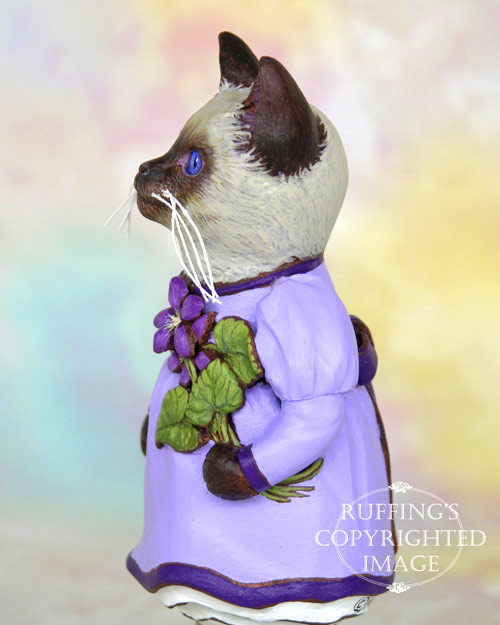 Violet was not reassured. She went to the measuring mark her mother had made on the wall and put a little book on her head, squishing her ears down. Surprisingly, she was taller than the mark!
Violet went to the edge of the woods and picked some violets. She carried the violets around all day. They didn't shrink either.
"It's just a figure of speech," her mama later explained. "You aren't really shrinking. You're just shy, and we absolutely love you just as you are." Mama put the violets in water and put them on the kitchen table, and smiled to herself.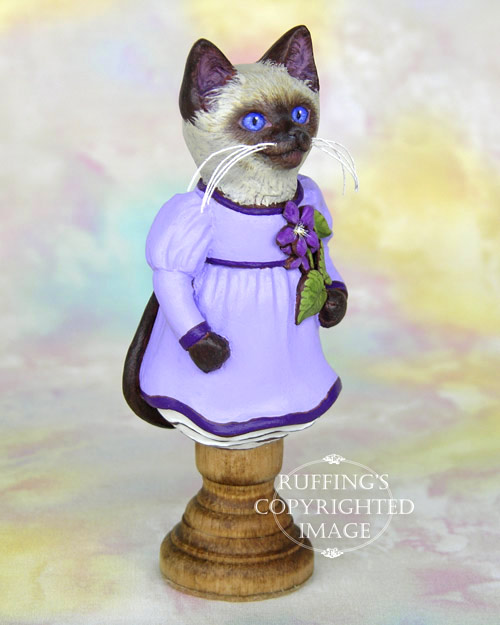 Violet is an original one-of-a-kind work of art, and is meant for display only. No molds are ever used in my work. She and her violets are hand-sculpted from paperclay, and are entirely hand painted with acrylic paints. Violet's dress is painted lavender, with dark violet trim and a dark violet bow at the back. She wears white petticoats, from which her little dark tail emerges.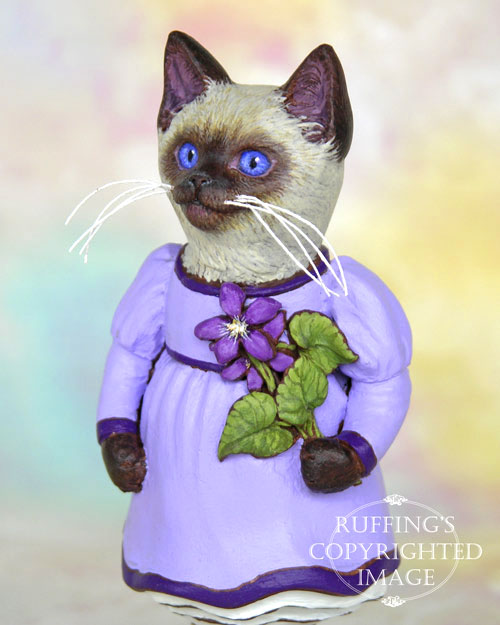 Violet is signed and dated, and sealed with matte varnish for protection and preservation. She rests firmly on a turned wooden base that is stained and sealed in golden oak.
Violet is an itty bitty kitty. She stands only 4 and 5/8 inches tall. She comes with a hang tag, a certificate of authenticity, and a copy of her story.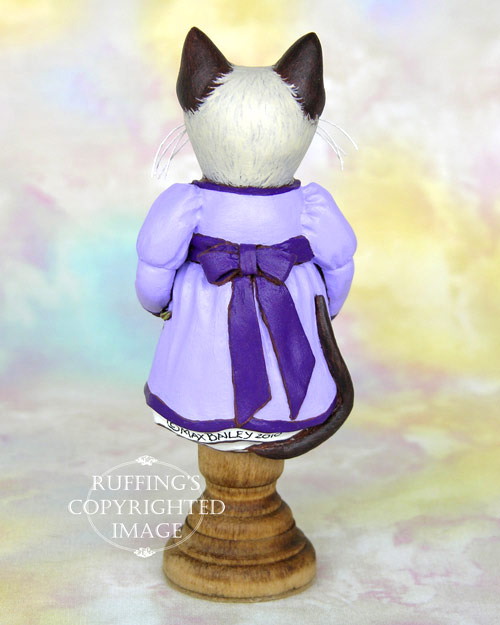 Update: Violet has been adopted. Thank you!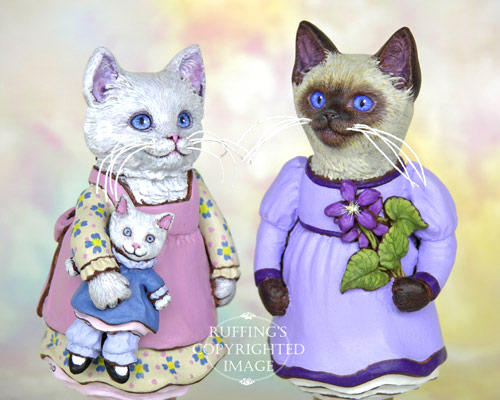 Violet's friends, Jessie and Jeannie (above left), have already been adopted.